Hair Loss Forums: The Top 8 Sites in 2023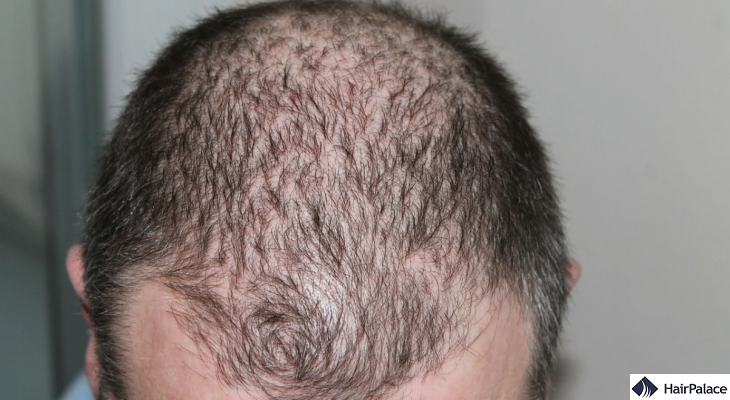 How visiting a hair loss forum can help you?
A hair loss forum is a fantastic place to discuss your frustrations, worries, and treatment options with people experiencing the same (or similar) hair difficulties as you.
One of the chief benefits of forums is anonymity: you can be as honest as you like about your hair loss with total peace of mind, as nobody knows who you are offline.
Sharing your challenges with virtual strangers can be much easier than telling friends or relatives.
You may struggle to fully open up if you're afraid of what the people in your life may think.
But how do you know which forums could work for you?
Below, we'll explore eight of the best hair loss forum sites for men and women.
We'll cover key details such as whether you need to register, main topics discussed, and more.
1. Hair Loss Experiences
Hair Loss Experiences is intended to be a place for free advice on hair transplants, medications, and general guidance.
This forum is frequently active, with warm, friendly discussions between its large user base.
It's well presented and easy to browse, thanks to the user-friendly menu system. You can browse an extensive range of topics across multiple categories, including:
Welcome Section
Hair Transplant Forum
Hair Transplant Doctors
Hair Loss Medications and Non Surgical Treatments
Numerous topics are available to explore within each category, such as "need help researching hair transplants?" and "Female Hair Loss Forum".
Men and women are welcome to share their stories or offer advice.
Hair Loss Experiences requires you to register before you can chat. This is a common way to minimise the risk of spam.
2. HairLoss Talk
HairLoss Talk is a popular hair loss forum, with hundreds of visitors online at any one time.
It primarily appears to cater to male hair loss, though there are no hard and fast rules preventing women signing up too.
This is run by Online Health Networks Inc., which is registered in Florida.
Topic categories include:
Men's Hair Loss Treatments
Men's Hair Loss Discussions
Hair Transplants
Coping with Men's Hair Loss
You need to register before you can post on HairLoss Talk.
3. HairSite Forum
HairSite Forum is packed with helpful insights and eye-opening stories from real people, and the site was established in 1997.
Scroll through the topics menu and you'll find an extensive list of conversations across diverse categories to view or join. These include:
Facial Hair Transplant
Hair Transplant
Celebrity
Women Hair Loss
Basically, almost anything related to hair loss you might want to discuss is available at HairSite Forum!
You're required to sign up before you can get involved, and hair transplant specialists take part too.
4. Alopecia World
Alopecia World is a site for both men and women, some of whom have created detailed profiles (with links to their own personal websites).
This creates a more informal style that new members may find helps them to feel welcomed to the community when they sign up.
Alopecia World has thousands of users from all over the world: a glance at the Members section shows the UK, Canada, U.S., and Australia.
Links to relevant videos are also available on the homepage.
The forum can be found in the Discussion Forum section, with topic categories including:
Symptoms, treatment options, research
Wigs, eyebrows, hairpieces, fashion
Acceptance and coping
Events, publications, promoting awareness
If you want to contribute to any discussions, Alopecia World requires you to sign in.
5. Hair Restoration Social Network
Hair Restoration Social Network has been online since 1999, which can be taken as proof of its quality and active user base.
It has 38,325 members at the time of writing this post, and the most online at any one time was almost 1,200.
Here, you can view photos and videos from real patients, research treatments, and find support from like-minded people.
One of the most distinctive features is the portfolio of video interviews with leading hair transplant surgeons.
A huge number of topic categories are available to browse. Choose from the below or many others:
Hair Restoration Question and Answers
Hair Transplant Experiences and Surgeon Reviews
Hair Restoration Results Posted by Patients
Follicular Unit Extraction
Hair Restoration Social Network is well maintained and incredibly simple to explore.
This is a unisex forum and is a fantastic place for people to connect.
6. Bald Truth Talk
Bald Truth Talk is another hugely popular online hair loss forum, a spin-off from Spencer Kobren's The Bald Truth radio show.
The Member List sections show a massive roster of users, with potentially thousands of people discussing their own experiences, treatments, etc. Topics include:
Hair Transplant Videos, Patient Interviews and Surgeon Q & A
Hair Transplant Results
Women's Hair Transplants
Hair Loss Treatments
While this site is less user-friendly than some other forums on this list and certainly lacks visual appeal, there is a lot of content to explore if you're looking for advice.
You must register to join discussions.
7. Good Looking Loser
Good Looking Loser is described as the "original hardcore non-mainstream self-improvement community".
The Hair Loss Prevention section is home to dozens upon dozens of topics, including:
About Hair Restoration (Transplant) and the Doctor to See
Hair Transplant Questions
The Quest for New Hair
Future of Hair Loss
This is clearly aimed at males experiencing hair loss rather than women and focuses on preventing hair loss through numerous treatments or products.
Still, there are some discussions on hair transplants and preventative measures that may prove helpful if you're considering a procedure.
8. Tressless: reddit's hair loss community for sufferers of alopecia and balding
Reddit is one of the world's biggest forums comprising countless communities.
And Tressless is dedicated to people facing different types of hair loss, with a massive variety of discussions to browse, such as:
The things I learned because of my hair loss
Shedding, should I be worried?
Hair restoration journey begins
Can we get some love and appreciation for the women struggling with hair loss on this subreddit?
Reddit is an easy environment to navigate and take part in.
You must register before you can create your own threads or contribute to others.
You can also post visual content, including pictures and videos, which enables people to show their hair transformations.
Anyone can join Reddit and start participating in this community, whether you want to be a silent observer or take a more active role.
Each of these eight hair loss forums is a valuable resource if you're experiencing hair loss but don't know what treatment to pursue.
Preparing for a hair transplant can be a long, complicated process if you're not sure what hair restoration options are available.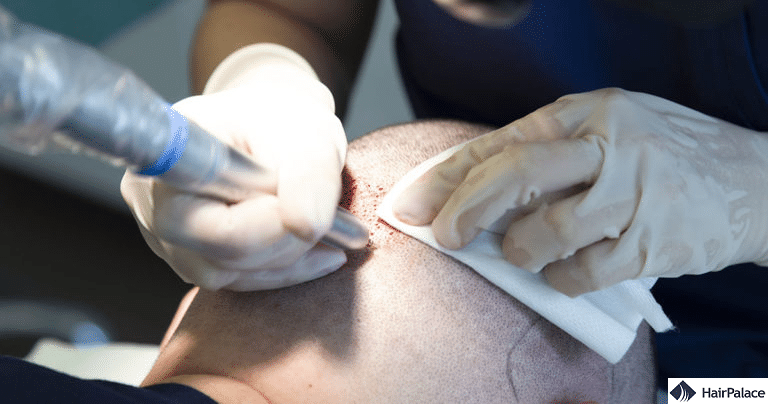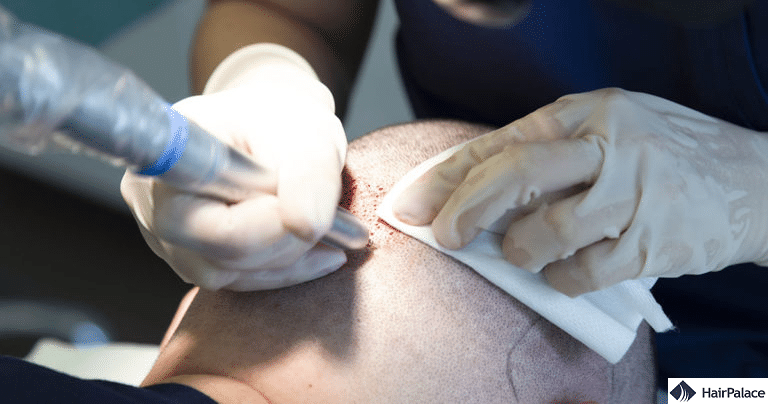 At HairPalace, we're always happy to provide transparent advice and information on our hair transplants.
We use the FUE2 Safe System, the most advanced method available, to achieve exceptionally natural results.
Want to know more? Looking to book a hair transplant consultation in your area? Contact HairPalace now!
FAQ
How can a forum help with hair loss?
A hair loss forum is a valuable place to discuss your experiences with other people going through hair loss. You can get honest insights into treatments, prices, results, and more.
Do these forums provide reliable information?
Forum users will share their own stories honestly and may include photographs of themselves from before and after their treatment. These should be reliable in many cases. However, it's always best to speak with an experienced, reputable hair loss specialist before committing to any procedure.
Which forum has the best reviews in the UK?
Hair Loss Experiences and Hair Restoration Social Network are respected hair loss forums. But any of the eight on our list should help you find advice and information on hair loss treatments.