David – 5000 hairs
David received 5000 hairs at the HairPalace clinic during 2 intervention days. He shared his opinion with us after the hair transplant:
 "Overall great experience. All staff were extremely friendly and helpful. Would definately recommend."
Click on the pictures to enlarge.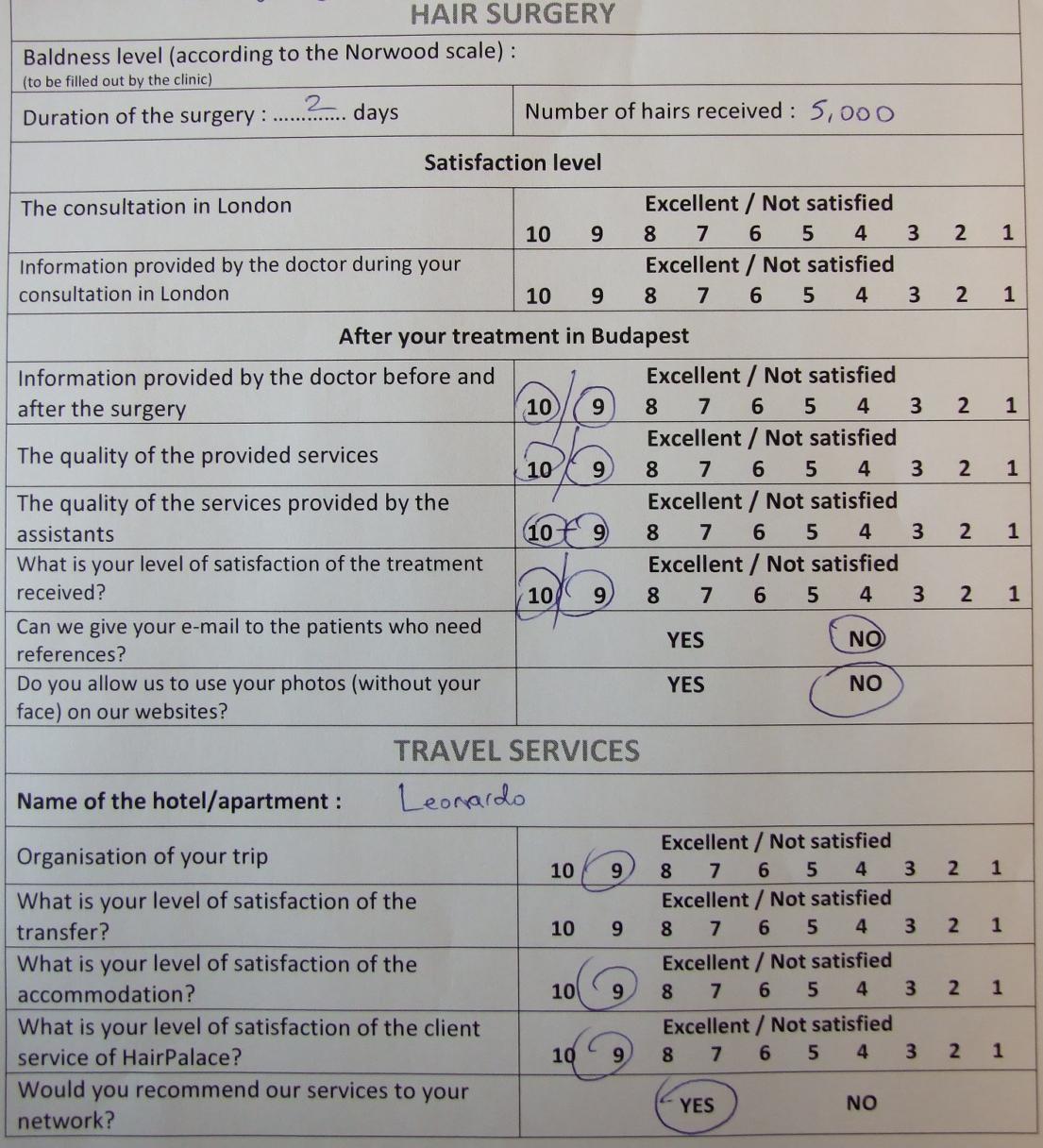 He did not allow to share his pictures, but we still receive his photos he sends us, thus we can follow the healing process after the treatment. After the 3rd week he can return to his normal activities.
Do not hesitate, complete the form below and let our colleagues help you solve your hair loss problem as soon as possible!
 loading…