The 15 Best Programs in Budapest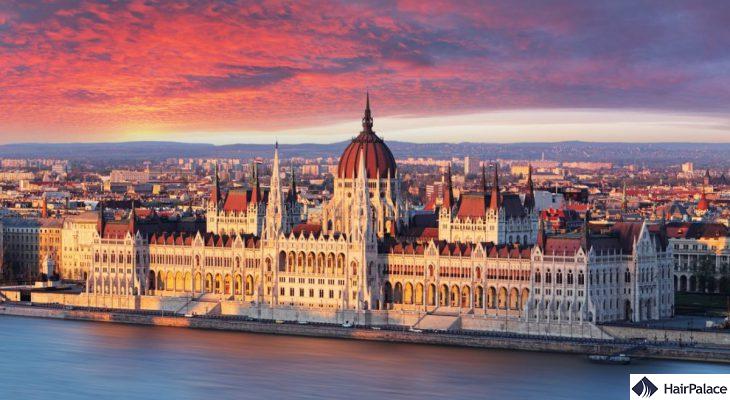 Budapest has recently won the title of the best destination in Europe for 2019.
And the recognition is well deserved!
Whether you prefer romantic sightseeing trips and relaxing activities with your partner, or you look for adventures with friends and some buzz during your holidays, you will find that Budapest is the right place for you.
In this post, we will give some tips on what to see and what to do when you visit our city!
1. Baths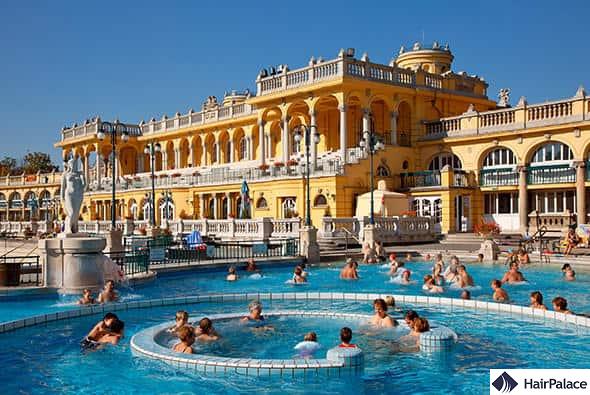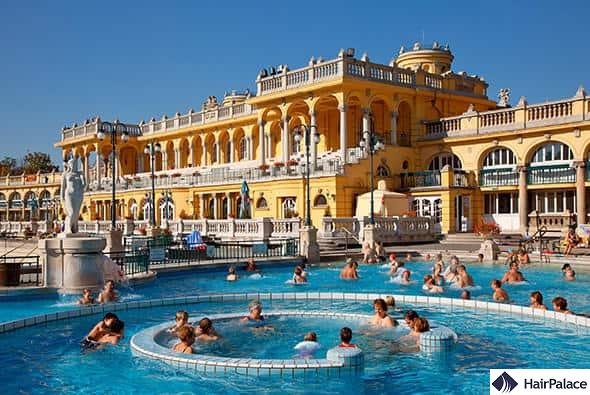 Budapest is located above a rich thermal water reserve. The healing properties of the thermal waters bubbling from over 120 hot springs in the city has been utilized for centuries, hence Budapest is also widely known as the 'city of baths.'
Currently, there are 9 thermal baths in the city, each offering a unique atmosphere and experience.
The two most popular are the Széchenyi and the Gellért Baths, attracting the most visitors and spa tourists each year.
Besides the outdoor and indoor pools, services such as steam chambers, saunas and massages can complement the experience.
2. Thermal beer spa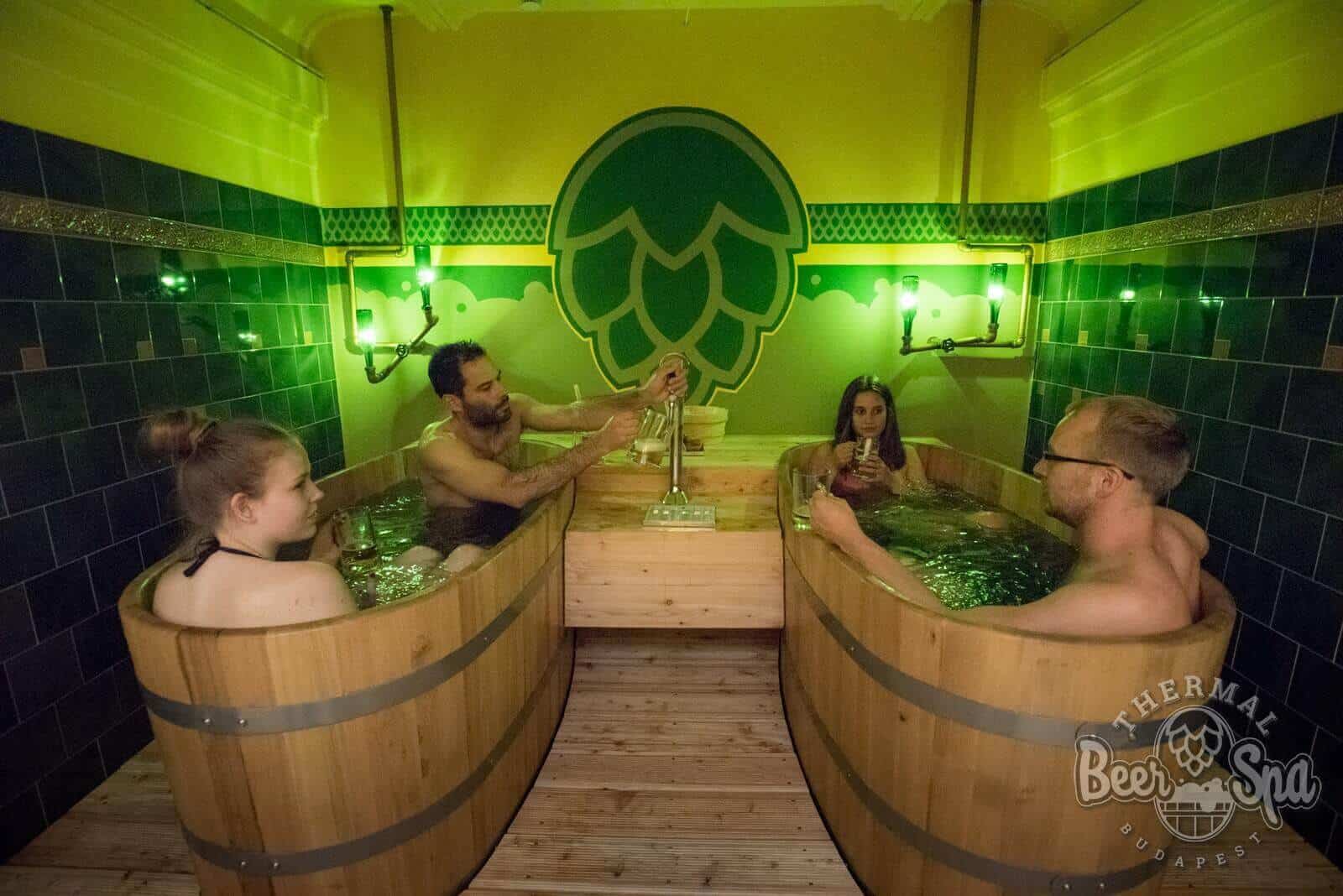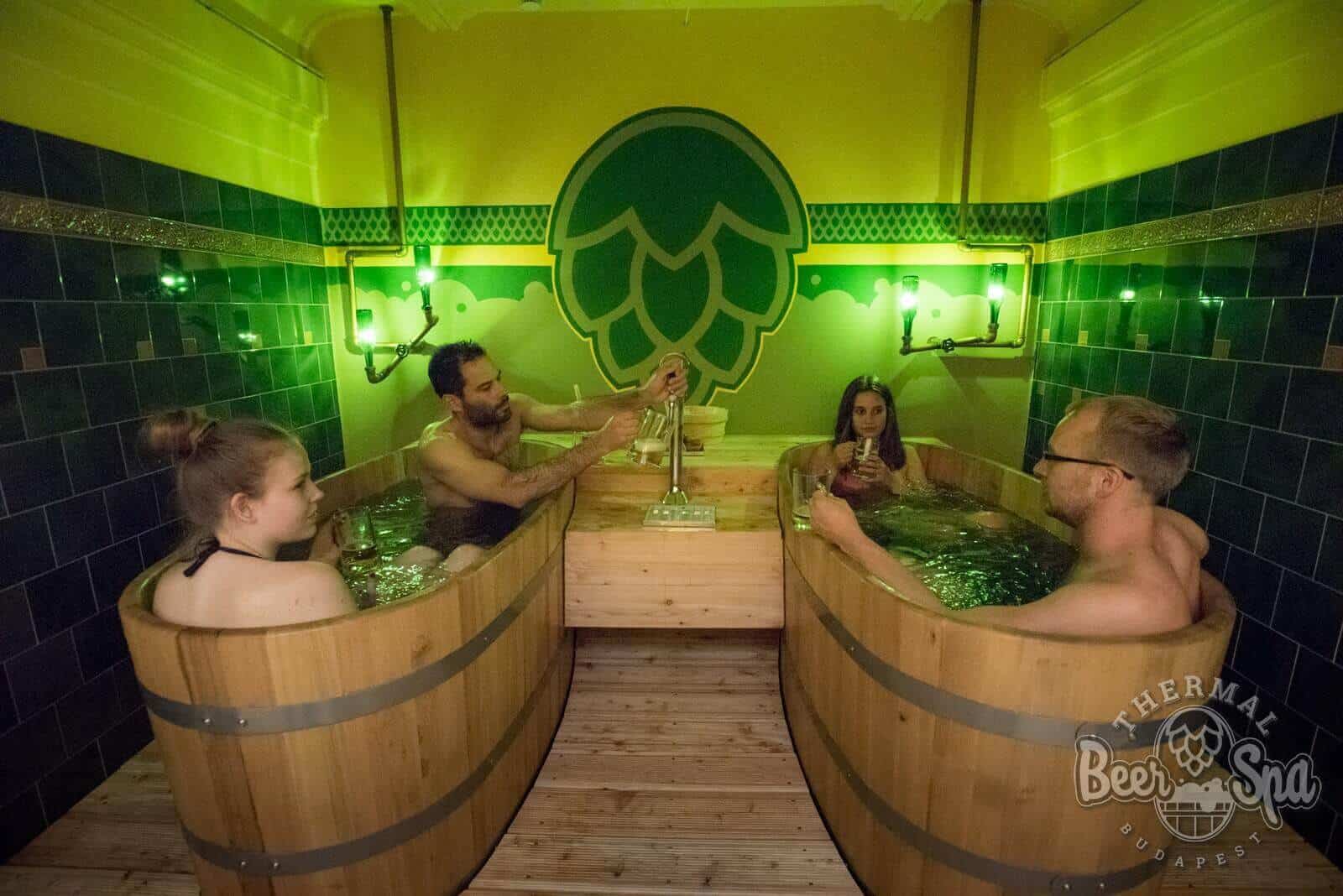 The latest addition to Budapest's bath and spa palette is the thermal beer spa at Széchenyi Bath.
Here visitors can soak in all the stress reducing and skin rejuvenating benefits of thermal water enriched with the natural ingredients of beer.
To make the experience even more relaxing, bathers can enjoy Czech beer on tap.
3. Dental tourism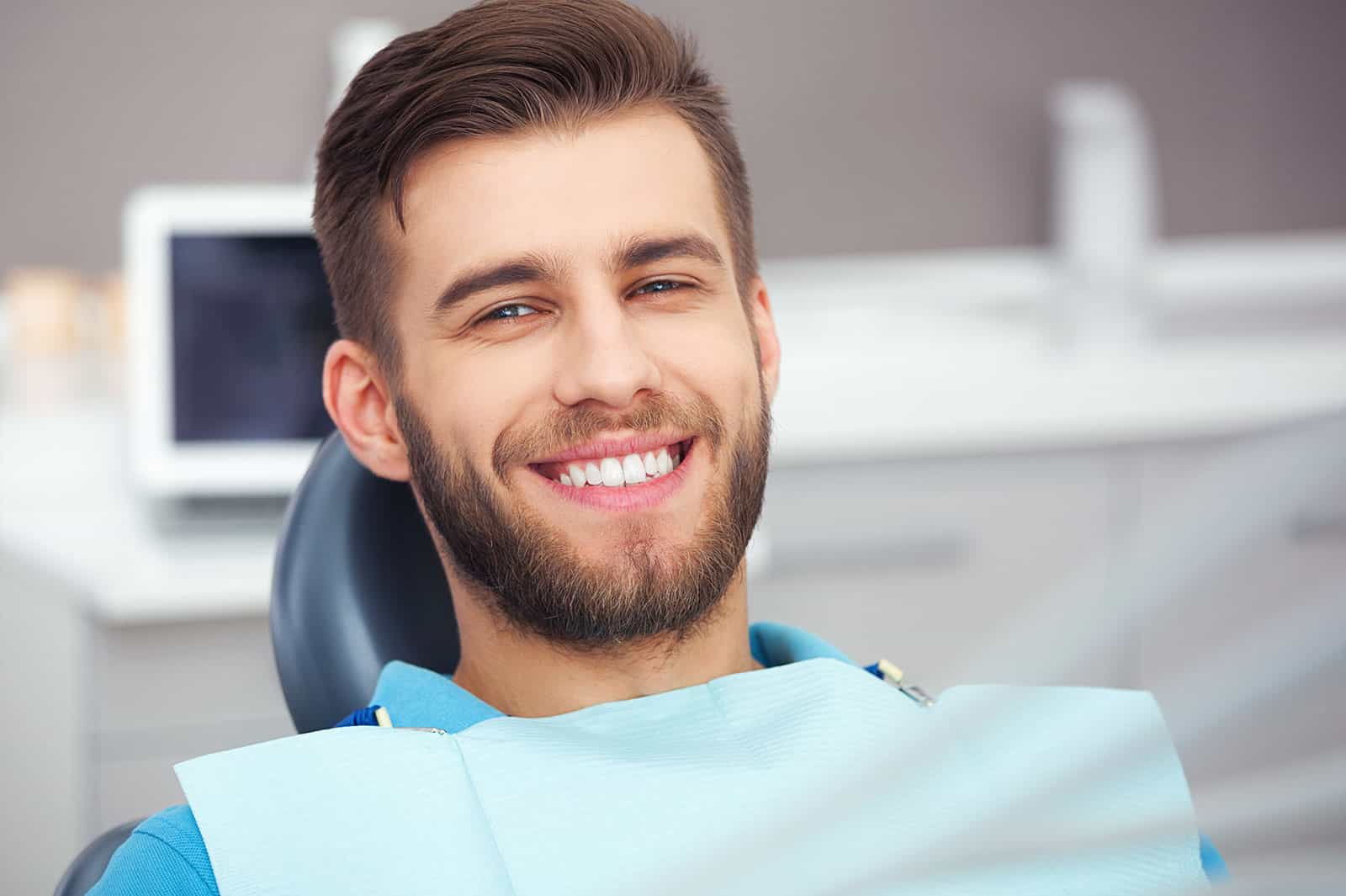 This might seem the odd one out on this list, but if you want to perfect your smile, you can find great places in Budapest to do so.
Each year tens of thousands visit Budapest for their dental treatments.
The reasons are simple:
in Hungary doctors and dentist receive exceptional education and training
the strict rules and regulations of the country and the EU ensure high standards in the private healthcare sector
because of the economic differences, dental services are available for a fraction of the Western European and American prices.
As such, several dental clinics are ready to meet the high demand with multilingual teams and excellent facilities.
However, as complex dental treatments require days to complete, it is best to contact clinics in advance.
Our recommendations are:
Vitaleurope
Smiledesigners
4. Inner city and the Parliament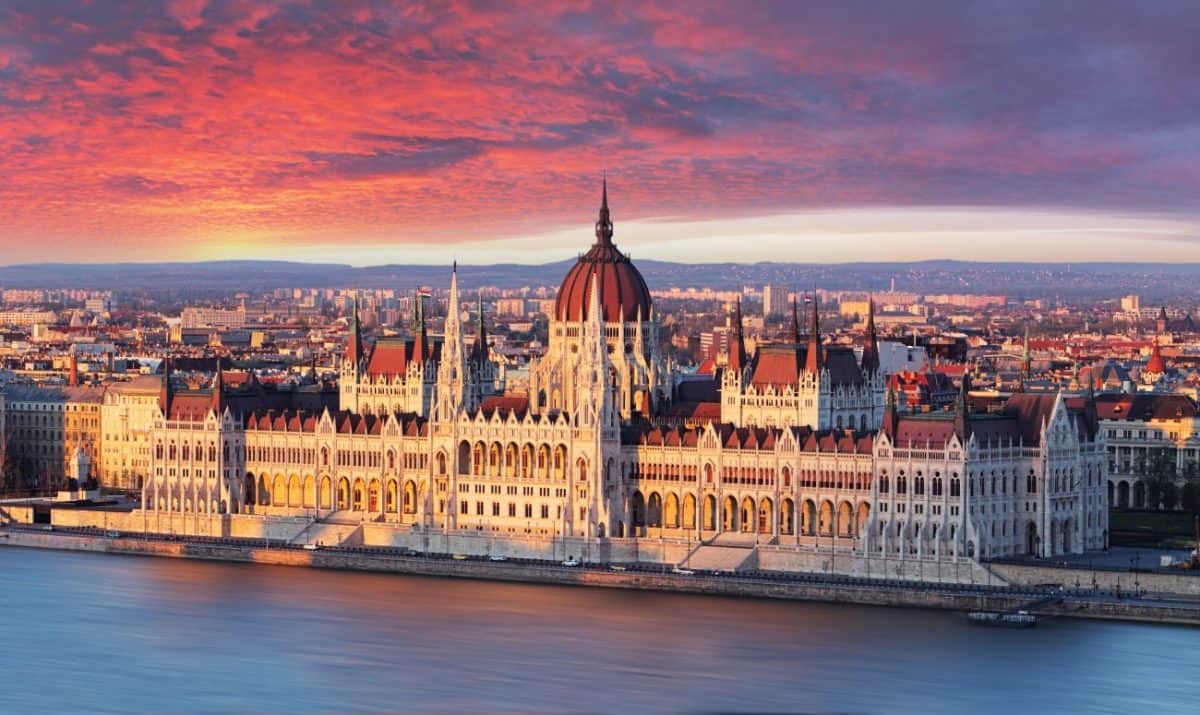 Budapest's rich history is well reflected on its architecture.
The city is a unique blend of old and modern – even if you are not interested in one of the architecture-themed and guided walking tours, a walk in the inner city is worthy of your time.
On the Pest side, you can venture out to Heroes Square, the City Park and Vajdahunyad Castle, and walk back to the centre on Andrássy Street.
Or you can stay in the inner city and visit St. Stephen's Basilica and the Parliament.
Then you can cross the Danube on the Széchenyi Chain Bridge, and take the Funicular to the Castle District.
The beautiful panorama from the Buda Castle and the Fisherman's Bastion will make up for your efforts.
5. Speedboat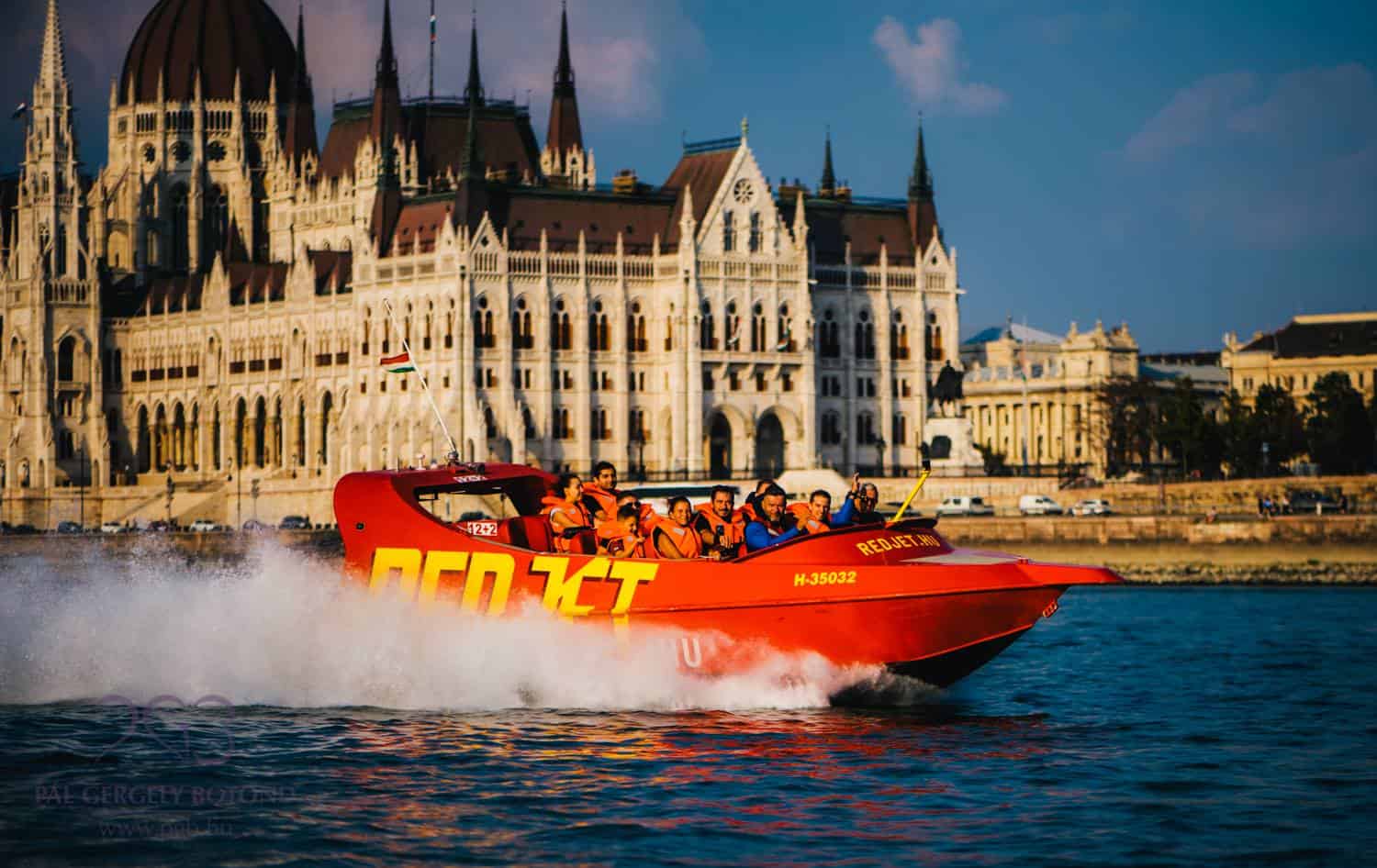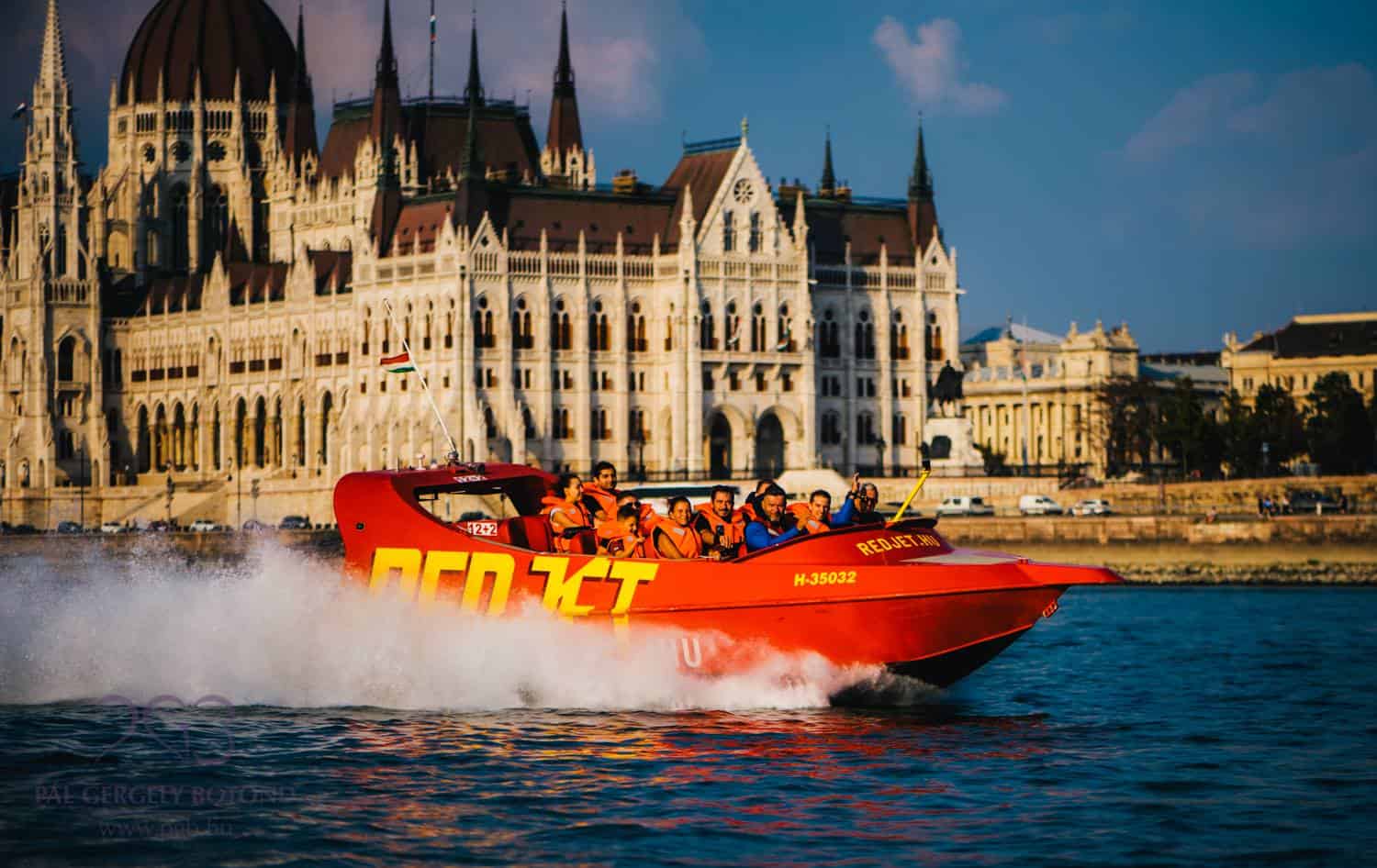 If you would like to take in Budapest from the most unique angle possible, prepare to set sail!
There are various boat tours and cruises on the Danube throughout the day ready to show you the city.
Inarguably the most extreme one is the REDJET speedboat tour. It offers the fastest trip of Budapest's riverside attractions dotted with thrilling manoeuvres.
6. Shooting range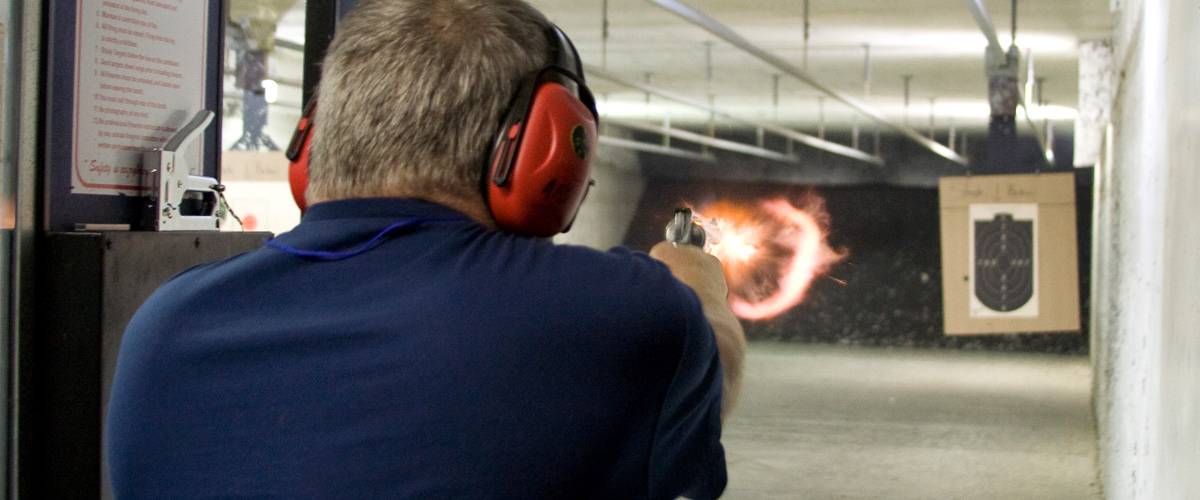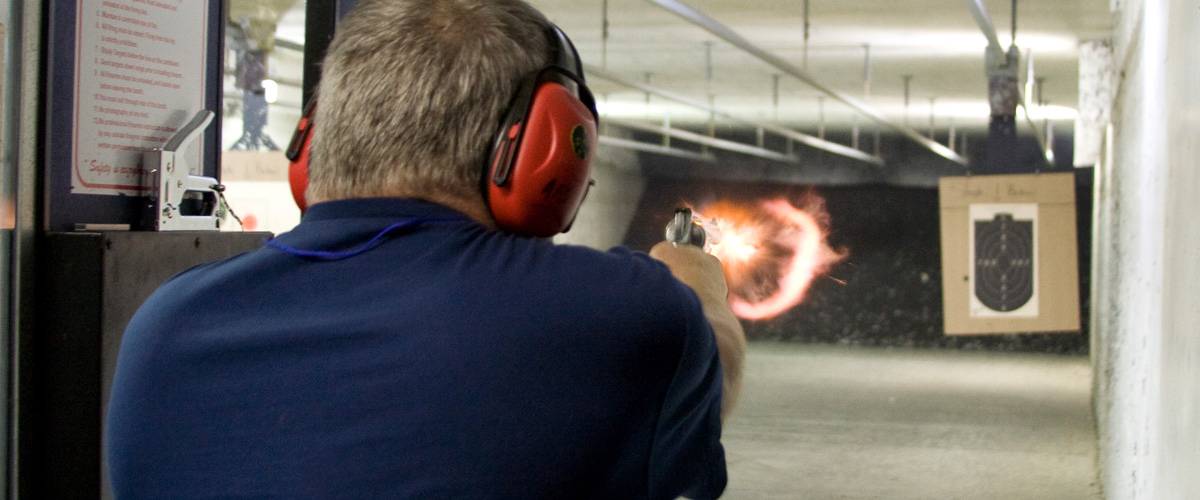 A visit in Budapest can be a great opportunity to try out shooting.
Celeritas' indoor shooting range offers the largest armoury in Hungary, just a 15-20 minute ride away from the city centre.
The experienced instructors ensure that you have a safe and exciting experience when you try out a selection of weapons.
Though it can be tempting to take the empty cartridges as souvenirs, we advise against it – you may have to face prosecution at the airport for having them with you or in your luggage.
7. Gozsdu Courtyard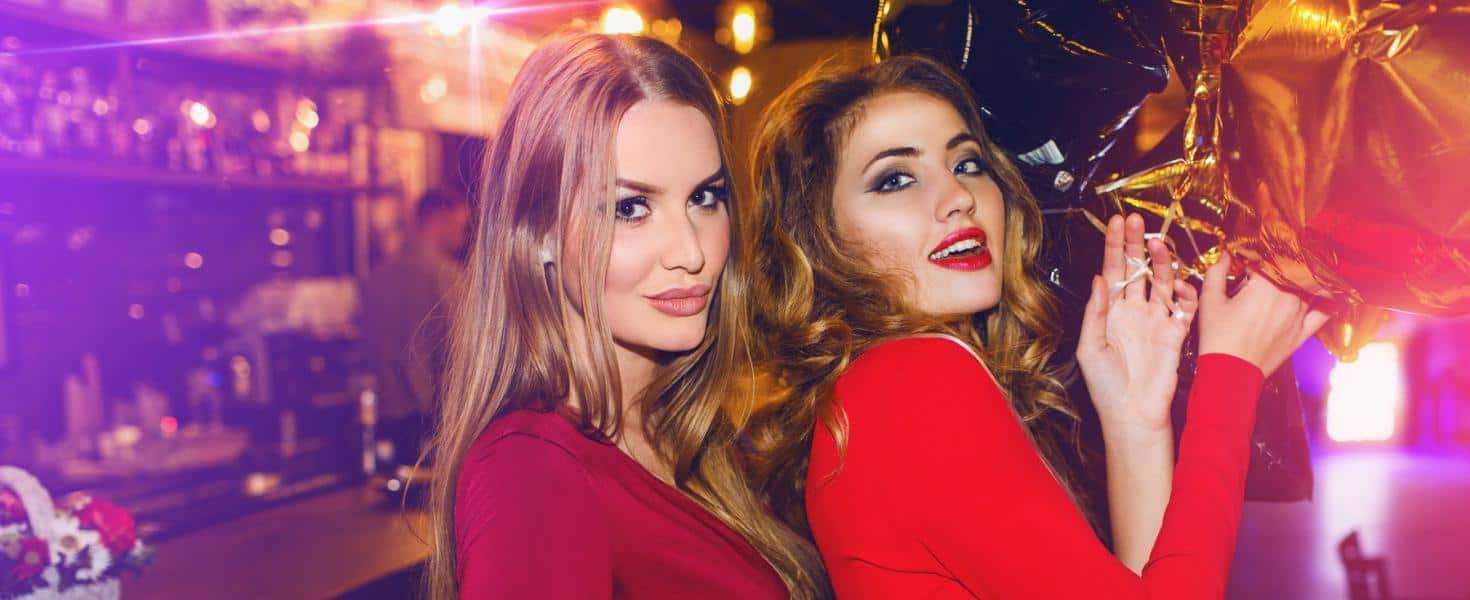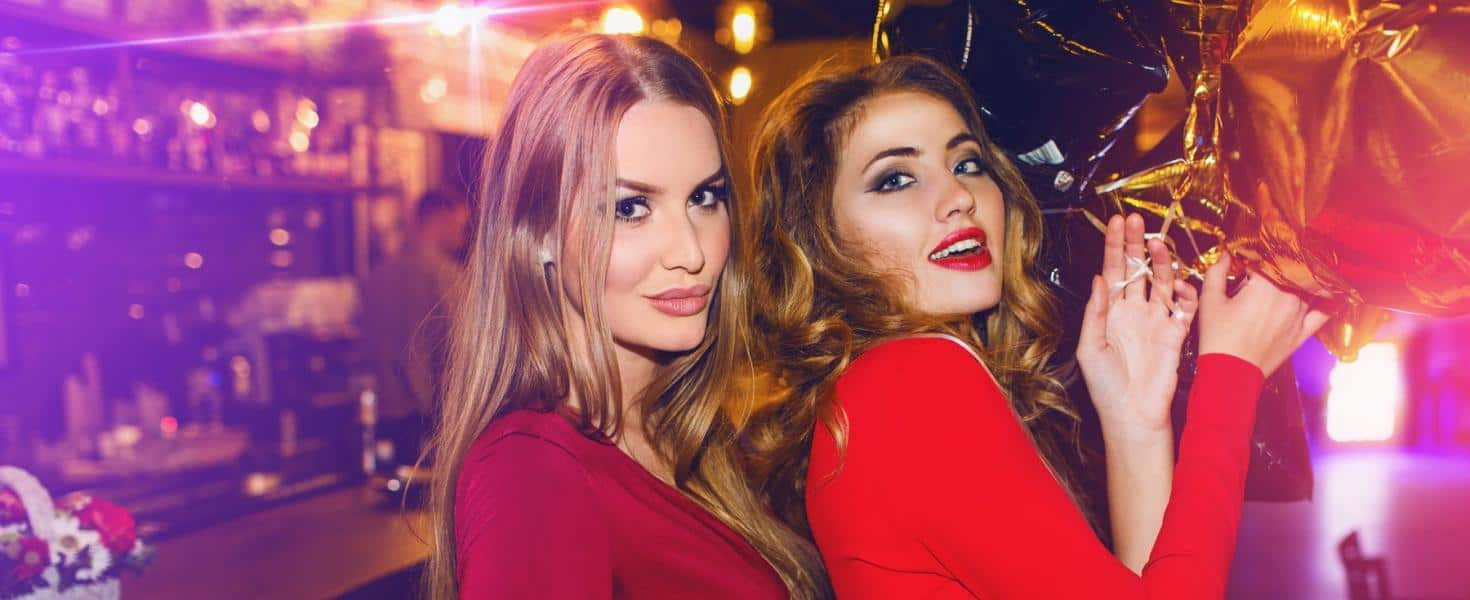 If you are looking for entertainment Gozsdu Courtyard (Gozsdu Udvar) should be on your Budapest bucket list.
During the day it is a lively hub with great cafés and restaurants, each offering a unique vibe.
At night its pubs and bars steal the spotlight and Gozsdu becomes the place to be with everything you need for a fun night out.
8. Street food
A few years ago a cultural and gastro revolution took the Hungarian capital by a storm.
As a result, Budapest has a vast number of street food restaurants to try out.
Italian style pizza? A juicy hamburger? Lángos? Some soup maybe? You name it, there is a place where you can get it in the inner city.
9. Steakhouses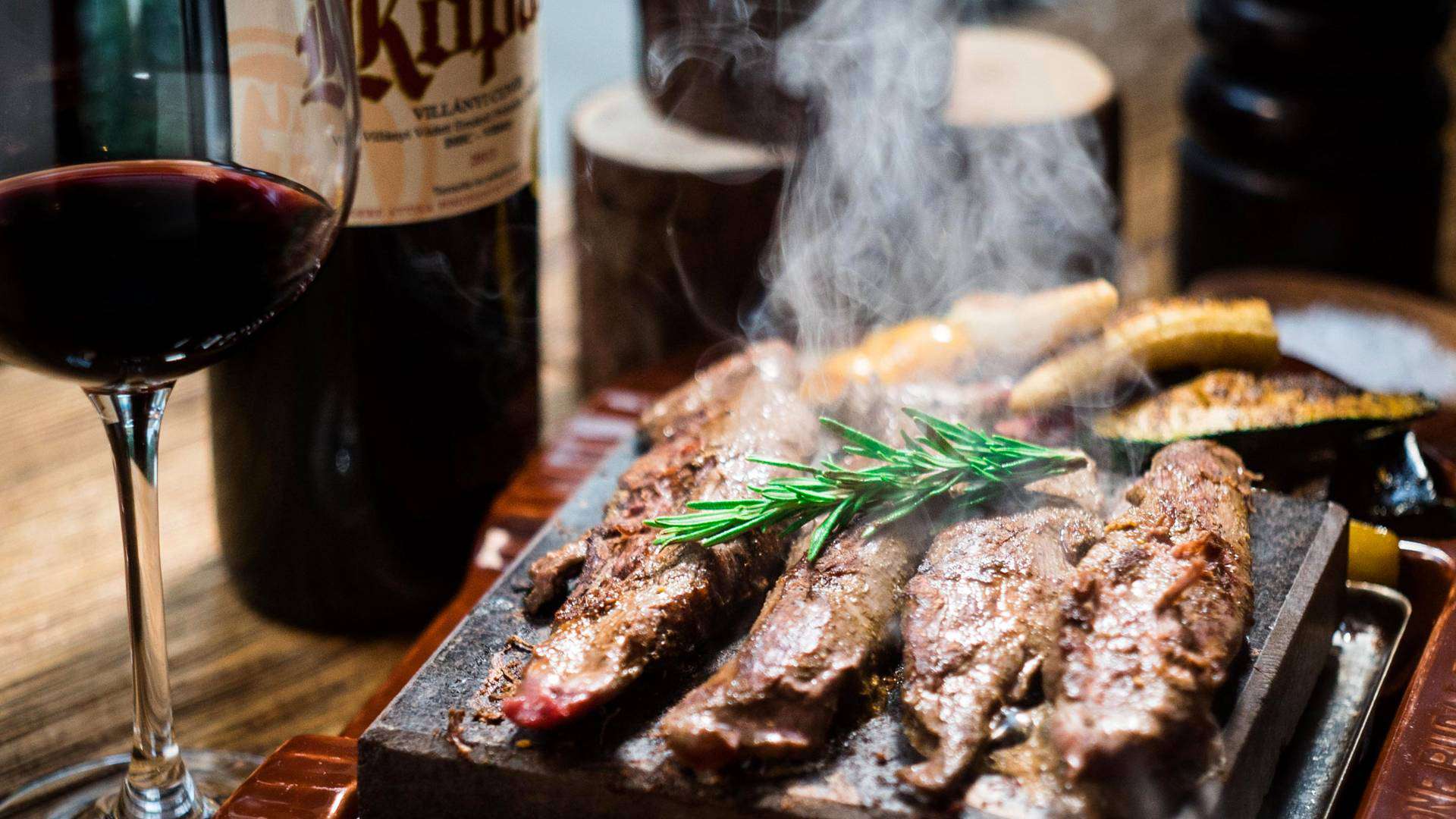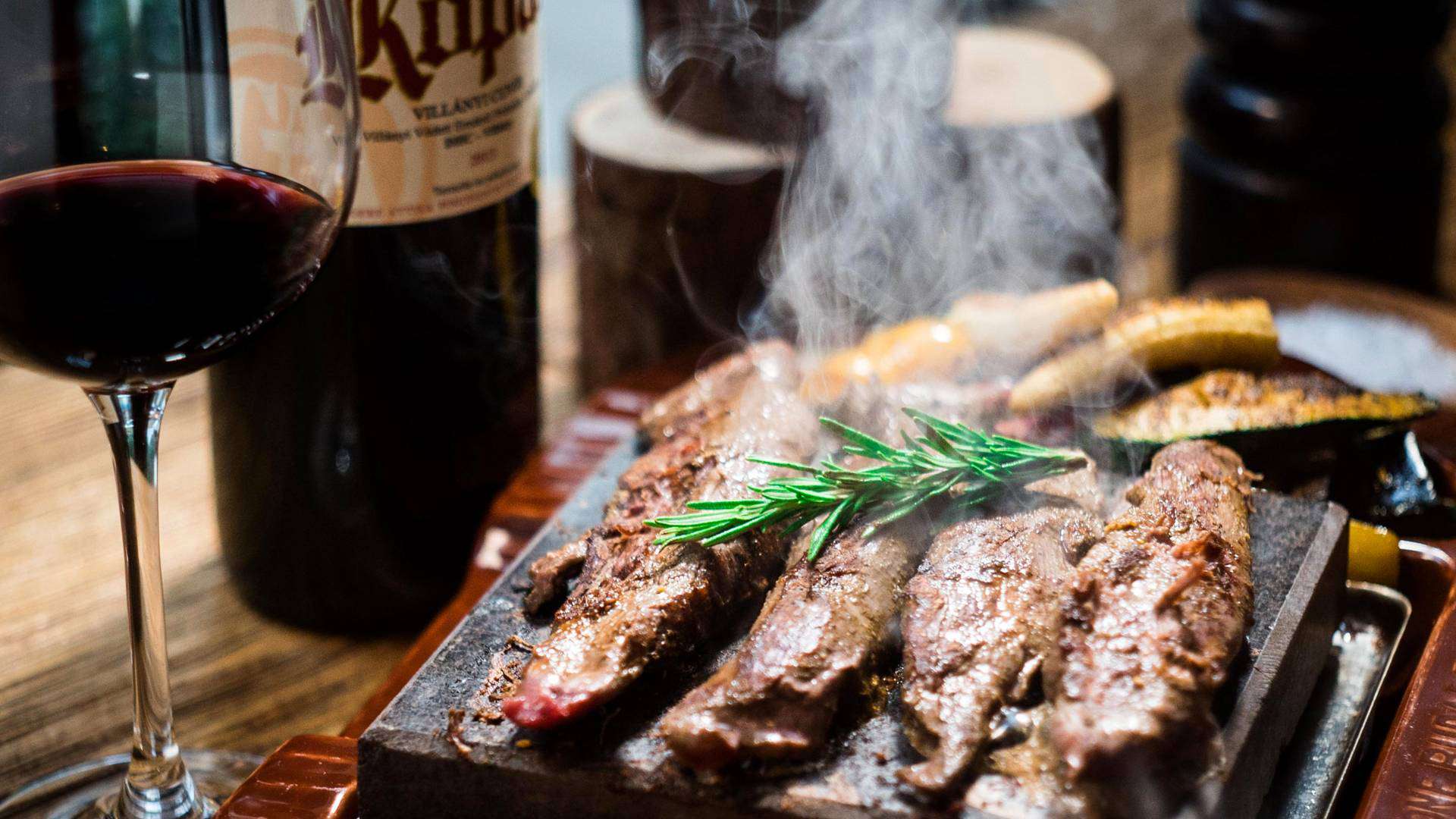 If you are looking for a truly hearty meal you might want to give a try to one of the steakhouses.
For a higher-end experience with great Hungarian wines visit Pampas Argentin Steakhouse. Or if you would prefer a more casual, fun experience, give Beef Heaven by Tuning or Hot Stone Steakhouse a try.
10. Craft beer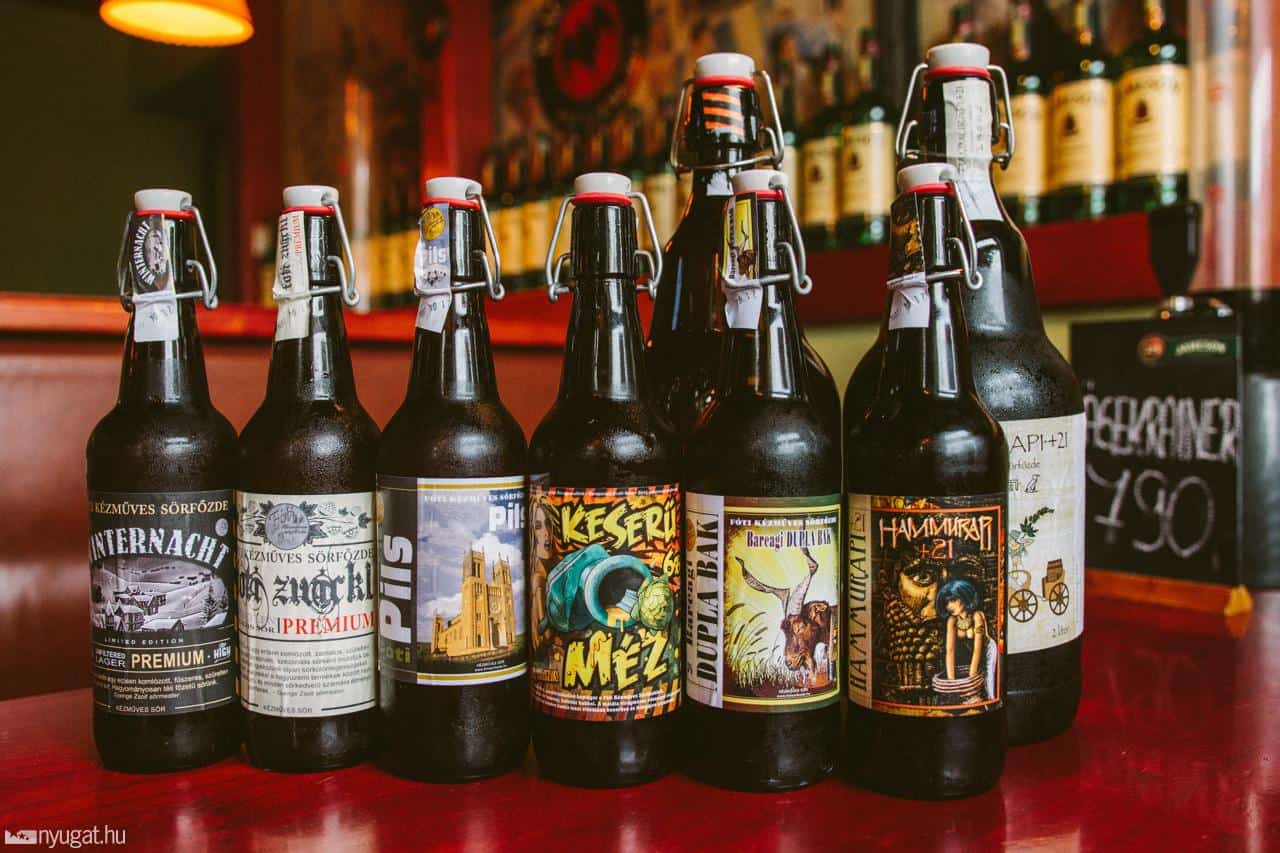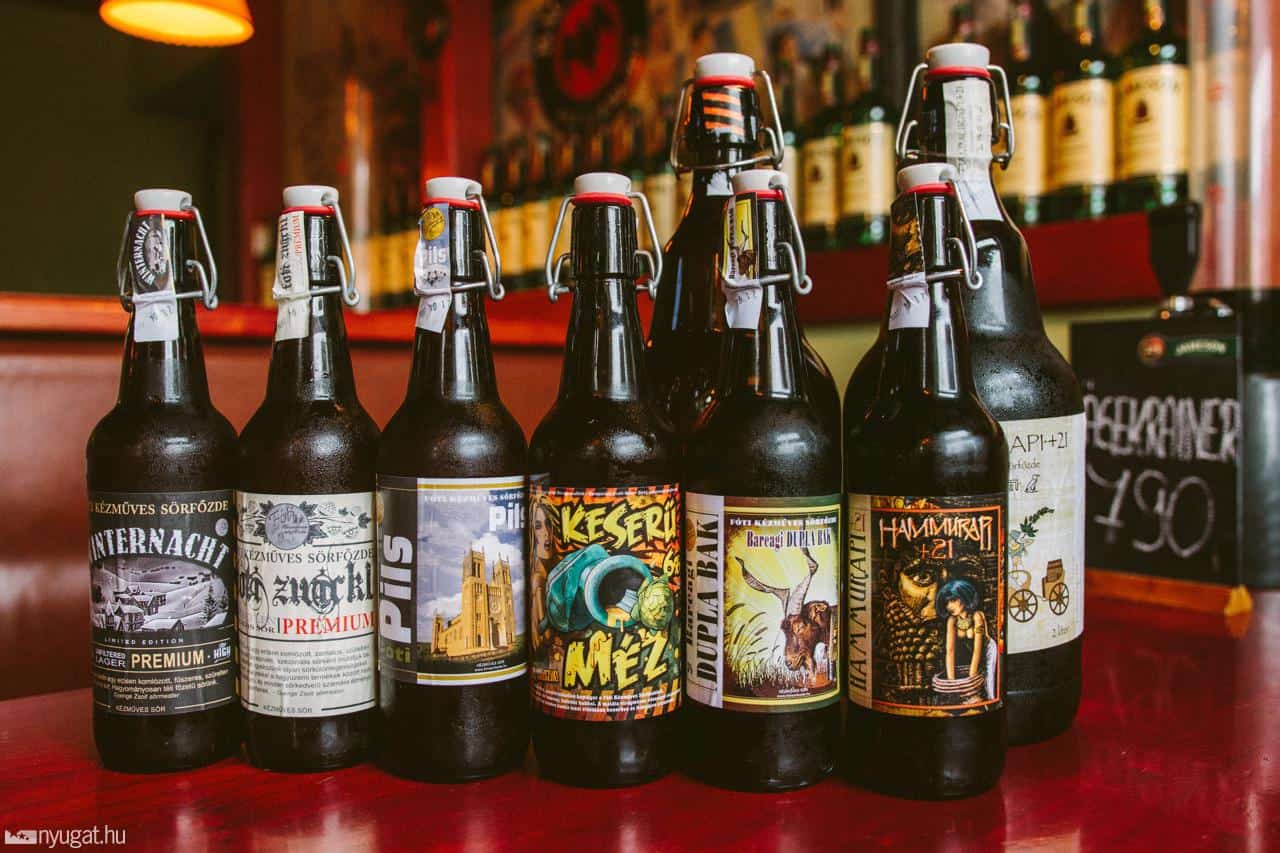 In the last couple of years, craft beer is gaining popularity in Hungary as well. As a result, Budapest can boast with a thriving craft beer scene today.
There are a large number of ruin pubs and breweries offering not only local, but international craft beers to taste.
11. Markets
Budapest's indoor markets pack much more in than just fresh produce.
They also offer a great opportunity to explore Hungarian delicacies, for example, Tokaji wines, pálinka, sausages and salamis, Hungarian paprika and pickles.
There are market tours available as well that include the tasting of various Hungarian specialities such as töltött káposzta (stuffed cabbage), traditional goulash, or lángos (deep-fried flatbread with garlic, sour cream and cheese).
12. Shopping streets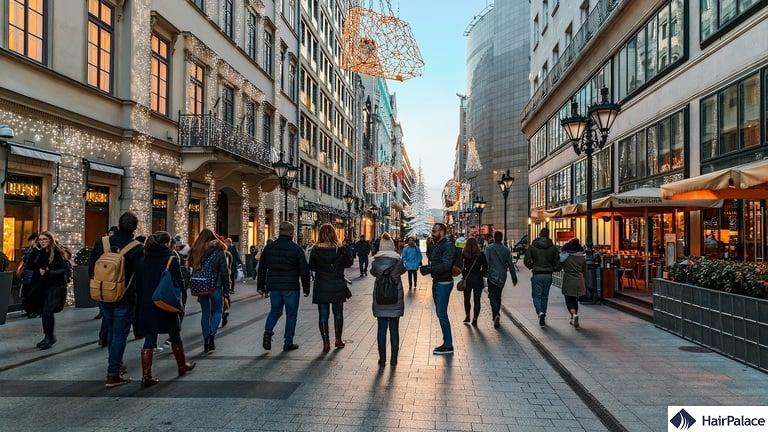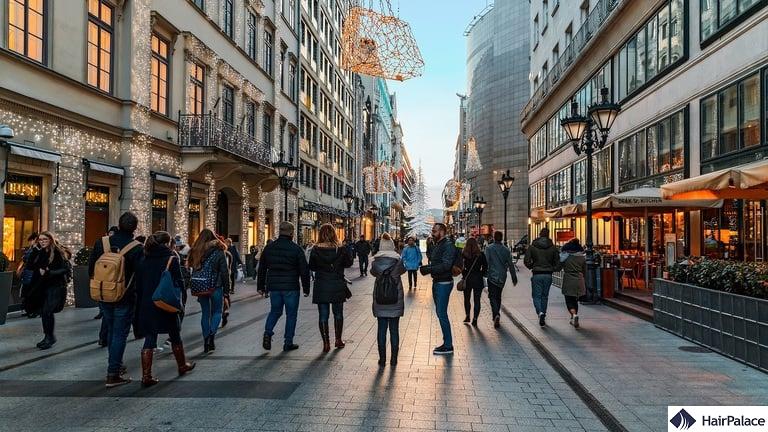 Budapest has several shopping streets. Whether you choose Andrássy or Váci streets, or the Fashion street there is a little something for everyone.
On the main shopping streets, you will find high-end shops, and you only have to venture into the smaller streets for smaller boutiques.
The strategically placed cafés and restaurants make sure you shop and not drop.
13. Barbershops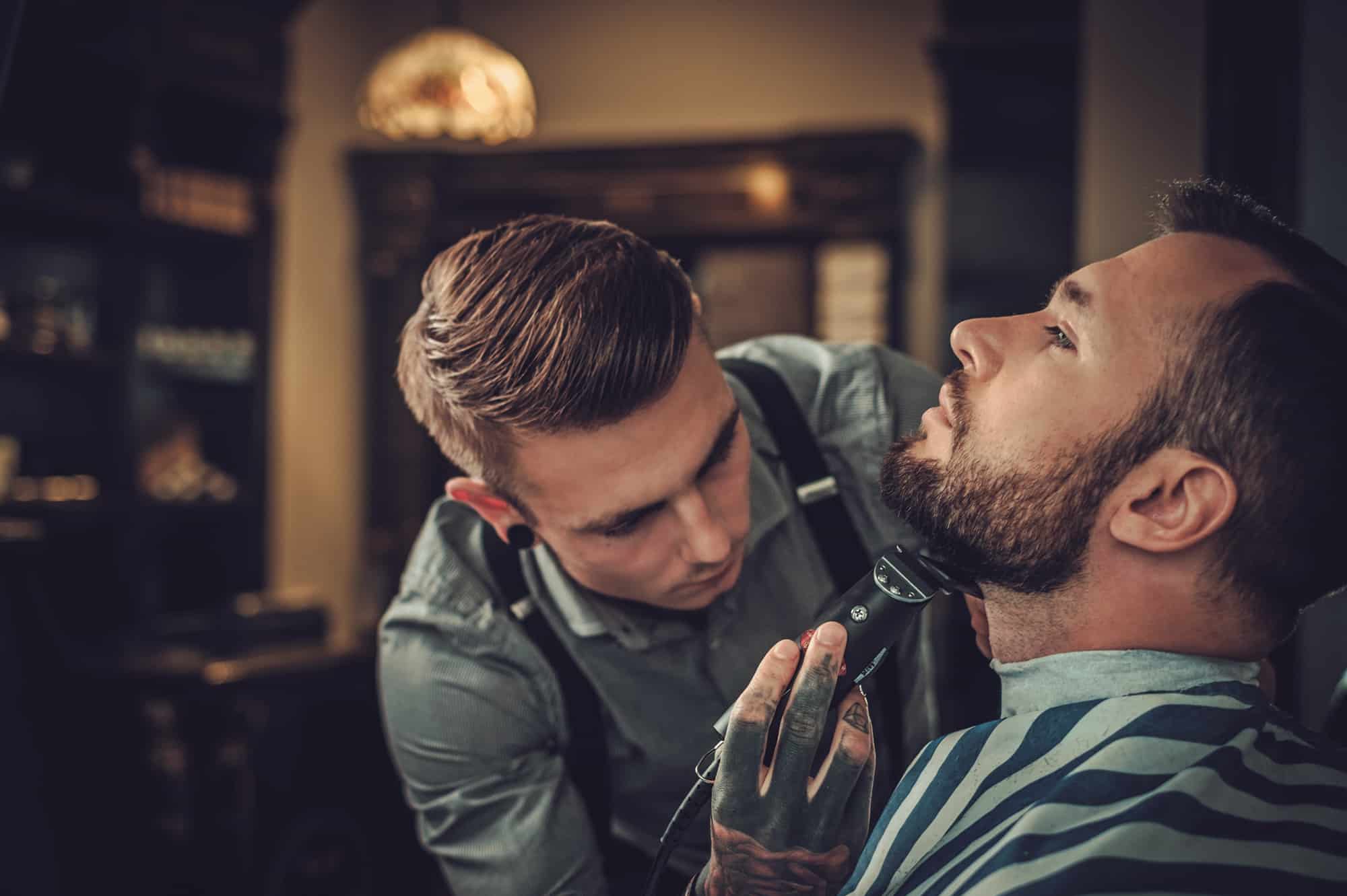 If you have missed out a trim before your trip, or you are looking to freshen up while you explore Budapest, a barbershop can be a great stop.
Get a new haircut, try out a new beard style or go for a hot towel treatment. You will surely continue your day feeling recharged.
14. Festivals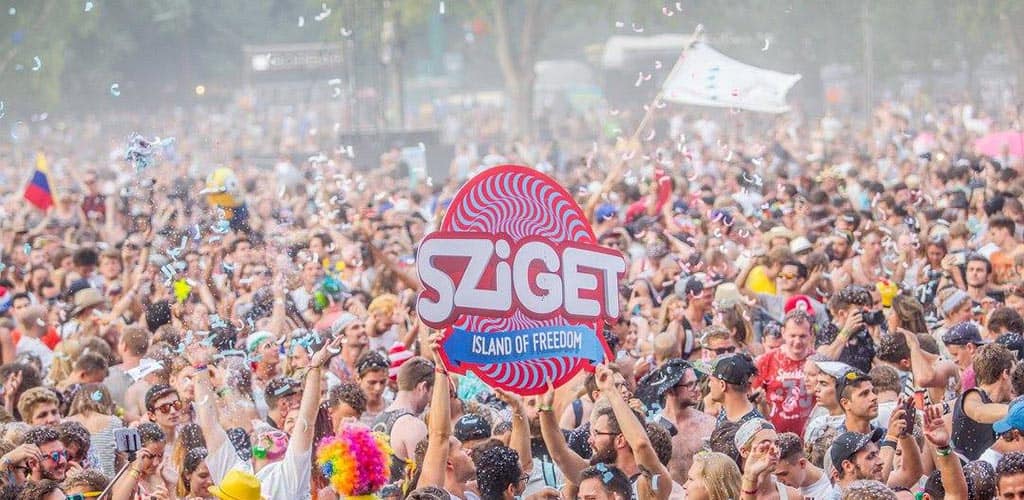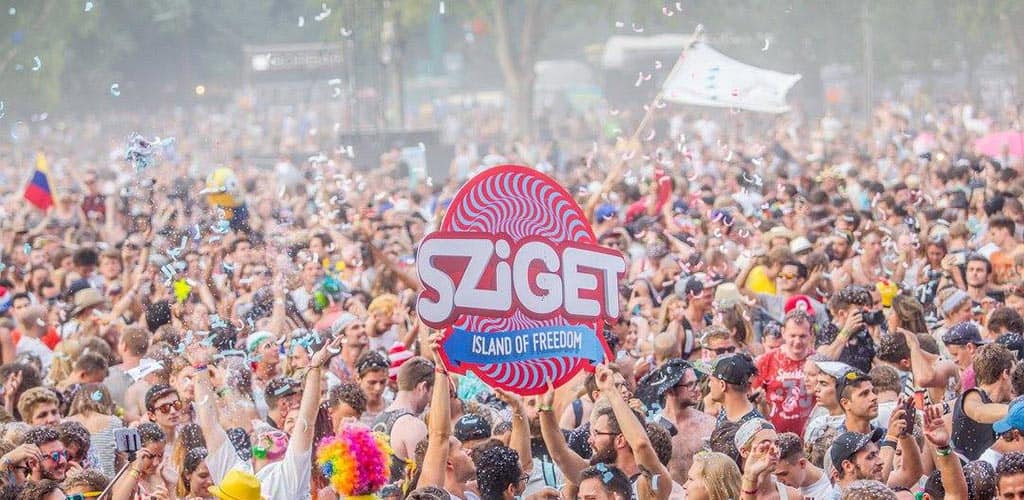 No week passes without a festival in Budapest. From documentary films and art to gourmet, wine, and beer festivals there is always something going on in the city.
The largest festival we must mention is Sziget Festival. It is one of Europe's largest music and cultural festivals held in August every year.
It is always headlined by the hottest artists covering a wide range of genres. As such it attracts festival goers from all over the world.
15. Custom fragrance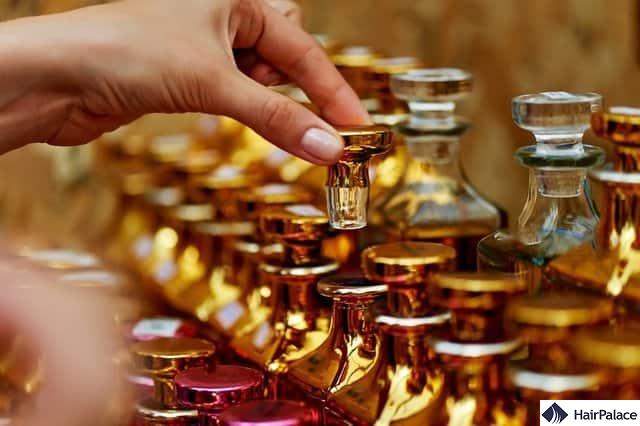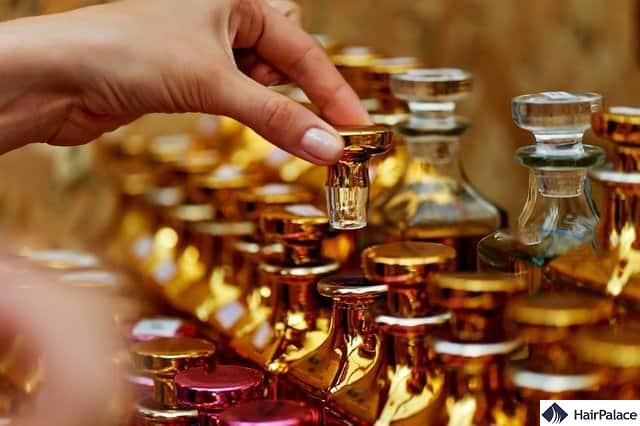 If you look for a unique experience while in Budapest, you might want to explore some fragrances.
Book a consultation session with the "nose of Hungary" and dive into the vast collection of fragrances to find one fitting your personality, the characteristics of your skin, and your lifestyle.
How to get around in the city?
Budapest has great infrastructure with several public transport options to get around and reach the city's attractions.
Single tickets cost about a Pound (350-450 HUF), while a block of 10 tickets is roughly £8 (3000 HUF).
If you plan to explore the city more thoroughly, the Budapest Card might be ideal for you.
With the Budapest Card, you can use public transport free of charge, and it offers free entry or discounts at several places.