Calum Best Hair Transplant: Decisions, Surgeries & Costs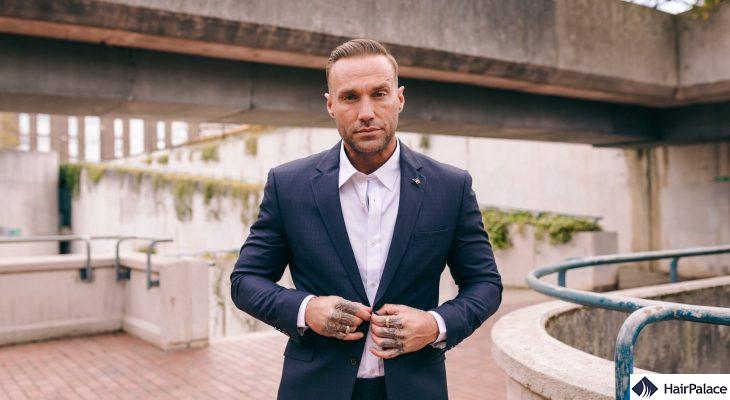 Calum Best hair transplants have made headlines many times in the last five years – in addition to his dalliances with a string of beautiful celebrities, and his stints on popular reality shows.
Along with stars like Elton John, James Nesbitt, and Wayne Rooney, he has been open about his struggles with hair loss — and the procedures that helped restore it.
But how many treatments has he tried? And how have they changed his hair for the better?
In this post, we'll explore his fascinating hair restoration journey, with details on each treatment and helpful advice if YOU want to try a hair transplant.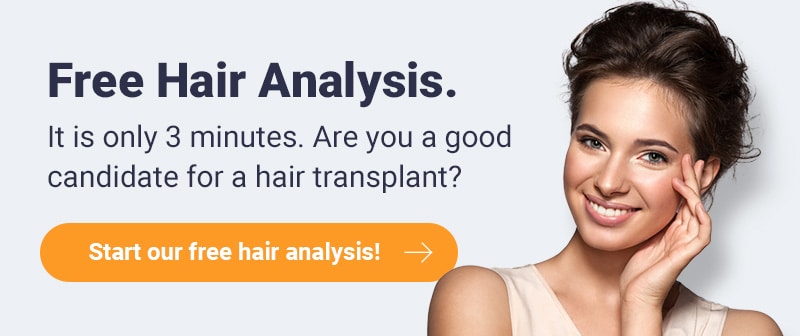 Who is Calum Best?
He is is the son of famed footballer legend George Best, who passed away in 2005, and Angie Best, a former model.
Best rose to stardom following his appearances on a range of reality series. In 2005, he joined Jayne Middlemiss, Rebecca Loos, Abi Titmuss, and several other celebrities on the first series of Celebrity Love Island.
The following year, Best returned for the second series and was crowned the winner alongside Bianca Gascoigne (adopted daughter of footballer Paul Gascoigne).
Soon, Best became a regular fixture on television. He appeared as himself in the final episode of the racy ITV drama Footballers' Wives and took part in a road trip across the States in Calum, Fran, and Dangerous Danan.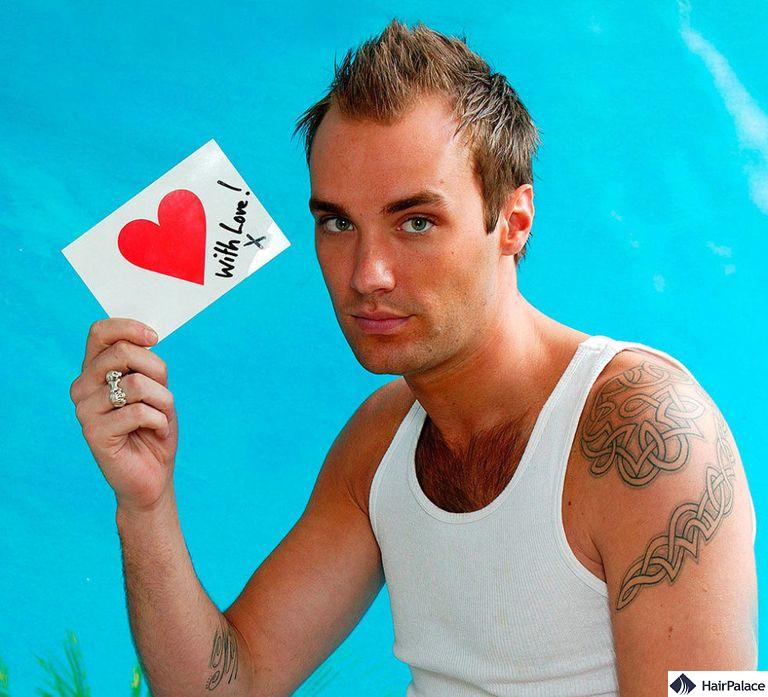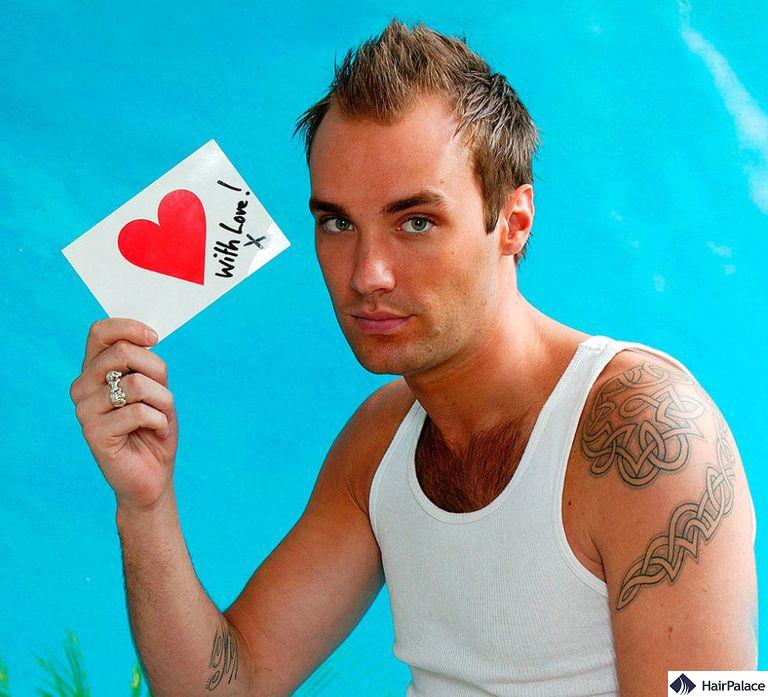 Best has also launched fragrances, participated in Celebrity Big Brother twice, cooked for fellow stars on Come Dine With Me, and searched for love in Celebs Go Dating for E4.
A key part of his appeal has always been his looks, and his spiky hair was one of his most distinguishing features during his early television appearances. However, his hairline had clearly started to recede by the time he reached his mid-twenties, and it only got worse over time.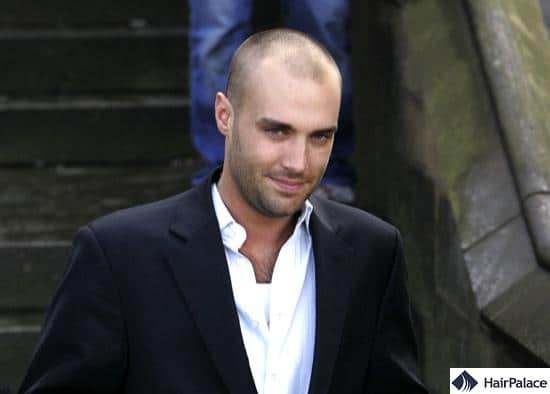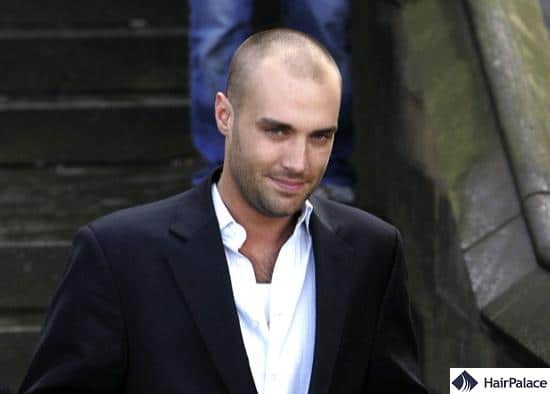 Eventually, Best shaved his hair and sported an 'M'-shaped hairline like countless men affected by male pattern baldness.
While his father always had a strong head of hair, it's possible that Best inherited the trait from another relative. However, Best has blamed his hair loss on repeated bleaching and wearing tight ponytails.
Why did Calum Best choose to have a hair transplant?
Best has discussed his hair transplants openly. In a Daily Star article from 2017, Best explained his decision to undergo treatment because "no man wants to be bald when he is older".
Calum said: "Losing your hair is one of the most demoralising things that can happen to a man as he ages. You don't feel nearly as good about yourself and it eats away at your confidence."
Best claimed that he wanted to "get it done before going on Celebrity Big Brother" so he would stop losing his hair and "look great" on the show.
Best is, of course, in an industry that places huge importance on aesthetics. Granted, a great many men have achieved remarkable screen success without a full head of hair — Patrick Stewart, Vin Diesel, and Dwayne Johnson are just three terrific examples.
But some men clearly struggle with their hair loss and feel self-conscious about the way in which it affects their appearance. James Nesbitt, for example, has shared how he believes his surgery had a positive impact on his career and helped him win more lead roles.
Like Nesbitt and so many other men, Best turned to hair restoration because he wanted to feel more confident and satisfied with his looks.
How many hair transplants did Calum Best have?
The Calum Best hair transplant story includes 4 treatments (at the time of writing).
The first 3 were carried out by Dr Asim Shahmalak at Crown Clinic in Manchester and more recently, he had another session abroad.
He chose the FUE treatment which has individual hairs moved from the side and back to the thinning or bald areas of the scalp. Let's take a look at each procedure in detail!
Best's first hair transplant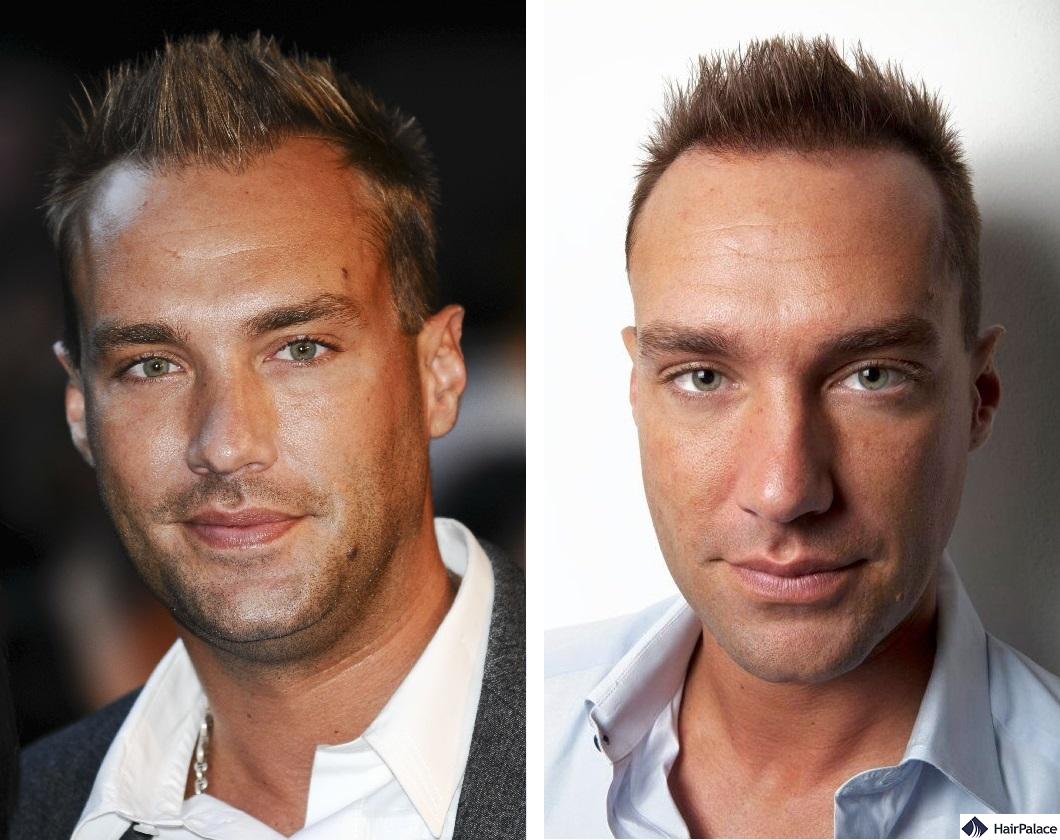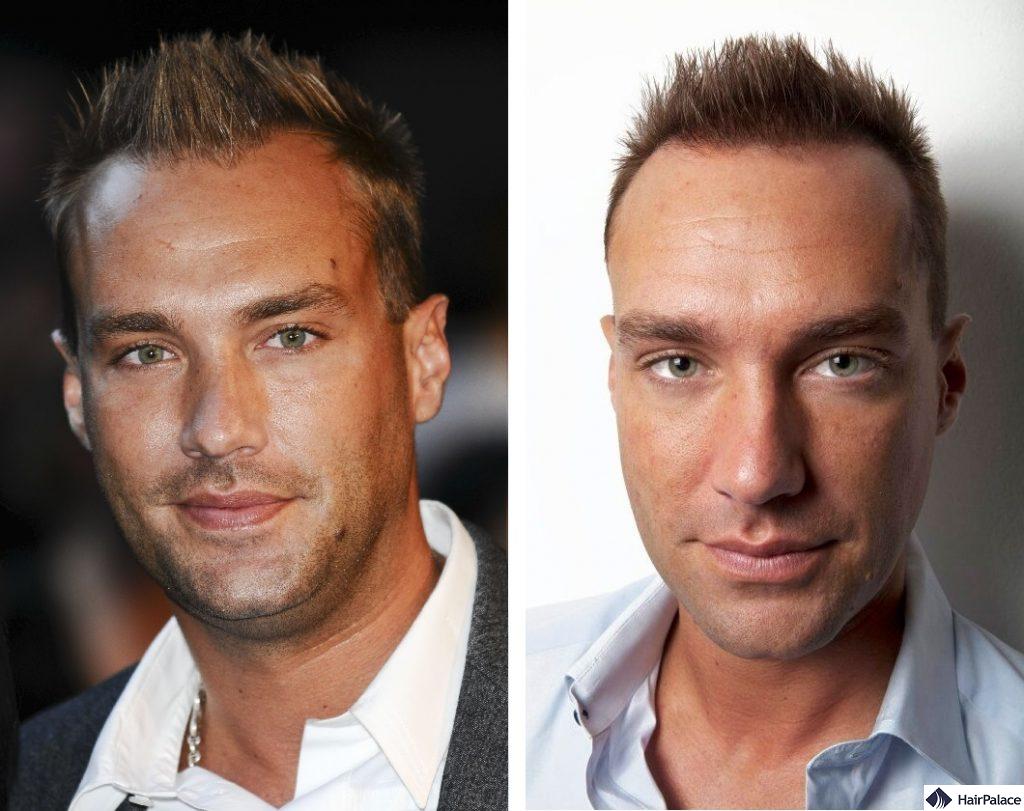 When Best had his first surgery in 2012, he claimed that he was "fed up" of losing his hair and "wanted to look good". This Follicular Unit Extraction (FUE) procedure involved implanting 1,850 hairs into the balding areas of his scalp.
His surgeon removed donor follicles from the back and side of his scalp using a handheld tool, then prepared them for implantation.
However, Best continued to shed hair after this procedure.
Best's second session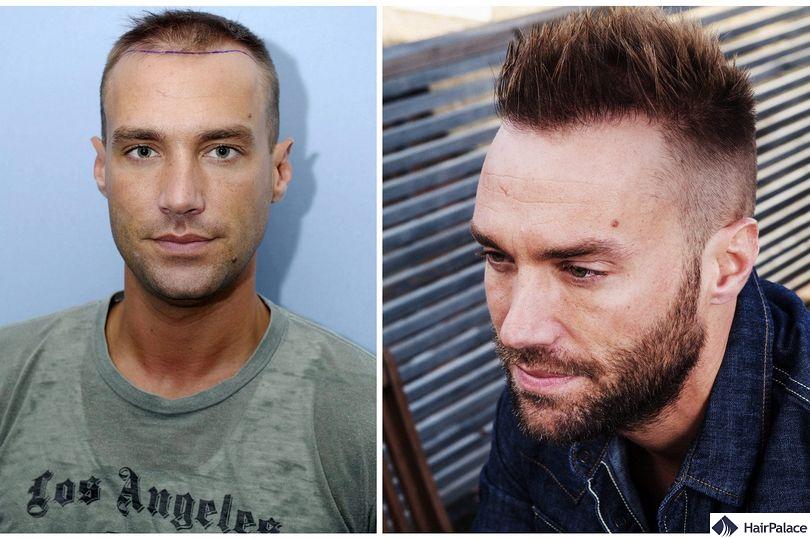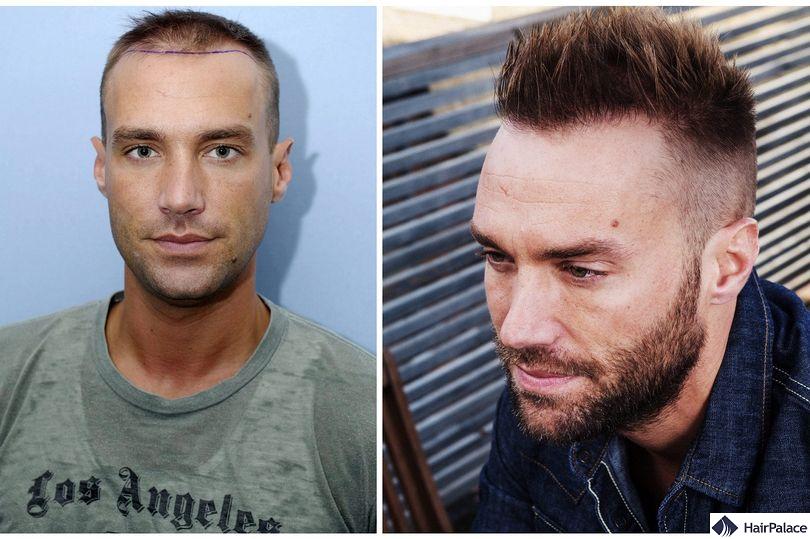 He underwent his second FUE treatment in 2014. More than 2,220 hair follicles were relocated from the sides of his scalp to the top to restore his hairline. He said: "I had the second procedure because I was so pleased with the first one and how it helped to boost my confidence and work opportunities".
As the image on the right shows, the results of this follow-up treatment speak for themselves.
Third procedure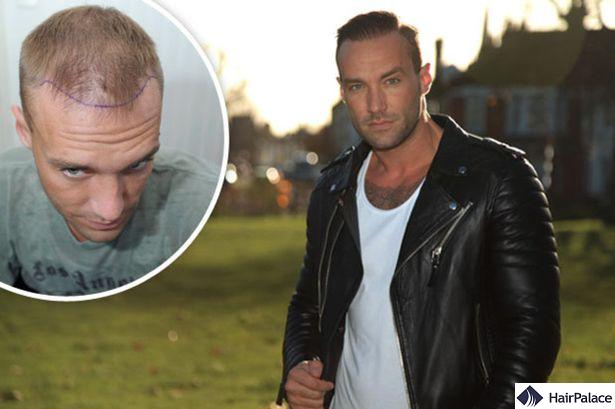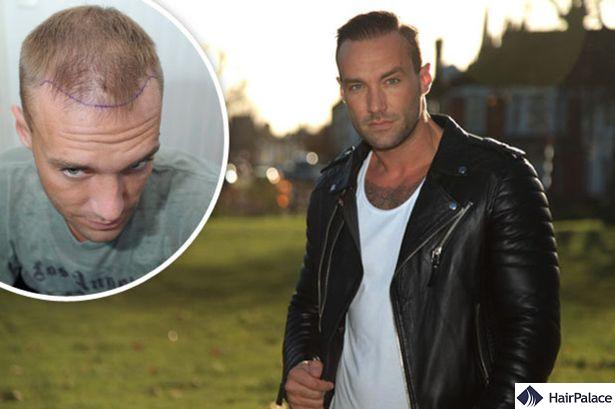 Best returned to his preferred hair clinic again in 2015 for his 3rd FUE procedure, where he received 1,200 grafts.
He said he believed he would have lost the majority of hair at the front of his scalp without the surgery, and that the technology had advanced so much that he could wear his hair as he had when he was in his teens.
Could Best have a fourth hair transplant in the future?
Previously Best told a fan on Twitter that he can't have a fourth session, although he has a 'good donor area' he 'can't do more'.
However, in June 2021, the TV star decided to go for another hair transplantation in Turkey to address the thinning at his crown. While the result is yet to be revealed, Best seems to be happy with his latest procedure.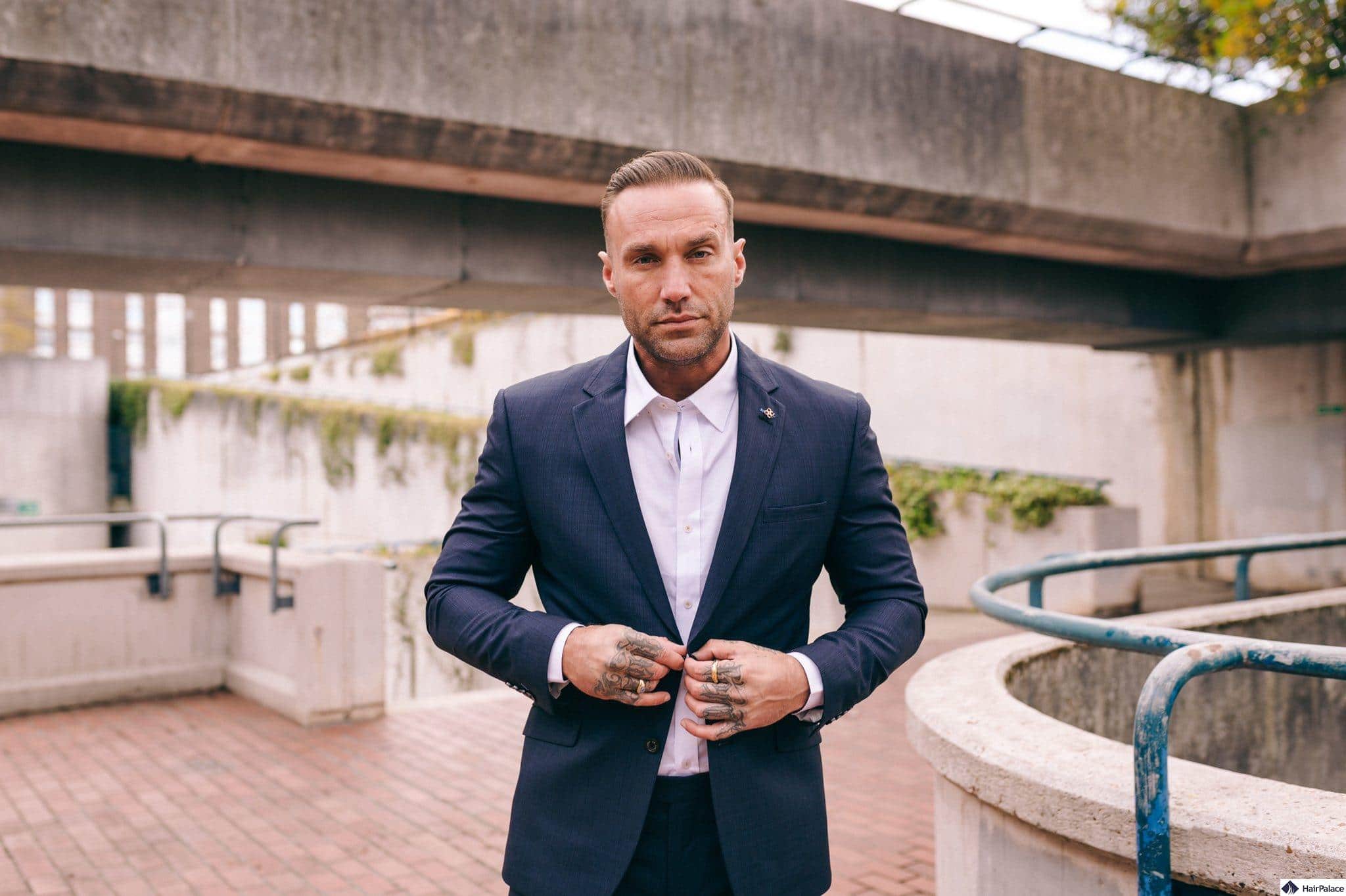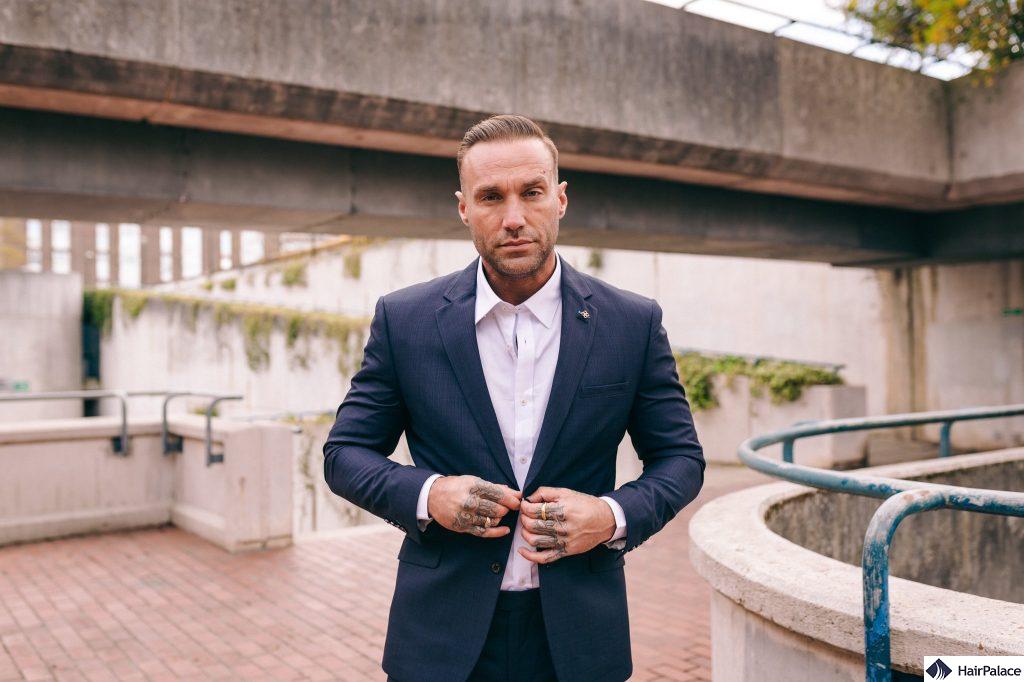 Best isn't alone in opting for multiple procedures. Wayne Rooney has continued to experience hair loss after treatment, as did ace Italian footballer Antonio Conte.
However, many men experience lasting hair restoration following a transplant with no need for follow-up treatments to stimulate new growth.
Patients usually only require multiple sessions if the thinning continues due to pattern baldness, illness, medical conditions, or medication.
It's recommended that any hair loss be allowed to essentially run its course before seeking medical help, though that might not be a viable option for patients who want to address their hair loss as soon as possible.
Was he satisfied with the outcome of the surgeries?
Yes, he has been satisfied with each of his treatments. After his first in 2012, he announced that he was "so pleased" he had it done, and hoped that having a full head of hair would help him find someone "special".
Best also praised the results of his second surgery in 2014: "once again, I have a much fuller hairline and the whole front of my scalp looks so much better." Calum said the operation had provided him with "a lot more flexibility" with his hair, so he could "continue to wear it spiked up".
And in 2015, Best said that he felt his procedures had taken years off him: "I would say keeping hold of my hair has made me look at least five years younger". He also claimed that the difference in his self-esteem was "immeasurable".
How much did each Calum Best hair transplant cost?
According to the Daily Mail, Best has paid for three £6,000 hair transplants to prevent losing his hair.
This may or may not be the exact amount, depending on the pricing structure at his chosen clinic. On average, a surgery priced at around £6,000 in the UK would involve 4,000 hairs, though the Daily Mail reported that Best had approximately 2,200 hairs transplanted.
Still, rates vary from clinic to clinic, so anyone considering hair restoration should understand that they may be able to get the same procedure as Best for a more competitive price.
For example, hair transplants are available at significantly lower rates in Hungary — a 2,000-hair treatment may cost as little as £1,390 at a Budapest hair clinic. This is due to Hungary's lower living expenses and salaries.
Patients can make substantial savings by choosing a reputable hair clinic outside the UK, while still having access to experienced surgeons and cutting-edge facilities.
Package prices are provided during a consultation with an experienced hair transplant surgeon. A tailored treatment plan will be created for you, based on your unique hair restoration requirements and goals. You'll know the full cost of your treatment from the start, so you can relax and focus on the results.
Increasing awareness about hair loss
Calum Best started losing his hair at 23 and in the last 10 years, he had multiple procedures to maintain the shape of his hairline and the density of his hair.
He has been vocal about his struggles and procedures along the way. As such, his honesty and openness made him an inspiration for many young men to restore their locks.
Thanks to influencers and celebrities like Calum, the increasingly competitive prices and the modern techniques, male hair loss treatments are on the rise.
If you want to speak to one of HairPalace's experts to find out how we can restore your hair, book your FREE evaluation now.
Other celebrity hair transplants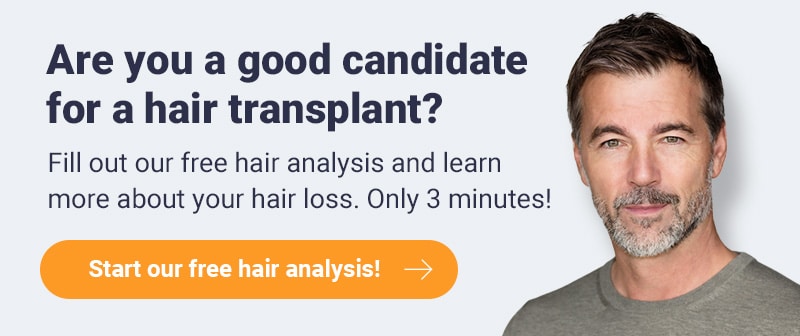 HairPalace relies on scholarly sources, including peer-reviewed articles, as well as publications of medical associations and academic & research institutions. We follow strict sourcing guidelines and avoid tertiary references. Read our editorial policy for further information on how we keep our content up-to-date and accurate.