Transplantation of 6000 hairs on the frontal and vertex areas!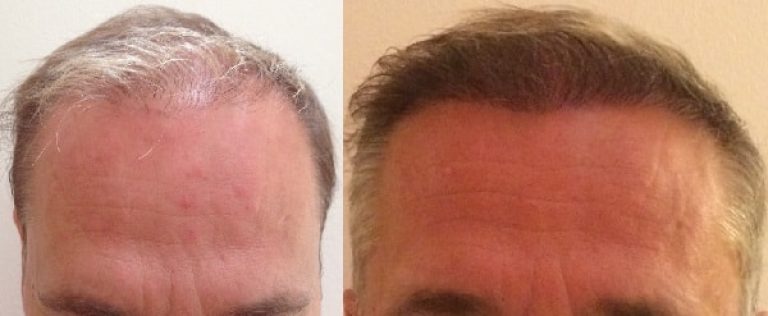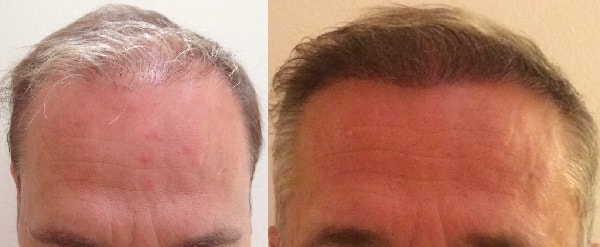 Jean-Michel visited several clinics before undergoing the surgery. He also checked the before‑after photos and references on our website, and read through the positive reviews posted on our Facebook page. He registered on HairPalace's website, and was contacted by our coordinators soon. He participated at one of our free consultations, where he explained to our specialist and coordinator in what zones he would like to implant hairs. Yes, it is possible to implant hairs to more than one zone during one surgery. Jean-Michel received a quotation for 6000 hairs to be implanted on the frontal and vertex areas.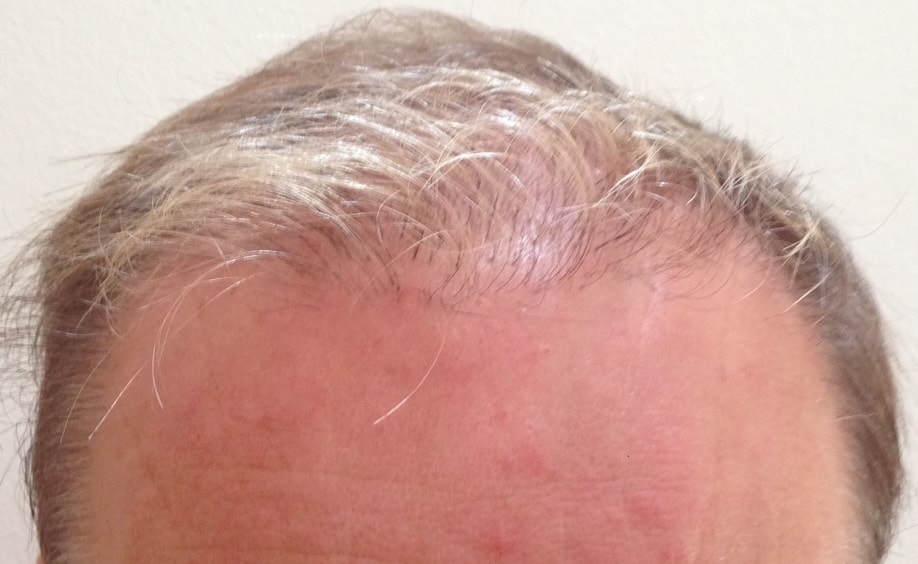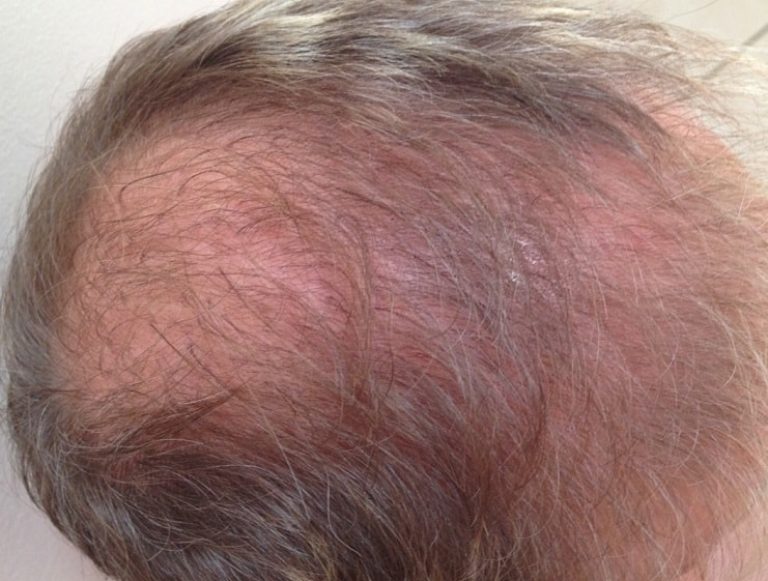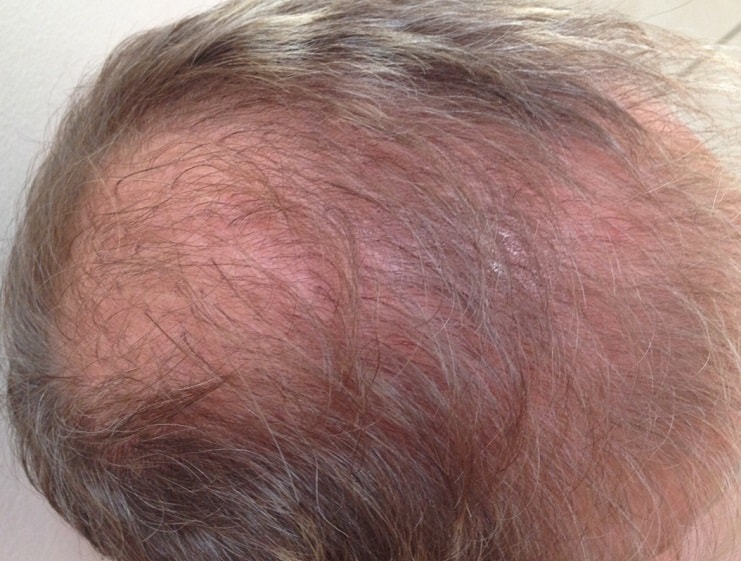 During the 2-day surgery our doctor distributed the 6000 hairs in both areas. Check out these pictures to see the fantastic results after the surgery: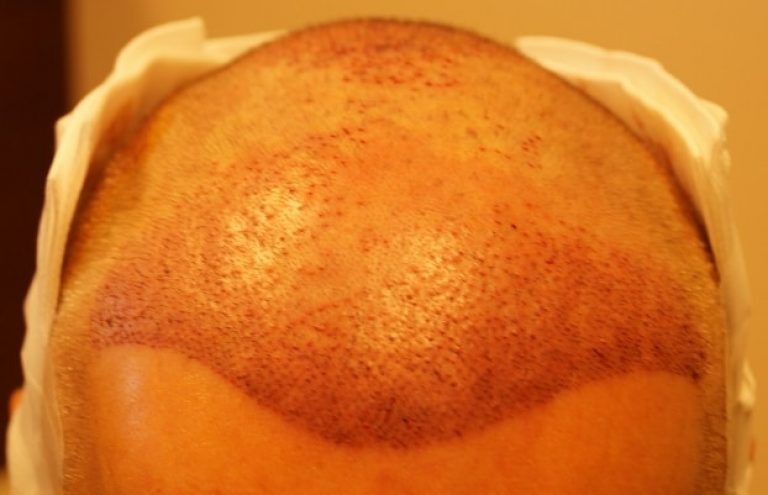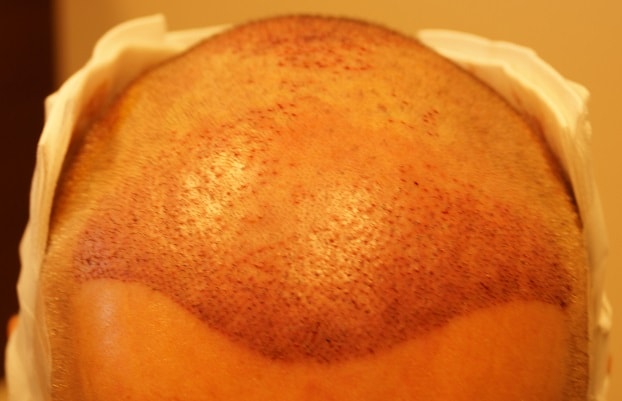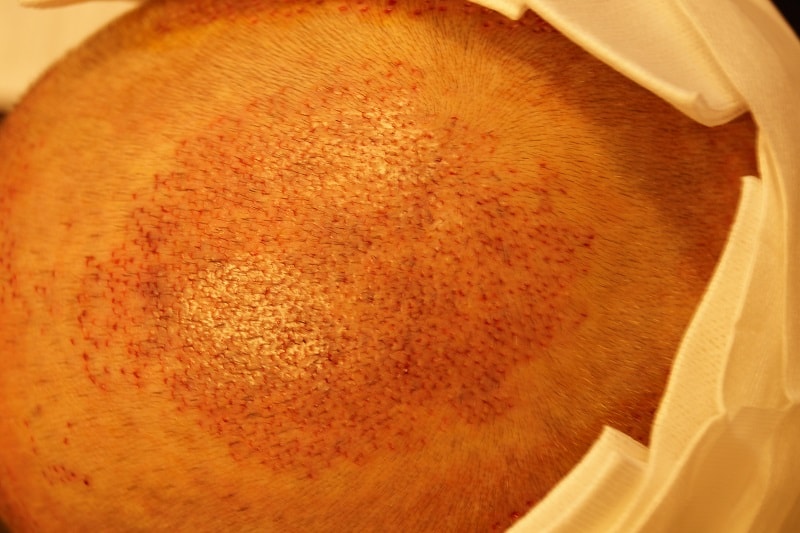 We follow our patients' healing after the intervention. They have to send us photos of the implanted area(s) at defined times following the surgery. This is useful both for us and the patient, as we can see the healing process of the treated area, and the regrowth of the implanted hairs. At the 1st-week check-up our doctors verify if the implanted hairs were harmed, and that the treated zone heals normally. They also share their opinion with the patient.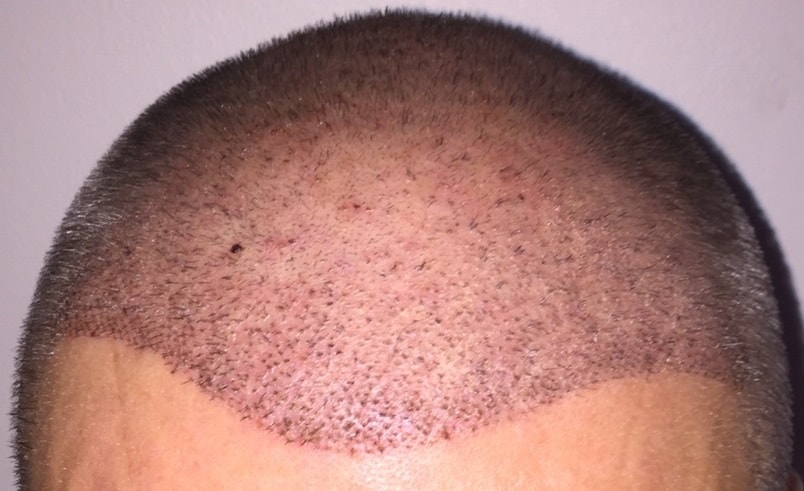 At the 3rd post-op week the hairs are already visible in the implanted area, and the scalp is healed, there are no visible crusts or scars – thanks to the FUE Safe System method that our doctors use during every surgery.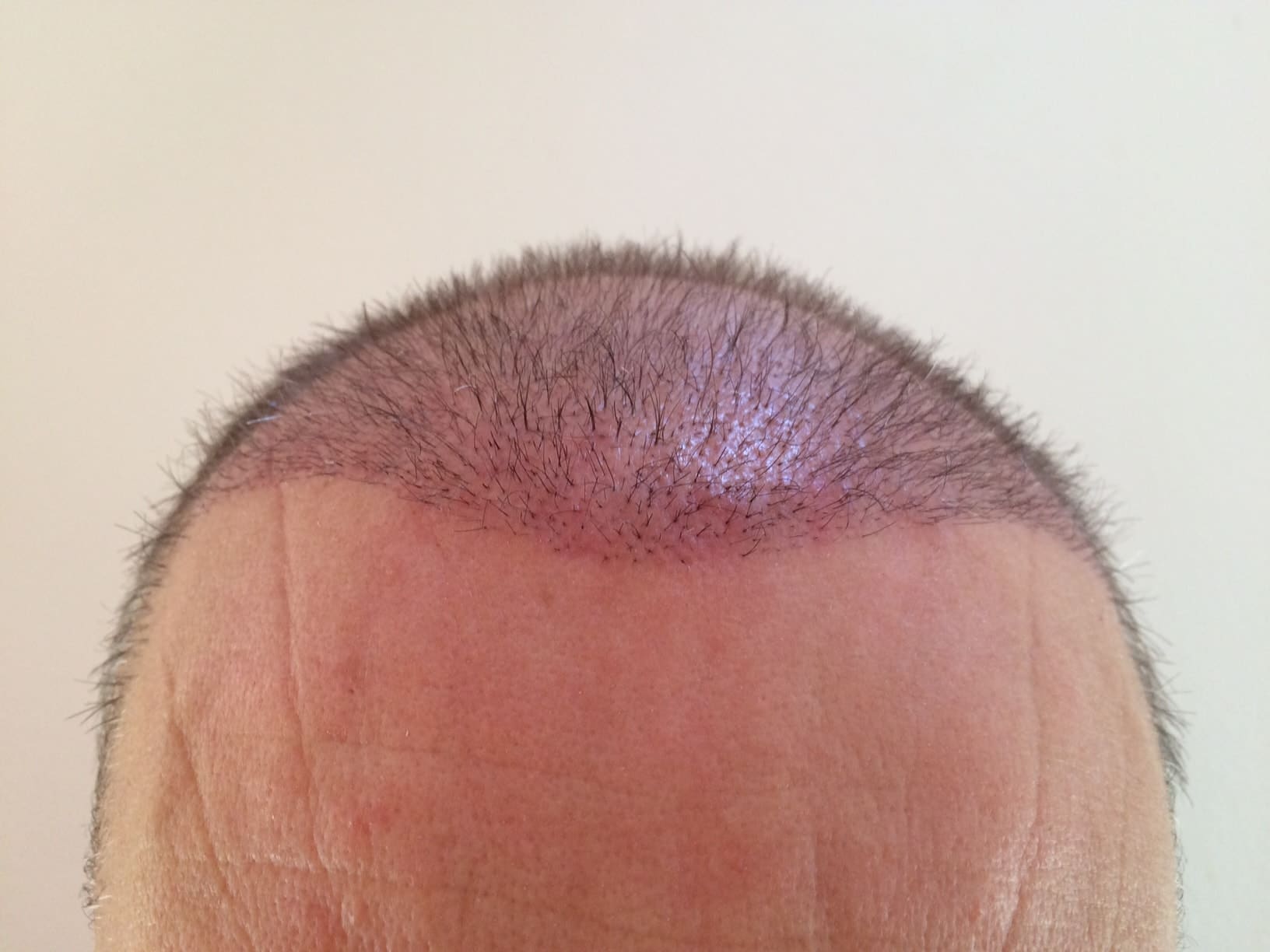 Implanted hairs start to grow back from the 3rd month, and the density is more and more visible – and this is only the 3rd of the whole healing period: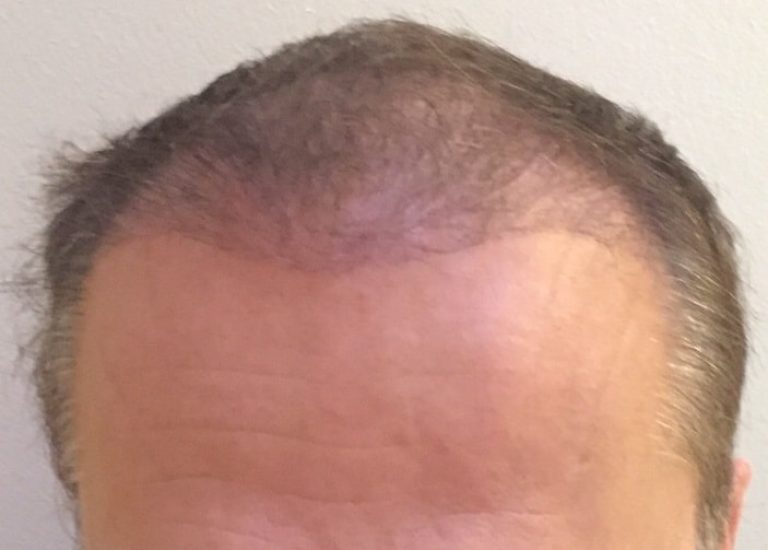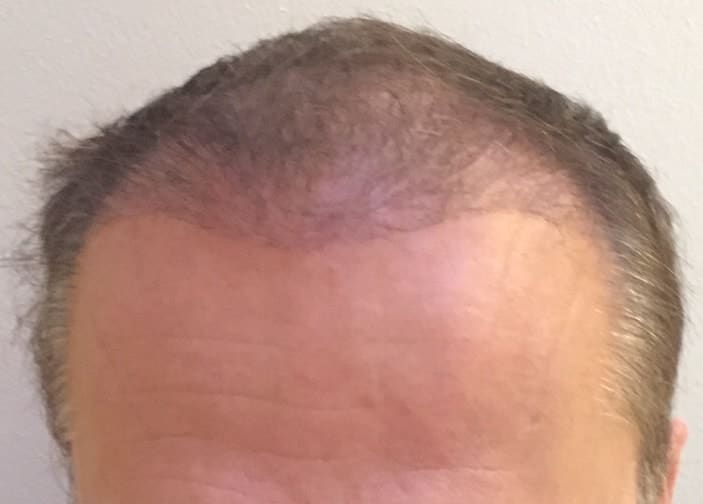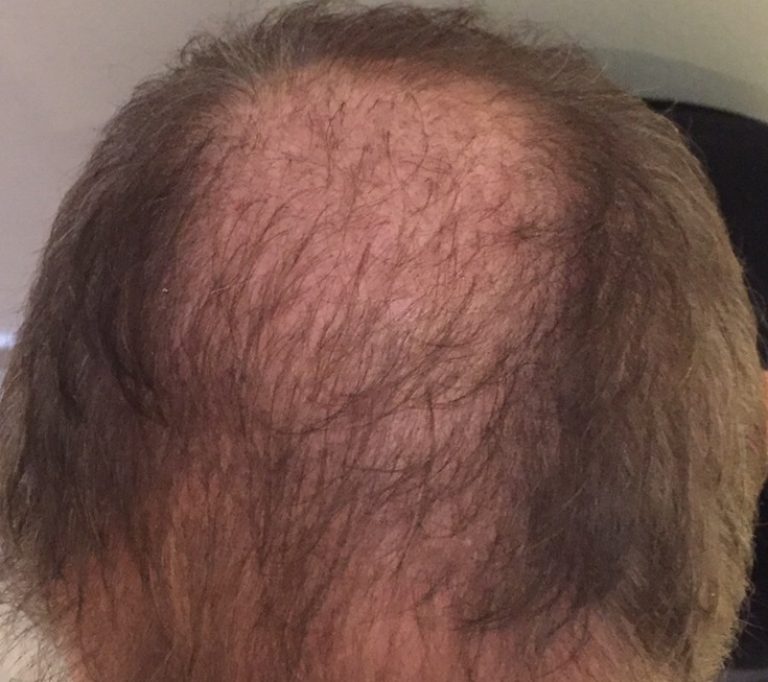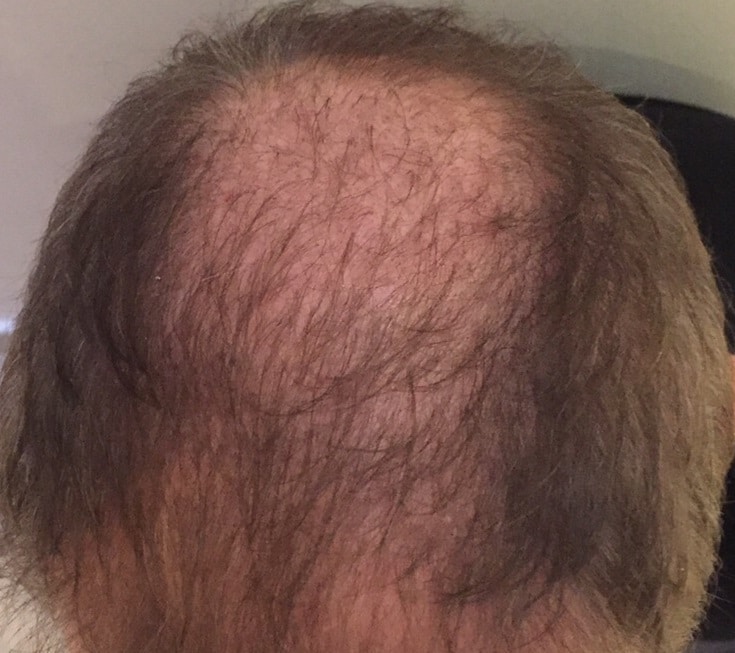 After 1 year the implanted hairs grow back and the patient gets back the original density of his hair.  Naturally we offer a written guarantee on every implanted hair, if for some reason the regrowth was not successful!
Check out Jean-Michel's check-up photo taken 1 year after the surgery, isn't it amazing?!: