Sylvain's hair loss was severe, as his frontal zone was almost bald. On the first picture you can see the new hairlines that we planned to achieve with a hair transplant surgery. This photo was made during a preliminary consultation, before the intervention.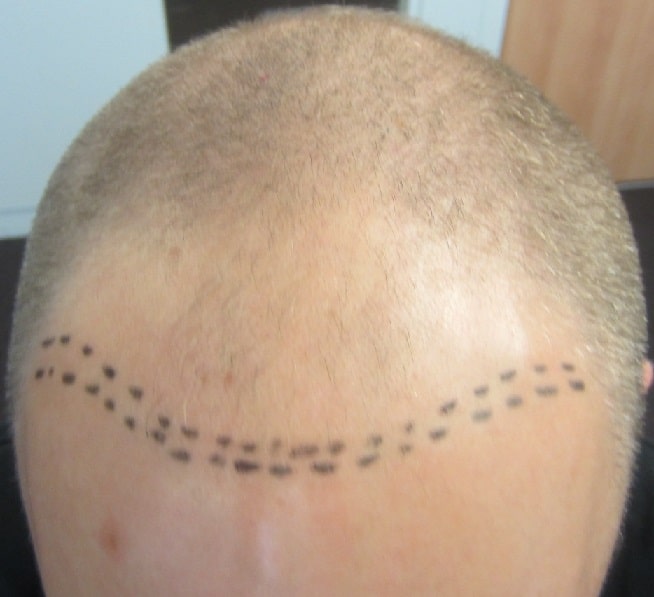 Using the 5500 hairs, we rebuilt the frontal zone and created a new hairline following our patient's needs. Here is the result right after the transplantation.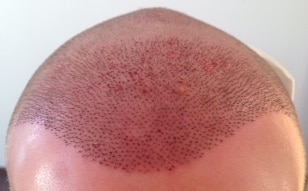 During the healing period, you will see crusts forming on the head that have to be washed off until the end of the 2nd week after the implantation. This picture was made for the first check-up (1 week after the surgery), thus you can see these crusts mentioned before.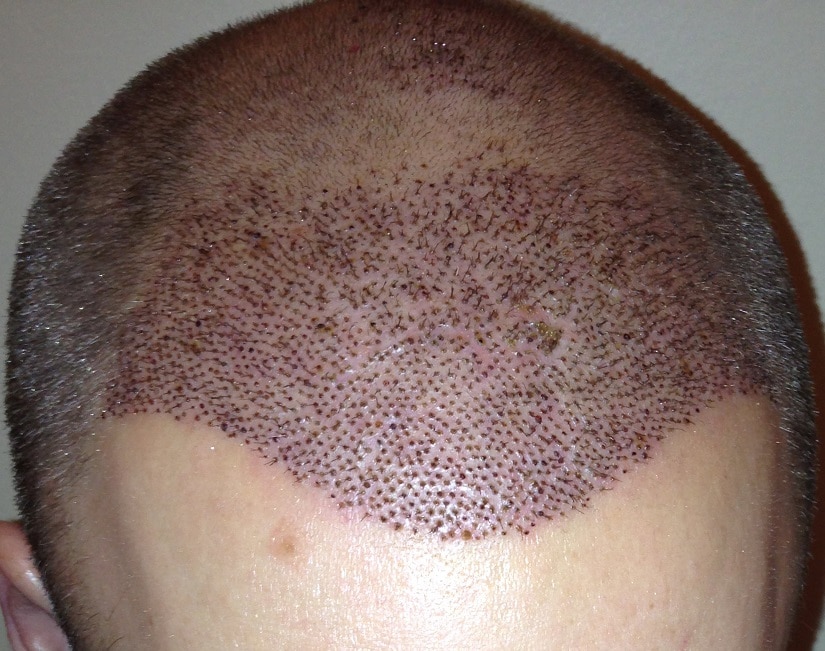 To show us the evolution of the result, Sylvain sent us a picture made 10 days after the treatment. All pictures our patients send us are controlled by a doctor: she evaluates the healing process, the condition of the hair and scalp, thus if there is any problem we can react as soon as possible.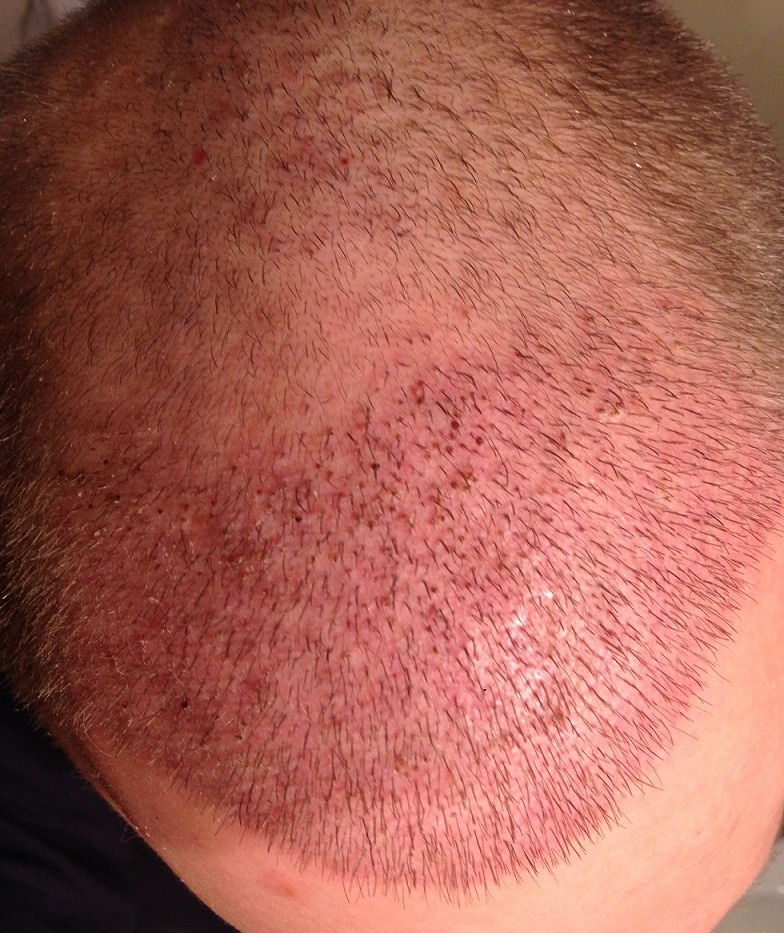 3 weeks passed and the crusts were removed. The implanted hairs started to grow back, but they will fall out in the following weeks, and the final regrowth will start after the 4th month.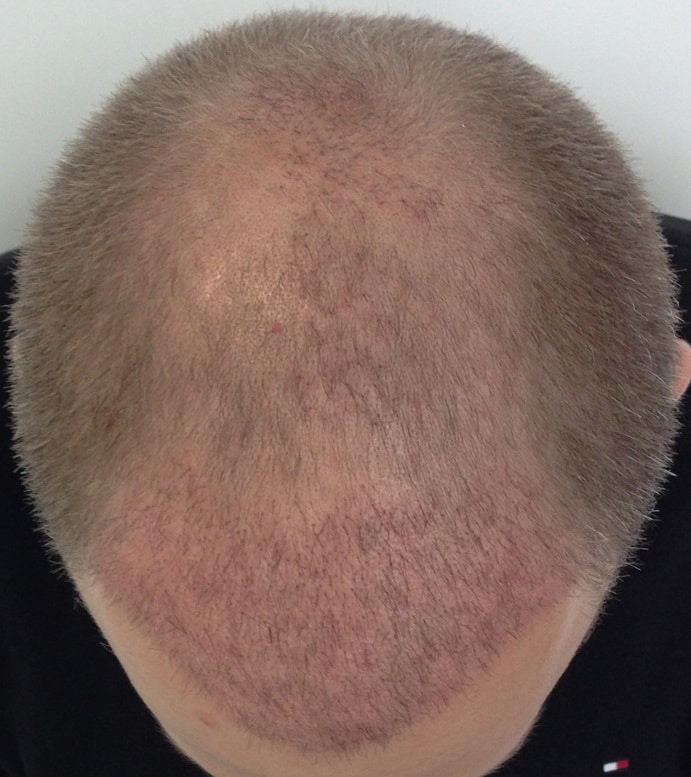 Talking about the final result, you can expect that 12-15 months after the surgery, but the evolution is already clear on the 6-month picture Sylvain sent! Compare the before and after photos!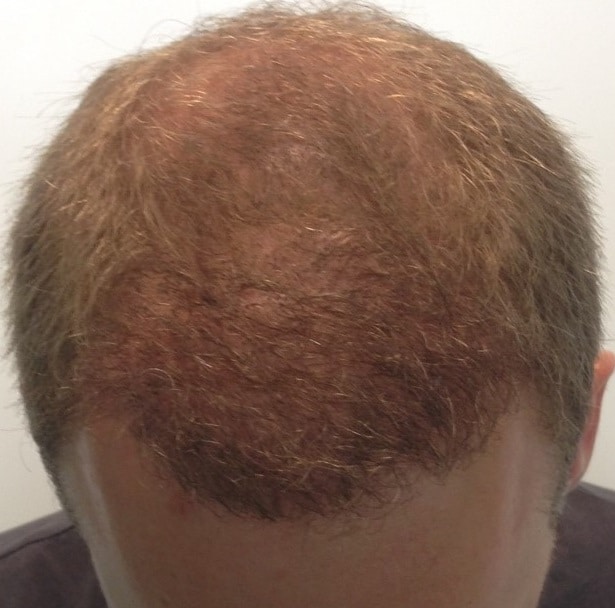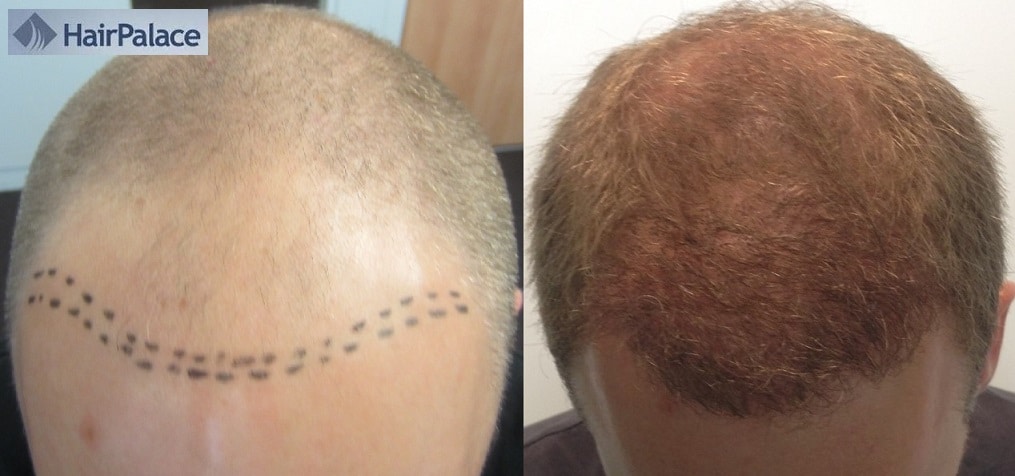 Do not hesitate, complete the form below and let our colleagues help you solve your hair loss problem as soon as possible!
 loading…