Stephane – 2800 hairs
Our patient, Stephane needed hairs on 2 areas of his head: on the frontal zone and on the vertex. He decided to do the surgery having 2 interventions. First he wanted to cover the frontal area, then, if he likes the result, he would come back and do the vertex. Let's see a picture of his hairline and frontal zone made before the hair transplant in Hungary.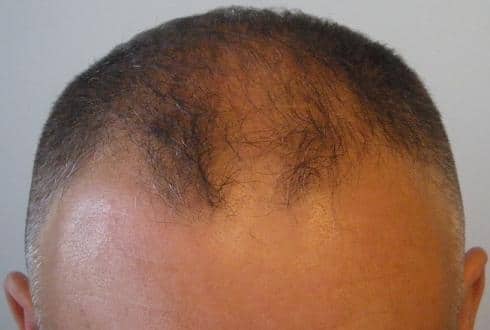 We did the 1-day intervention, and covered and densified the bald zones. Here is a photo taken right after the intervention. Every little red point means an implanted graft.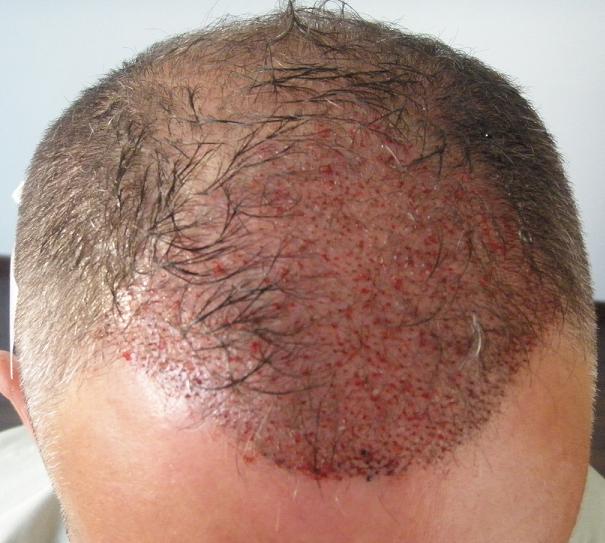 The small red dots disappeared until the first-week check-up, and Stephane  did a good job by making all the crusts disappear. With the FUE Safe System method, the healing period is way much shorter.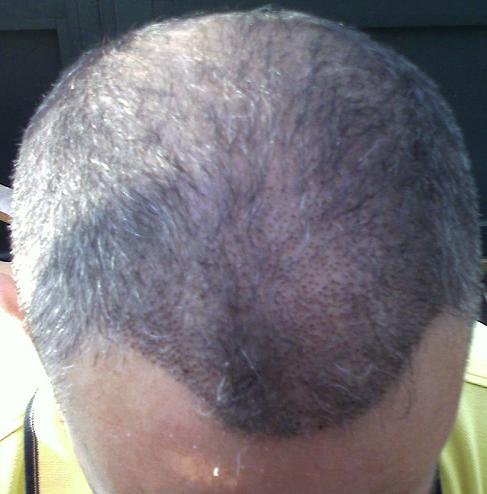 The small red dots disappear as the days go by, and the implanted hairs start to grow. These hairs will fall out until the 3rd month following the intervention, thus the changes will be visible only after the 4th month. This phenomenon is totally normal, and called Shock Loss.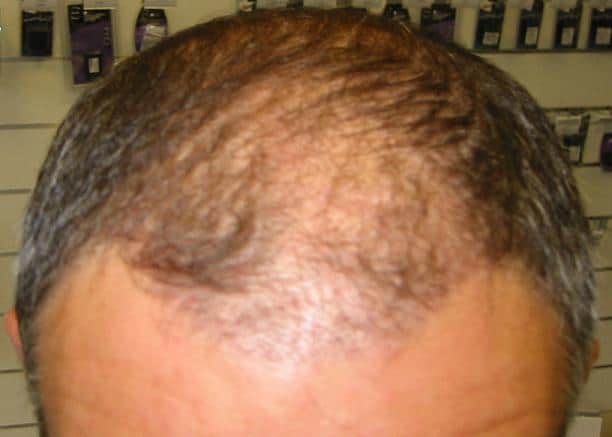 3 weeks after the procedure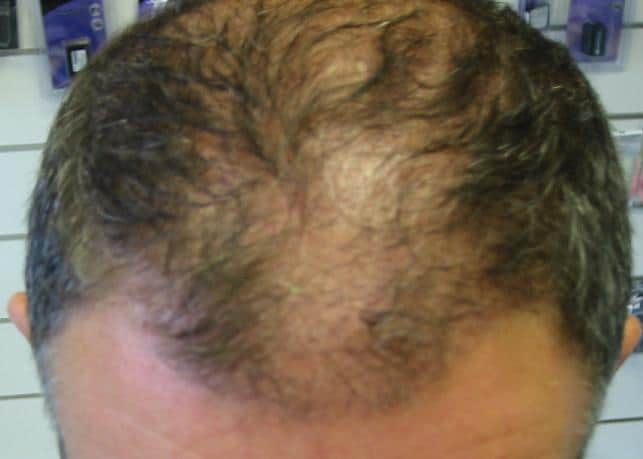 3 months after the intervention
The difference is clearly visible, just take a look at the following picture made for the 6-month check-up. Our patient is satisfied and he plans a second procedure to cover the remaining bald spots on his head.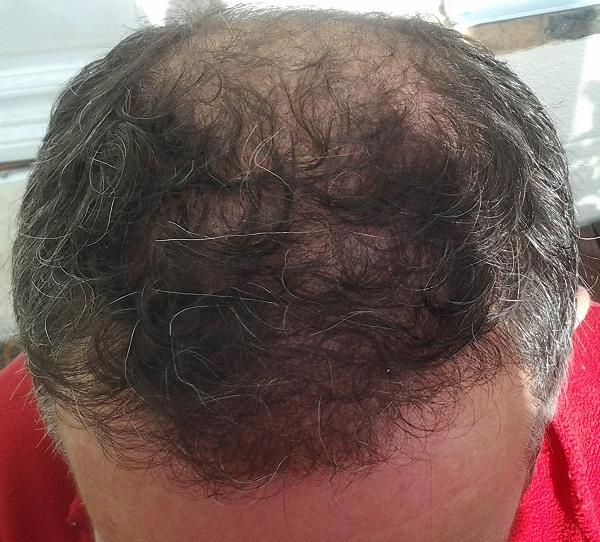 Here is a before-after photo to better see the difference!