After the intervention, our patient did not allow us to use his pictures, but he shared his opinion with pleasure. Click on the following image to see his satisfaction questionnaire !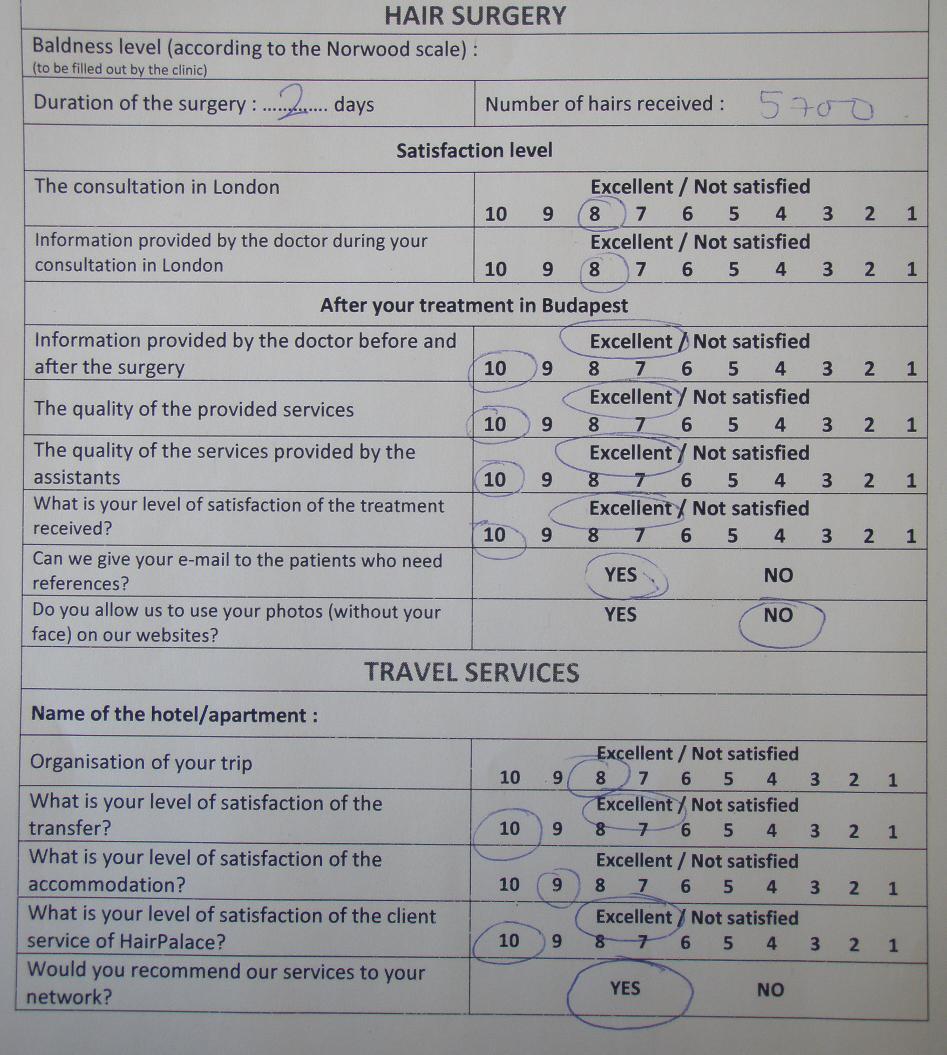 He also wrote us a little feedback about the clinic's services:
"Hairpalace offered excellent service. I will recommend to all my friends & peers."

Do not hesitate, complete the form below and let our colleagues help you solve your hair loss problem as soon as possible!
 loading…