Richard's transformation with 5700 hairs

In the video above Richard explains why he decided to undergo a hair transplant surgery and tells about his experience with HairPalace clinic.
In this post, we will guide you through the main stages of his treatment, so you can get the whole picture!
Richard first contacted our clinic in February 2017 and opted for a personal assessment.
During his appointment at our London consultation on the 15th of February, our doctor examined his hair and scalp thoroughly.
In his case, all three zones have thinned out over the years. In order to achieve good density and a visible change, our doctors recommended him to build out the frontal zone in the first surgery.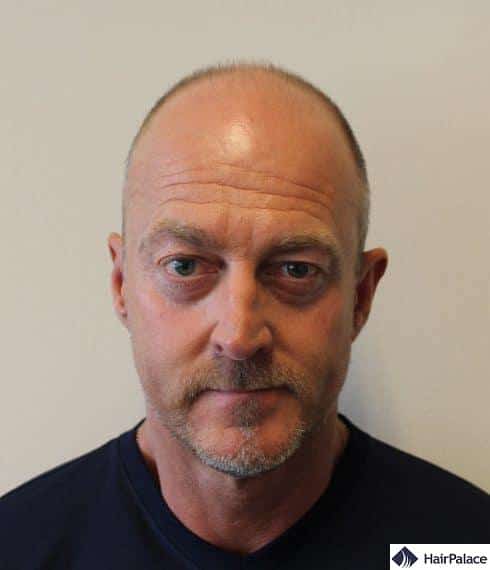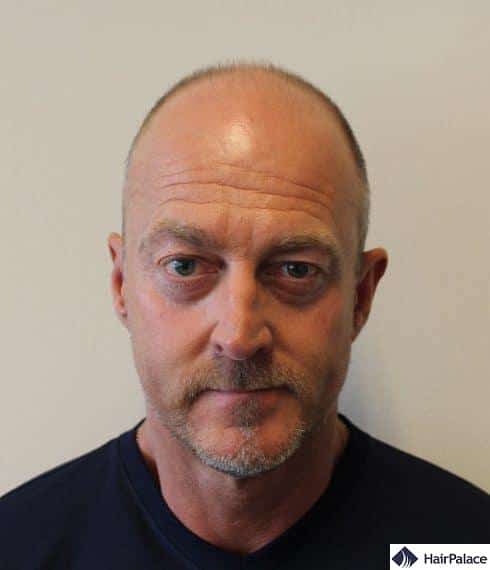 We carried out his hair transplant surgery with the FUE2 SafeSystem method on the 27-28th of April 2017.
His donor area allowed the transplantation of 5700 hairs.
Before they start the extraction – and later, the implantation – the doctors administer Lidocaine injections to numb the scalp.
Richard's biggest fear about the surgery was whether or not these injections will be painful.
As he also notes in the video, the first few pricks are unpleasant, but after the local anaesthesia kicks in the treatment is comfortable.
Take a look at the implanted area right after the surgery: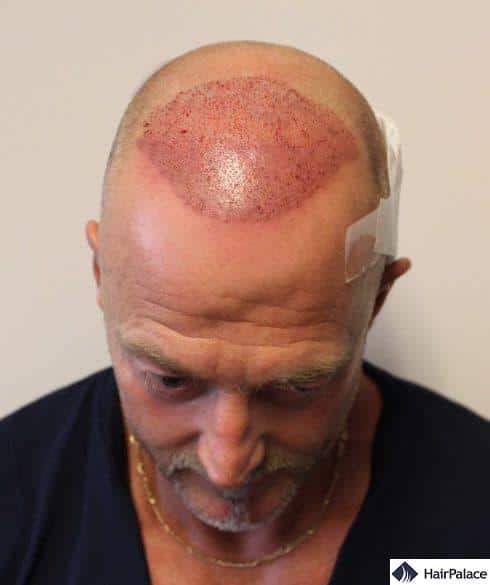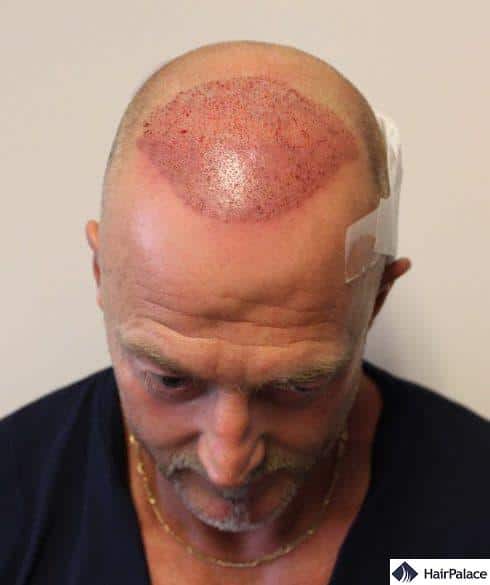 After the FUE2 procedure, the healing takes 5-7 days.
In this period the tiny wounds close up and the redness reduces: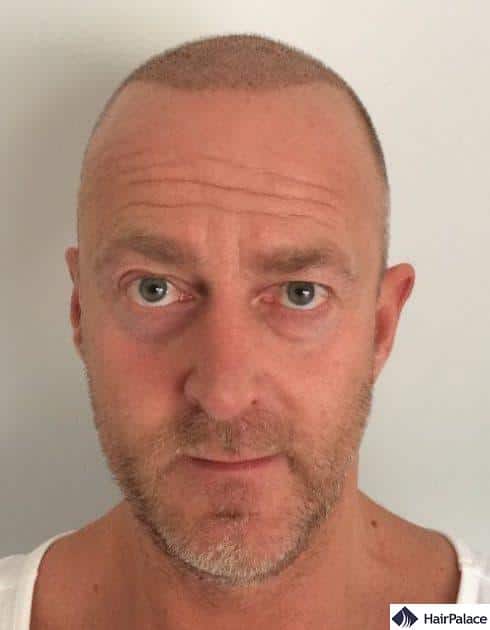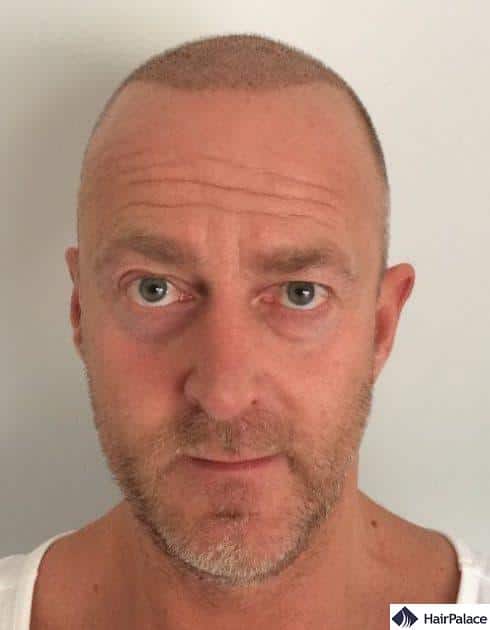 Nonetheless, the implanted hairs are still sensitive. For this reason, patients must avoid, for example, physical exertion and extreme weather conditions for 3 weeks after the surgery.
From the 4th post-op week the transplanted hairs fall out gradually and the hair roots enter a resting phase.
As a result, 3 months after the surgery the implanted area looks about the same as it did before the surgery: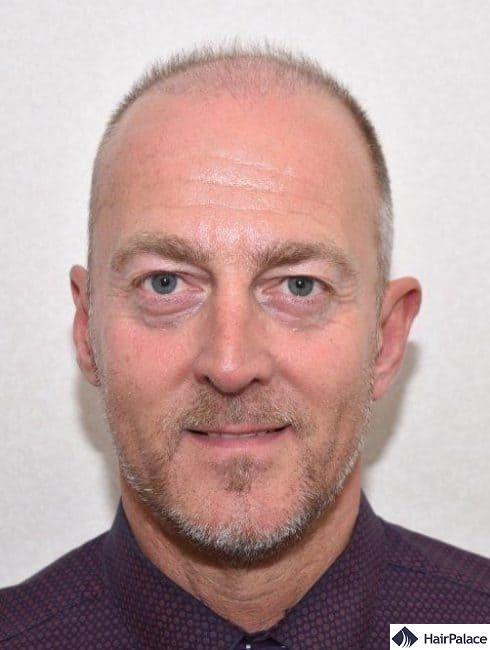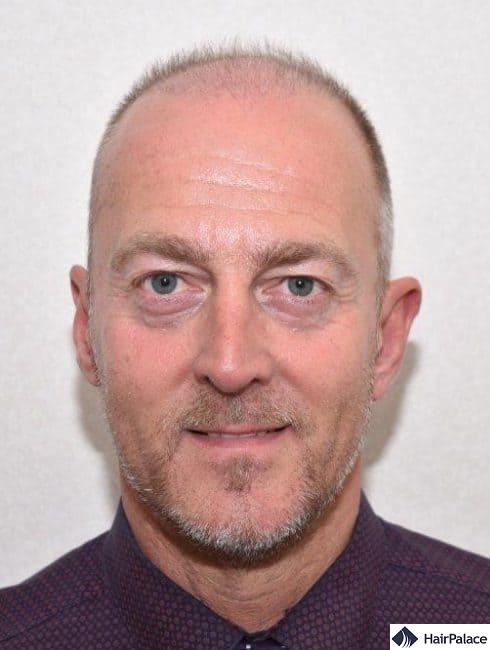 Following the resting phase, the implanted roots will start to grow new hairs. The visible change on the implanted area starts gradually from the 4th post-op month.
6 months after the surgery around 50% of the transplanted hairs is visible: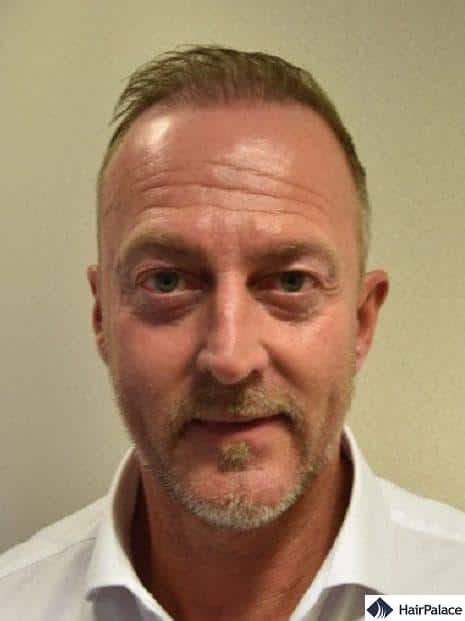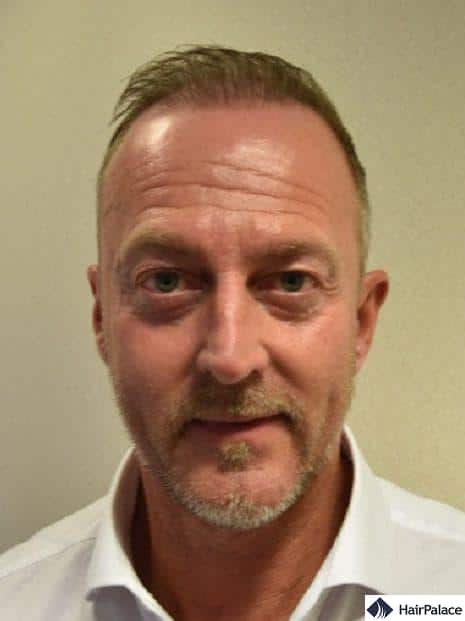 The hair transplant procedure can be repeated multiple times –depending on the quality of the donor area of course.
In general, patients must wait 1 year in between two procedures so the donor area can heal properly, and the previously implanted hairs have to grow out.
However, in Richard's case, the surgery could be repeated a bit earlier, in 10 months, and we could continue the implantation with the next section towards the back.
In this picture you may see his result 10 months after the surgery: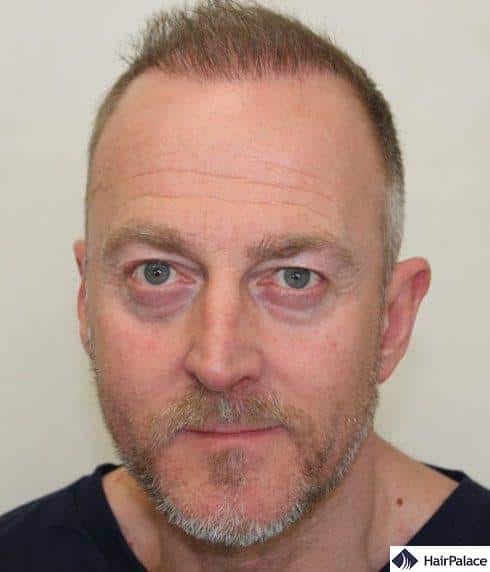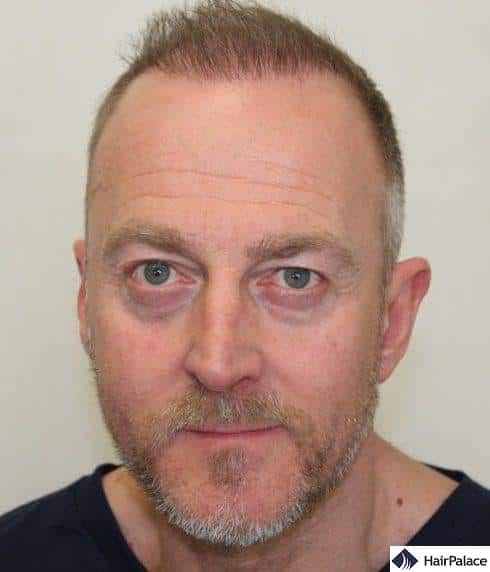 Take the next step to restore your hair!
You do not have a treatment plan yet?