This photo shows Rémy's head before he decided to go under a hair transplant surgery at our clinic.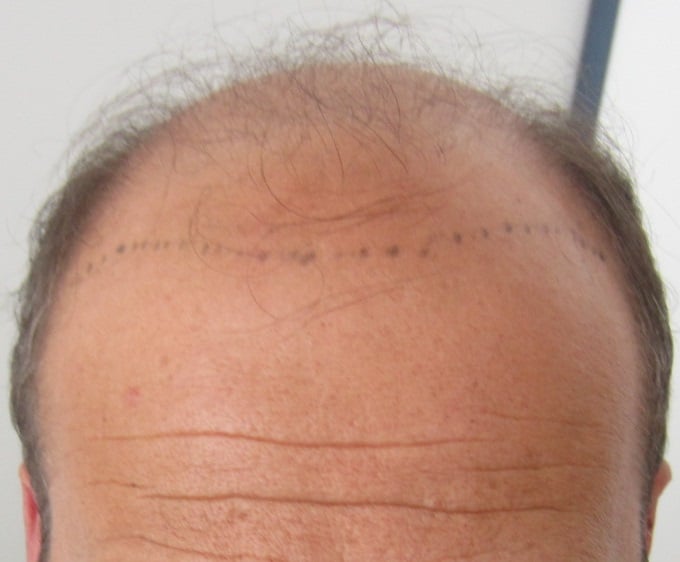 We had 6000 hairs to implant and a hairline to recreate. Our doctor implanted this number of hairs during a 2-day session. You can see the result below.
This picture was made right after the intervention. Rémy said that he did not feel any pain during the surgery, and was happy with the man looking back from the mirror.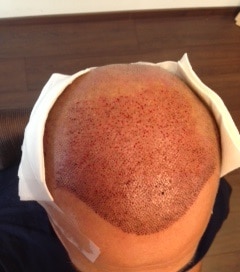 As the first 3 weeks passed, his scalp healed and the growing hairs are already visible. These hairs fall as a consequence of the transplantation, but their roots start to product new hairs after the 3rd-4th month following the intervention.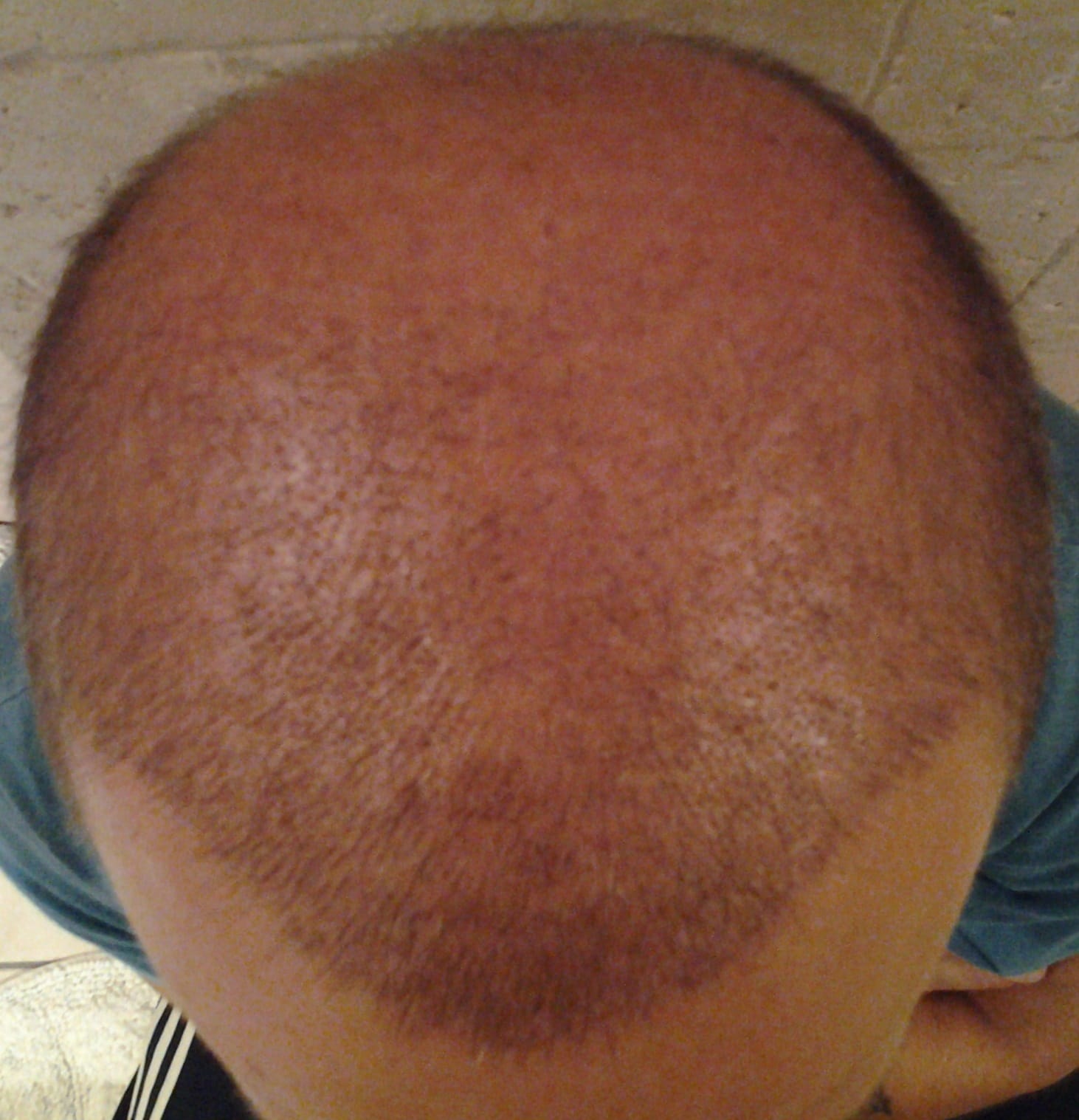 3-week result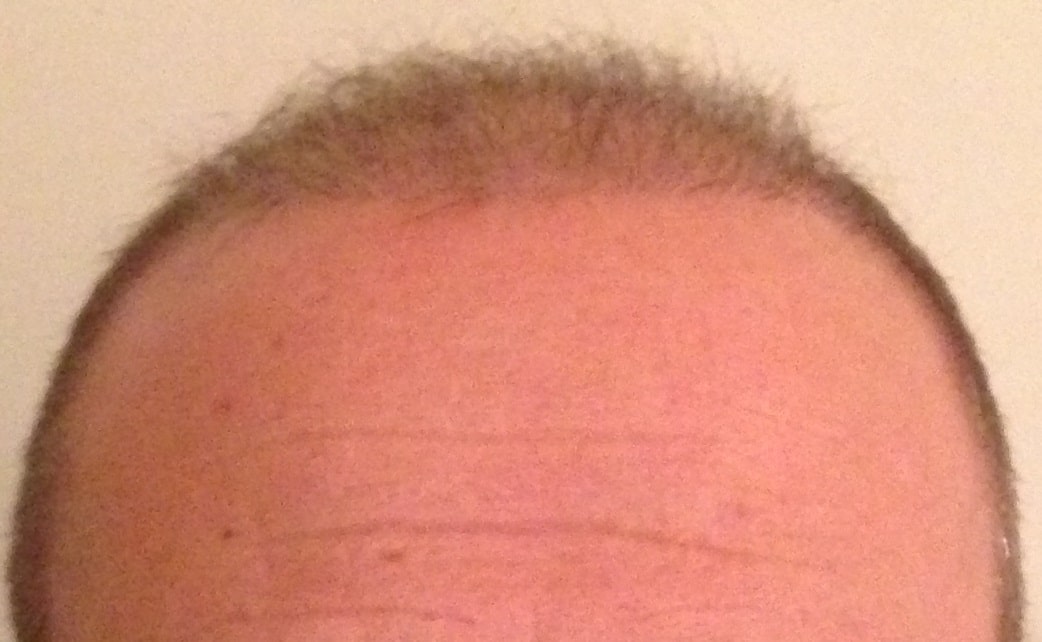 3-month result
We were excited to see what change will the 6-month pictures bring. As the final result will be achieved 12-15 months after the hair transplant, this is not the full density, but the result already speaks to itself.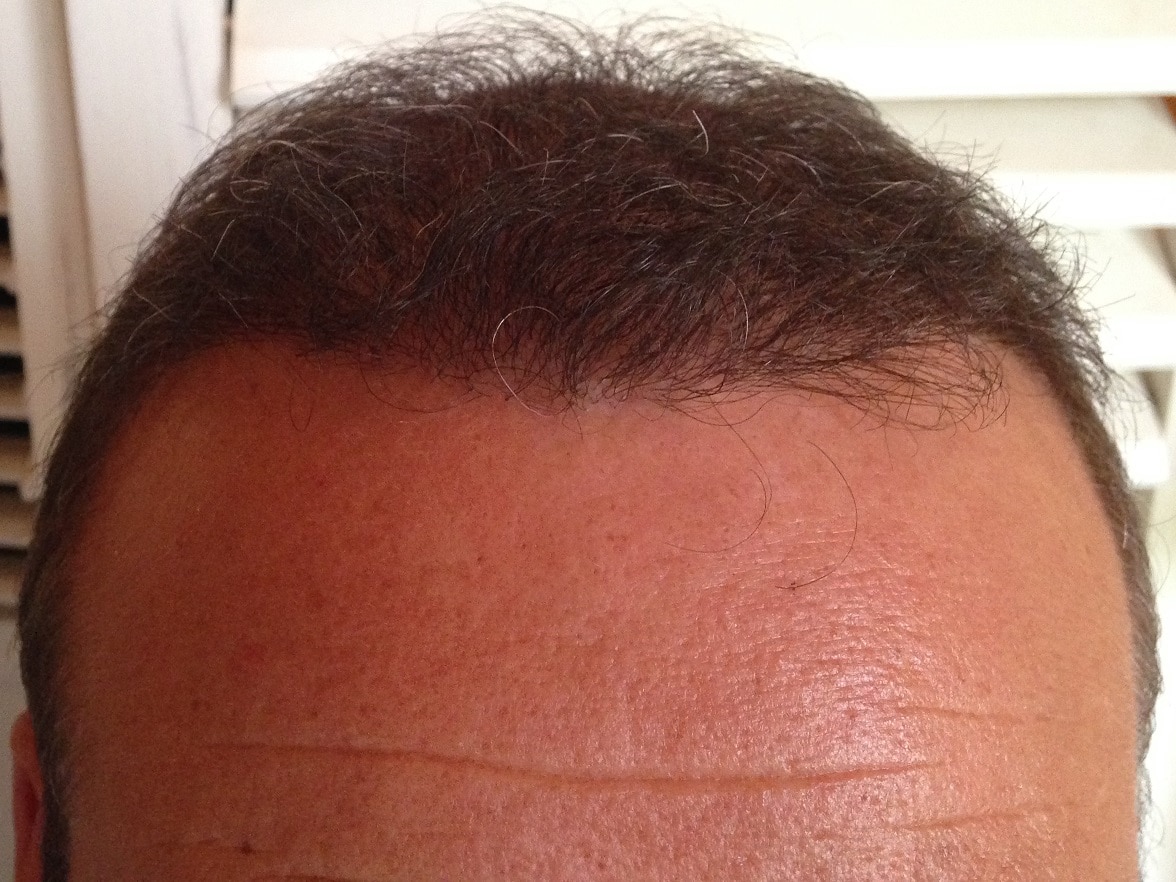 Do not hesitate, complete the form below and let our colleagues help you solve your hair loss problem as soon as possible!
 loading…