6 Essential Questions to Ask Your Hair Transplant Surgeon Before Treatment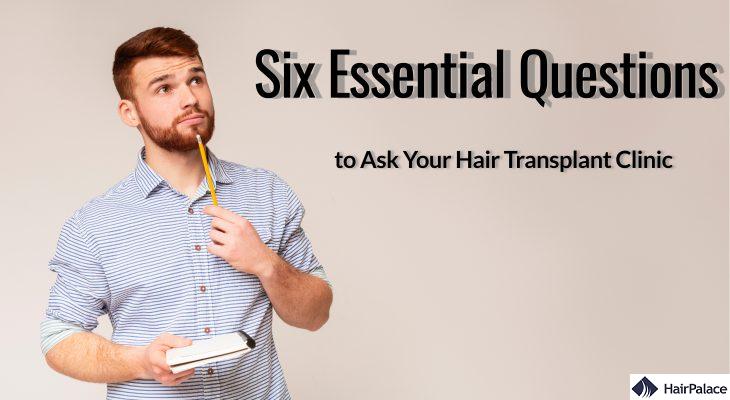 "Hair is a beautiful form of self-expression."

— Carolyn Aronson, founder of It's a 10 Haircare
Struggling with hair loss?
You're not alone. More than seven million men in the UK have the same problem, the most common cause of which is male pattern baldness (MPB).
But you don't need to just give up and accept your hair loss. There is a solution.
Hair transplant surgery offers men the chance to enjoy natural, authentic results that stand the test of time. Yet nobody should rush into this procedure. It's crucial to research your options and choose the right hair transplant clinic before agreeing to treatment.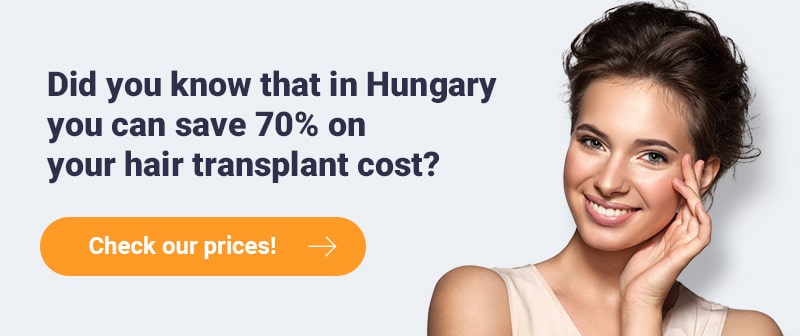 How do you do that? By asking these six key questions.
Question 1: Is my doctor qualified to perform my hair transplant?
Trust is paramount in any good doctor-patient relationship. And that's no different with a cosmetic treatment.
You must feel confident in your surgeon's ability to perform your hair transplant safely and competently. This procedure should transform your hair and leave you satisfied once the growth cycle is complete.
Don't be afraid to ask for information on the doctor responsible for performing your hair transplant. Any reputable clinic will be happy to answer questions about surgeons' qualifications and experience. They understand this is vital for patients' peace of mind and can maximise their appeal in a competitive industry.
But don't stop there. Dig a little deeper for your own reassurance. Look into;
● Your chosen hair clinic's reputation with previous patients (reviews, testimonials)
● Before and after photos showcasing the clinic's work
● The amount of experience the clinic and its team has
● How much information the clinic provides about its staff and services
A few minutes of exploration can help you make the right decision.
Question 2: What technology/tools will be used for your hair transplant?
Credible hair transplant clinics will be happy to inform you of their tools and facilities. In-depth details and images should be displayed on the website, too.
The best hair transplant clinics use cutting-edge tools and facilities to deliver results of the highest standard. Be wary of any clinic which appears dependent on outmoded technology and techniques — results will suffer.
Today's most effective hair transplant method is the FUE2 SafeSystem. FUE (Follicular Unit Extraction) involves removing healthy hair follicles from donor areas on the scalp and implanting them into zones affected by thinning/baldness. Patients remain awake during the treatment and can watch a movie, read a book or listen to music comfortably throughout.
Question 3: Am I a suitable candidate for hair transplant surgery?
Hair transplants are, sadly, not right for every man affected by hair loss.
Anyone considering hair restoration must have healthy donor areas on their scalp. Without these, surgeons have nowhere to harvest follicular units from effectively. That rules out men affected by full hair loss.
Another limitation is ongoing male pattern baldness. Ideal candidates' hair loss is complete, so doctors can transplant strong follicles from healthy areas to weak ones without implanted hairs being destroyed by further thinning.
Men who insist on undergoing a hair transplant without letting their male pattern baldness run its course may end up paying for two (or more) procedures in the future.
Question 4: Will language be an obstacle at the hair transplant clinic?
Never underestimate how important good communication is during your journey to fuller, healthier hair.
Choosing to undergo treatment at a reputable, ethical hair transplant clinic outside the UK is perfectly safe. But you must make sure their staff speak English to a high standard.
Why? Because you want to feel in good hands. Because you want to know what the doctor is doing at each step of the procedure. And because you want your questions answered with clarity.
All of this is far harder to find in clinics where staff speak little to no English.
Information on language should be provided on the clinic's website. Be wary of companies which appear unable to articulate themselves in understandable English across their website, social media and text-based communication.
Question 5: How much will my hair transplant cost?
One of the most common reasons English men choose hair transplant clinics outside the UK is to avoid the high rates most British companies demand.
These prices may be intimidating enough to put you off seeking a hair transplant altogether. But it doesn't have to be so expensive — visiting a quality clinic based outside of Great Britain can save you up to 50 percent against average UK prices.
Hair transplant costs vary based on the number of hairs involved. Packages cover 2000 to 6000 hairs, ranging from £1690 to £3890 respectively. That's a massive saving when the average price of transplanting 6000 hairs using the FUE2 SafeSystem is as high as £8400.
A reputable, professional team is always happy to offer a free quote and discuss rates with full transparency.
Question 6: Will I need another hair transplant in the future?
For most men, the answer is a resounding 'no'.
As we mentioned earlier, candidates who undergo hair transplant surgery while their male pattern baldness is still in effect may require further treatments. It's best to wait until the hair loss ends, provided healthy hairs remain on the back and sides.
But men unaffected by male pattern baldness can rest assured they're highly unlikely to require repeat transplants. This is because HairPalace's FUE2 SafeSystem procedures are accompanied by a written guarantee: if less than 80 percent of your implanted hairs grow back, our experts will re-implant those missing hairs for free.
We'll give you comprehensive guidance on the right post-operative steps to follow after your procedure and monitor your healing process for the first year. 24/7 customer service is available for extra peace of mind, too.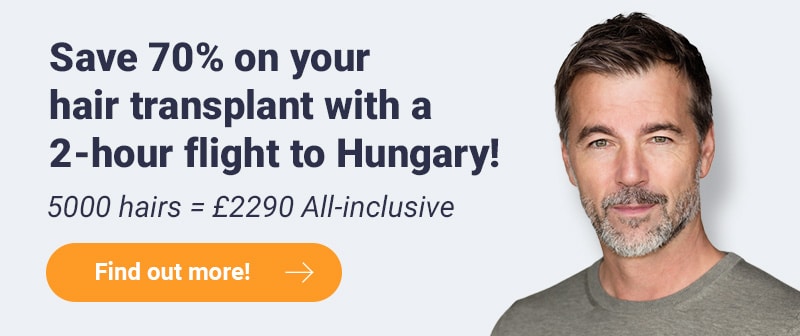 Any man considering hair transplant surgery must ask these questions to ensure the best experience and effective results. Hair restoration treatment is a big step and can make a positive impact on your appearance for years to come.
HairPalace's Hungary-based experts speak fluent English, hold all required credentials and have helped many men enjoy full, natural hair growth.
So, why wait?