Mark registered on our website, and our coordinator contacted him in the following 24 hours to discuss the zone Mark wanted to treat. He also booked in for a free appointment to a consultation in London. During the meeting, our specialist evaluated the donor area and the balding zones. In the picture made there you can clearly see the area where Mark wanted to implant hairs: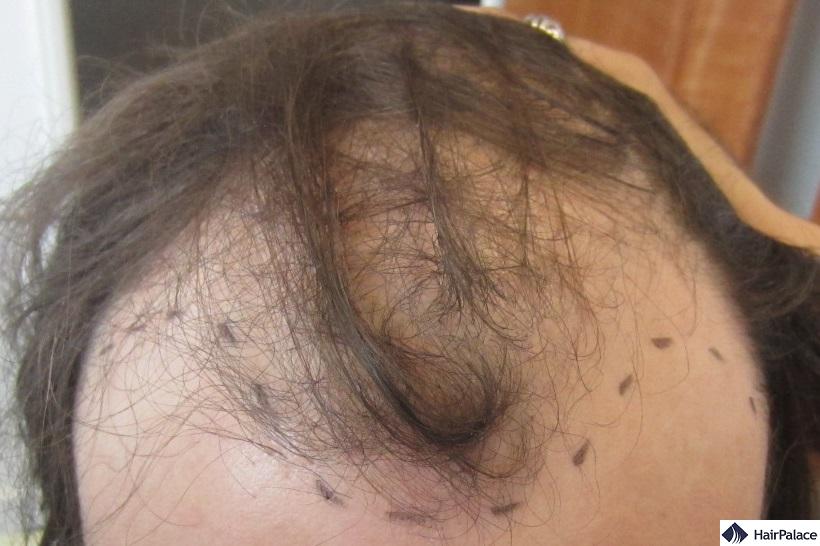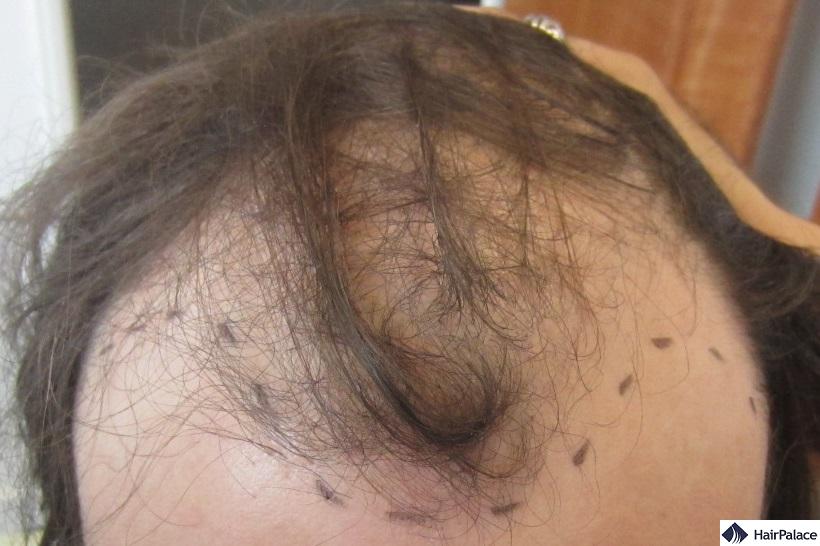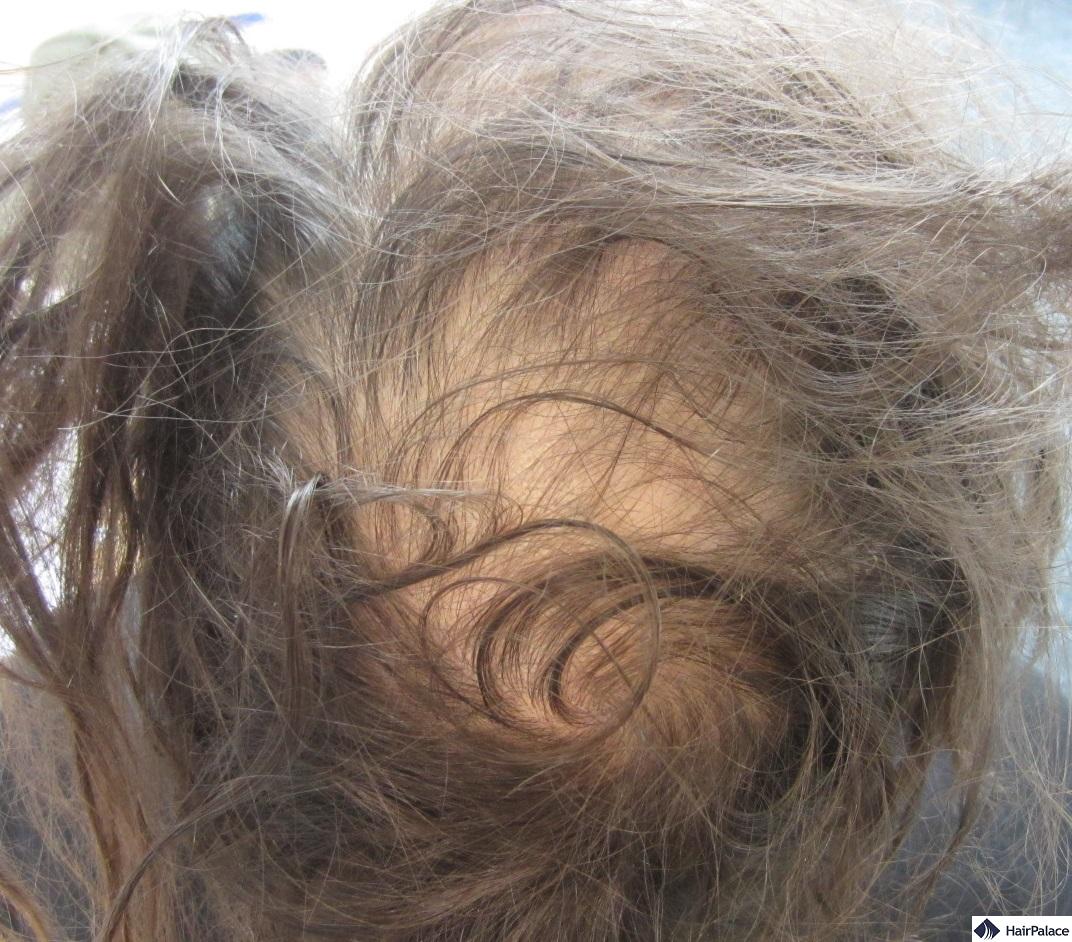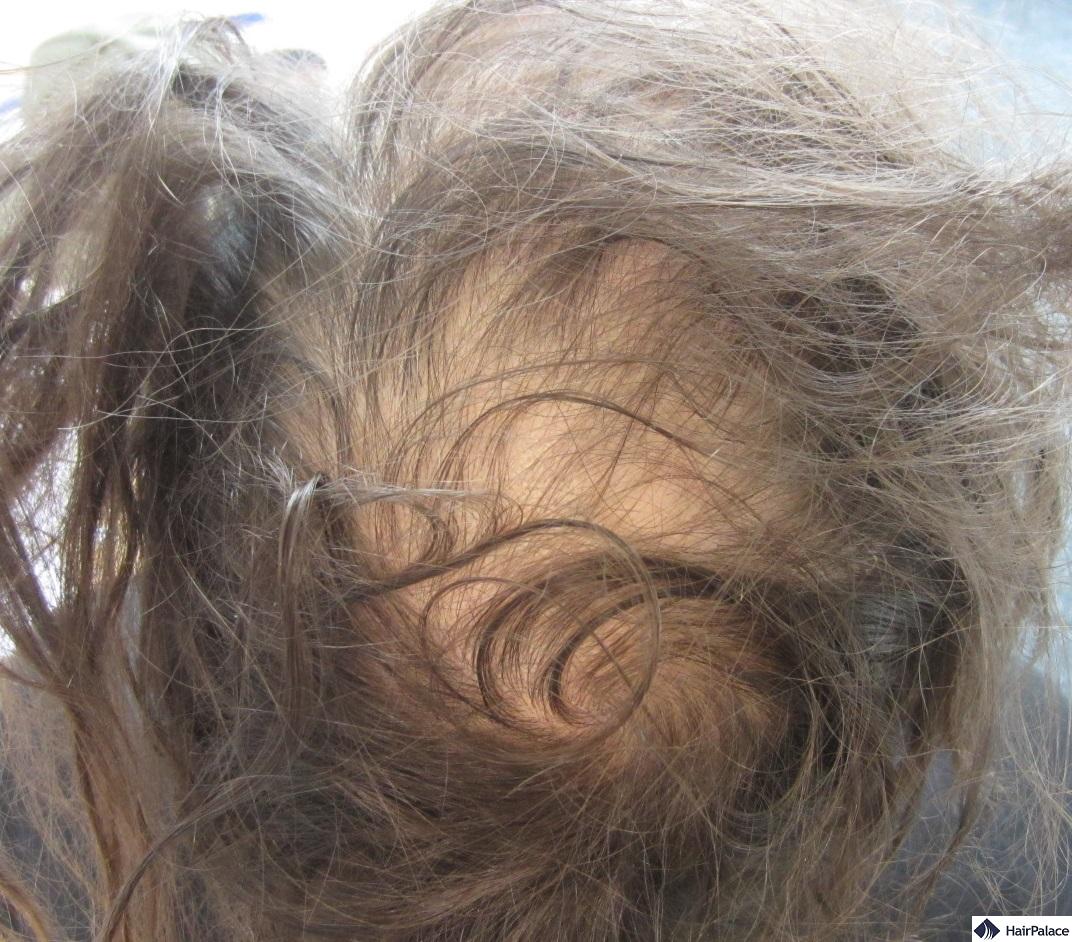 He received his treatment plans via email in 48 hours. Following further discussions about our method and process, he booked the date of his treatment. On the day before the surgery, he was welcomed at the airport by our driver, who took him to his accommodation. The next day he arrived to the clinic. During the 2-day surgery, our surgeon implanted 6000 hairs, that can be seen on this photo taken right after the intervention: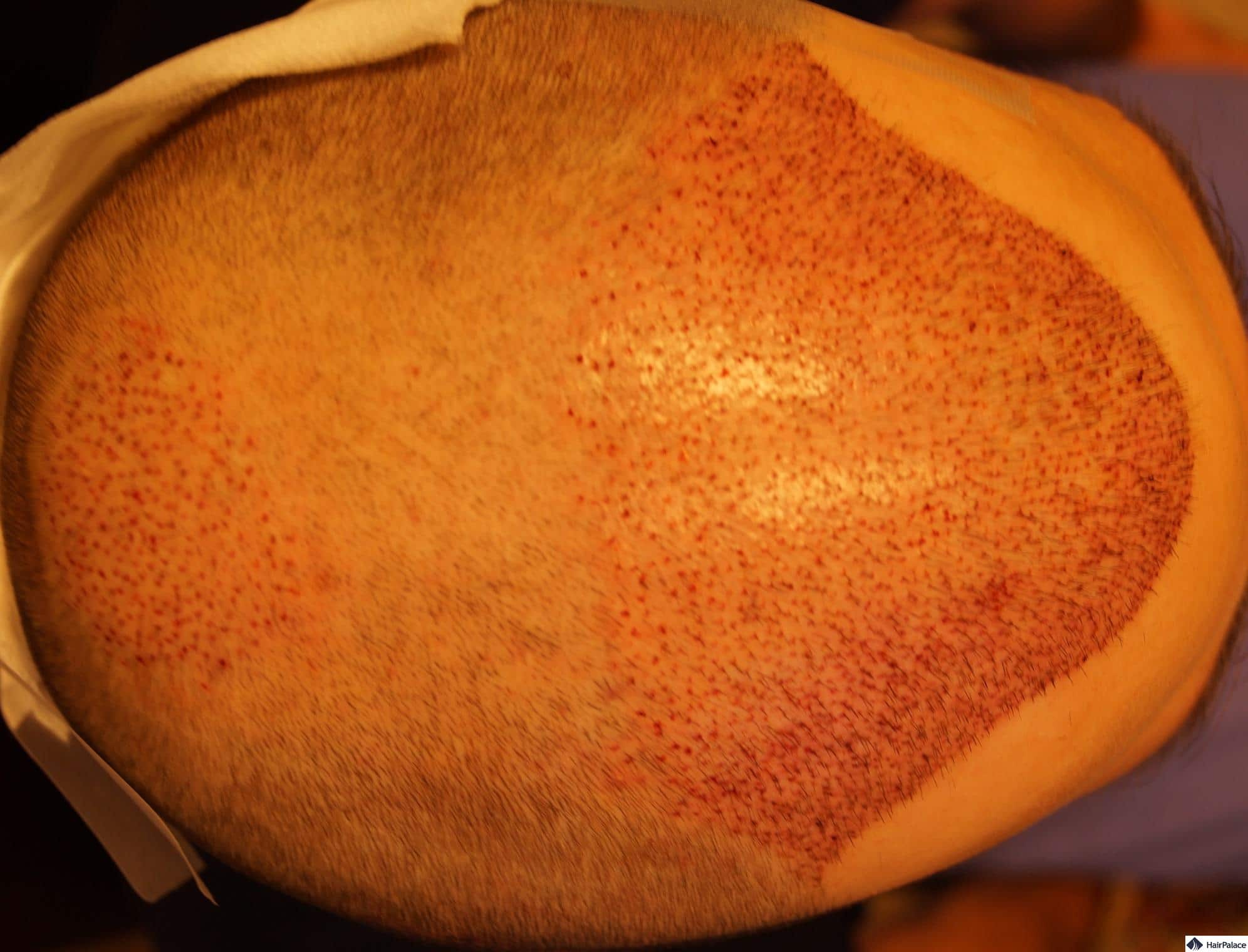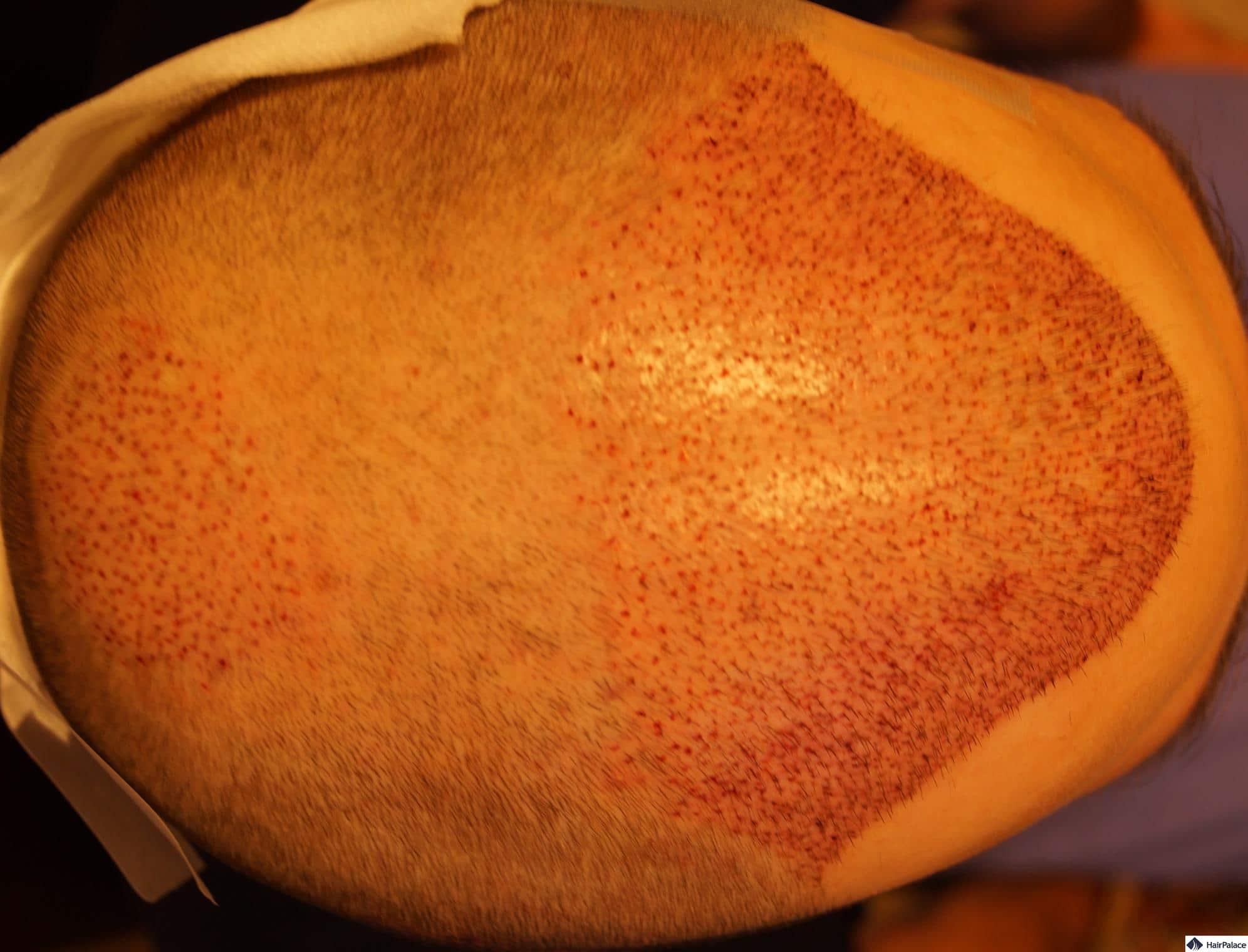 Mark returned to the UK, and sent his first check-up photo 1 week following the surgery: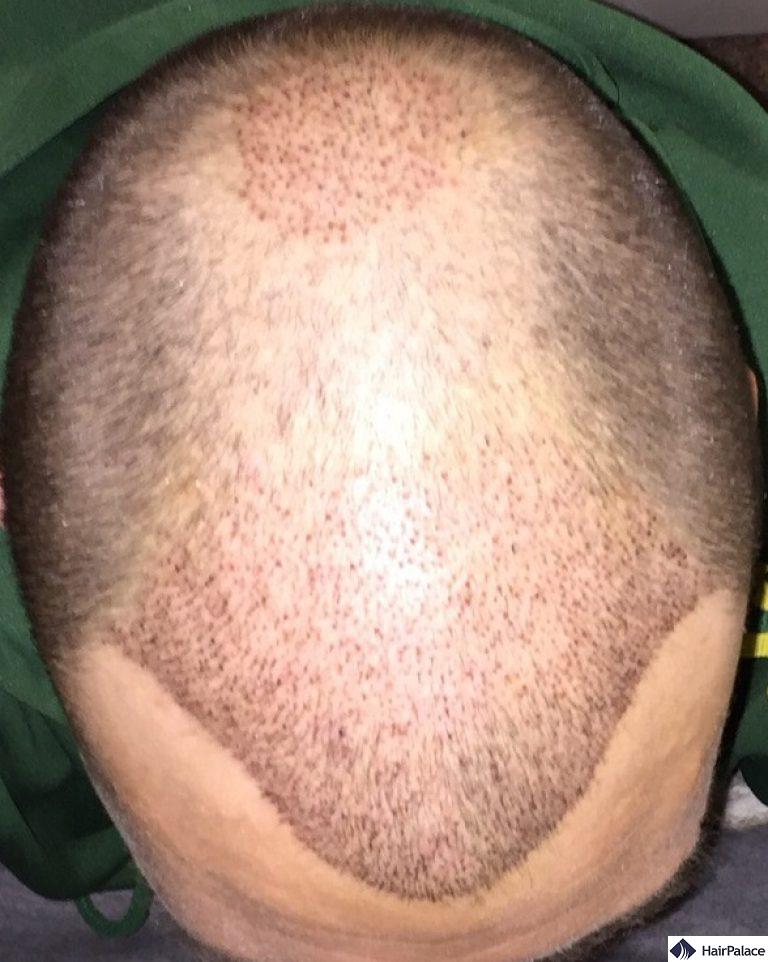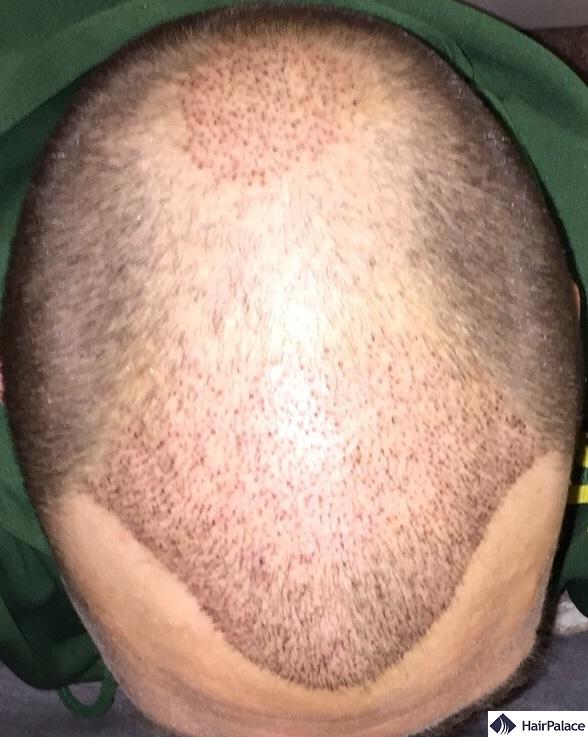 As always, our specialist verified the 3-week check-up photo too, and she got back to Mark confirming that all went well, and everything looked fine: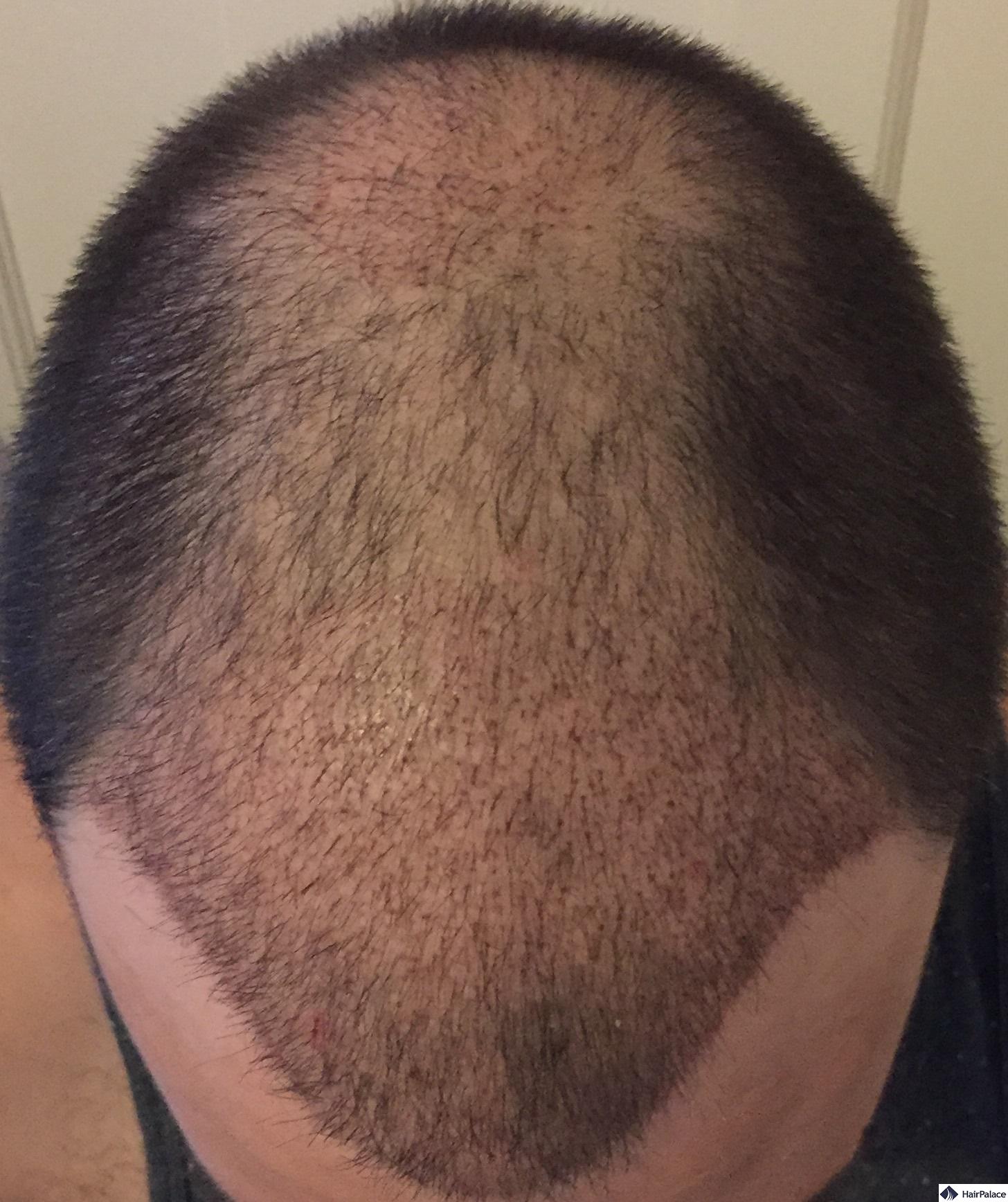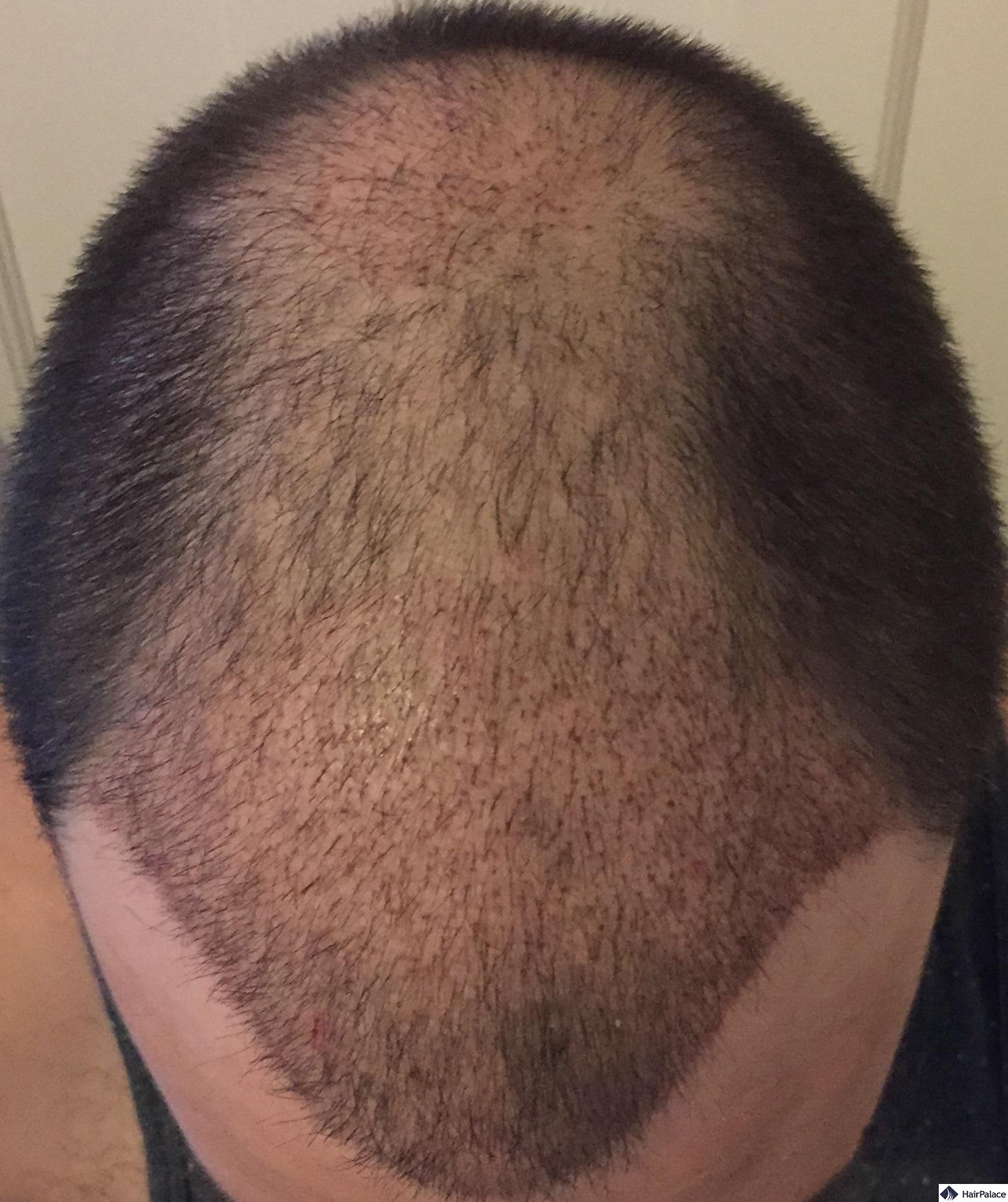 The implanted hair falls out until the 3rd post-op month, but you do not have to worry, as it starts to grow back quickly, and you will see incredible changes!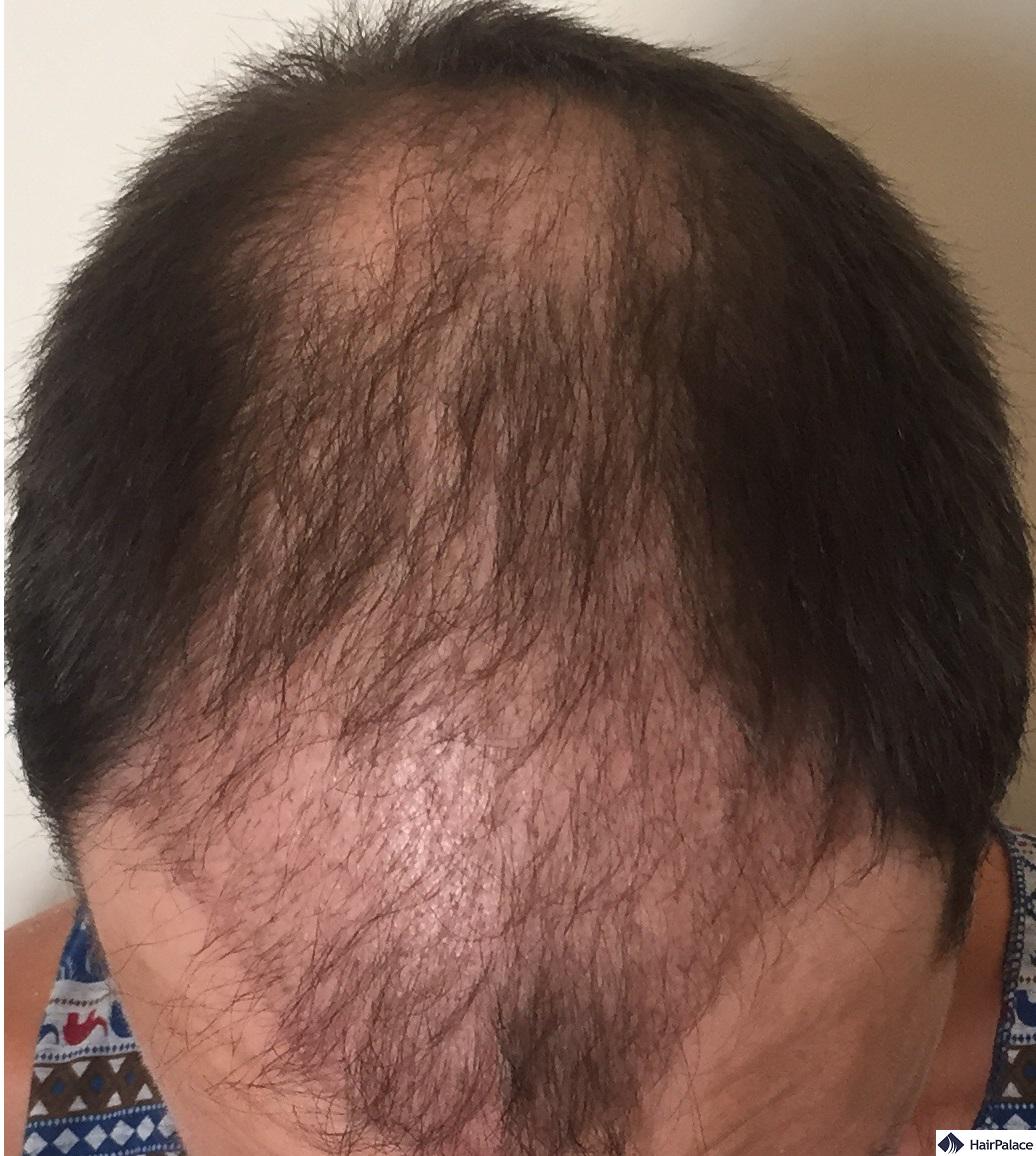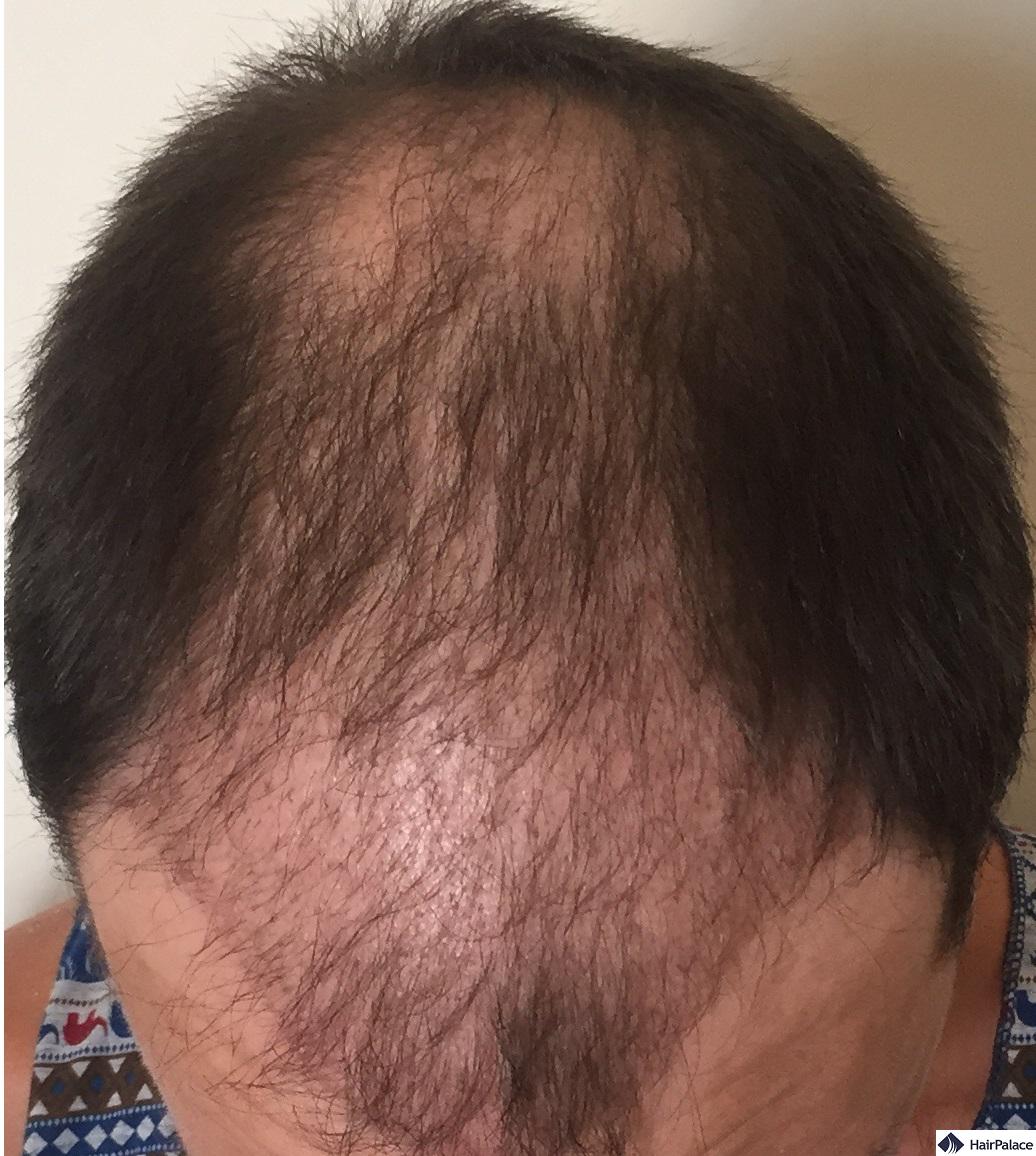 When the 6th post-op month arrives, the implanted hairs get more and more dense, and you can barely see the balding area: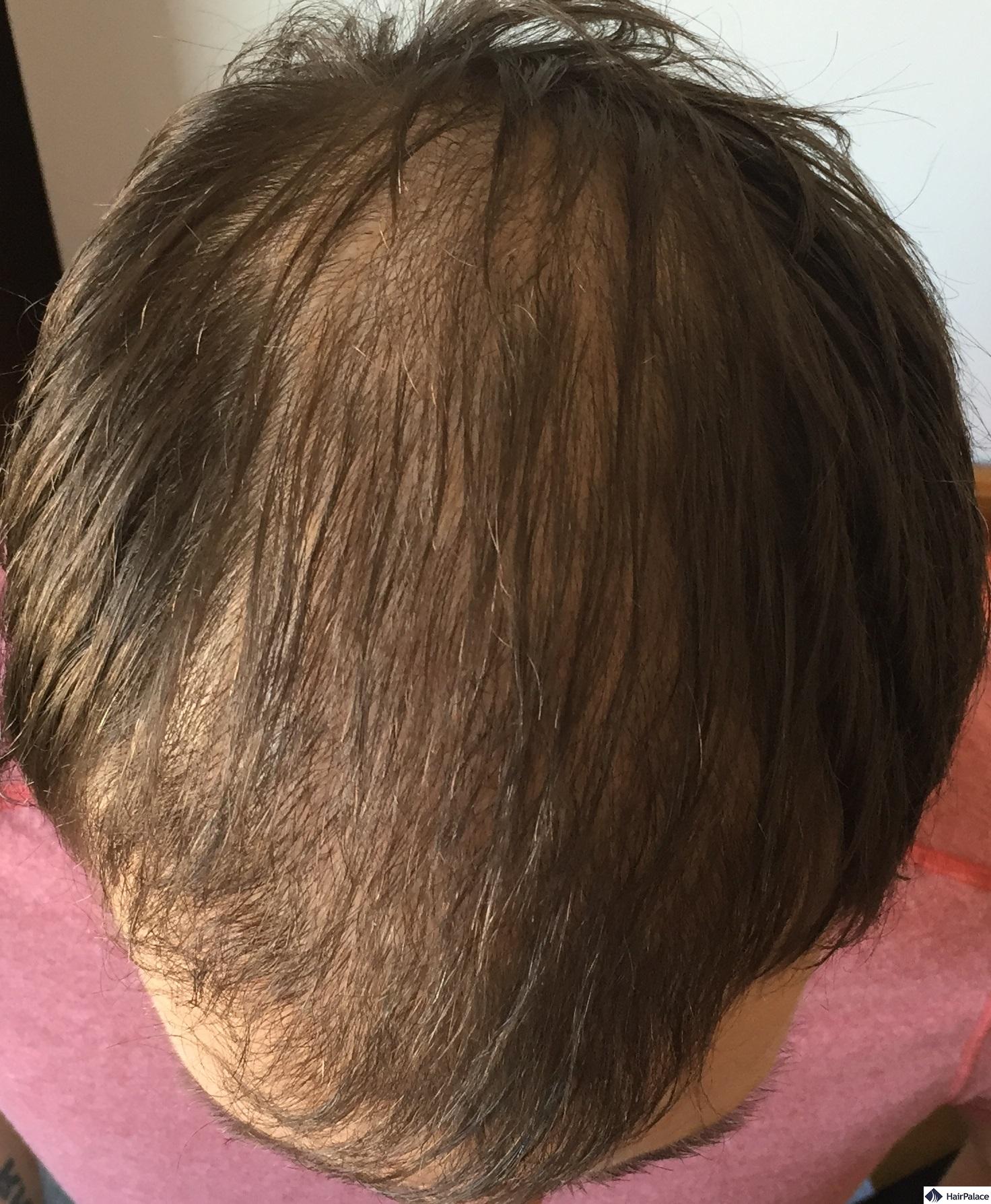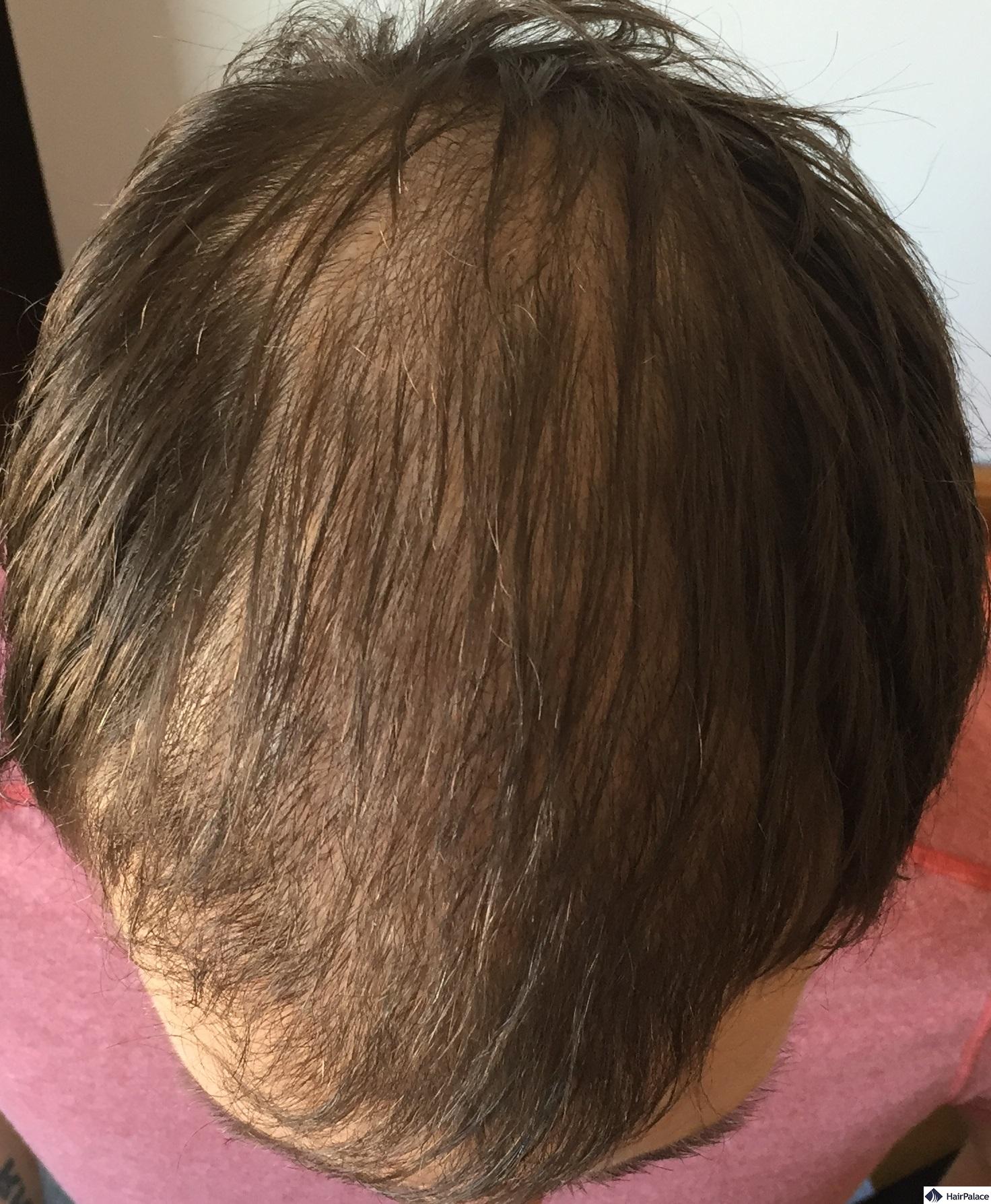 You have to wait 1 year to the implanted hairs to grow back. The difference is huge between the before and after photos: