Laurent – 4200 hairs
Why is a personal consultation worth to participate before a hair transplant surgery? For example, you can see the new hairline we can achieve! Laurent wanted to create this hairline and cover the following areas, as he said at the meeting.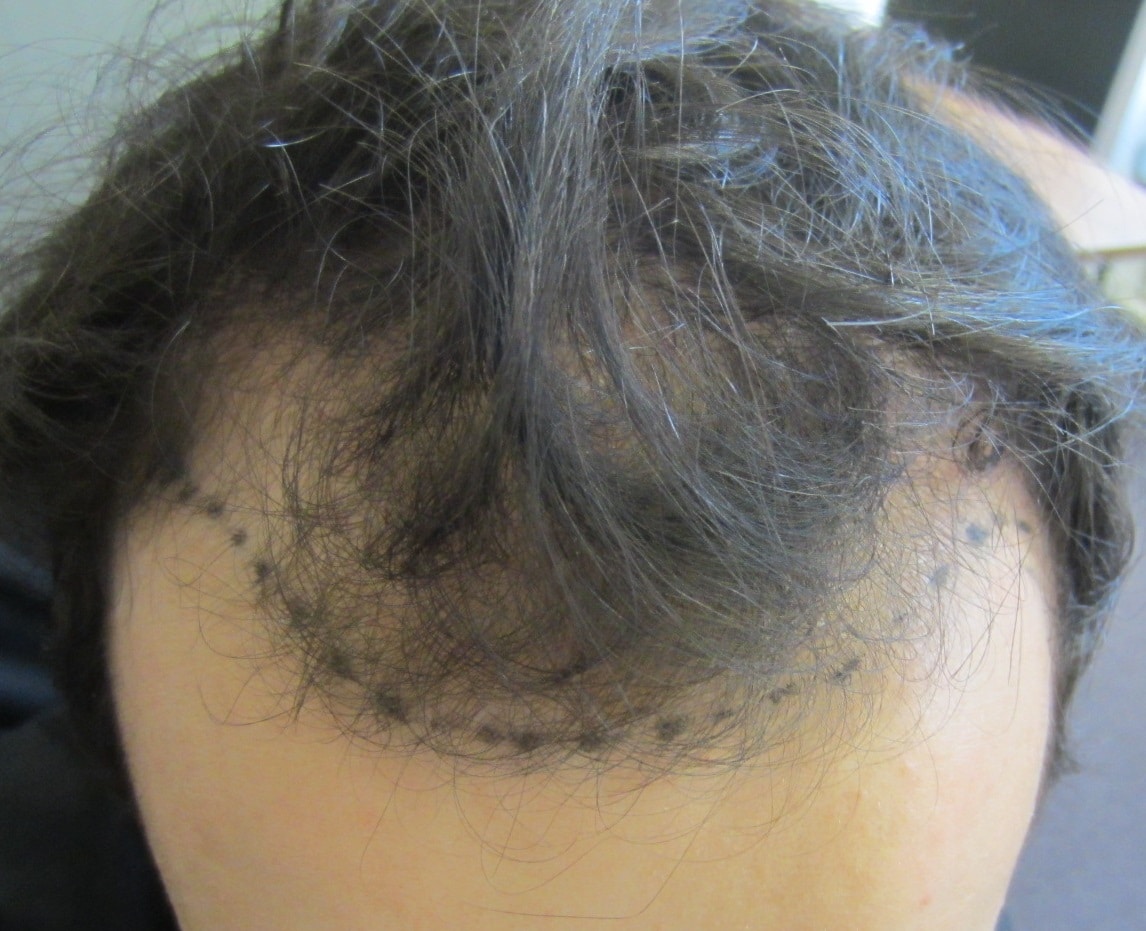 He looks different with the short hair our hairdresser made, but you can clearly see the implanted grafts on his scalp. This picture was made right after the surgery.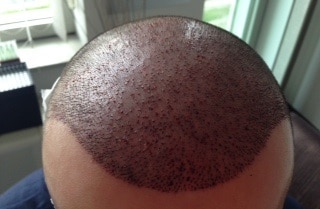 Right after the intervention
We always ask our patients to write us some words as a review on their stay at our clinic:
"Dr. Melinda Molnár was very nice, attentive, meticulous and always smiling. Her assistants were also very helpful and attentive. Tita, the interpreter was perfect from the beginning, always smiling too. In one word, all the team was lovable!"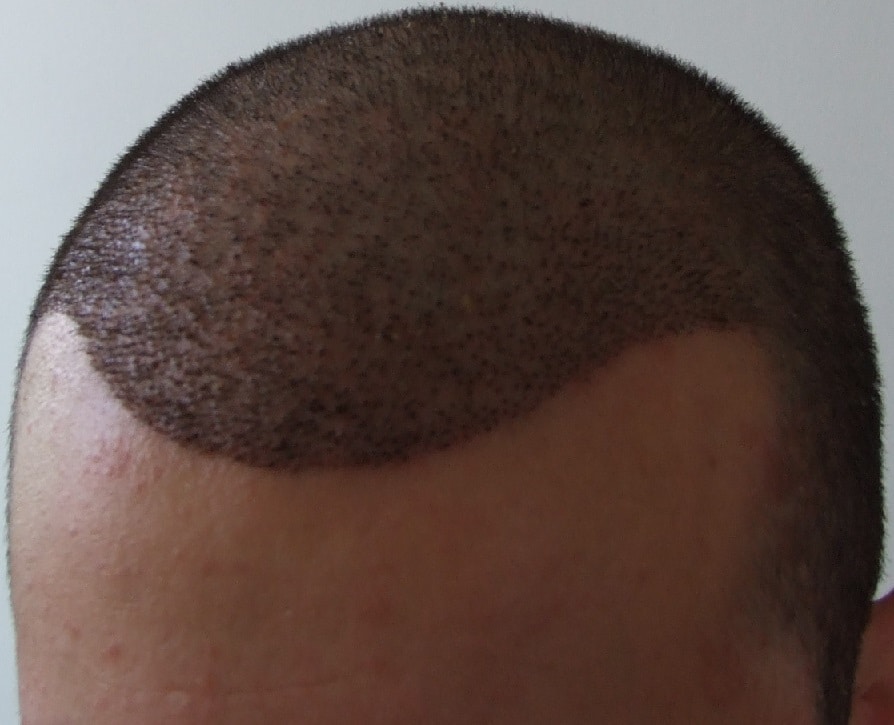 1 week after the treatment
The healing process is very fast if you choose the FUE Safe System method. We only suggest 10 days off work, and you will only have aesthetical problems. After 3 weeks the implanted scalp looks like that: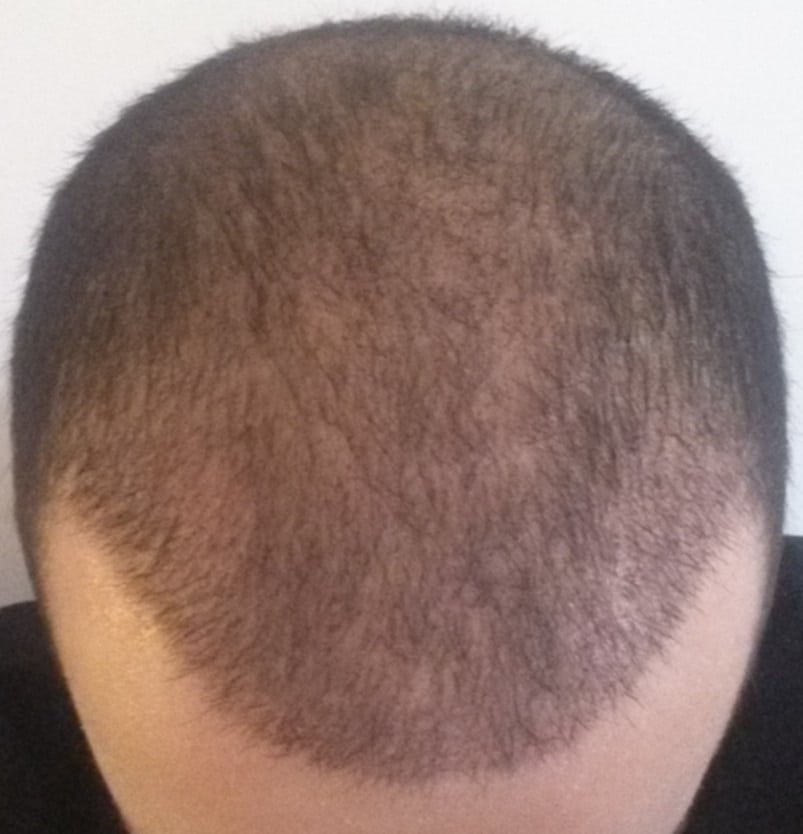 Until the 3rd month, the implanted hair falls out giving place to the newly growing hairs. That is why the difference starts to be visible only after the 4th-5th month following the treatment.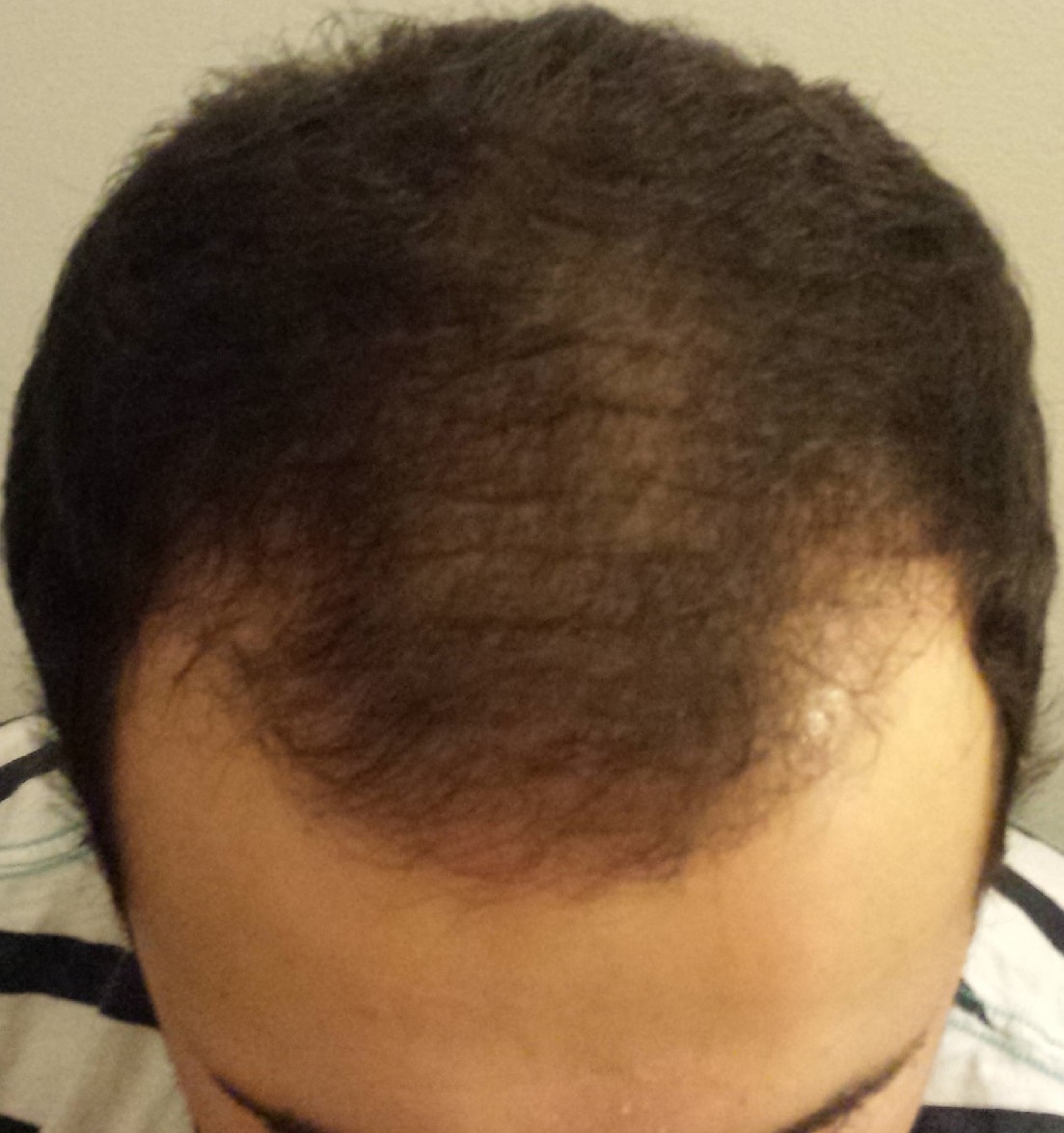 As the 6th-month check-up approaches, we are getting more and more excited to see what amazing result we could achieve. Here is Laurent's 6-month picture!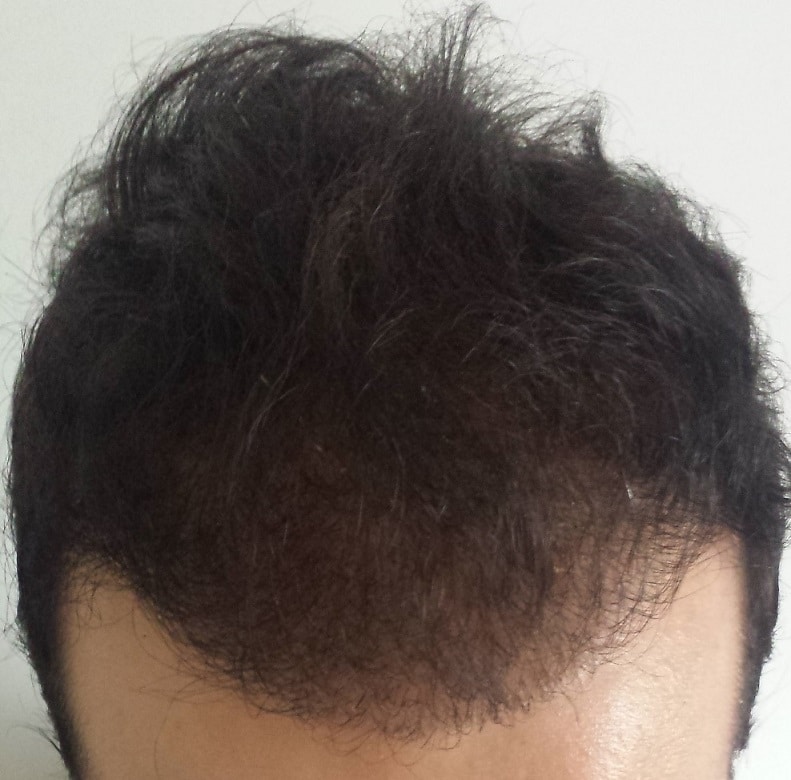 Can you see the difference? And it will become more and more dense as time goes by!

Do not hesitate, complete the form below and let our colleagues help you solve your hair loss problem as soon as possible!
 loading…