Jimmy Carr Hair Transplant: Such a Good Result, So Quickly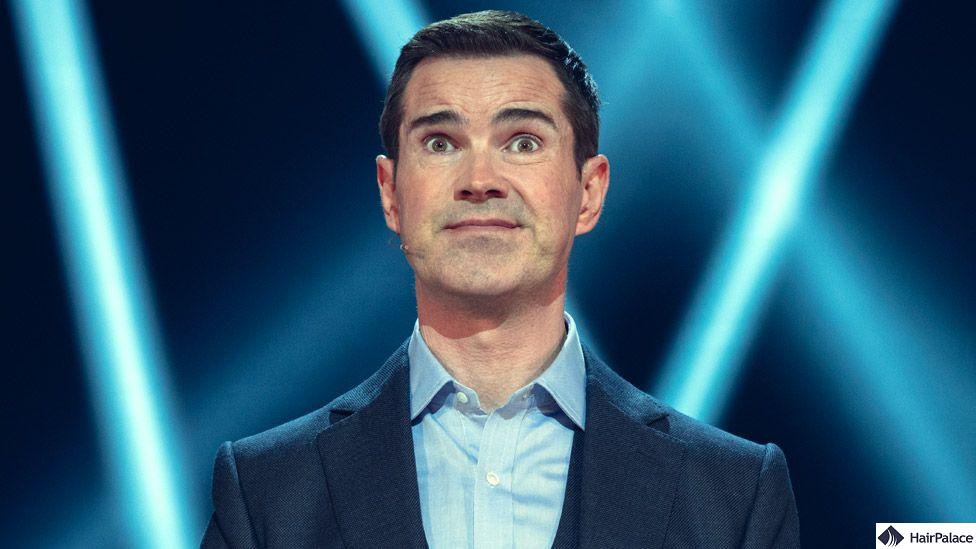 Lockdown was tough for most people – but not Jimmy Carr.
When the world-famous comedian debuted his new look, virtually everyone was stunned by his youthful appearance – but more so, his thick head of hair. This begs the question – did Jimmy Carr get a hair transplant?
The short answer is – yes. Jimmy Carr did get hair surgery, something he's been very open- about from the get-go. The Big Fat Quiz of the Year host revealed that he underwent the procedure at the start of lockdown, saying his hair was "socially distancing" from the rest of him.
He debuted his brand new hairline just six months later, with remarkable progress in such a short time. Although Jimmy explained that he "didn't particularly need" a hair transplant, in true comedic fashion, he asked, "What else are you going to do in lockdown?"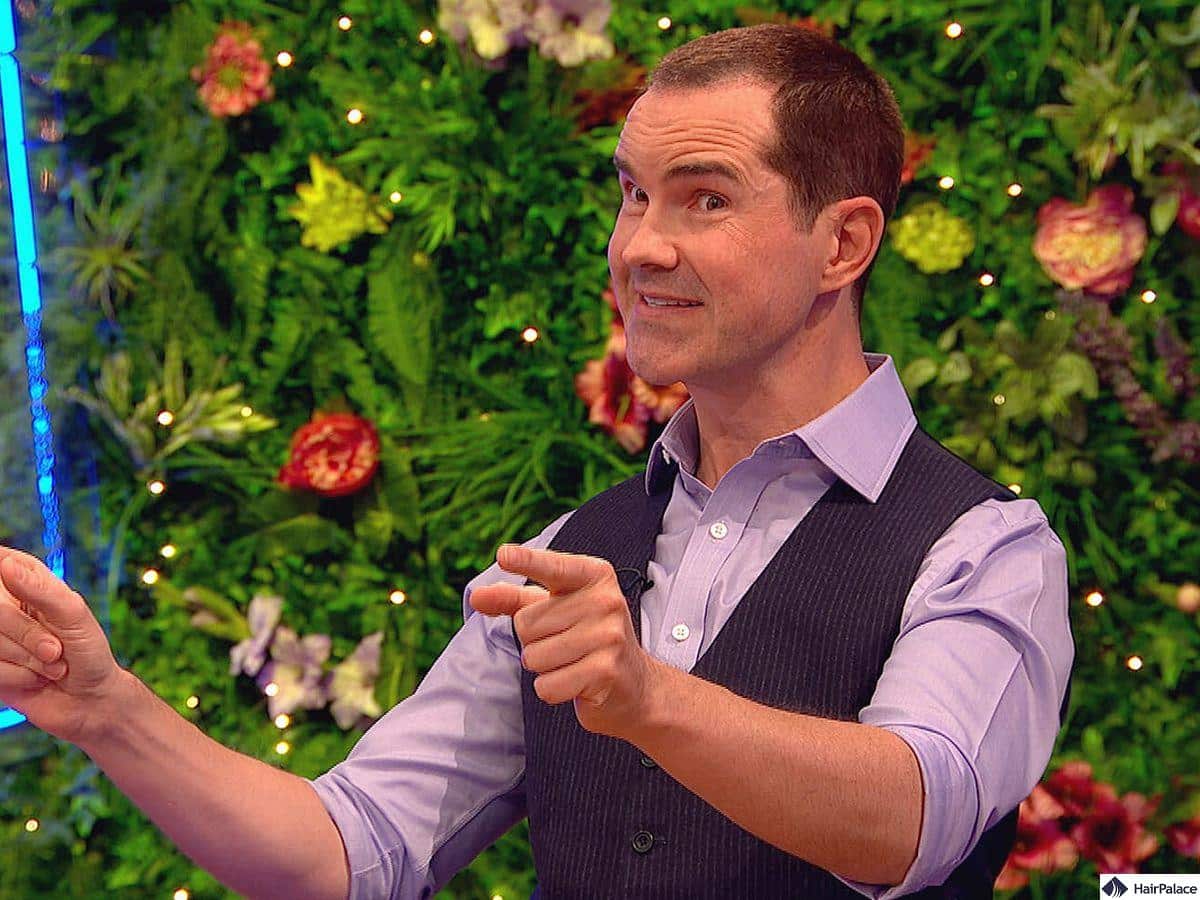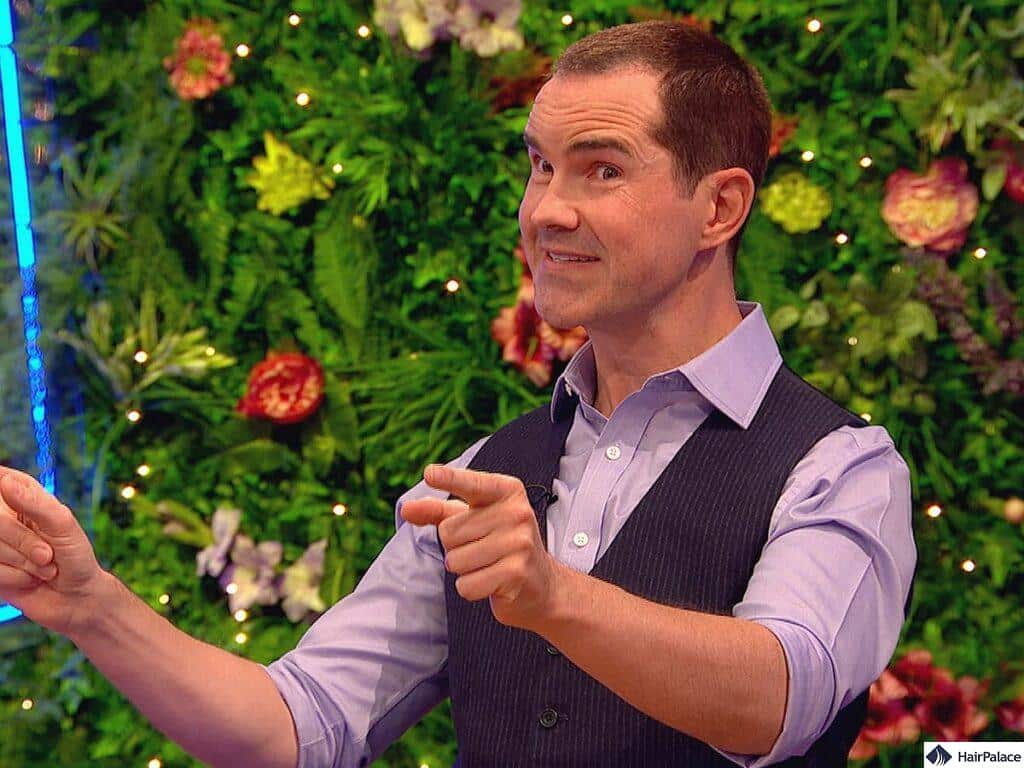 Jimmy has never shied away from talking about wanting the procedure done. On The Jonathan Ross Show in 2019, he said: "We were talking about hair transplants. I want a proper Elvis quiff. I want to go big. Go big or go home. It's show business baby, let's enjoy ourselves".
His openness to talk and excellent hair results have interested many people. What procedure did Jimmy get? How much did it cost? And can it work for you?
Well, let's find out!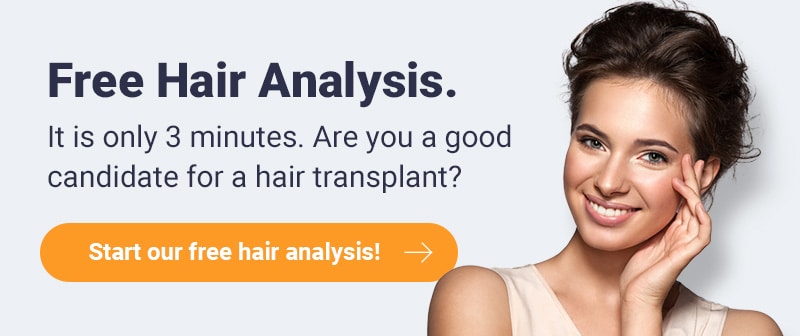 What kind of hair transplant did Jimmy Carr have?
Jimmy Carr underwent Follicular Unit Extraction, often known as FUE. Carr describes the procedure as very straightforward: "I shaved my head and what they do is take hairs from the back of your head, and they put them on the front."
An FUE hair transplant leaves virtually no scarring and has a speedy recovery process. Surgeons use micro punches to remove follicles one by one from the donor area without leaving any traces. They are then implanted directly into bald spots.
FUE is arguably the most popular procedure type for many patients and, in many clinics, has replaced the outdated FUT method, which often leaves horizontal scars alongside the donor area.
Becoming a "snooker playing vampire": What caused Jimmy Carr's hair loss?
Male pattern baldness is one of the most common causes of hair loss and, as Jimmy himself joked, can have you looking like a "snooker-playing vampire."
It can affect men as young as 15 when hair follicles become damaged. Stress is one of the critical factors that exacerbate the condition. By their 30s, hair loss has become much more noticeable, and confidence often takes a hit.
However, sometimes male pattern baldness is genetic. If older men in the family have suffered hair loss, it's highly likely that you might, too.
From looking at Jimmy Carr's father, we can see a clear history of male pattern baldness in the family – so his condition is most likely genetic.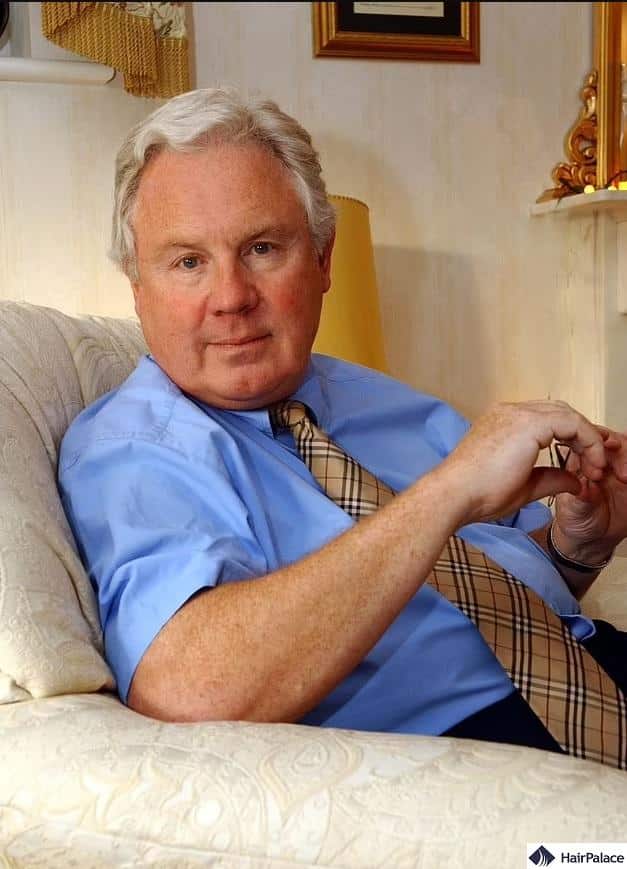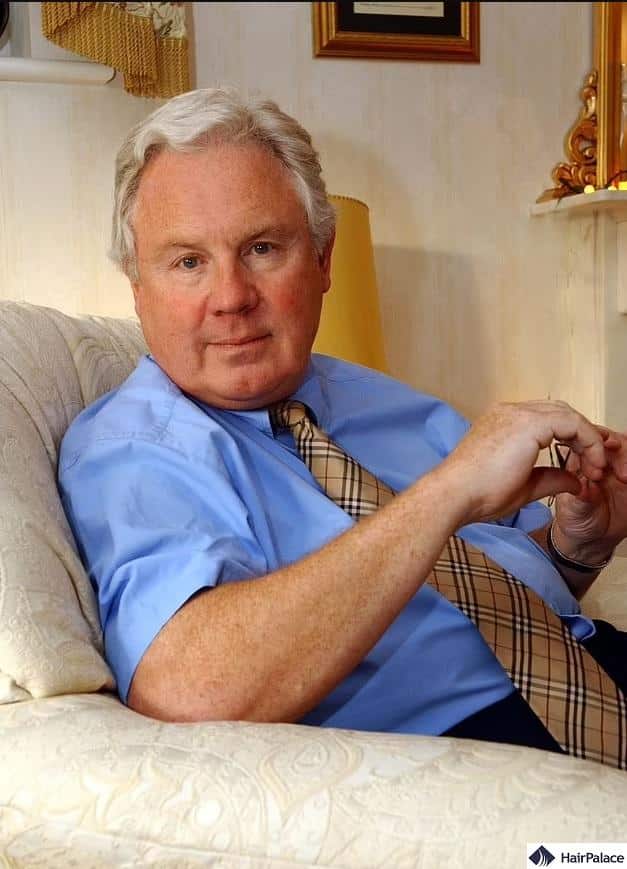 Although some drugs, like Minoxidil, or Finasteride, can slow down hair loss, the only permanent way to stop a receding hairline is undergoing a FUT or FUE hair transplant.
Jimmy Carr hair transplant: before and after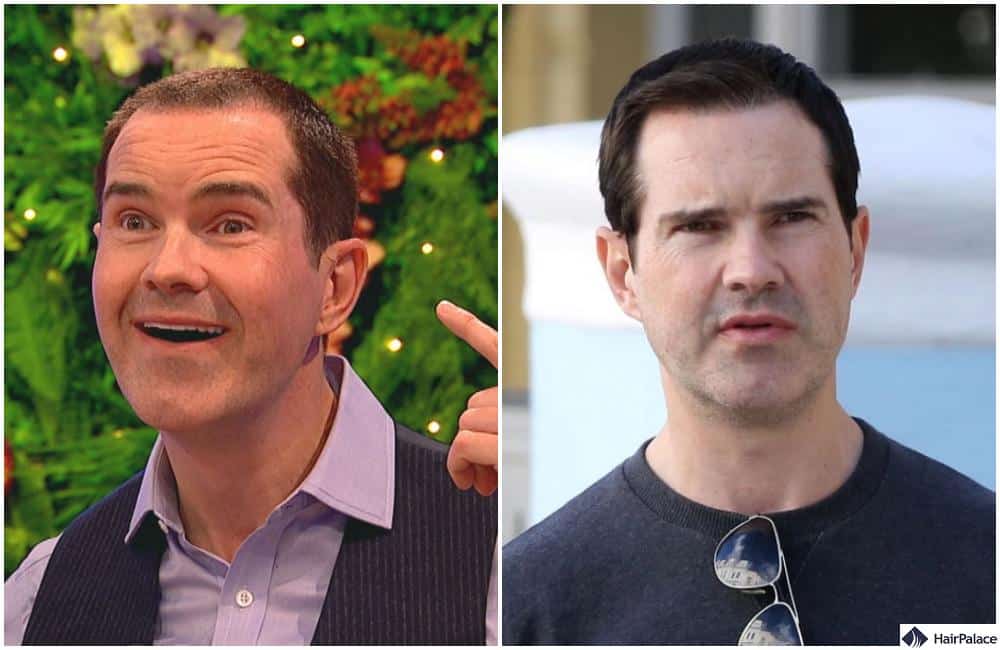 Looking at the before and after pictures, you can see just how transformative Jimmy Carr's hair transplant was. His hair became thicker and more natural in a matter of months.
Typically, new hair growth appears from three to four months post-surgery. By nine to twelve months, patients will have regained their full head of hair.
As Carr underwent the FUE procedure, he had an incredibly swift recovery. The comedian had his surgery at the beginning of 2020 and revealed his new look only six months later. Needless to say, he had significant hair growth in a relatively short time.
Jimmy Carr hair transplant: The secret to his quick success
It's no surprise that Jimmy Carr's hair transplant was a complete success – he is an ideal candidate for the surgery.
What makes Jimmy ideal? First, he had dense hair around his head, which meant surgeons had a lot of donor grafts they could take. The comedian has said that while he had enough hair, "It was just in the wrong place," and that his surgery was "a bit of a redistribution."
Look closely at the before and after photos. You'll also see that Jimmy's treatment area was small, covering about 2 inches of receding hair from its original starting point on his forehead. This smaller-scale surgery meant surgeons could focus on improving density and creating a thicker hairline.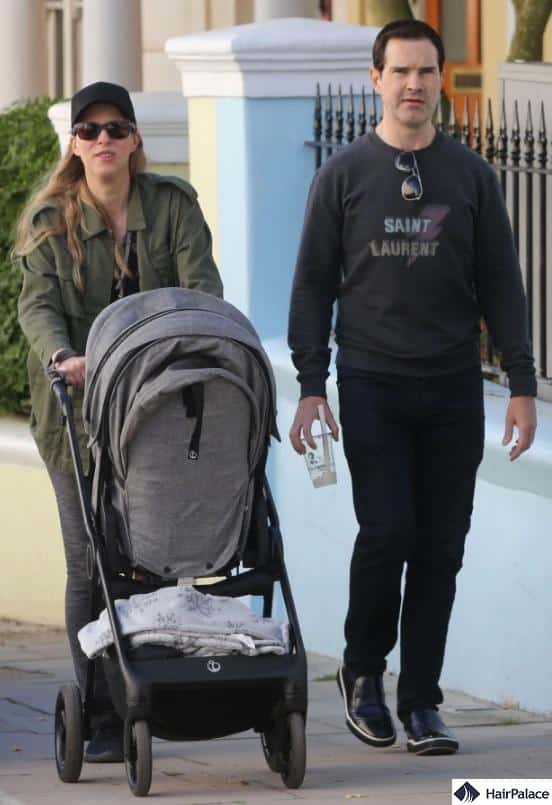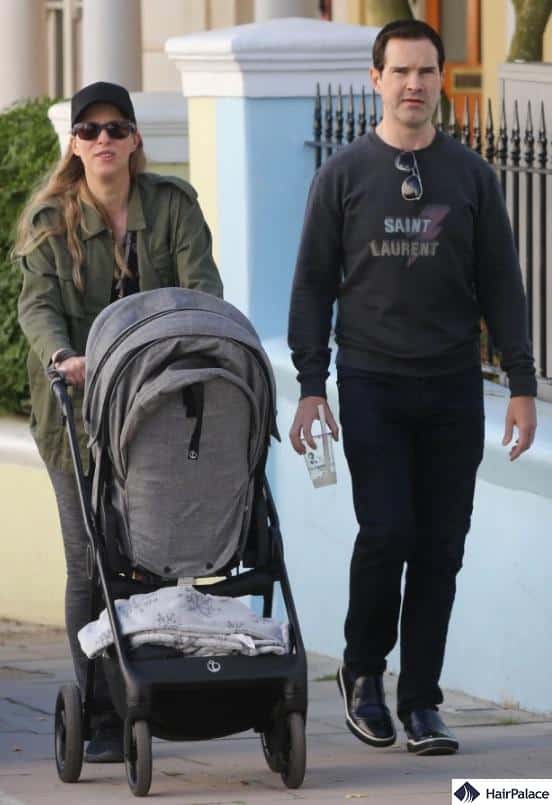 But of course, only a highly-skilled surgeon could create such natural-looking results for such a public figure. That's why Jimmy most likely visited a prestigious hair transplant clinic with a reputation for excellent hair restoration results that he could trust.
How much did his hair transplant cost?
Price is one of the most significant factors which dictates what type of hair transplant you get and where. And no doubt, when looking at Jimmy Carr's hair restoration, you're curious to know how much the comedian paid for those results.
Several factors determine the final cost of a hair transplant procedure, including the extent of your hair loss and the number of grafts required to correct it.
Some clinics openly advertise their rates per graft, while others offer all-inclusive packages that pull together different services like accommodation and transport.
Every patient is unique, and you will only know the final cost of your treatment when you attend your consultation. Therefore, it's impossible to know how much Jimmy Carr paid for his FUE hair transplant.
That said, the comedian is so comfortable talking about the procedure that perhaps it's only a matter of time before he tells us the total cost?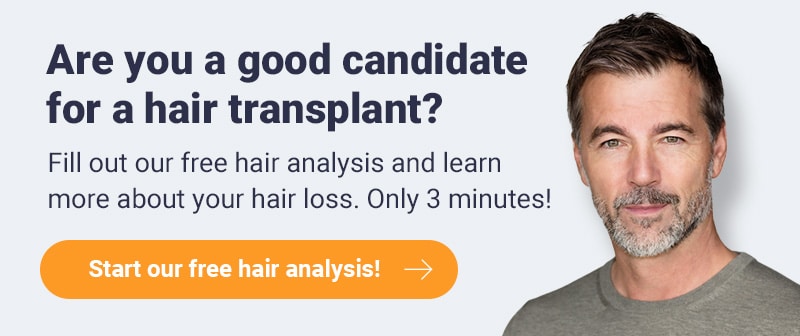 Has Jimmy Carr had plastic surgery?
It's not just Jimmy Carr's hair that looks its youngest ever – the comedian has been quite open about undergoing other cosmetic procedures to rewind the body clock.
As well as his hair transplant, the comedian has also had botox injections alongside extensive dental work. During his stint at the Just for Laughs festival in 2020, Jimmy revealed jokingly, " I got my teeth knocked out and put back in."
Jimmy later confirmed on a podcast with Gabby Logan that the dental work was extensive, with the procedure completed over three days.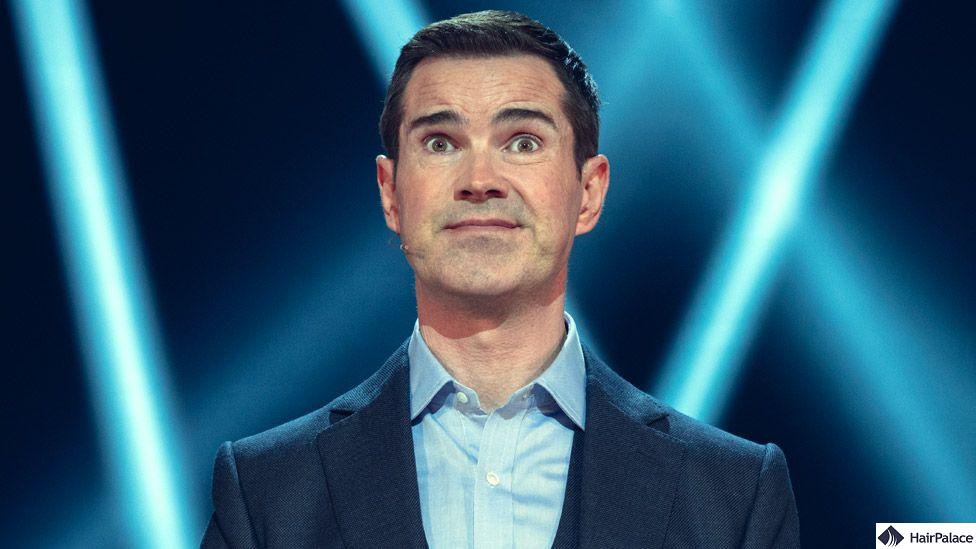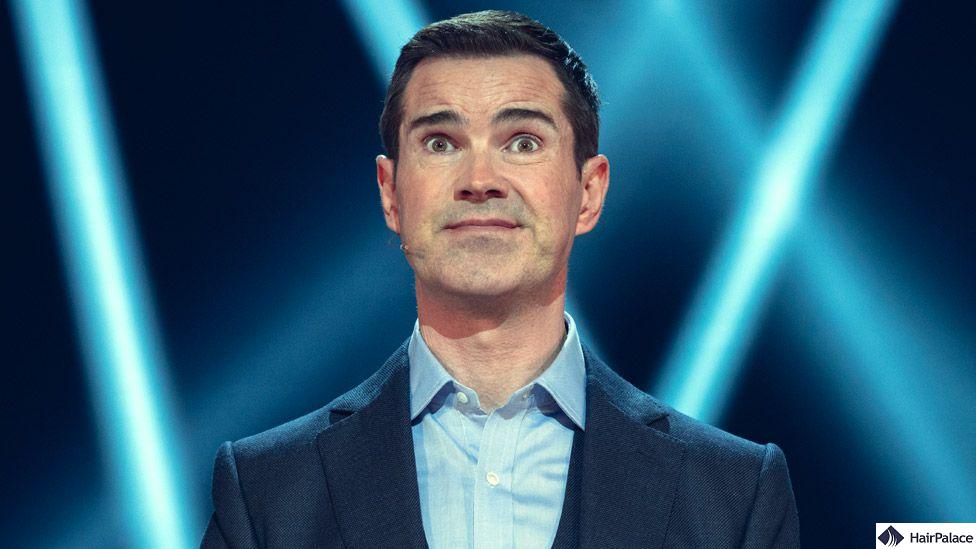 Jimmy Carr joins a growing number of celebrities undergoing plastic surgery, including Simon Cowel, Sylvester Stallone, and many more.
Other celebrity hair transplant stories:
HairPalace relies on scholarly sources, including peer-reviewed articles, as well as publications of medical associations and academic & research institutions. We follow strict sourcing guidelines and avoid tertiary references. Read our editorial policy for further information on how we keep our content up-to-date and accurate.