If you check out the following picture, it is easy to guess what zone Hocine wanted to cover with a hair surgery.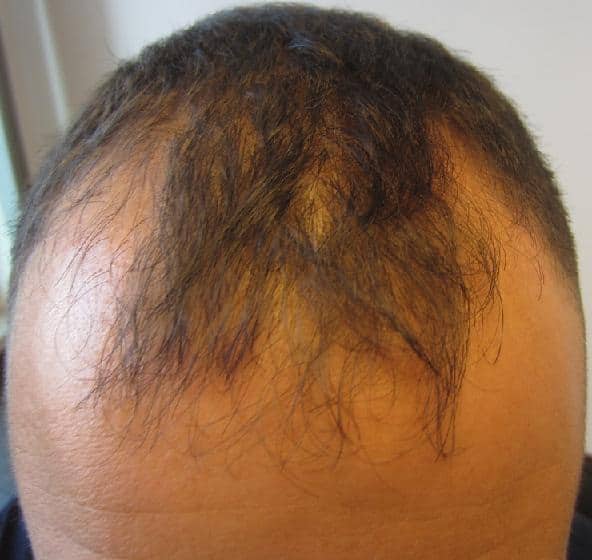 Patient before hair transplant
 Huge changes can be seen on the frontal zone after the intervention! Each red dot is a graft implanted on the balding zone.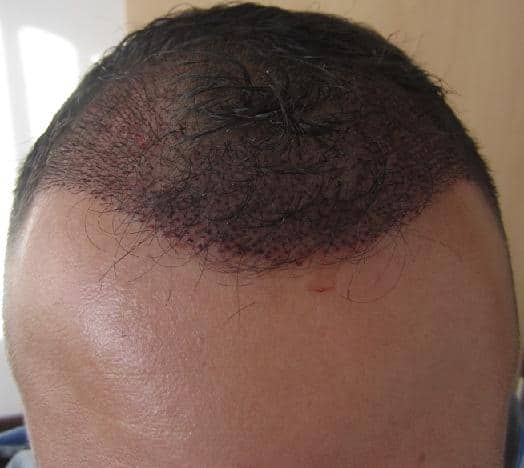 Before he left the clinic, he wrote us a quick review about the services:
"Honestly, I was scared to do my hair transplantation surgery abroad, but at the end of the first day, I was impressed. I recommend HairPalace sincerely!"
 A graft is a unit containing more hairs, the number depends on the person. A graft may contain 1-3 hairs, but we have already seen some units that contained 5-7 hairs.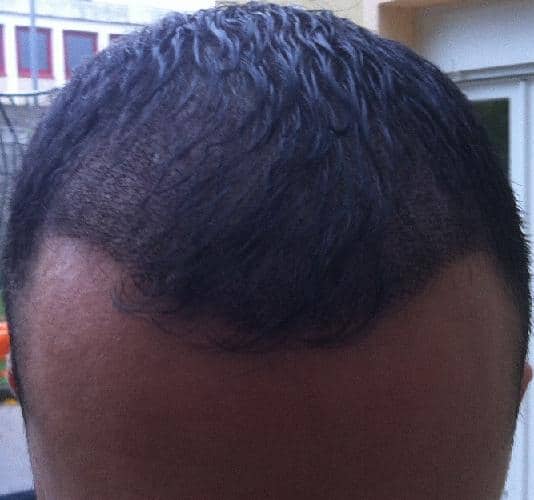 1-week check-up
 The implanted hairs continue to grow in their new place, but then they start to fall out, thus the result is not really good until the 4th month following the intervention.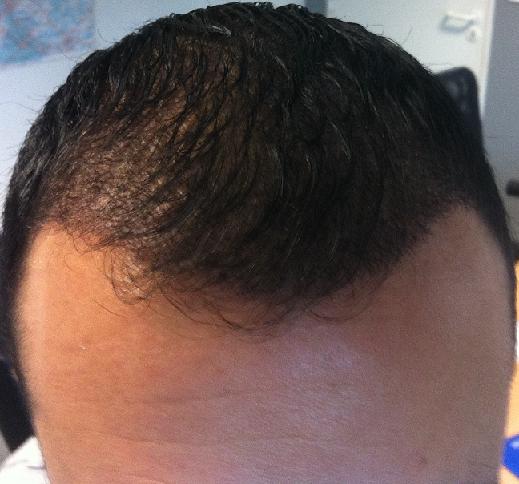 3-week check-up
 The implanted hairs start to grow back after the 4th month, and the hair will become more and more dense with every day.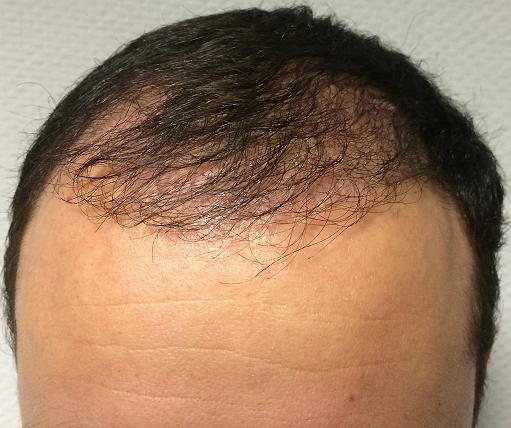 3 months after the intervention
 The final result will be visible 12-15 months after the transplantation.
Do not hesitate, complete the form below and let our colleagues help you solve your hair loss problem as soon as possible!
 loading…