How many hair transplant surgery can have a man in his life? We have several patients who had already 1-2 FUT interventions before they chose the FUE method. This patient had 2 FUT interventions, you can see the scars that remained after those surgeries.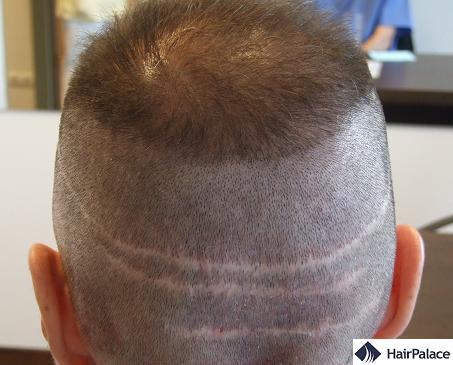 The FUE method does not leave any scar on the scalp of the donor area. You can see his head below – before the hair transplant surgery at HairPalace hair clinic.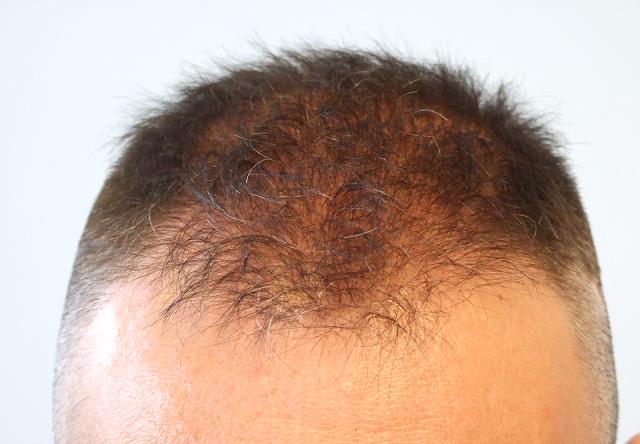 We had to cover the frontal zone and the vertex. Check out the result – we took 2 pictures for you right after the surgery.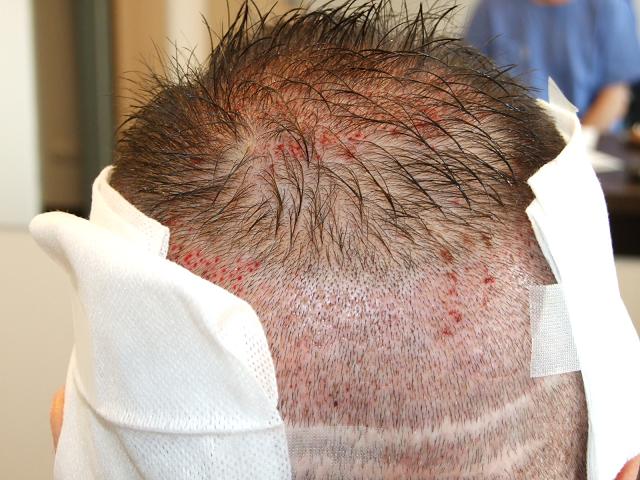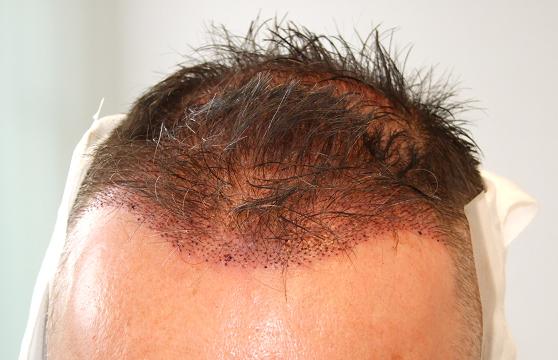 What did he say at the end of the surgery day?
"It was the best treatment I've ever had: both in terms of service's and technology's quality, without forgetting the courtesy of the staff! (Sophia, Anna, the doctor and her assistants…!)"
The new hairline is visible on the following picture (taken 1 week after the surgery). We covered the frontal zone implanting 2400 hairs.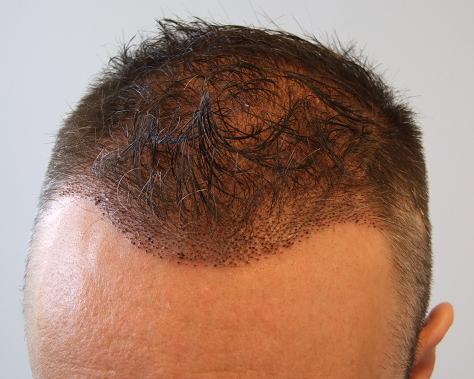 You still can see the crusts on the picture taken on the 1st week, but at the end of that week, the patient must do a gentle massage on the head, so that the crusts will disappear. Let's see a picture of Henri's head 3 weeks after the surgery.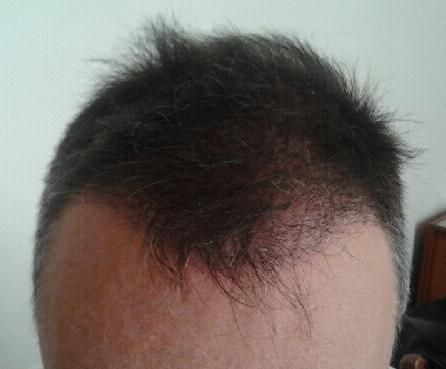 We need the 3rd check-up pictures 3 months after the transplantation. That's when the implanted hairs start to grow, and little by little the final result will be visible.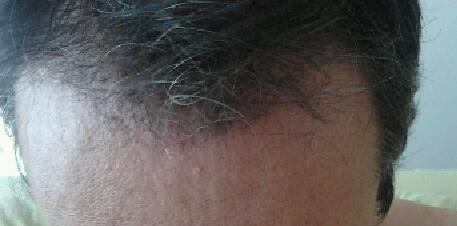 Hair transplant is very efficient, but you have to be patient! The final result will be visible 12-15 months after the treatment.
Do not hesitate, complete the form below and let our colleagues help you solve your hair loss problem as soon as possible!
 loading…