Maximilien
Number of hair transplants: 1
Number of transplanted hairs: 6221
Maximilien attended to our FUE2 hair transplant in 2017. A year later he told us the surgery changed his life. With his original hairline, he also regained his youthful look.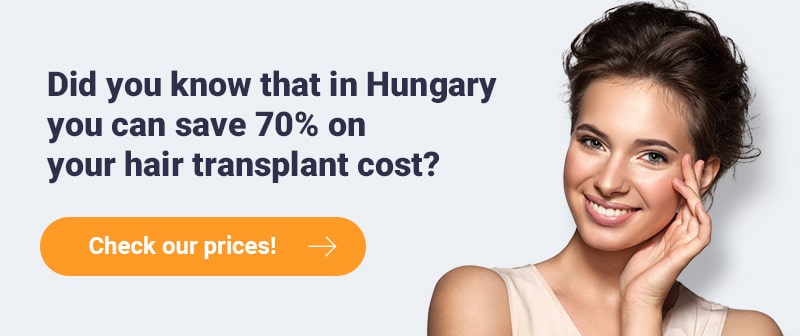 Visit our office in Weymouth for a free consultation
Discover how our hair restoration specialists can help you with a free, no-obligation consultation at our Weymouth office.
First, we'll conduct an in-depth assessment of your scalp and hair density to help us determine the level of growth required. We'll also discuss what you want to achieve with your procedure in detail.
Once we have the information we need, we'll prepare your tailored treatment plan. This will contain the essential details on your hair transplant, including a highly-competitive price.
During your private consultation, our experts will answer your questions and address any concerns you may have. This appointment will last around 20 minutes.
Advance reservation is needed — schedule your consultation with our colleagues on +44 20 7131 0229.
HairPalace Hair Clinic Weymouth:
Jubilee Close
Weymouth DT4 7BS
United Kingdom
Phone: +44 20 7131 0229
What is the price of a hair transplant in Weymouth?
Hair transplant prices are based on specific factors, such as the number of hair follicles required for effective growth and the treatment technique. You can expect to pay the same price for a hair transplant in Weymouth as you would elsewhere in the UK: this ranges from £2 to £4 per graft in most cases.
We offer the latest hair restoration procedures at our clinics in London and Budapest. Our treatments in London are available for between just £1989 and £9042.
How can you get the best hair transplant in Weymouth at a more competitive rate?
We have the solution.
HairPalace's hair transplant surgeons in Budapest use the same innovative FUE2 method as our London team — but for a more affordable price. This is due to Hungary's lower wages and living expenses.
You'll still receive exceptional service at our Budapest clinic, just as you would at a hair transplant clinic in Weymouth or London.
The only difference is the cost: packages are available from only £1390 to £3090.
What hair restoration technique does HairPalace use?
At each HairPalace clinic, our specialists use the amazing FUE2 method. This is a more advanced version of the standard FUE procedure, and represents the latest in hair transplant technology.
So, you know you'll receive the best hair transplant results whether you visit our clinic in Hungary or the UK!
Our doctors have vast experience in hair transplant techniques, and their FUE2 treatments offer the following advantages:
no visible scars in donor areas
painless hair restoration
success rates of up to 90 – 95%
short recovery process
minimal invasiveness
effective preservation of the donor area
HairPalace works with the top hair transplant specialists in Weymouth
We're proud to have close relationships with six skilled hair transplant surgeons. They have years of experience in hair restoration, and are dedicated to providing every patient with the best results.
You can meet one of our experts, ask questions, and gain valuable insights into our treatments during your free consultation at our Weymouth office.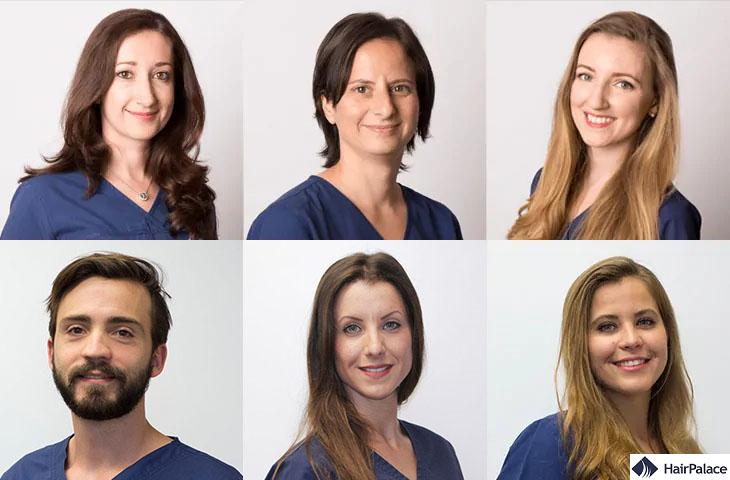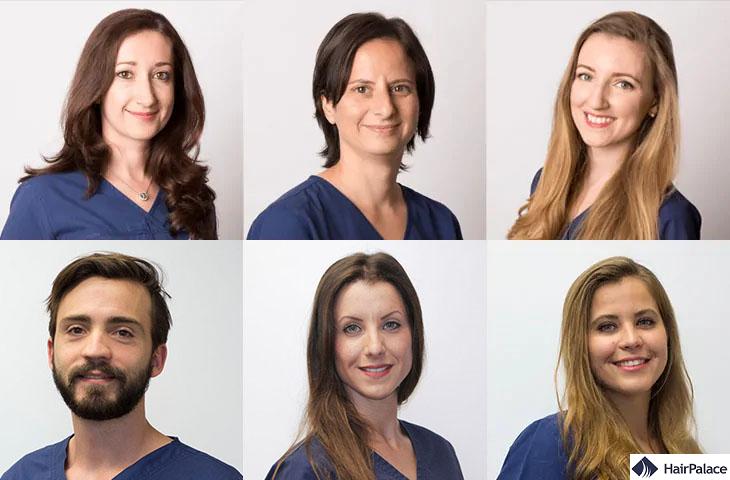 Why choose HairPalace?
We understand how hard choosing a hair clinic and restoration method can be today. You have more options to consider than you might expect. But we want to make your decision easier and help you understand which treatment is best for you.
What do we offer you?
Experienced hair transplant surgeons


Our doctors have between five and 10 years of experience of performing hair transplants using the latest technology. Along with our team, they're passionate about achieving the finest results for our patients.

Treatment with stunning natural results

We use the latest FUE2 technique to achieve high success rates and seamless, natural hair restoration.

Written guarantee


As our surgeons utilise the most effective technology available, we'll provide you with a written guarantee. If less than 80% of the transplanted hairs grow out, we will reimplant the missing amount — totally free of charge.

No visible scars


During our advanced FUE2 hair transplants, we use a precise micro punch to extract a single graft at a time. This leaves the donor area with no visible scarring.

Dedicated aftercare


The HairPalace team knows quality post-treatment care is crucial to achieve the best results. So, we'll schedule six check-ups to examine your hair growth and answer questions in depth.

Affordable pricing


We offer hair restoration treatments at highly-competitive rates. And there are no hidden fees to worry about, as our comprehensive packages cover all costs.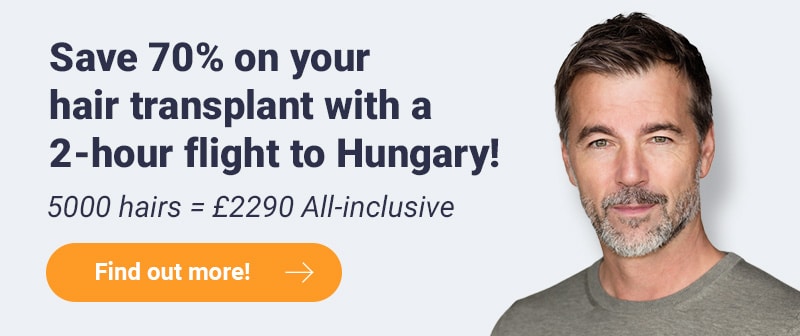 Read genuine hair transplant reviews from Weymouth patients
Hundreds of people choose HairPalace for their hair transplants every year. That's why we have such an extensive collection of public patient testimonials ready for you to read across Facebook, Google, and Trustpilot now.
Our fantastic feedback inspires HairPalace's team to keep providing every patient with the best experience. Take a look to get a clear idea of our unparalleled treatments and service.
Read some of the many hair transplant reviews from our patients in Weymouth today!
Excellent…. I hope the final result is as good as the service so far! (I am 2 weeks post op from 6,000 hairs)
I was nervous about getting it done, especially abroad, but two friends had used HairPalace in Budapest and their results were superb – so I finally bit the bullet and phoned up.
Pre-Op – I had the 20 minute appointment at Kings cross, I would highly recommend going to see them as you can discuss with them what you want and the position of the new hairline. The Co-orderinator I had Milan was very useful and clear with what was required and even gave me a call the week before my appointment in Budapest to make sure I was comfortable and if I had any last minute questions.
In Budapest… Day 1 – I landed and was greeted at the airport by the taxi driver who held my name on a board. Dropped me straight to the apartment and told me where local shops were. all very straight forward
Day 2 – I had the blood test as it is much cheaper to have in Budapest than in UK – it also gives you a free day to explore Budapest as your blood test is done from 8-9am. Taxii takes you too and from the appointment – all runs smoothly
Day 3 – Nervous! I turned up and the receptionist was very very good – perfect English and explained the procedure – pick your lunch and films to watch (both from a long list of options) and then you go into the surgeon… in the morning they extract the hairs from the back of your head, they inject local anaesthetic which feels like a pinch and after 5 minutes you do not feel a thing – its completely pain free and lasts approx. 2 hours.
Lunch was very nice and then you go in for the insertion. First off you discuss and draw on your new hairline. and then its similar to the morning where you have the local anaesthetic (which hurts a little more on the front of your head as there isn't any fat!) but not very painful. Again it lasts approx. 2/3 hours but it flies by as you watch a film
They bandage up the back and then you go back to the flat… Tips – take an aeroplane pillow as its not very comfortable sleeping upright! I did not have any pain in the evening but they give you lots of painkillers just incase.
Day 4 – exactly the same as day 3.
Post Op – they are very clear with what you can and cannot do to your new hair. I had some swelling but not much as the receptionist told me how to massage my forehead to ensure the swelling is kept to a minimum. I have called them since with some questions.. The back of your head can be a bit painful during the first 2 weeks as you sleep on it and the hair just been pulled out but with some aloe vera spray from week 2 it helps a lot.
I had my week 1 check in with the photos and they responded within hours. Every time I have emailed a question they have contacted me within hours.
I cannot fault their service at all. Even when I felt a bit dizzy from the needles (I hate needles) they were very comforting and helped me to relax. I cannot recommend them enough as the service is 2nd to none and the results of my friends were unreal. I cannot wait for my hair to completely regrow.
Do not put it off just do it!! I wish I did it sooner!
Jason | Jan 22, 2018