Hair Transplant in Portsmouth: Costs and Services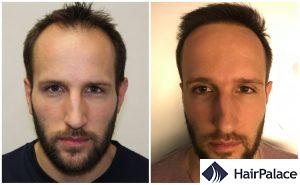 Alexis
Number of hair transplants: 1
Number of transplanted hairs: 6047
In 2017, Alexis told us he recognised the signs of his hair loss a couple of years back. With the revolutionary FUE2 Safe System hair transplant method he regained the density of his frontal hairline – in just a year!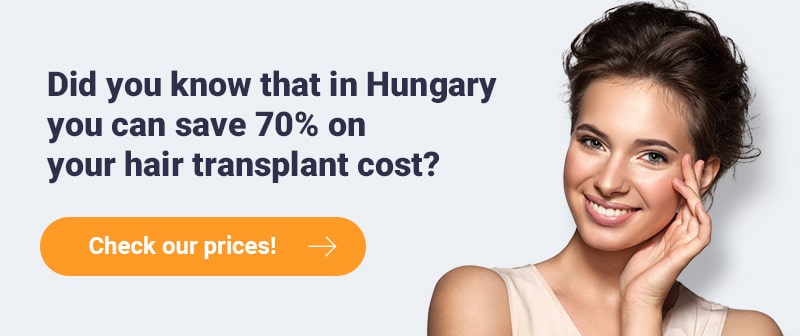 Visit our Portsmouth office for your free expert consultation
Discover how a cutting-edge FUE hair transplant could restore your hair with a free, no-obligation consultation at our Portsmouth office.
Our specialists will begin by performing a comprehensive examination of your scalp and hair density, using the latest in digital microscope technology.
We'll discuss your hair transplant requirements and explore what you want to achieve with your treatment.
Once we know more, we'll prepare a tailored plan for your procedure. This will feature all the crucial details, including the price.
We'll be ready to answer any of your questions and offer insights into the results you can expect. Your consultation will take around 20 minutes.
Advance reservation is essential — book your appointment with our colleagues on +44 20 7131 0229 now!
HairPalace Hair Clinic Portsmouth:
Western Road Building 1000
Portsmouth, Hampshire PO6 3EZ
United Kingdom
Phone: +44 20 7131 0229
How much will a hair transplant in Portsmouth cost?
The cost of a hair transplant is based on several key factors, such as the number of hair follicles required for satisfactory growth and the treatment method recommended.
You can expect to pay the same price for a hair transplant in Portsmouth as you would anywhere else throughout the UK: usually from £2 to £4 per graft.
We operate hair clinics in London and Budapest, and package rates at our London clinic range from £1989 to £9042.
Want to get the best hair transplant in Portsmouth for a lower price?
With HairPalace, you can.
Our Budapest team offers the same innovative FUE2 hair transplant procedure as our London-based specialists, but at a more affordable rate.
Hungary's lower wages and living expenses enable us to deliver the same incredible service and results you would receive in a hair transplant clinic in Portsmouth or London, but for a greatly reduced price.
Our Budapest packages are available from just £1390 to £2590.
What hair transplant procedure does HairPalace offer?
Our surgeons leverage the state-of-the-art FUE2 hair restoration procedure at every HairPalace clinic.
This is an improved version of the traditional FUE method, and is the most advanced technology in the industry.
That means you'll receive the same outstanding service and hair restoration whether you visit HairPalace's clinic in the UK or Hungary.
Our doctors recommend the FUE2 procedure for the following benefits, based on years of experience:
no visible scars remain in donor areas
the treatment is painless
high success rates of up to 90 – 95%
recovery phase is short
it's minimally invasive
donor areas can be preserved effectively
Meet Portsmouth's most dedicated hair transplant experts
HairPalace works with six dedicated surgeons with the hands-on experience and vital skills to achieve the best hair transplant results.
You'll get to meet with one of our doctors during your free, private consultation at our Portsmouth office.
Feel free to ask questions and voice any concerns you may have — we'll help you make the right choice for your hair.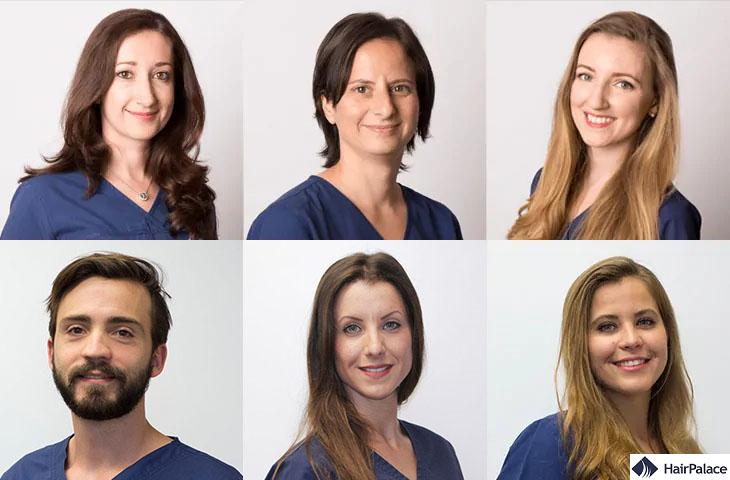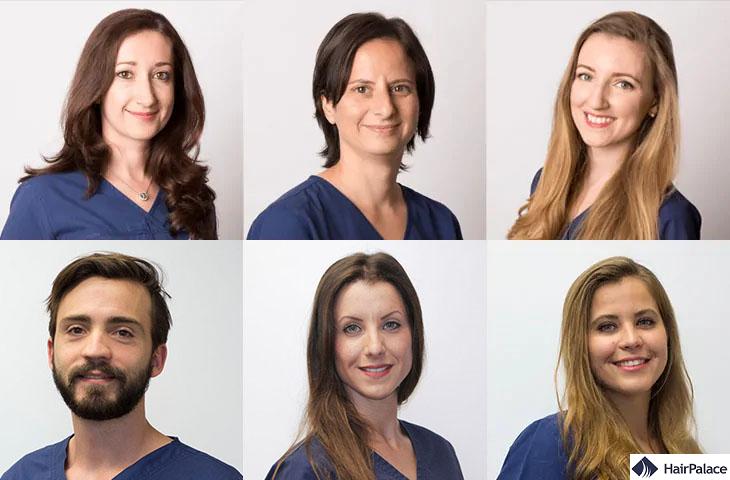 Why should you choose HairPalace?
We understand just how tough choosing a hair transplant clinic and procedure can be when you have so many options.
That's why we offer all the information you need to understand which is best for you.
What can HairPalace offer you?
Surgeons with invaluable experience

At HairPalace, your procedure will be performed by doctors with five to 10 years' experience. They work closely with our highly-trained team to achieve the finest results.

Natural hair restoration results

We can reach astounding success rates with the latest FUE2 technique, and achieve natural results for total satisfaction.

Written procedure guarantee

We're so confident in our hair transplant treatments, we provide a written guarantee. If less than 80% of your transplanted hairs grow out, we'll reimplant the missing amount for free!

No visible scarring on the scalp

Our surgeons use a precise micro punch to extract a single graft at a time. This leaves no visible scarring in donor areas.

Proper post-procedure care

We know quality aftercare is vital to reach the best hair transplant results.

That's why we'll schedule six check-ups following your procedure to make sure you progress as expected. We'll be on hand to answer questions and offer advice for your complete peace of mind.

Amazing hair restoration prices

HairPalace offers incredibly competitive hair transplant prices in Portsmouth.

Our tailored packages cover all costs, and there are no hidden charges for you to worry about.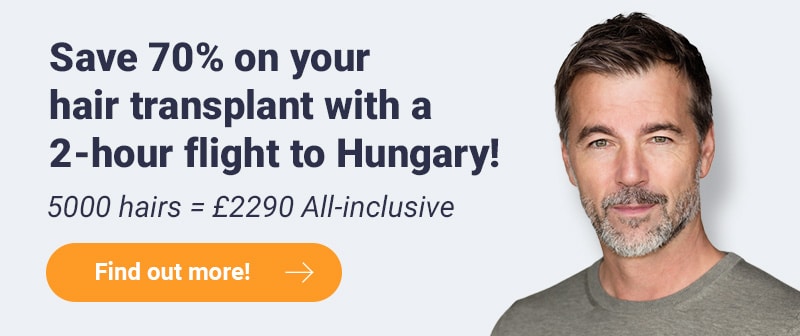 Reviews on hair transplant procedures from our Portsmouth patients
Hundreds of patients choose HairPalace for hair transplants every year, and you can browse their public patient testimonials across Google, Trustpilot, or Facebook now.
These can help you learn more about our treatments and results.
They also inspire our team to provide unbeatable service for each patient.
Read genuine hair transplant reviews from HairPalace's Portsmouth patients!
Excellent Clinic, I just had my transplant completed a day ago.
Very early stages but my experience was excellent from the collection at airport, the clean apparment, to the procedure it's self.
Dr Erika Gucsi was my surgeon and was very professional could not recommend her highly enough.
She was able to provide the best advise for the most natural hair line.
I had no pain really during the surgery at all. The needles for the anaesthetic were a little uncomfortable for the first few injections and then as your head begins to numb you can't really feel anything. I fell asleep a few times I was so relaxed.
The instructions to follow post op were clearly explained and are provided to you to take home.
I will definitely be recommending this clinic to my friends…
 Paul Ritchie | Jan 19, 2020
So decided on getting a consultation following great reviews in their london office, where a professional, detailed analysis was conducted under a digital microscope, a plan was drawn up, and a quotation given, all free and no obligation!
Having decided to go ahead later on, I decided to attend their budapest treatment clinic,impressions were great from the start, I had a driver waiting for me from the airport to take me to the apartment provided, which was perfect, homely, clean and super convenient, exactly what you need when a daunting procedure is to follow.
The professionalism was further bolstered upon arrival to the clinic for the actual procedure, facilities were very modern, clean and spacious, all staff super friendly.
A special mention to my coordinator/translator Maya who is a lovely young lady. Great quality lunches were also provided.
The surgeon and support crew were all super professional, and was never left with any unanswered questions or doubts on aftercare.
On the whole I'm super glad I chose these guys, who are clearly very experienced, and whilst it's obviously too early to see results, I'm in no doubt they will meet/exceed expectations.
I'm glad I chose these guys over, say a Turkish establishment, as I find the order and attention to detail in this country superior, and this showed with hair palace.
Totally recommended.
 Anuj | Jan 8, 2020