Hair Transplant in Livingston: Costs and Services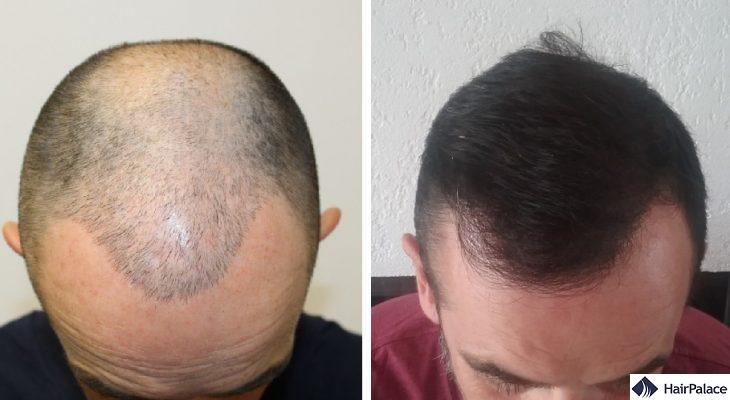 How much does a hair transplant in Livingston cost?
The price of a hair transplant is based on a range of factors, including the number of hair follicles required for effective growth and your preferred treatment method.
You can expect to pay the same rate for a hair transplant in Livingston as you would across the UK, typically from £2 to £4 per graft.
HairPalace operates hair transplant clinics in London and Budapest, with our London prices ranging from £1989 to £9042.
Do you want to have the best hair transplant in Livingston at a more affordable price?
At HairPalace, we'll make it happen.
Our Budapest hair transplant specialists offer the same FUE2 procedure as their London colleagues but at a more affordable price point.
We can do this because of Hungary's lower living expenses and lower wages. You'll still receive the same exceptional service that you would at a hair clinic in Livingston or London — just at a highly competitive rate.
Our Budapest hair transplant packages are available for just £1390 to £2190.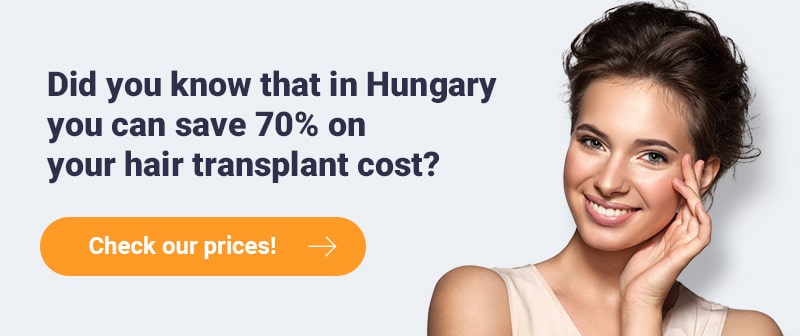 Get your free hair transplant consultation at our Livingston office
Start your hair restoration journey with a free, no-obligation consultation at our office in Livingston.
Our specialists will begin by examining your scalp and hair density with a high-end digital microscope. We'll explore your individual hair restoration requirements, and discuss what you aim to achieve with your treatment.
Once we have the information we need, we'll create a tailored treatment plan. This will include essential details about your procedure, such as the price.
During your one-to-one private consultation, our experts will answer questions and offer advice about the results you can expect to see.
Your hair transplant consultation in Livingston will take around 20 minutes.
Advance reservation is required – book an appointment with our colleagues on +44 20 7131 0229.
HairPalace Hair Clinic Livingston:
8 Deer Park Ave
Livingston, West Lothian EH54 8AF
United Kingdom
Phone: +44 20 7131 0229
What hair transplant method do we use?
Surgeons at every HairPalace clinic use the innovative FUE2 hair transplant technique. This is an enhanced version of the traditional FUE procedure and is the most advanced technology available.
This ensures that you'll receive the same exceptional treatment and results at HairPalace, whether you visit our hair clinic in the UK or Hungary.
Our doctors have helped hundreds of patients with FUE2 hair transplants, and they continue to recommend it for the following reasons:
FUE2 leaves no visible scars
it's a painless procedure
success rates reach as high as 90-95%
the recovery period is short
FUE2 is minimally invasive
the donor area is preserved effectively
Our hair transplant specialists in Livingston
HairPalace works with six remarkable surgeons, each with the skills and experience to achieve the best hair transplant results for our patients.
You can speak with one of our doctors in great detail during your free hair transplant consultation in Livingston.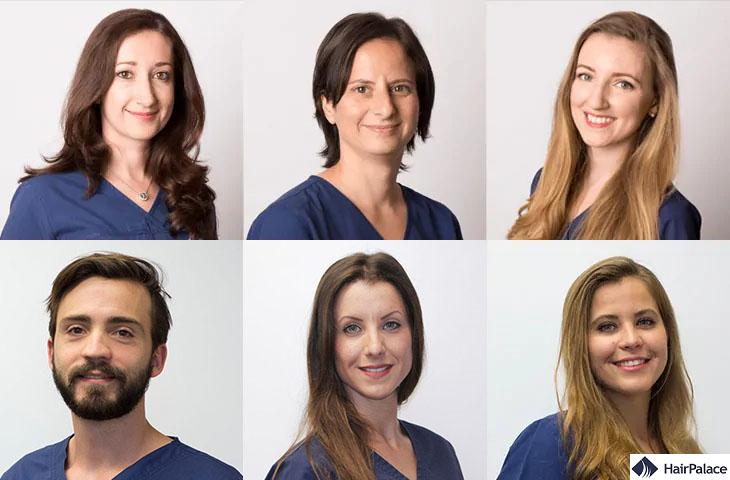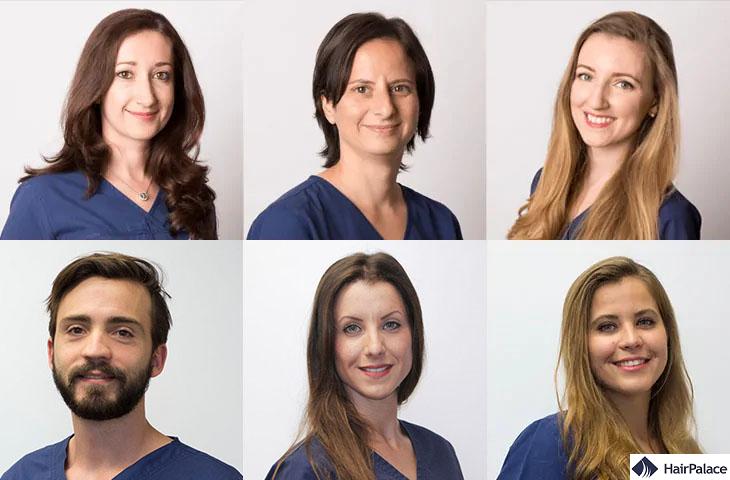 Why should you choose HairPalace?
Choosing a hair clinic and treatment is difficult with so many options available. We know that. That's why we're dedicated to providing you with the insights you need to find your ideal hair restoration solution
What can we offer?
Doctors with invaluable experience


HairPalace's surgeons have from 5 to 10 years of experience in hair restoration treatments. Alongside our team, they are committed to providing each patient with a tailored solution for the finest results.

Natural results


The cutting-edge FUE2 method enables our surgeons to reach incredible success rates and dense, natural results.

Written treatment guarantee


As we use the most effective hair transplant technology available, we can offer a written guarantee on your procedure. If less than 80% of the transplanted hairs grow out, we'll reimplant the missing amount — for free!

No visible scarring


During the FUE2 method, your surgeon will extract one graft at a time using a state-of-the-art micro punch. This causes no visible scarring on donor areas.

Post-treatment care


Proper aftercare is vital to achieve the best hair transplant results. Our team will schedule six check-ups following your surgery, to ensure that your hair growth progresses as it should. Rest assured: we'll be here to provide advice and answer questions throughout your hair restoration journey.

Highly competitive prices


HairPalace offers competitive hair transplant rates in Livingston. You'll have no hidden charges to worry about, as our packages cover all costs.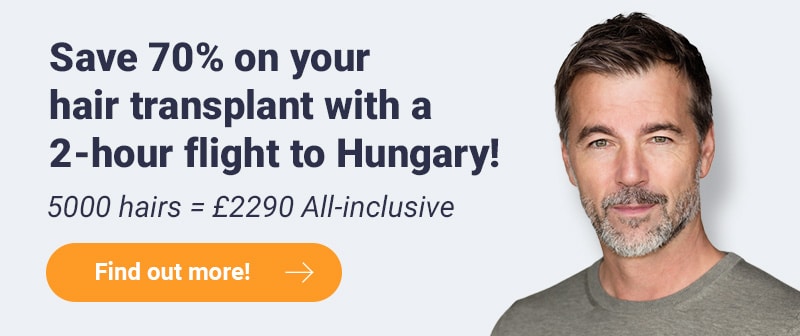 Real hair transplant reviews from Livingston patients
Hundreds of patients visit HairPalace hair restoration procedures every year.
That's why we have an extensive library of public patient testimonials across Trustpilot, Facebook, and Google. These inspire us to maintain the highest standards of service and offer a genuine idea of the unparalleled results you can expect.
Browse real hair transplant reviews from our Livingston patients to learn more now!
Excellent all around! The staff are very friendly and speak good English. they explain everything! this is my 2nd time with them and the results were great the 1st time and I'm sure they will be again!
peter | May 9, 2020
Have no reservations about using this company for what is a very important procedure. Every individual I have come into contact with has displayed utter professionalism, in terms of organisation, communication and the actual day of the procedure. They have made, what could have been a very daunting experience an easy, relaxing and YES even pleasurable. Bonus is you get to visit this amazing city Budapest into the bargain. I'm back at my very smart apartment after day one of two. I have felt more discomfort with your average visit to the dentist for a check-up. If 'Carlsberg' made medical practices then surely this would be it, as all the staff are beautiful, friendly young ladies who are a credit to this company. A special mention also to Milan who co-ordinated so brilliantly and Ottila? the driver who was my first real contact on the 1st morning running me both to the clinic and the other clinic for my blood test. Big thank you to both. Tip1 ; I really struggled with arranging blood test in UK. Local GP surgery turned me down flat, other quotes were upwards of £400. Opt for the one offered in the package and save yourself a little extra stress (not to mention a few quid!!) Tip 2; As you get you head shaved minutes before procedure, may be an idea to get it done at home a month or so before you arrive. It just eases you in a little more I believe. Hope this review helps you make a good choice 👍.
Darren Martin | Oct 3, 2017