Hair Transplant in Edinburgh: Costs and Services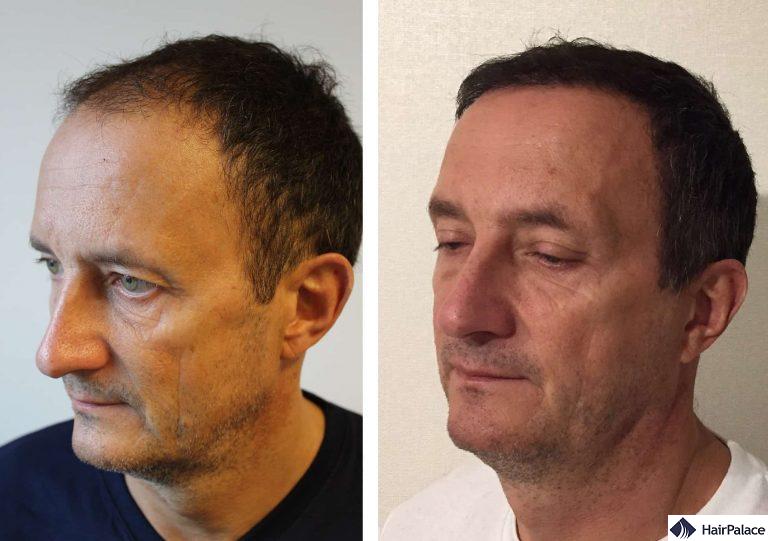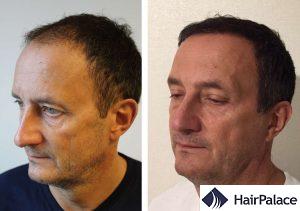 Christopher
Number of hair transplants: 1
Total number of implanted hairs: 7315 hairs
Christopher was looking to restore the density of his hair at the front. In a 2-day procedure, we transplanted over 7000 hairs to achieve this stunning hair transplant result!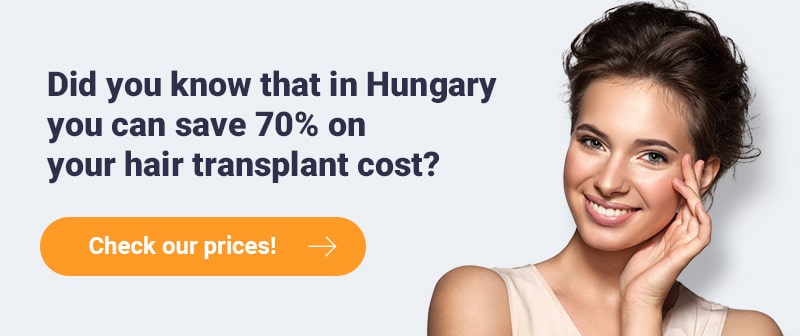 Visit us for a free hair transplant consultation
Whether you are considering a hair transplant in Edinburgh, Glasgow, or in London, your first step should be a thorough examination.
As every case is different, it is important to have an expert assess the extent of your hair loss, the condition of your scalp and your hair.
We offer you two options to get a detailed and customized treatment plan from the comfort of your home in Scotland.
You can send us your photos for an assessment, so our doctors can create a treatment plan in accordance with your needs and expectations.
In addition, we also have free hair transplant consultations at our clinics and offices.
During the in-person examination, the doctor will check your skin and hair condition with a professional digital hair density and scalp camera, which will show us the quality of your hair and scalp. 
The evaluation lasts around 20 minutes and at the end, you will receive a treatment plan option and a quotation.
For more information and available appointments, please call us on +44 20 7131 0229!
HairPalace Hair Clinic Edinburgh:
Abbey House
83 Princes Street
Edinburgh, EH2 2ER
United Kingdom
Phone: +44 20 7131 0229
How much is a hair transplant in Edinburgh?
Surgical hair restoration offers permanent results, making the hair transplantation an investment in your appearance and your health for the rest of your life. As such, quality treatments can come at a hefty price.
The price of a hair transplant in Edinburgh depends on how many hairs you need; it can easily add up to between  £3000 or even £15000.
In addition, the hair transplant method will also affect the total costs – older, less refined techniques will be somewhat cheaper.
At HairPalace, we use only the FUE2 technique and offer you the option to have your hair transplant in London or Budapest.
At our London based clinic, we must calculate with higher upkeep. Thus our prices range between £1989 to £9042 depending on the number of hair
Due to the economic differences, providing the same high standards in Budapest – considering the staff, equipment and environment too – results in more affordable hair transplant prices.
Compared to the hair transplant costs in Edinburgh or London, this can result in significant savings, without compromising on the quality.
At our Budapest hair clinic, FUE2 hair transplants cost between £1390 to £2590.
If you would like to consider a customized quote or have any questions about the hair transplant or the costs, please feel free to contact us!
Which hair transplant method do we recommend?
We recommend the FUE2 SafeSystem method and use it exclusively at our clinics.
Similarly to the older FUE (Follicular Unit Extraction) technique, the hairs are extracted individually from the back of your head or the sides above the ears.
However, the FUE2 features a blunt drill and a blocking system so it can not cut very deep into your skin and can not damage the follicles. 
This is the reason why the FUE2 SafeSystem method:
leaves no scars, 

offers a quicker healing process 

has a success rate of up 90-95% regrowth

is minimally invasive

offers a pain-free hair transplant
Our hair transplant experts in Edinburgh
Surgical hair restoration requires a fully trained and committed team, lead by a certified doctor, who has all the experience to carry out such treatments. 
At HairPalace, every procedure is carried out by one of our 6 skilled surgeons, who have 5-10 years of experience in FUE hair transplants.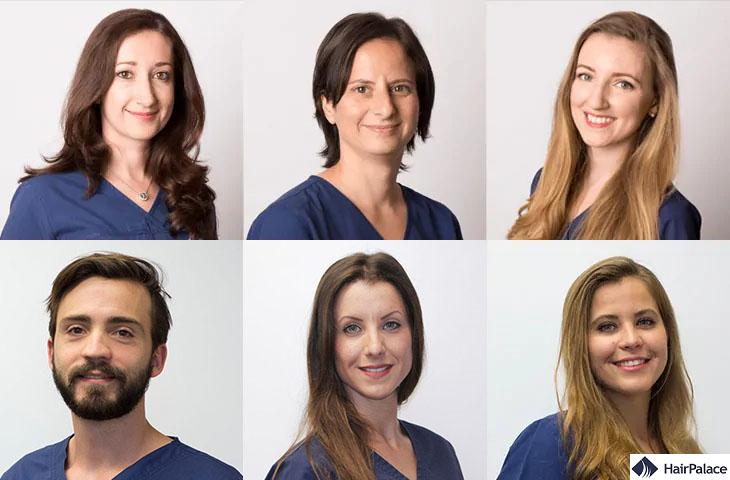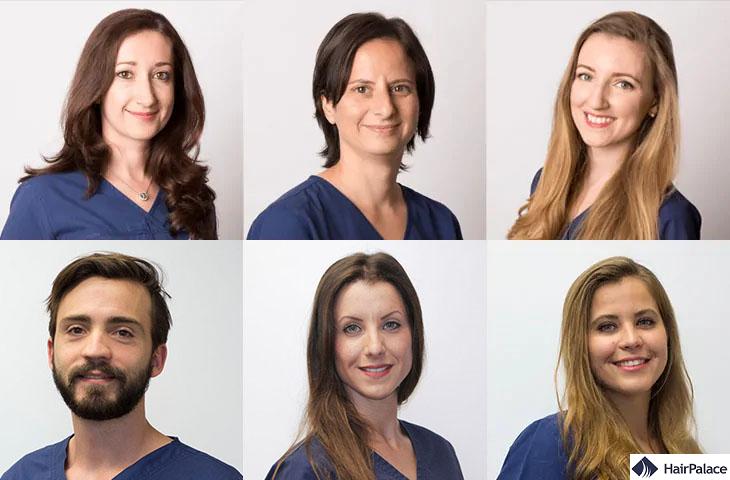 Why choose HairPalace?
HairPalace is one of the leading and most up-to-date hair transplant clinics in Europe. 
With more than 10 years of experience, our committed team has found out the best way to carry out a hair transplantation procedure. 
What can we offer for you at our clinics?
Experienced surgeons

Every surgery is carried out by a seasoned expert who has the necessary skills and know-how in surgical hair restoration.

Natural hair transplant results

With the FUE2, the success rate is typically around 90-95% allowing us to achieve high density and a natural result.

Written guarantee

We offer you a written guarantee on the treatment, which means if less than 80% of the implanted hairs grow out, we carry out a procedure on the missing hairs for free of charge.

No visible scars

The FUE2 is a minimally invasive technique. As it uses a blunt micro punch, it doesn't leave visible scars on the scalp offering you the option to go for shorter hairstyles later on.

Post-op care

Your surgeon and team will remain at your disposal throughout the healing process. Through regular check-ups, they will help you have the best results possible.

Excellent price

At our clinics, we offer comprehensive treatment packages to help you restore the density of your hair at affordable prices.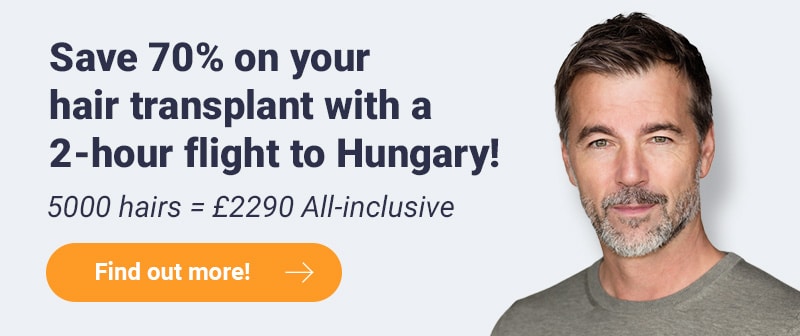 Edinburgh hair transplant reviews
We are dedicated to providing patient-focused care and service from the first contact until the last check-up.
We are happy to see that each year, a growing number of our patients open up about their hair transplant procedure. Their feedback helps us provide the best possible service, and we believe that they can help you get to know us.
Read some of our latest hair transplant reviews showcasing our patients' experience with our clinic!
Amazing service would highly recommend.
Great experience from start to the finish. Doctor was very helpful and it was 99% pain free, apart from first few injections after a few seconds they you feel nothing. I would recommend to anyone interested. Was sceptical at first but there was no need to be from start to finish is was very smooth. I just can't wait to see the results in 6 month. I'll definitely return next few year to have more treatment..
Warm regards
KK
   Keveen |Feb 13, 2020
Great staff, very knowledgeable and great service and of course a very good price. I really was hesitant with doing an operation like this abroad in a country I've never visited, but everything turned out great, including the results! My result was 6300 hairs implanted in the frontal zone out of 1800 grafts. The apartment was great as well,
air-conditioning and all of the amenities are included to get a good rest after the procedures. Thanks so much to the Hairpalace team for everything.
   Tobias Peters |Updated Jul 26, 2019