Hair Transplant FAQ – Answering the Most Important Questions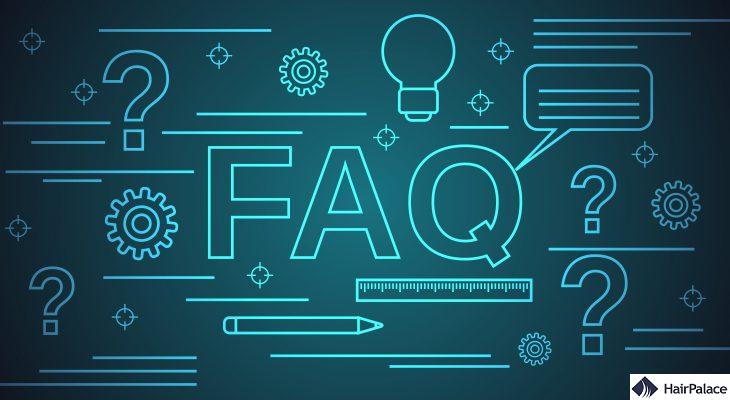 Hair transplants have become far more common in the past decade. While male cosmetic treatments were typically more taboo before, today's society is much more supportive of men who choose to go under the proverbial knife.
Big-name endorsement has helped drive this change too. Celebrities like Wayne Rooney and James Nesbitt have been frank about their hair transplant experiences, helping to break down any stigma that might still remain and showing other men just how amazing the results can be.
Increased interest in hair transplants means more men have questions about what the process actually involves — and at HairPalace, we're dedicated to giving you all the answers you need.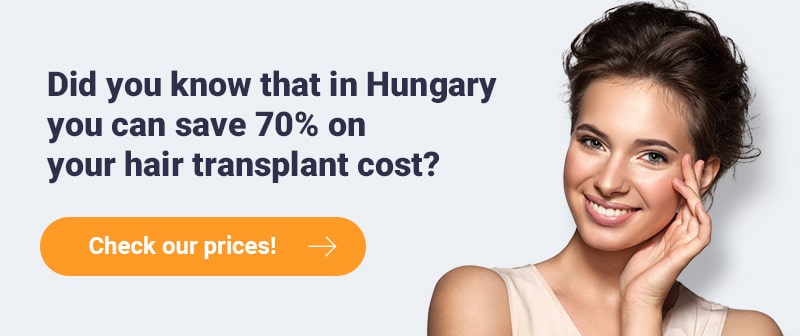 Is a hair transplant painful?
Unsurprisingly, this is a common concern for most men considering a hair transplant. But don't worry: patients feel no pain whatsoever.
Our specialists use local anaesthesia to keep you comfortable during the procedure, so you'll be wide awake and able to talk while your hair is restored. We strive to make sure you feel relaxed, confident and excited to see the results before the transplant starts too.
Will there be any scars after the transplant?
Scars are a natural fear for anyone thinking about cosmetic surgery of any kind, let alone a hair transplant. After all, it's much harder to hide scarring on your scalp than an area covered by clothes.
Fortunately, we use the FUE2 Safe System method for our hair transplants — the safest, most cutting-edge option available. Your specialist will simply remove follicles from the scalp's donor areas and transplant them to balding/thinning spots instead. There's no need to cut a strip of skin away, as in the FUT (Follicular Unit Transplantation).
As a result, you'll see no remaining traces of the transplant on either the donor or target areas.
Should I cut my hair before the hair transplant?
We always recommend you cut your hair short before your hair transplant. Why? Because our doctors are dependent on a magnifying glass during the procedure, to ensure maximum precision.
Have your hair cut to a length of at least 3mm ahead of your transplant.
Who performs the hair transplant procedure?
You want to know your hair transplant's only performed by an experienced, highly-qualified, trained professional who cares about your satisfaction.
And that's exactly what you get with HairPalace. Only qualified doctors carry out our hair transplant procedures, bringing all the care and commitment you expect with such a delicate treatment.
Is my hair transplant guaranteed?
Your hair will be restored to a fuller, more youthful condition after your transplant, but the results aren't instant. Your fresh, healthy hair takes time to grow.
But if less than 80% of the hairs implanted into your scalp with our FUE2 SafeSystem method fail to grow back, HairPalace offers a transparent guarantee: we'll actually reimplant those missing hairs — completely free of charge.
This completes the procedure and achieves the full growth you want without costing you a penny extra.
How long does the post-transplant recovery take?
Proper recovery is vital to help your hairs grow, and you should be willing to take time off from any exerting activities you would usually do as recommended by our specialists.
Generally, patients should take one week off following the procedure to recuperate. You should be able to go back to work after you've received your check-up, as long as your surgeon gives you the green light.
While breaking from your usual routine and avoiding activities you enjoy can be hard, it's best to follow our specialists' advice for best results.
How regular will my post-transplant check-ups be?
Check-ups give HairPalace's experts a chance to review your progress after your hair transplant. They can make sure growth and healing are proceeding just as they should. You'll be able to ask questions and address any concerns you might have too.
We'll invite you to check-ups at the following times:
One week after your hair transplant
Three weeks after your hair transplant
Three months after your hair transplant
Six months after your hair transplant
One year after your hair transplant
This is the most effective schedule to monitor your hair transplant's success and assess your follicles' development. If you want to send photos for us to check too, feel free.
How long will it take before I can see the final results of my hair transplant?
Final results should be visible one year after your transplant.
We know waiting to see the final result of your hair transplant is difficult. You've already waited to restore your hair, and now you face long months of watching your hairline for signs of improvement. But the wait will definitely be worth it when your hair looks just as you want it to.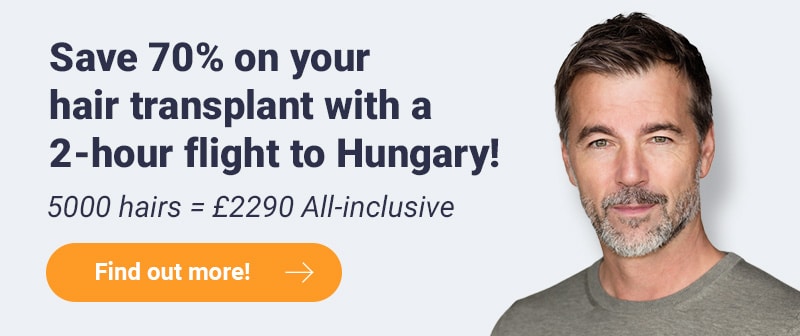 Is a hair transplant still an option if I'm already completely bald?
Sadly, hair transplants are unavailable for bald men. The procedure depends on a donor area of healthy growth, from which your surgeon can transplant follicles.
Without any hair on your scalp at all, this treatment is impossible to perform.
At HairPalace, our hair transplants are available at far more competitive rates than clinics based in the UK. Your surgery will be performed in Hungary by qualified, experienced doctors subject to the same rules and regulations as all medical professionals across the EU — so you can rest assured you'll receive the best care at a far lower cost.
Want to get a precise quote for your hair transplant? Just get in touch now!