Does Hair Restoration Work for Everyone?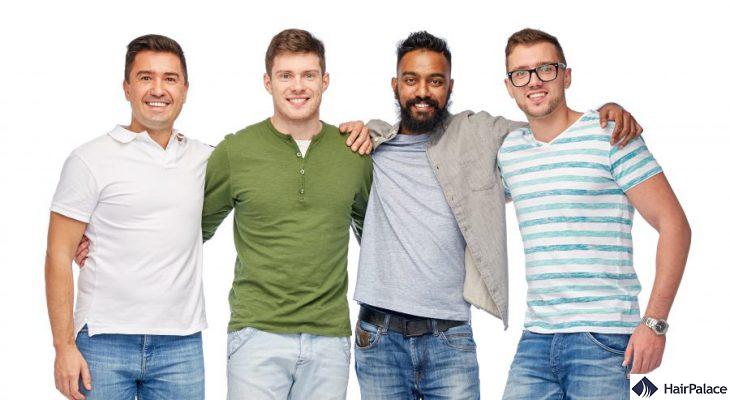 Research suggests millennials are losing their hair at a younger age than previous generations, or at least feel more aware of their impending baldness.
We tend to imagine younger men find hair loss more difficult to deal with, but actually, it's a major concern regardless of your age. Guys may feel as self-conscious of their thinning locks in their 40s, 50s and 60s, especially if it's a defining part of their look.
Hair restoration has become an increasingly popular solution for men looking to regain their youthful, fuller hairlines. But how effective is it, and does it work for every single man who wants to give it a try?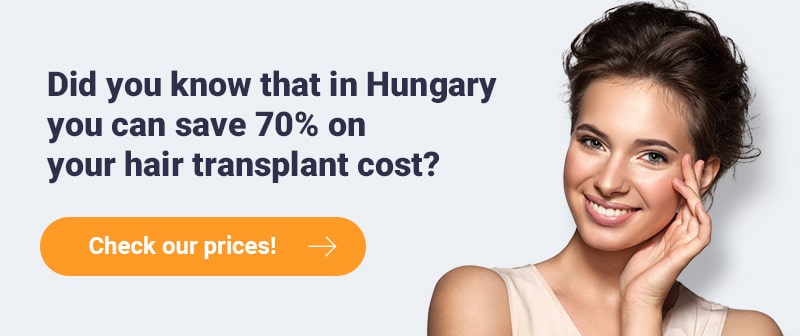 A Cutting-edge Method for Restoring Hair
HairPalace's doctors only use the most state-of-the-art hair restoration method: the FUE2 SafeSystem.
This is the brainchild of James Harris MD, owner of the HSC Colorado Clinic in the United States. It offers surgeons more precision, efficiency and control than any other form of hair transplant.
The FUE2 SafeSystem method is an advanced form of the traditional FUE (Follicular Unit Extraction) technique, which is regarded as superior to the more invasive FUT (Follicular Unit Transplantation). A qualified doctor trained in the FUE2 SafeSystem will use the SafeScribe tool to remove healthy follicles from donor areas of the scalp and implant them into the target zones.
This revolutionary device makes no incisions in the skin: it uses a special punch and a fine needle to extract follicles carefully. As a result, the FUE2 SafeSystem poses less risk to the follicles of becoming damaged during transplantation, with between 95 and 100 percent of implanted hairs growing back successfully.
Doctors can harvest more hairs in less time too, enabling them to complete the hair transplant faster than you may expect.
The SafeScribe tool prevents your surgeon from exceeding the depth required in the scalp too, thanks to its innovative depth-blocking feature. This is far safer and more comfortable for you. Furthermore, you'll be left with no scars once your recovery period has ended (unlike with the FUT process), empowering you with more freedom in your choice of hair cuts — go as short as you like without fear of telltale surgical traces.
Does a Hair Transplant Work for Everyone?
The FUE2 SafeSystem will work for a huge range of patients affected by hair loss.
One of the most impressive benefits of the SafeScribe is that it caters to a broader demographic of males, including patients with Afro-Caribbean and grey hair. This is a far cry from previous forms of hair restoration treatment.
And hair restoration surgery delivers permanent results too, giving you a full head of hair for the rest of your life. But there are some potential issues to consider.
Hair loss must be complete
If you've just noticed your hairline is receding, you might feel desperate to undergo a hair transplant immediately. You may think the sooner you treat the problem, the faster you'll look like your old self again.
Unfortunately, it's better to wait until your thinning has run its course before undergoing a hair restoration procedure. You could keep losing hair across your scalp and be left with bald patches, making further transplants essential. And that means extra expense and time off work.
You need healthy hairs to undergo hair restoration
As the FUE2 SafeSystem takes healthy follicles from donor sites and implants them into the balding areas, having remaining hairs on your scalp is a big advantage. You know the transplanted hairs will have the same colour, density and growth pattern as existing ones.
But if you're totally bald, the FUE2 SafeSystem is capable of harvesting hairs from different parts of the body, such as the chest, back or stomach. This isn't ideal, of course, as the quality of hairs in these areas is generally different to those on your scalp.
You'll have the chance to discuss this option and the type of hair transplanted during your consultation and evaluation.
Preparing for Your Hair Restoration Procedure
As you can see, the FUE2 SafeSystem makes hair restoration a viable option for most men struggling with baldness. HairPalace's doctors have years of experience performing hair transplants for men across different age groups, and we're committed to making your experience 100 percent satisfactory.
Our in-depth online consultation gives you the chance to ask any questions you may have, address concerns weighing on your mind and get a comprehensive insight into the entire hair transplant journey. Rest assured: once you commit to the procedure, you're in the best hands.
And you'll have an amazing opportunity to explore Budapest following your hair transplant too, with time to enjoy the city's beautiful sights, great restaurants and rich culture.
Will Hair Restoration Disrupt My Schedule?
The FUE2 SafeSystem has the shortest recovery rates of any hair restoration technique, lasting just 5 to 7 days in the majority of cases. Healing is far faster than traditional FUE treatments, which incur recovery periods of between 10 and 14 days.
The latter is much more disruptive to your lifestyle, forcing you to miss up to two weeks from work and your usual activities. Rest and recuperation is still vital with the FUE2 SafeSystem procedure, but you'll be ready to get back to your normal routine much faster.
There are steps to take in this time, though. You'll be required to treat your implanted hairs with a spray in the first week after surgery, before moving onto massaging the scalp in the second week. The full results will be visible between 12 and 18 months after your hair transplant surgery.
How can I Book My Consultation and Evaluation for My Hair Restoration Procedure?
It's simple: just get in touch with our friendly team now!