We continue our series with Guillaume who had a 1-day intervention. He received 1950 hairs. In his treatment plan our doctor indicated 1700 hairs to implant, but fortunately we could harvest more grafts, so that the result will be more dense. His case was not really grave. Let's see his head before the surgery: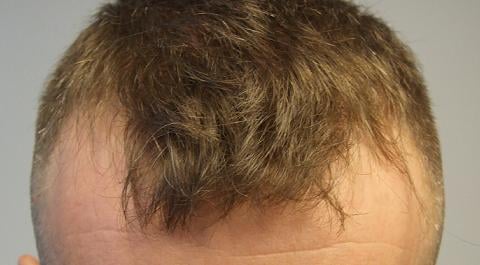 We had to cover his frontal zone. Let's see a picture we made right after the hair transplantation at our clinic: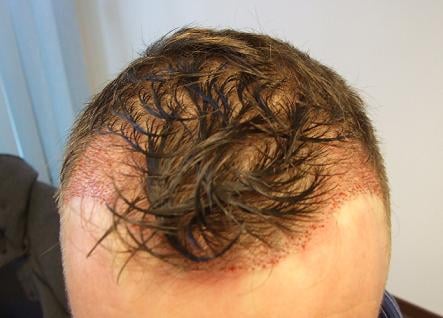 Before he left he shared his opinion and his impressions with us:
"The staff was very kind. Sophie was very professional. Doctors and assistants were nice despite the fact that they didn't speak my native language."
1 week after the intervention the donor area is almost healed. Those small red dots will disappear in some days. Our patient came to see us at our consultation, so we took a picture of his head at the examination: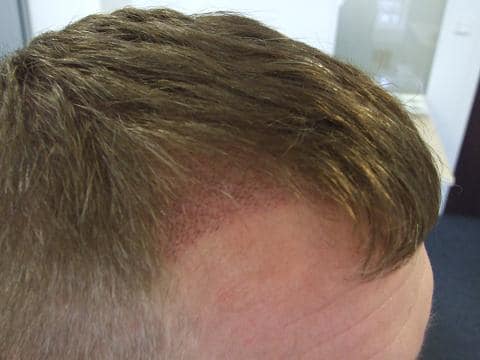 3 week after the surgery: the red spots disappeared and the donor area is recovered. During the next period the patient will lose the implanted hair, and then the newly grown hairs will cover the bald spots.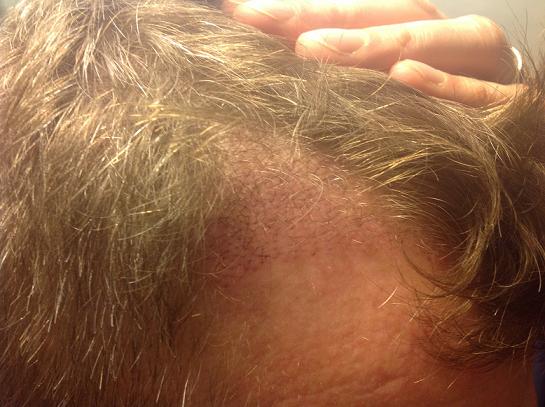 Take a look at the photo taken 3 months after the surgery. You can see that almost every implanted hair fell out, but then the new hairs will start to grow.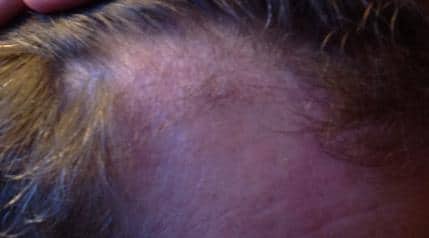 And finally a little addition : how do we know that we implanted 1950 hairs exactly? The assistants count every hair we harvest!
Our patient sent us some pictures for the 6-month check-up. He is very happy about the result, as the implanted hairs grow fast, and this is not the final result!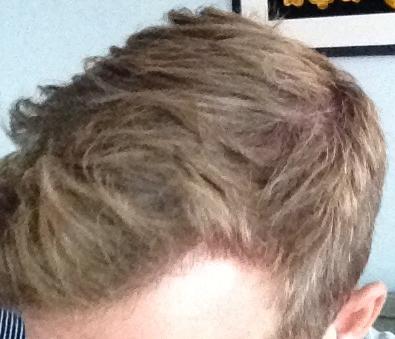 The final result will be visible 12-15 months after the surgery: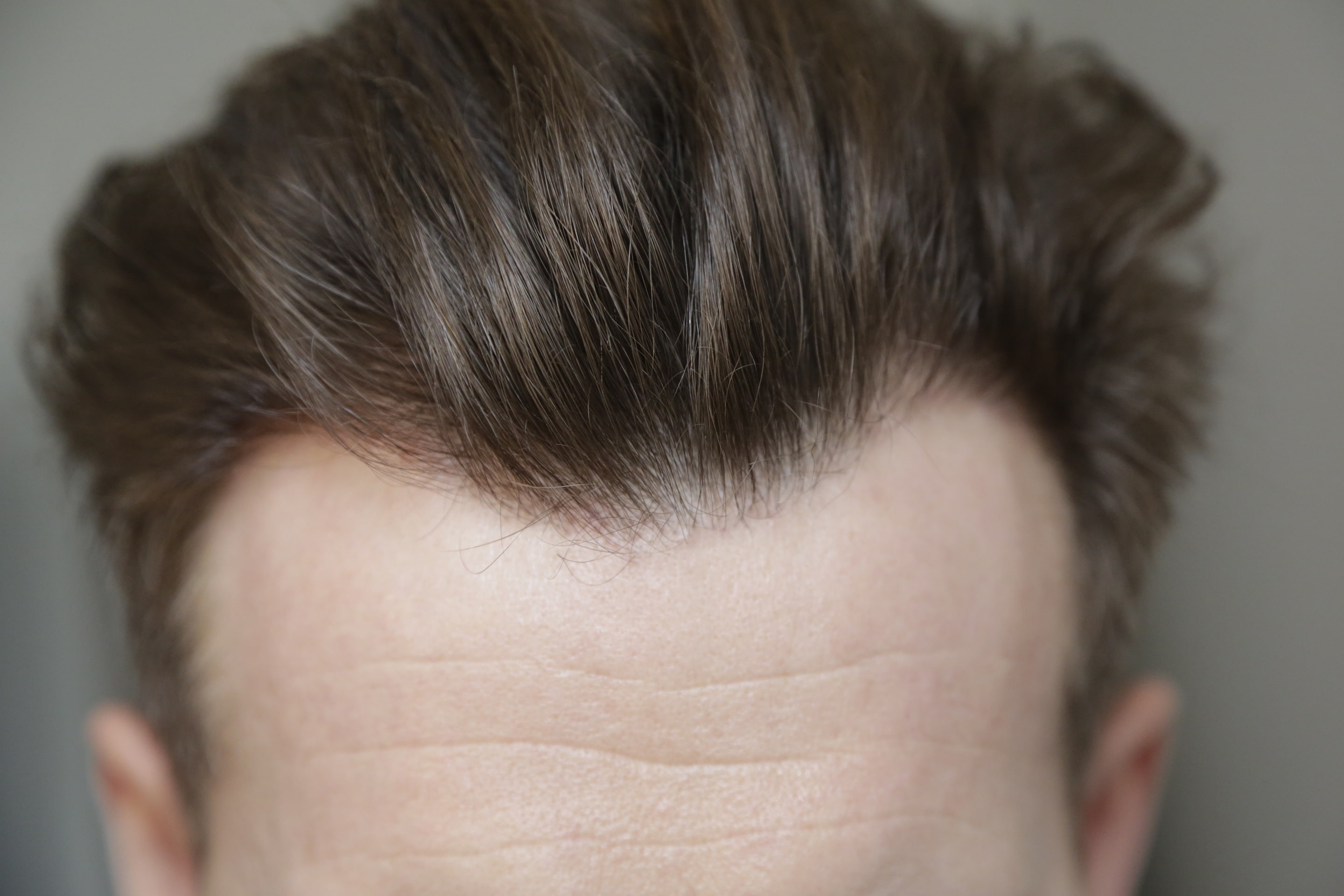 Do not hesitate, complete the form below and let our colleagues help you solve your hair loss problem as soon as possible!
 loading…