Gilles – 3000 hairs
Gilles received 3000 hairs at our clinic. He already had a FUT surgery ten years ago, but the balding process did not stop, so he needed another intervention. Check out his head before the intervention. The second picture was taken at the clinic after the hair cut.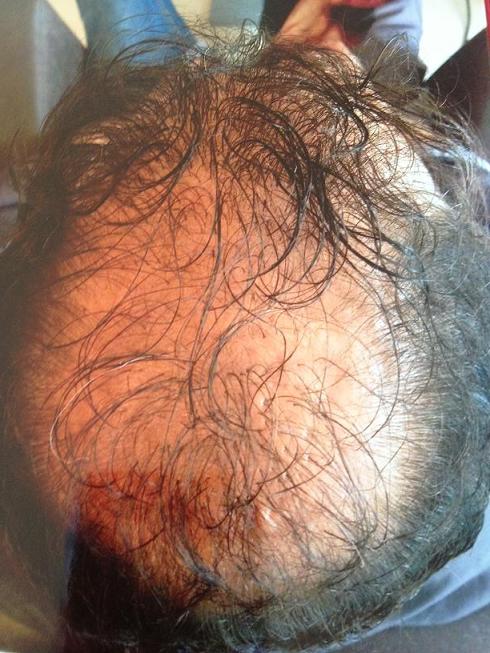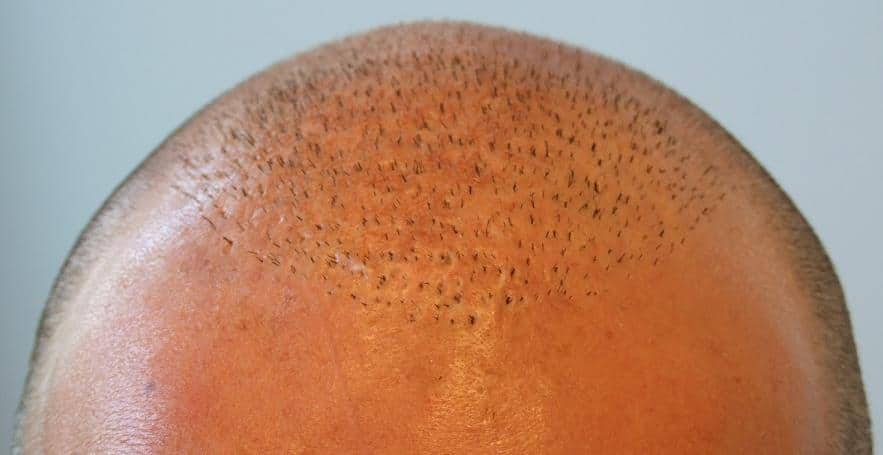 On the 2nd picture the hairs implanted during his first surgery are clearly visibles. The result of a FUE surgery is more natural. Here is his head right after the surgery: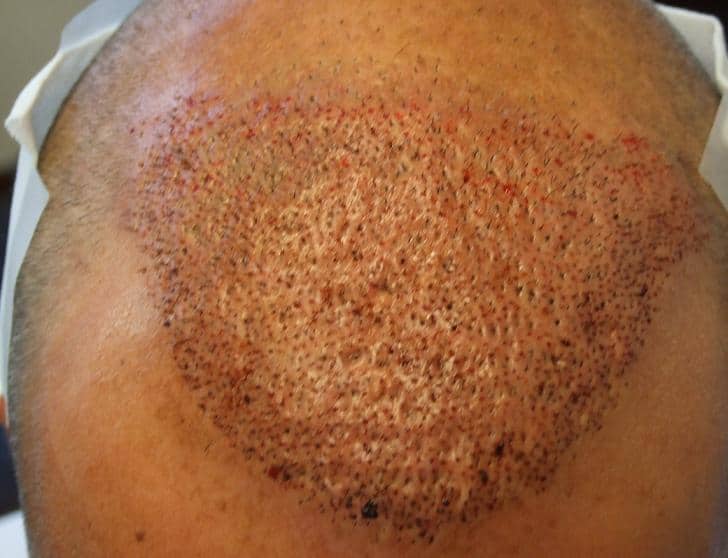 The first check-up photo must be sent 1 week after the surgery, thus we can follow the healing process of our patients. There are people who come back for an examination, others send us some pictures of their head.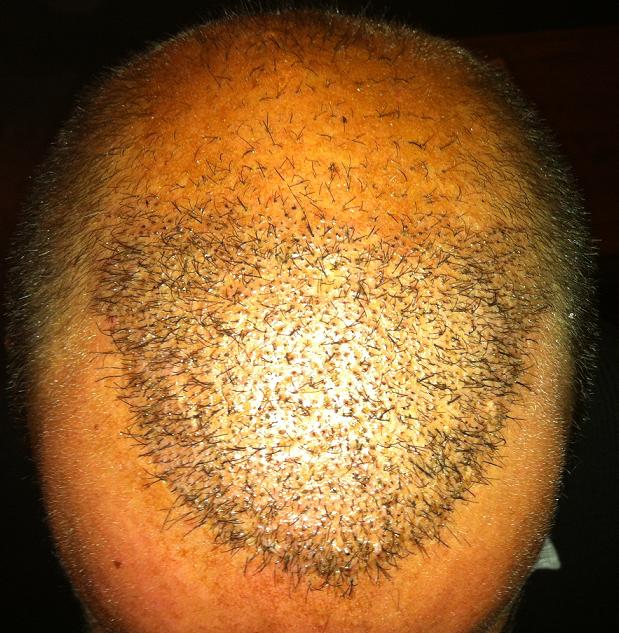 After 3 weeks the healing process finished. You can see the density of the implanted hairs, but the patient still have to wait for the final result, as the hairs fall out and the new hairs start to grow in the 4th month following the intervention.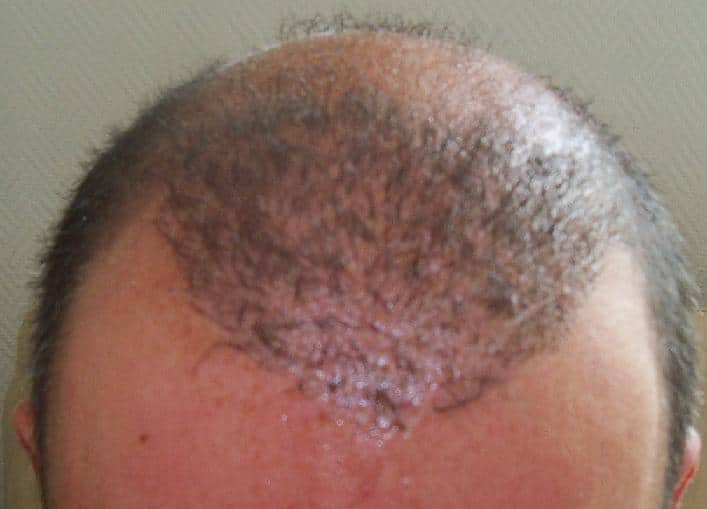 Let's see Gilles's picture that he sent us for the 3-month check-up: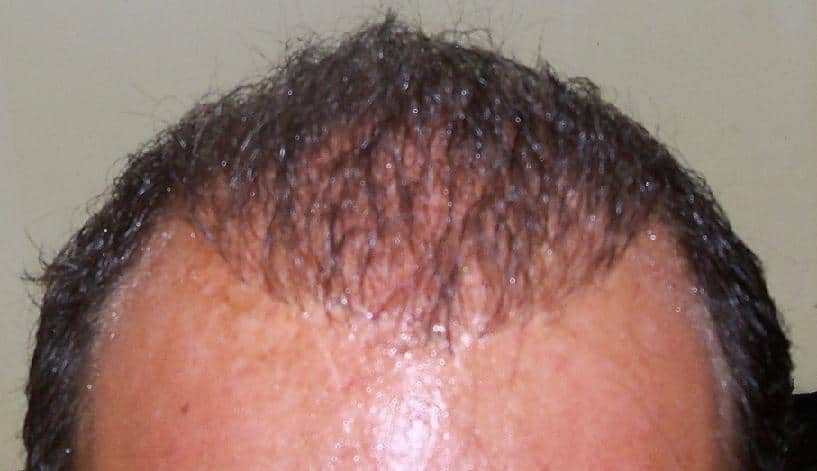 Until the 6th month following the intervention the most of the implanted hairs start to grow.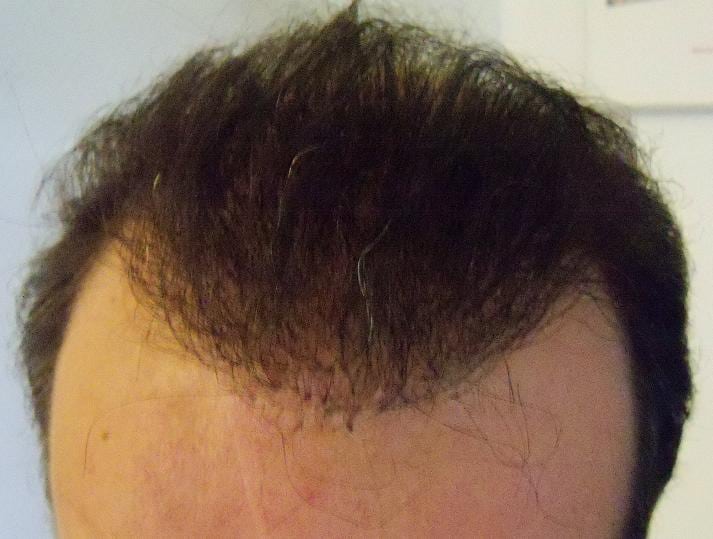 It is a little bit unclear, but he sent us a photo made 1 year after a surgery.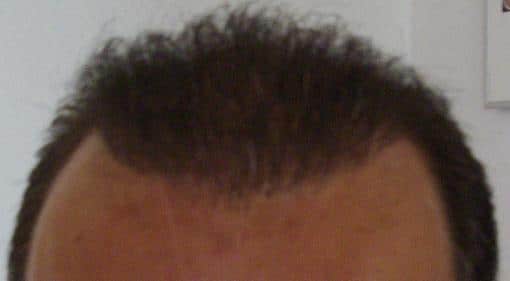 Do not hesitate, complete the form below and let our colleagues help you solve your hair loss problem as soon as possible!
 loading…