Emmanuel – 5000 hairs
Emmanuel came to a personal meeting to get an exact treatment plan from our consultant. We examined his hair and scalp, and suggested the implantation of 5000 hairs during a 2-day surgery. Here you can see his head before the intervention.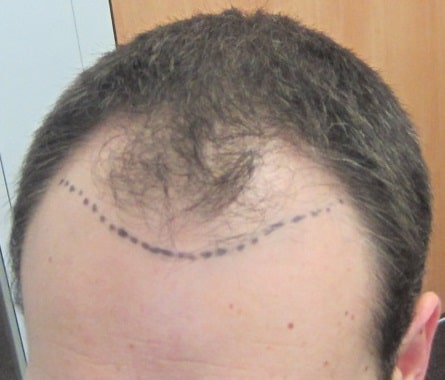 We recreated the frontal hairline and covered the bald areas. This was the result right after the surgery.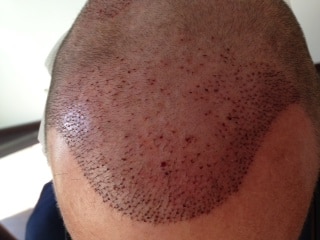 We do not want to leave our patients alone after the intervention, our doctors always follow the evolution of the result. To do that, we ask our patients to send us some photos for check-up examinations. The first must be sent 1 week after the treatment.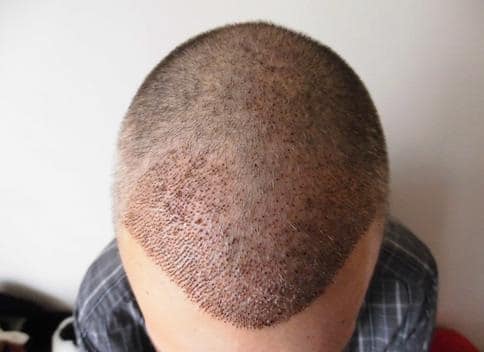 It is normal to have crusts on the head 1 week after the surgery (as you can see them on the picture), but during the 2nd week, these crusts must be washed off under the shower by doing a gentle massage. On the 3rd-week photo, you can't see any crusts!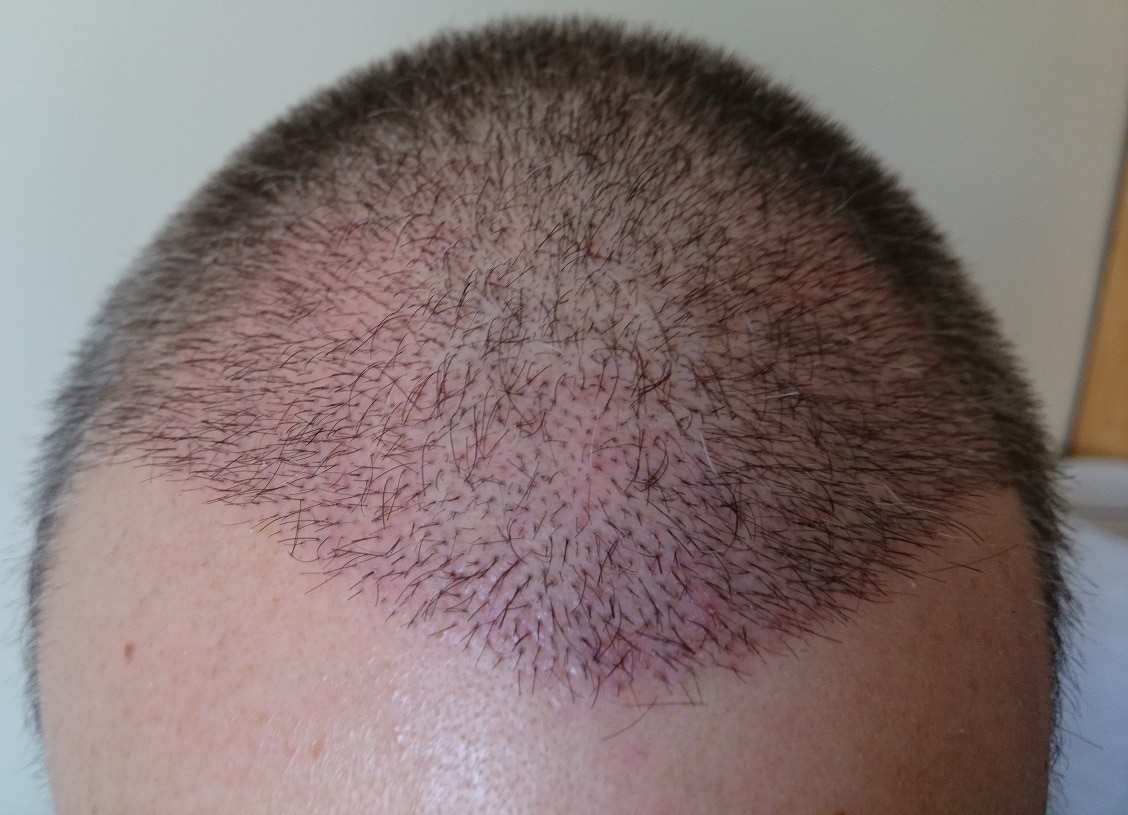 After this period, the implanted hairs start to fall out, and this phenomenon continues until the 3rd-4th month following the surgery. You cannot see huge changes compared to the picture taken before the intervention.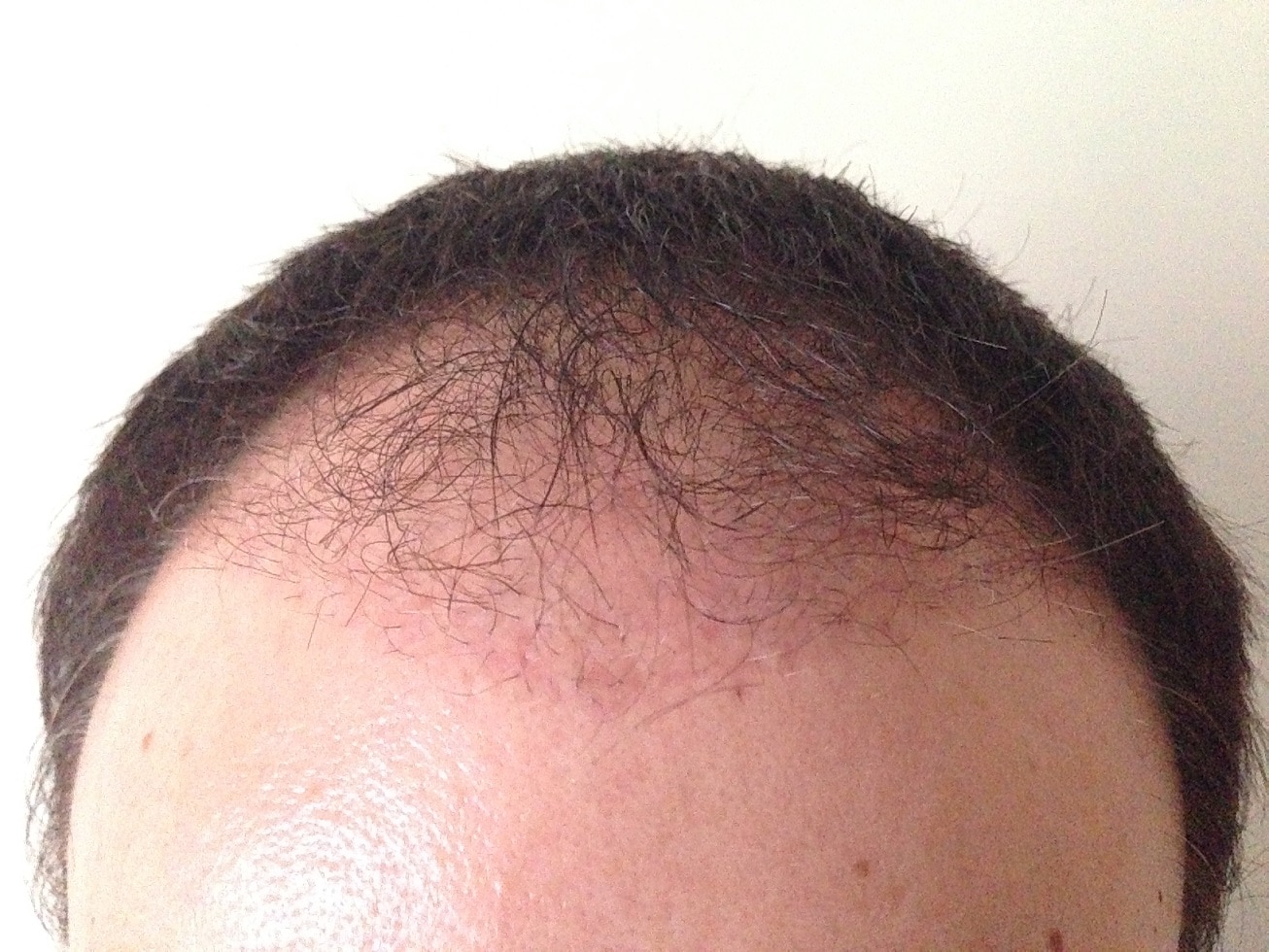 But this photo taken 6 months after the surgery speaks for itself. The hairline of Emmanuel changed a lot! Check out also the before-after photo to see the difference.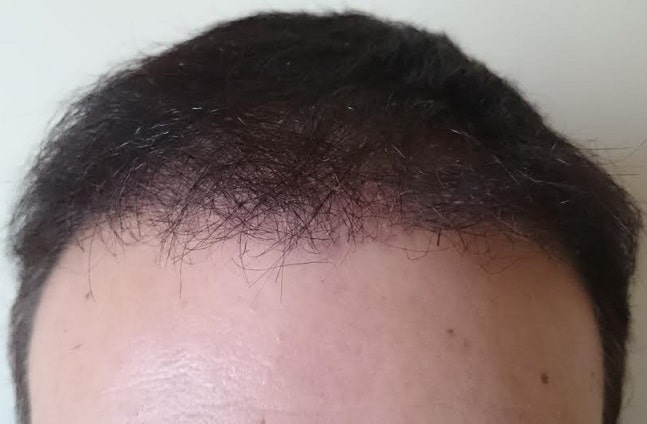 Do not hesitate, complete the form below and let our colleagues help you solve your hair loss problem as soon as possible!
 loading…