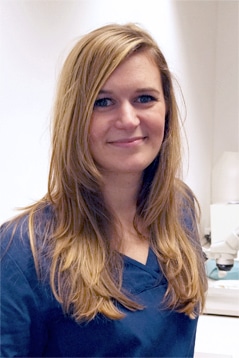 My name is Dr Anna Andrusch, I obtained my M.D. at Semmelweis Medical University. After finishing my studies, I specialised in skin and sexually transmitted diseases, but I am also interested in aesthetical surgeries, especially in treatments where I can use my dermatological knowledge. I believe that with my work, I treat not only the patients' body, but their soul as well.
Besides my interest in  aesthetical surgeries, I also work at an emergency department, where I meet many types of problems and cases, thus I can broaden my skills of problem solving and deciding on the best option of treatments.
Currently, I work as a consultant in HairPalace's team. During the personal evaluations I examine and pay attention not only to the patients' hair, but also to the condition of their scalp, because I think that treating eventual skin disorders that may result in hair loss is crucial before the hair transplantation.