Don't Get a Hair Transplant Before Reading Our Complete Guide to the Procedure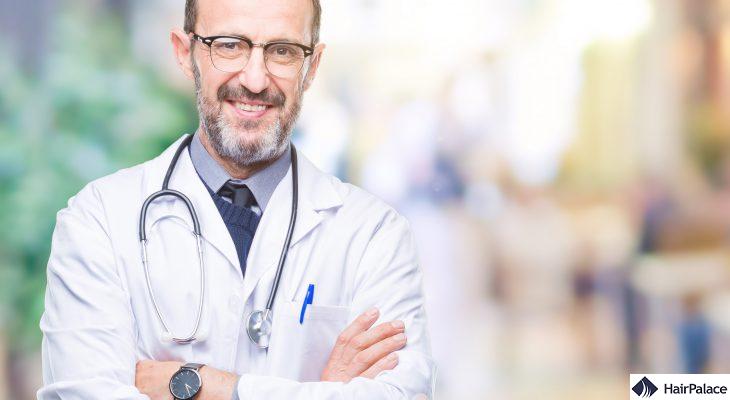 Hair transplant surgery is more accessible, affordable and popular than ever. A number of celebrities have discussed their own experiences with admirable honesty, and the revitalised hairlines sported by Wayne Rooney, Robbie Williams and James Nesbitt (to name just a few) are terrific examples of the quality results cutting-edge hair transplant surgery can achieve.
But there's more to the growth of hair transplants than star power: the modern man's commitment to looking good shares the responsibility, too. This increased interest in grooming and self-care led to more than 800 new barbershops opening across Britain throughout 2018.
For style-conscious men, the prospect of undergoing surgery to restore hair growth is just another way to look (and feel) their best. But it's vital to know what a hair transplant involves before deciding to go through with it — and we're here to help.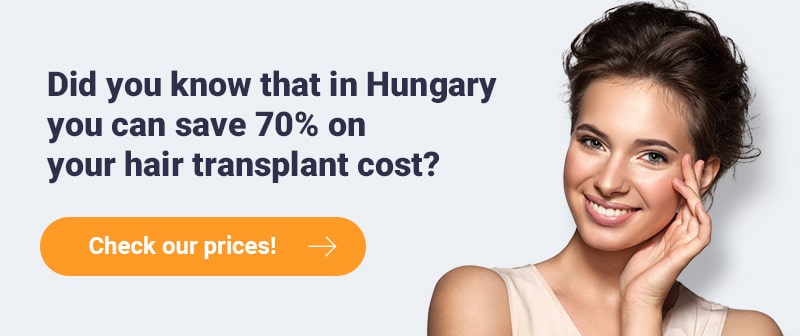 What hair transplant techniques are available?
Two types of hair transplant are available:
FUE (Follicular Unit Extraction)
FUT (Follicular Unit Transplantation)
They may sound similar, but they're very different.
FUE
FUE is the most popular and effective hair transplant method. This involves removing follicular units from the scalp's donor areas (usually the back and sides, unaffected by common hair-loss issues like male pattern baldness).
The surgeon implants extracted follicles into the target site. The most advanced FUE transplants utilise the FUE2 SafeScribe, an innovative handheld device designed to achieve the most accurate, natural results.
The FUE2 SafeSystem makes no incisions in the scalp (unlike traditional FUE needles) and poses almost no risk to the grafts. Between 95 and 100 percent of implanted hairs grow back successfully.
Another benefit of the FUE2 SafeScribe is the lack of visible scars. This offers patients complete freedom over their choice of hairstyle in the future, from undercuts and fades to crew cuts.
Surgeons harvest more follicular units in less time using the FUE2 SafeScribe, too. This means procedures may be shorter and more efficient than traditional FUE and FUT treatments.
FUT
FUT is a more invasive, restrictive hair transplant method.
Surgeons remove a strip from the donor area on the back of the head. This usually measures between 15 and 20cm in length, but may vary based on the number of hairs required.
Follicular units are harvested from the strip and implanted into holes cut into the patient's scalp. FUT takes much longer than FUE (especially with the FUE2 SafeScribe), as each unit is inserted one by one.
One major drawback of FUT surgery is the scarring caused by removing the strip from the back of the scalp. Patients may grow their hair long enough to cover the scar, but this limits their freedom — which can frustrate men preferring short styles. The scarring also means the post-FUT recovery process is longer.
How long does recovery take?
Recovery times for FUE2 SafeScribe hair transplants are shorter than those associated with FUT procedures:
FUE2 SafeScribe
The FUE2 SafeScribe tool makes no incisions in the scalp (due to the innovative depth-blocking function), ensures precision and achieves a higher success rate. Most patients' recovery period tends to last between five and seven days, though this may vary from case to case.
Crusts will form on the scalp during the first week following surgery, but gentle massage can encourage these to disappear in the second week. Within 12 to 18 months, most patients can expect to see the full results of their hair transplant.
FUT
As the FUT procedure involves removing a strip of flesh from the scalp, patients choosing this technique should allow for a longer recovery period.
They may be able to return to work after 10 to 14 days, and sutures are usually removed after two weeks. The scar will be visible while the implanted hairs grow over the following months. Some patients may feel self-conscious and choose to cover the scar with a loose hat, though this is impractical in most workplaces.
Regardless of the technique used, patients must take care of themselves after hair transplant surgery. Cardiovascular exercise, weight lifting and any other activities causing physical exertion should be avoided for a number of weeks (based on your doctor's advice).
Finding the right hair transplant clinic
One of the most important steps in undergoing a hair transplant is finding the right clinic for your expectations, goals and budget.
Here are some key points to think about:
Check reviews
Anyone looking for a hair transplant clinic should check reviews written by other patients.
This is vital to make sure the business and its staff are professional, reliable and responsible. Patients should focus on reviews from men with a similar degree of hair loss and explore 'before and after' photos (be wary of any clinics which don't display these on their website).
Taking the time to check reviews of hair transplant clinics provides real peace of mind, so don't agree to any surgery without researching the team's reputation first.
Pricing
HairPalace's hair transplant surgery is performed by our expert colleagues in Budapest, Hungary. They boast years of invaluable experience, training and cutting-edge facilities. Yet our rates are up to 50 percent lower than those in the UK.
Why? Because Hungarian salaries are lower, but the surgeons are subject to the same regulations and standards as those in the UK (and other EU countries). You can expect natural, permanent results across all of HairPalace's affordable packages, starting as low as £1390 (for 2000 hairs).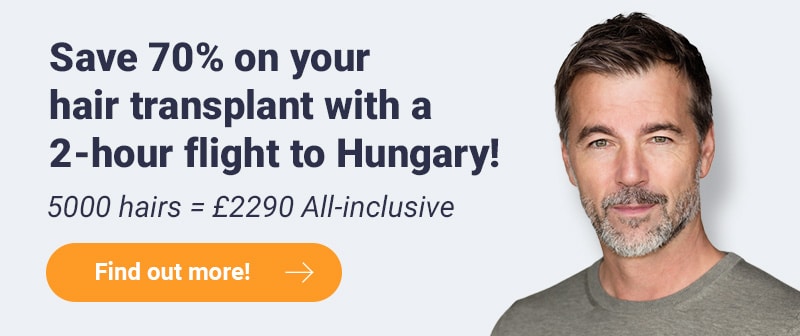 Consultation
A consultation is crucial to give patients all the information they need and to determine if they're a suitable candidate for surgery.
The doctor will evaluate your scalp, hair loss and donor area to offer a personalised quote. You'll have a valuable opportunity to ask any questions and address concerns you may have.
Undergoing a hair transplant is a big step for men struggling with hair loss. But choosing a reliable team of experts with a reputation for excellence makes the entire process far simpler and more comfortable.
Want to learn more about booking your own free online consultation with HairPalace? Get your free quote now!