Christophe Hair Transplant – 4000 Implanted Hairs
Let us present you Christophe who received 4000 hairs during a 2-day intervention at our hair clinic, using the FUE Safe System hair transplantation method. Here you can see his head at our personal consultation. Our specialist drawed the new hairline we wanted to create.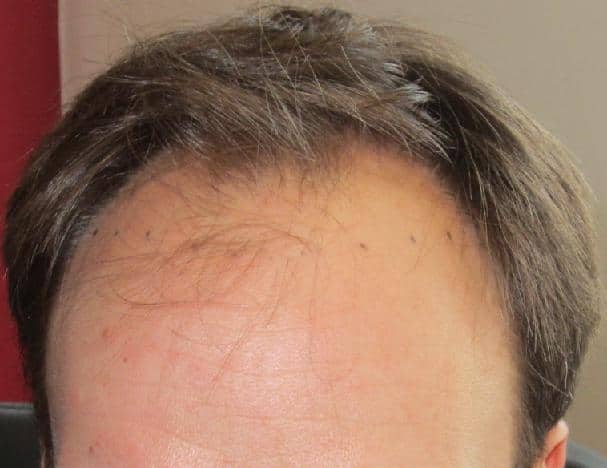 This picture was taken at the clinic, before the intervention. The haircut is necessary, because the doctor must see the angle of growth of a hair.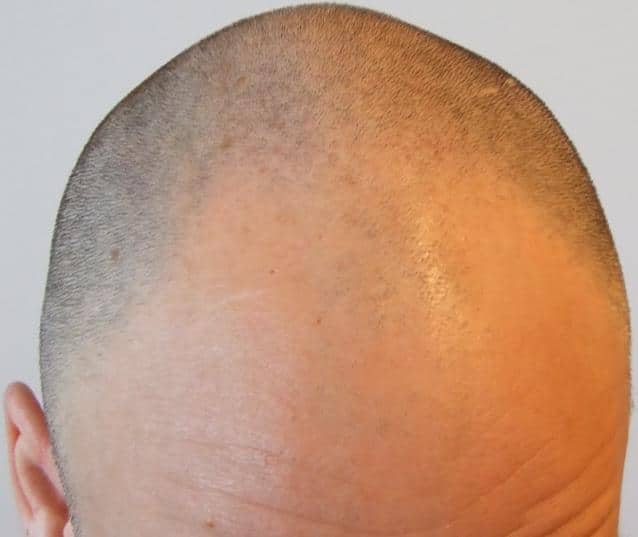 As you can see on the following picture (made after the intervention), we covered all the frontal zone. We always try to create a natural-looking hairline using the grafts containing 1 hair at the hairline.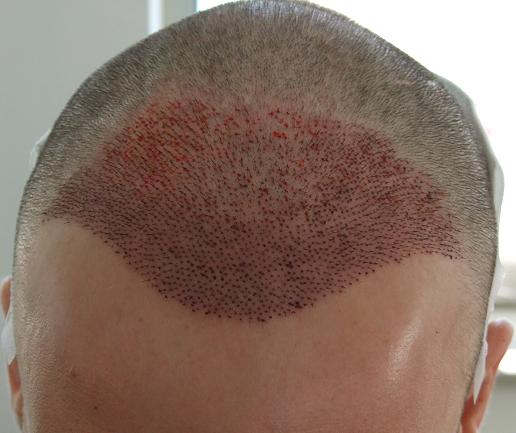 We are very happy if our patients fill out our satisfaction questionnaire, and we are excited to read their opinion and reviews. Christophe was very kind and wrote us a long review!
"The best team I've ever met, crazy team but amazing team, I felt like I was at home. Thanks for your kindness and patientce – the all team makes a wonderful job, enjoying people and it's incredible! Special thanks to the doctor, you have magic hands and you don't need to learn drawing. And I don't forget the rest of the team, for laughning and smiling. Sincerely and truly, Christophe.
And thanks to the team outside the clinic. Perfect!!! Thank you, you changed my life!"
He also created a little picture showing his future with dense hair. Thank you, Christophe!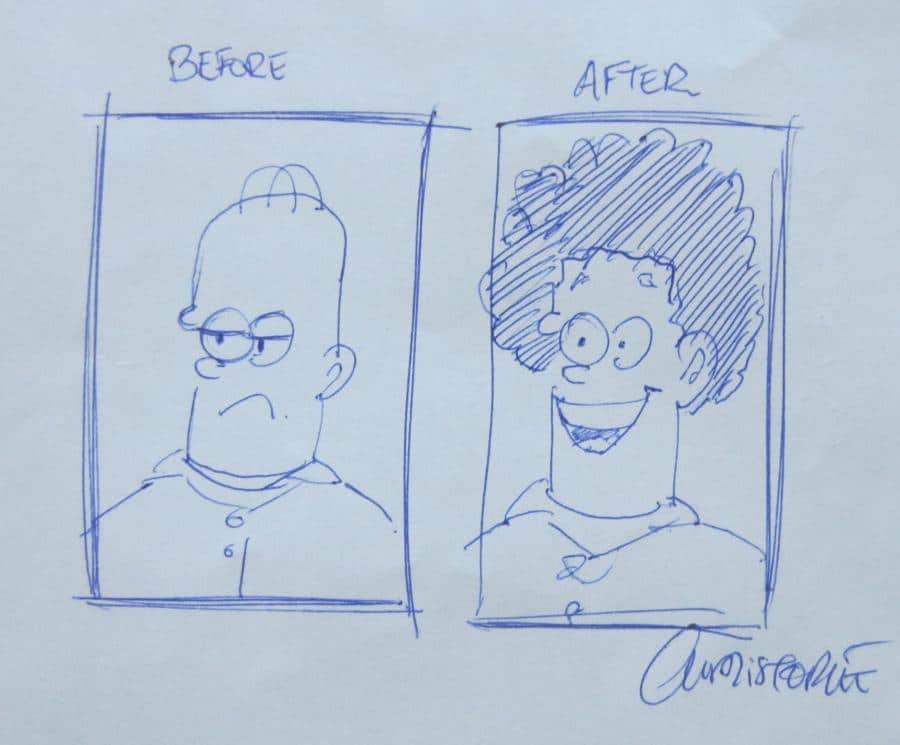 After returning home, he sends us pictures for every check-up examination. Here is a photo for the 1-week check-up.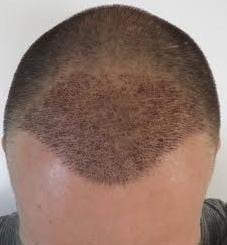 The next check-up takes place 3 weeks after the surgery. After the implanted hairs will fall out until the 3rd month, but then as the hair grows back, the result becomes more and more dense.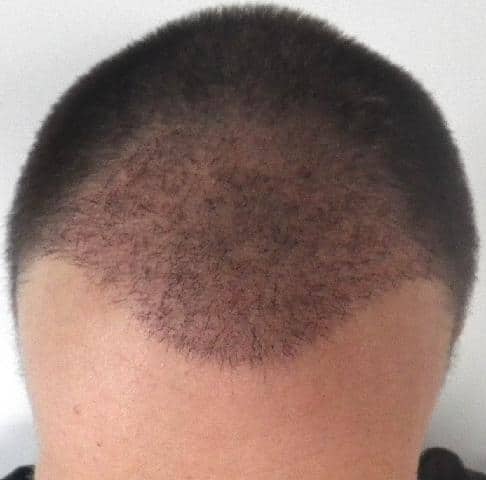 The 3-month control is the hardest for every patient, as the implanted hairs fall out until this time, thus the situation is the same as it was before the surgery. These hairs start to grow back after the 4th month following the surgery.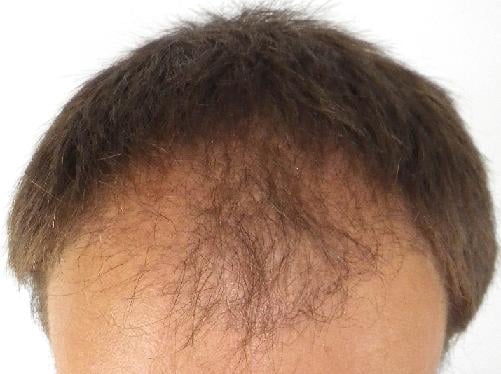 The months went by quickly, and we are already at the 1-year control examination, so Christophe sent us his new pictures. The change is clear, and the implanted hairs still in a growth-phase.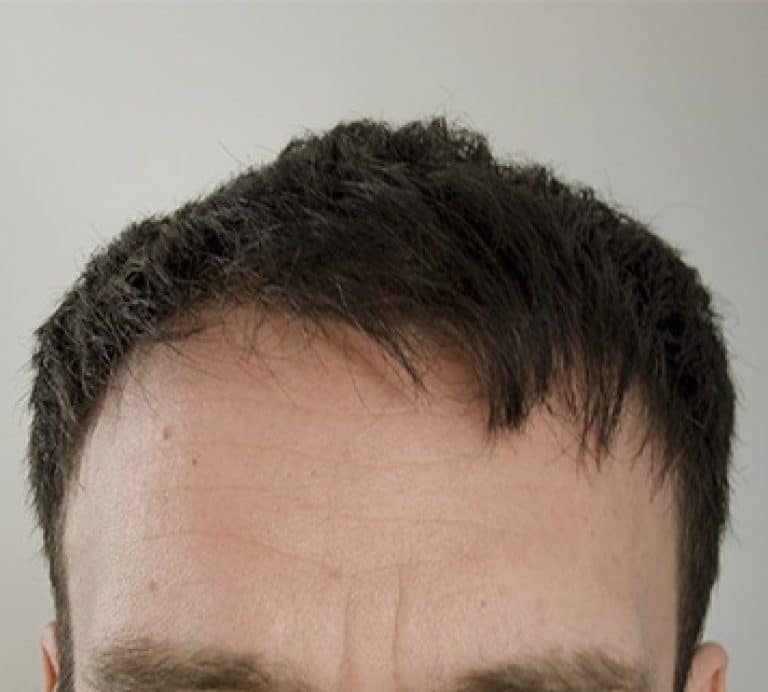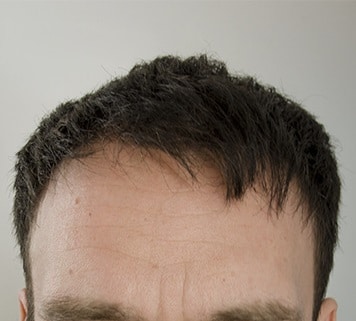 Do not hesitate, complete the form below and let our colleagues help you solve your hair loss problem as soon as possible!
 loading…