Our patient, Cedric wanted to cover the 2 frontal areas on his head (Zone 1 and Zone 2). As we are talking about a young patient, we can achieve a dense result, in these cases the regrowth starts soon after the intervention.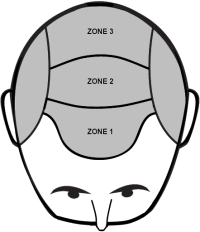 Check out the bald spots on Cedric's head! (Pictures made before the intervention at the clinic).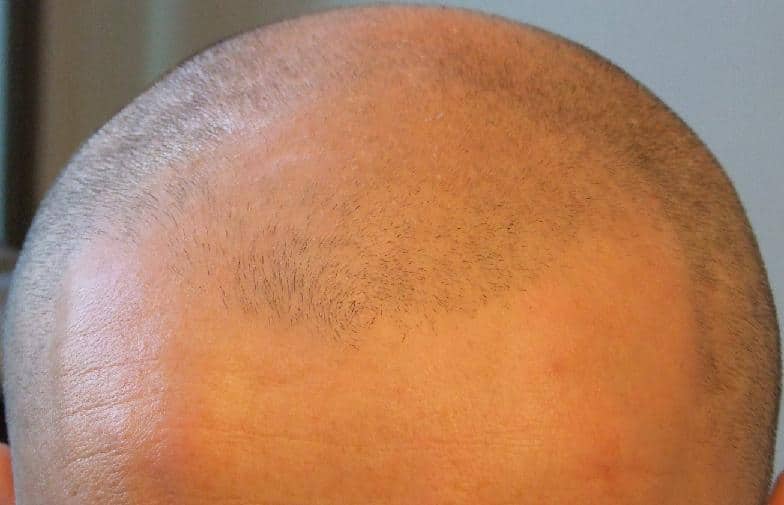 The traces of the intervention are clearly visible on the following image made after the procedure. Check out these 2 pictures showing how we covered the two bald zones of his head.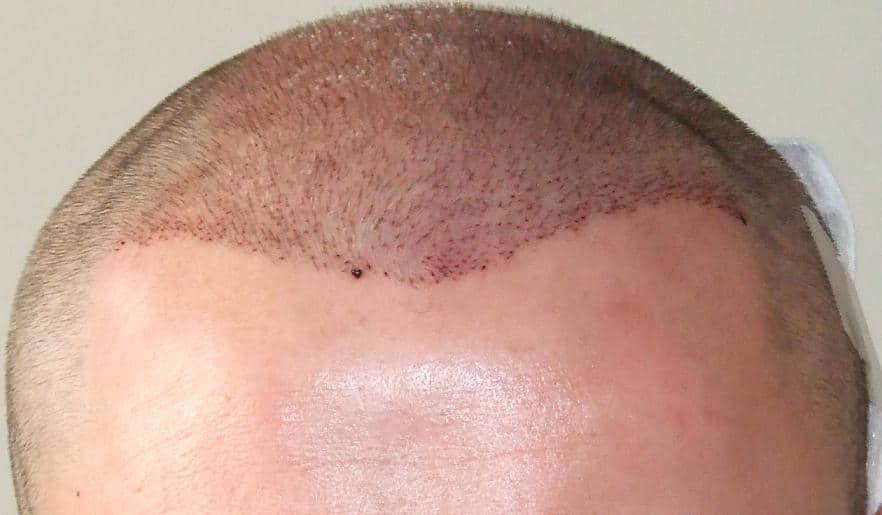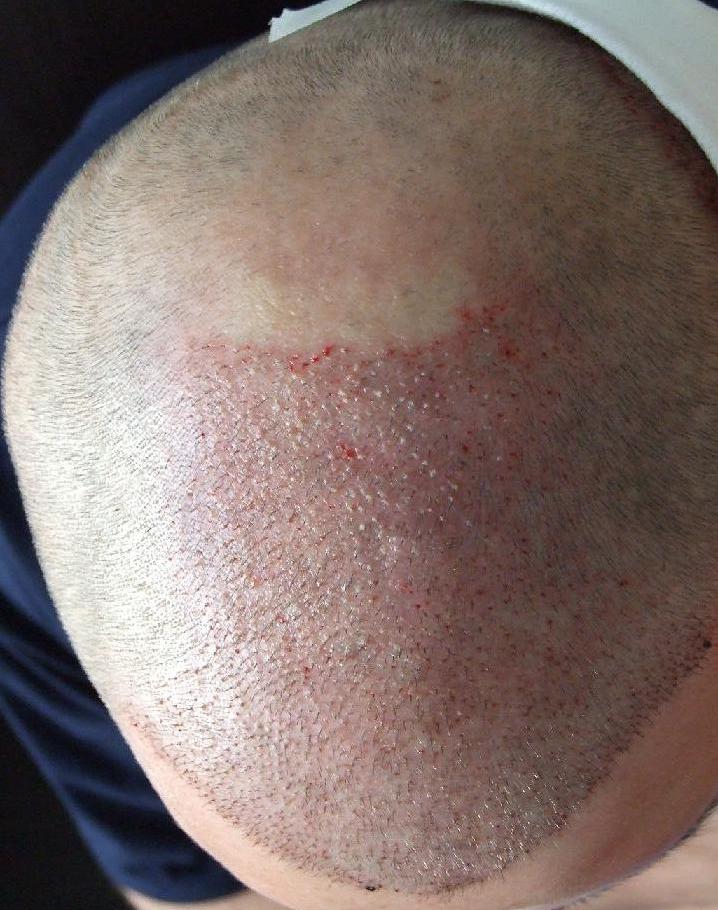 We always ask our patients' opinion of our service right after the surgery. What was Cedric's review on the treatment he received?
 "Agreeably surprised by this hyperdesign clinic! Exceptional quality-price ratio if you compare to the French prices which were the double of what HairPalace proposed. Warm welcome at the clinic, I was very satisfied with my stay in Budapest, the organization was perfect. I recommend it without hesitation."
 Let's see his check-up pictures! These are necessary for us to see the healing of the patient and the evolution of the result. We require the first picture 1 week after the surgery.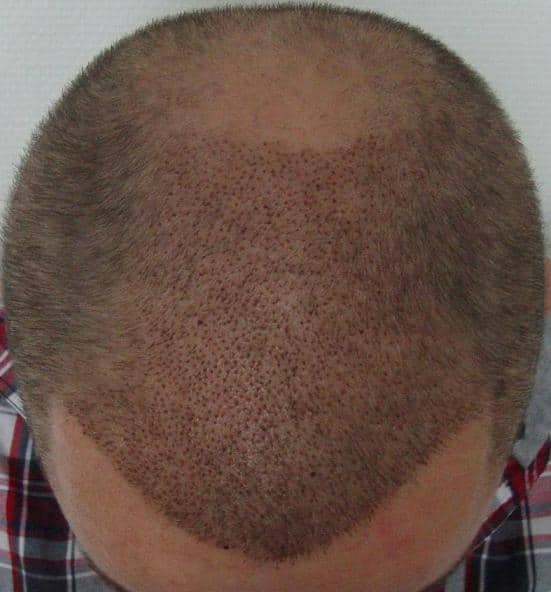 In the first 3 weeks following the procedure the crusts go away and the implanted hairs start to grow back.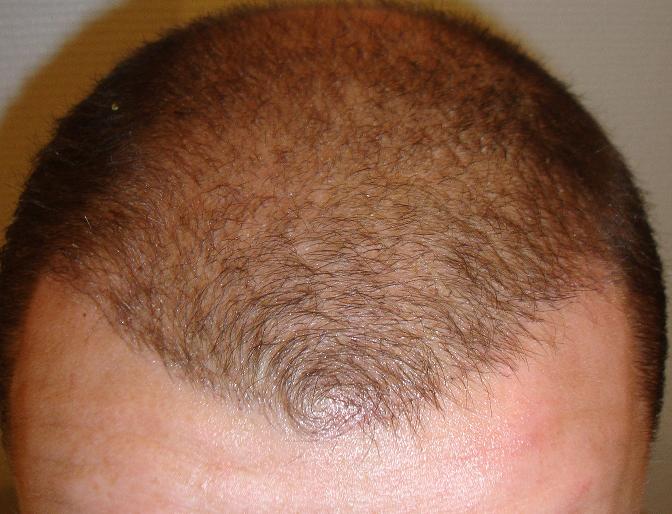 These hairs fall out until the 3rd-4th month after the surgery, when the final regrowth starts. Until these months you cannot see huge changes…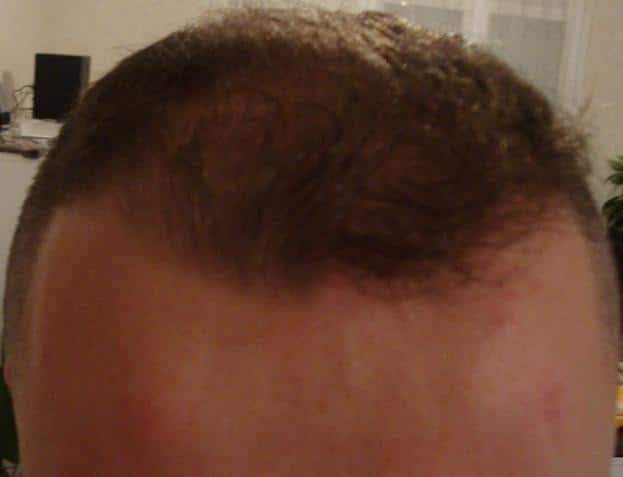 When he sent us his 6-month pictures, Cedric attached his opinion on the result: he is very satisfied and hopes that his hair becomes more and more dense as the months pass.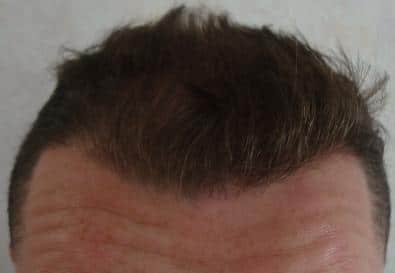 A before-after picture to better see the changes:

Do not hesitate, complete the form below and let our colleagues help you solve your hair loss problem as soon as possible!
 loading…