Bruno – 6000
Bruno went to a personal evaluation before he made the decision and came to have a hair transplant at our clinic. Our specialist drawed the hairline we wanted to create, as you can see on the photo made during the consultation.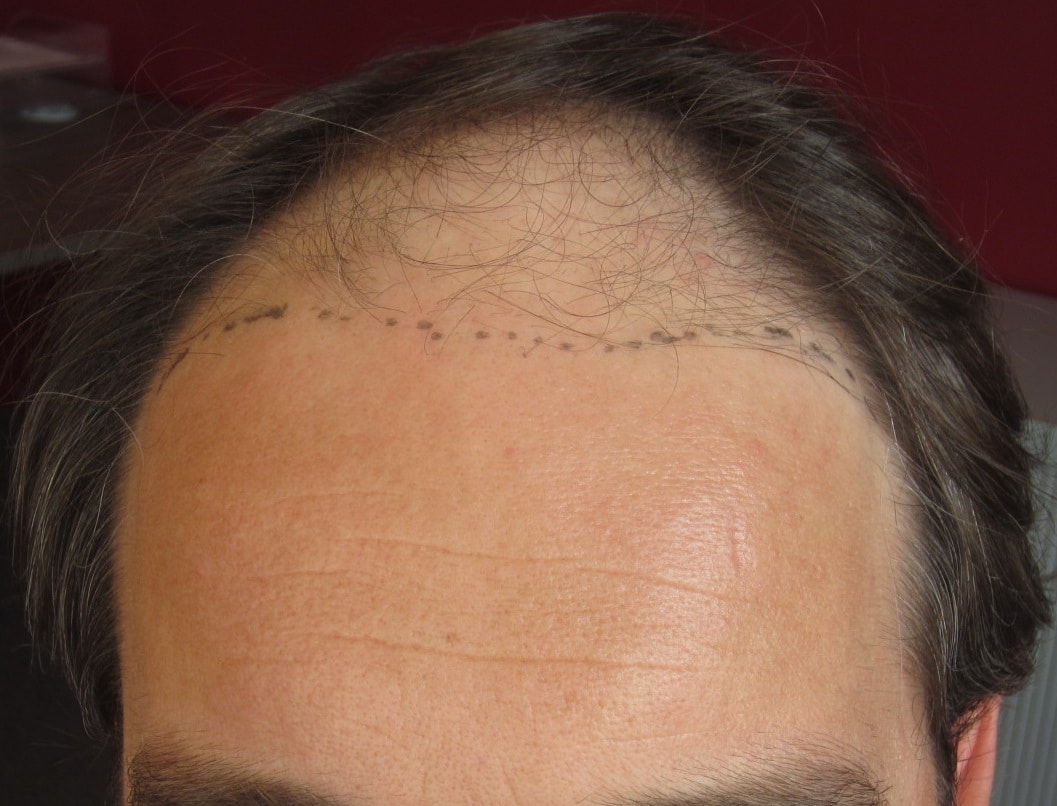 Finally we implanted 6000 hairs in the frontal zone, recreating the hairline of the patient. Here is the result right after the intervention.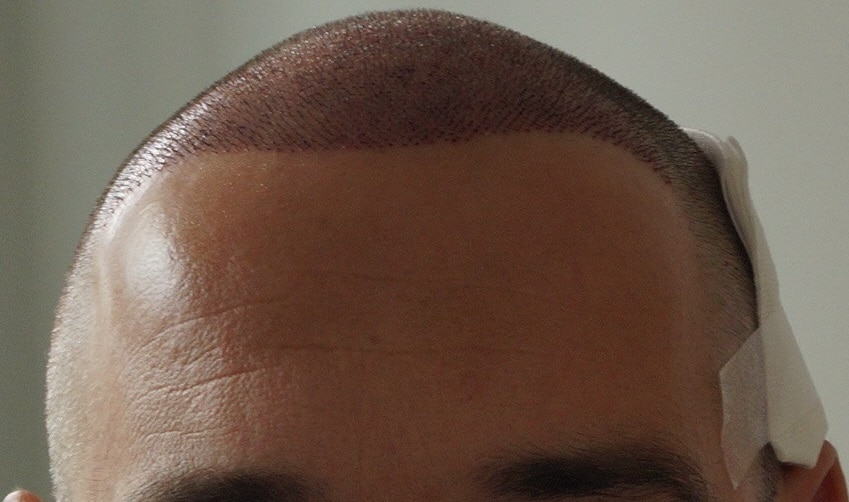 Bruno's scalp was almost completely healed already at the 1st-week check-up. He sent us some photos, thus his specialist could see if there was any problem.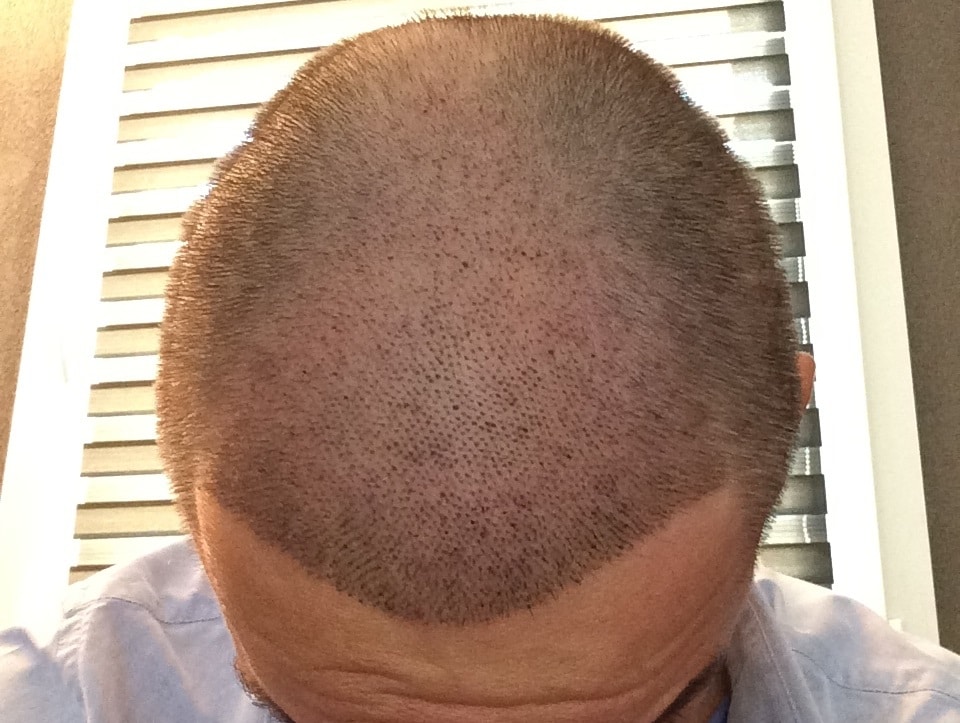 As everything was fine with the 1st post-op pictures, we did not expect any problem 3 weeks after the surgery. His scalp healed and the implanted hairs started to grow back.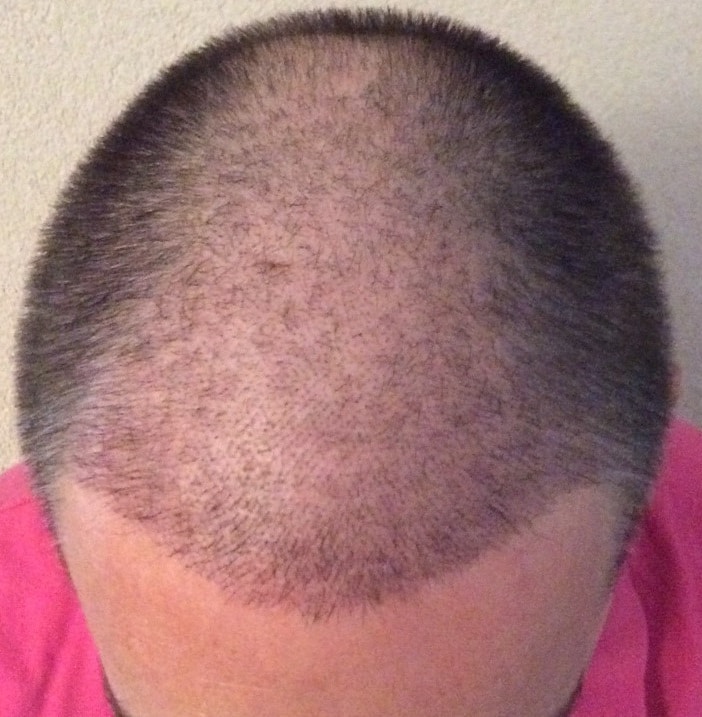 The 3-month picture may be shocking, but all of our patients are informed that the transplanted hairs fall out until the 3rd month following the surgery, and they can expect to see the result growing back after the 4th month.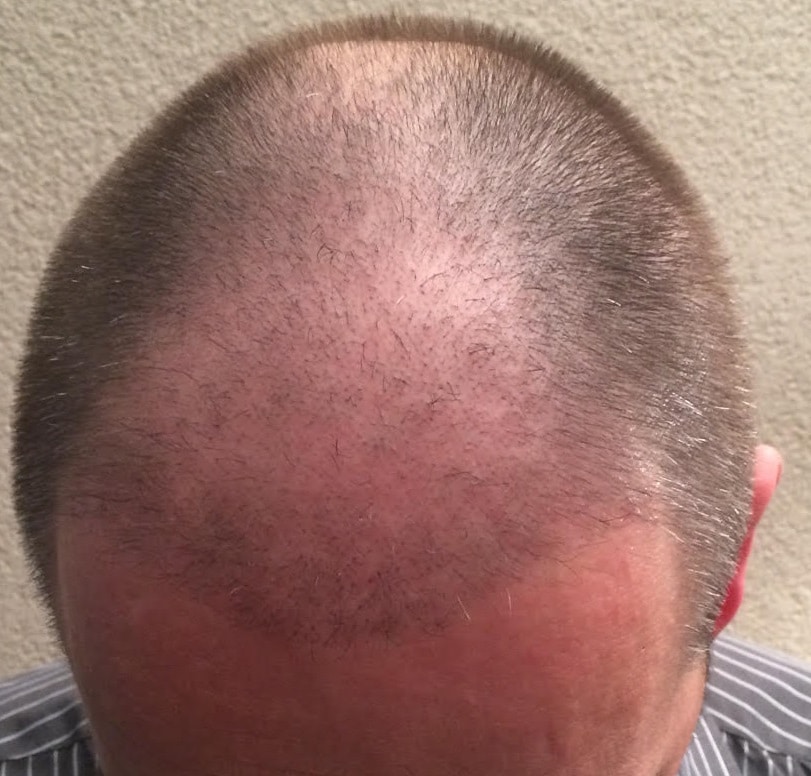 6 months passed after the intervention, and we can hardly recognize Bruno on the pictures. He changed a lot, having a new hairline made him look different.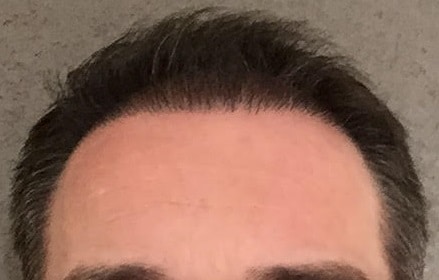 What an unbelievable change you can also achieve!

Do not hesitate, complete the form below and let our colleagues help you solve your hair loss problem as soon as possible!
 loading…