Hair transplantation has always been popular among the celebrities, whose job is to look perfect every time they stand in front of the audience to entertain people. When a famous person from the media receives a cosmetic treatment, the TV channels and the magazines are filled with news for the next few weeks, satisfying the hunger of the fans. Jason Donovan is one of the fine examples of a celebrity whose hair transplant surgery did not remain secret for long and now the before and after photos of his hair can be found anywhere on the internet, revealing the truth.
Regain your natural hairline and the density of your hair!
Hair restoration of the stars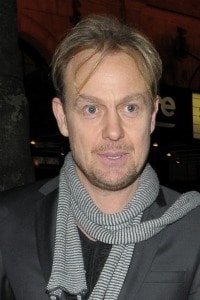 Everybody remember the first time when hair transplantation got into the focus of the worldwide publicity? It was back in the 1990's when Elton John made hair restoration famous with his own hair transplant surgery, which was one of the first of these kinds of treatments among famous celebrities.
The trend has not stopped since then; more and more celebrities chose to have a hair transplant procedure in order to restore their once healthy scalp.
Another great example of the close past, besides Jason Donovan, was Rooney's hair transplant surgery, which came out so spectacular that since then a lot of bald men ask specifically for a Rooney-style transplant at hair restoration clinics.
It can be clearly seen from the above examples that the stars have a strong impact on the everyday people's behaviour and goals. People are constantly chasing the appearance and style of their idolized media characters and try to copy their image, which is also the case with the celebrities' aesthetic surgeries. Many average teenagers choose to have a permanent cosmetic treatment in order to get a little closer to the appearance of the movie stars.
Hair transplantation facts
The people who choose to have hair transplant surgery only to chase the look of the celebrities are just a small percentage of the candidates. Most of them are men and women with serious hair-loss issues that cause real problems in their lives, like a decrease in their self-esteem and self-confidence which can easily lead to depression in the long run.
The main cause of balding among these people is the medical state called Androgenic Alopecia which is a genetic type of hair-loss.
Male Pattern Baldness is also a form of Androgenic Alopecia and unfortunately involves more then half of the adult male population. The medical condition's first signs can appear in the early twenties among men in some cases, which can lead to serious psychological issues in the sufferer.
Hair transplantation's real goal is to help these people regain their outlook in life by restoring their original hair.