Our hair is a vital part of our look and the expression of our personality; a new style can change our whole appearance and healthy, beautiful hair is regarded as one of the most important sex-appeals. However, most people are dissatisfied with their own head of hair: why isn't it curlier, why can't it be longer, blonder, etc.? The good thing is that you can change almost all qualities of your hair and most importantly, you can make it healthier and denser with specific hair products in a natural way. Hair restoration shampoos are perfect for those who want to stop their hair thinning.
Regain your natural hairline and the density of your hair!
Looking and feeling healthy and attractive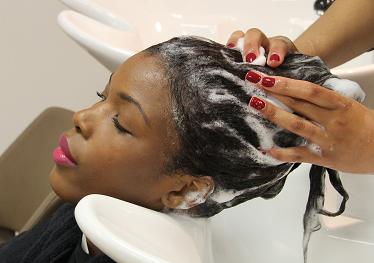 Usually women are the experts of cosmetic products, including the best shampoos, conditioners and hair colours but more and more men experience that knowing and using these products is not a shame but something to be proud of. A confident, attractive appearance is a great advantage in every field of life so feeling and looking healthy is something everyone should try to achieve. Healthy hair is dense and has a vivid colour and to help it get stronger and sparkle you can purchase several different hair products that are designed especially for your hair type and needs. Although you should not expect quick and incredible changes, these products are able to slow down or even stop hair thinning and promote hair growth if you are persistently using them for a long time.
Experiment
These specific hair restoration shampoos are available in major drug stores or your dermatologist can prescribe them but many of them can be purchased on the internet too. Note that every shampoo and even more importantly, every hair is different so you might have to experiment with several different products until you find the one that is the most beneficial for you. They can even differ in their main component and everyone's hair can react differently for a certain substance so it is worth trying a few different ones. However, if you don't know which one to start with or what kind you might need, there are a lot of comparisons and reviews on the web that can help you with the decision. However, if these easy and simple attacks against hair loss do not seem to work, you may have to choose a more radical direction. Different type of cosmetic or surgical hair restoration treatments are available in all major cities and if you feel that investing in a hair transplant surgery for instance could restore not only your hair but your lost confidence too then it is worth considering but if you only wish to make your hair look and feel a little healthier and denser, hair restoration shampoos, conditioners and vitamins are perfect for you.