David Beckham is one of the most popular celebrities of our age. He is an idol of talent and excellent appearance. However, many people can remember that in the old days when he was just a talented football youngster the first steps on the road to become an admired star were his nice look and his long, blond hair. Until today his hair plays an important role in his image. This is why it is very interesting, that gossips have occurred relating Beckham's possible hair transplant.
Regain your natural hairline and the density of your hair!
What is the truth?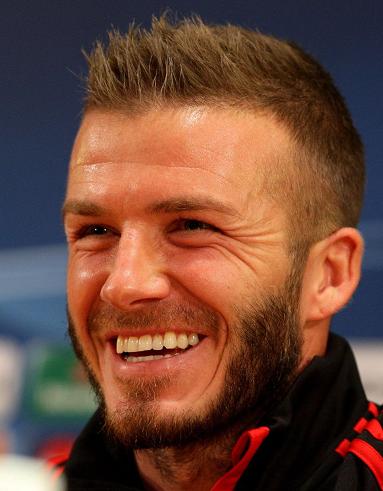 The gossip probably occurred after the other great British football star Wayne Rooney had such a surgery. Of course, the difference between the two players' hair is obvious. Rooney's appearance was that of a balding man from his early age, while the dense, thick hair is one of the most important factors of Beckham's image and interestingly, so far he shows no sign of hair loss. Interestingly, because his father became bald through a male pattern balding relatively early therefore genetically David must be liable to loose his hair rather sooner than later. Still, it seems he did not loose even one hair during the years since we know him. In an interview the reporter asked David Beckham if it was true that he has undergone a hair transplant or at least would he ever consider it in the future. His answer was very polite. He said he had no problem with hair transplant and could understand everyone who was doing it, but he personally would not join the club. He said should he experience hair loss in the future he would shave his hair off rather than having a hair surgery.
What can be the secret of he can avoid balding?
Hair specialists say there are lots of methods, which can prevent hair loss. First of all food is very important. If your diet ensures that you eat the necessary quantity and quality of minerals and vitamins your blood will deliver the needed materials to your follicles keeping them strong and your hair remains thick and dense. Avoiding stress can also add to keeping the healthy condition of the hair. Still, if the androgenic balding starts, simple lifestyle practices cannot hold it back anymore. In this case there are different treatments, like drugs, cosmetic preparations, etc., which can not only stop the procedure but they can even stimulate the follicles to produce new hairs again. Also, there is one thing these hair experts emphasize: one should not undergo hair transplant at an early age, because later on, when more hair is lost, the balding can leave strange "islands" in the scalp, which look really very odd and this problem cannot be solved easily.