Looking good and confident is very important in every field of life. You may not even realize it but the image you project to the world can seriously affect your success both in your professional and your private life. Being attractive is a crucial issue for celebrities and media personalities, so it is not surprising that they make extra effort to look the best they can. Take Jason Gardiner for instance: it is no secret that he has undergone hair transplant surgery.
Regain your natural hairline and the density of your hair!
Celebrities struggle with hair loss too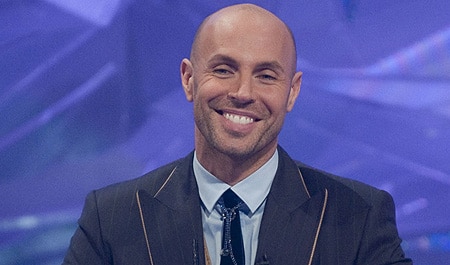 We have seen many celebrity transformations in the past few years and although many of them are not willing to reveal their secret but it is quite obvious that they have got some help with becoming younger and better looking because Nature cannot solve every problem by itself. (Take Jude Law for instance, it is hard to believe that his baldness magically disappeared and he must have undergone a hair transplant or some other form of hair restoration procedure.) However, there are media personalities who are not afraid to stand in the spotlight and talk about their own hair restoration journey. Dancing On Ice star Jason Gardiner is one of the few celebrities who are actually proud of having transplanted hair. He admitted that his baldness caused a spiral of self-hatred and depression and pointed out that getting a hair restoration surgery is not something to be ashamed of.  His spectacular transformation was all over the newspapers since he had two hair transplant surgeries during which he regained all of his hair although he was almost completely bald before the procedure.
Nothing to worry about
The ITV show judge also revealed photographs of himself right before the hair transplantation and his second surgery was broadcast live as part of a hair loss show called The Bald Truth so people could get an insight into the world of hair restoration and he proved that it can offer a permanent and spectacular solution to hair loss problems. He was very happy about the outcome of the procedure and he said very comforting insider infos about the pain involved in the operation too. 'Anaesthetic injections = 5. Once they kick in =0. Post op = a tender 4. It's really nothing painful to endure… a sprained ankle = 8.' As you can see, you have nothing to worry about. 'Because I am a public personality, if my story can help other people that are going through what I went through, then that's great', he said. Let's hope that the words of Gardiner have dissolved every sceptical thought in your mind and now you do not have any doubts about having hair transplant surgery.