Bad Hair Transplant Reversal: A Step By Step Guide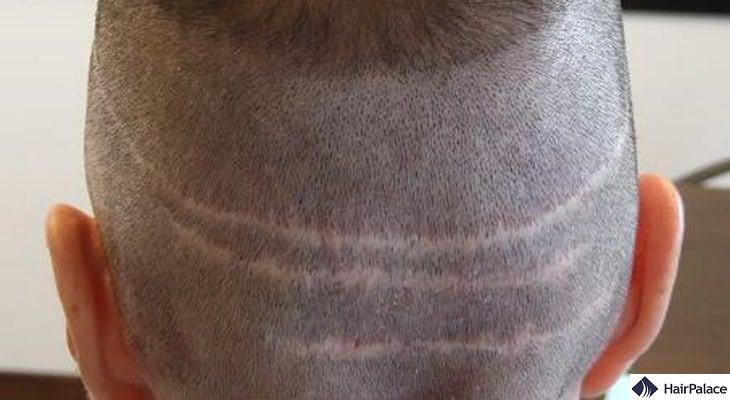 Hair transplant surgery is a complex, delicate process. Only highly-trained, experienced specialists equipped with the best tools should be trusted to achieve a natural, authentic look.
However, sadly, some patients take what appears to be an easier, cheaper route. They may see that a hair transplant is far less expensive in, say, Thailand and opt for this over anything in Europe.
This can end up being a big mistake, leading to further expense to put things right in the future.
Infections, unsuitable equipment, communication struggles and lax regulations can all combine to make undergoing a hair transplant in certain parts of the world a dangerous gamble.
You may be unable to ask your surgeon all the questions you would like to if there are language barriers, while they could lack the quality of training required for a safe, effective hair transplant.
If you receive a bad transplant you're unhappy with, what can you do about it? Can the process be reversed to give you a better chance of satisfactory results?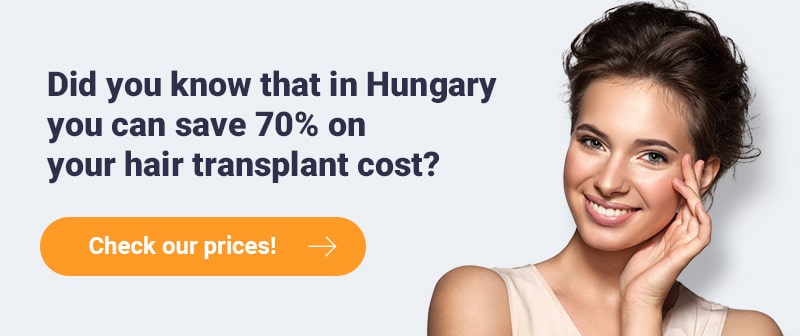 Reversing a Bad Hair Transplant
Does a bad hair transplant mean you'll never get to enjoy such a positive outcome? Not necessarily.
There are various reasons a patient might want to undergo a hair transplant reversal. It may be because the hairline has been placed too far ahead on the scalp, the replacement hairs appear inconsistent with the natural ones or large spaces have been left between implants.
If the surgeon responsible for the original transplant has used large grafts, these may be removed during surgery and cut up, provided the extracted hairs are suitable for re-insertion into the scalp.
Laser hair removal can also be employed to eliminate hairs the patient is unhappy with. This involves treating the hair follicles with pulsating beams of intense light, to destroy them.
Obviously, once the hair has been eliminated it will be unable to grow back. Without any hair coverage, the scars from your first transplant will be more visible.
If you choose to have your poorly-transplanted hairs taken out and have no plans to undergo fresh implants, scalp micropigmentation can eliminate the bald look without any real hairs being inserted.
This non-surgical option basically revolves around tattooing the scalp to make the hairline appear fuller.
While this can cover up the scars, it obviously doesn't create the kind of results you probably hope for if you're considering a hair transplant.
Multiple treatments may be needed to get the scalp to the point at which another transplant could be attempted. The aim is to restore a look as close to its pre-procedure appearance as possible, though scarring from the implanted grafts may make this difficult — or even impossible.
In essence, then, hairs inserted during a bad transplant may be removed through different techniques. However, complete extraction of all hairs might not be necessary if the results can be saved.
If the main problem is that the original surgeon has used too few units (such as 1500 instead of 2000), your new expert can implant additional ones to 'fill out' the hair.
A thorough consultation would be crucial to identify the key flaws in your bad hair transplant and plan the best solution.
The Best Way to Avoid Bad Hair Transplants
The ideal solution for bad hair transplants? Do everything you can to avoid undergoing one.
This may seem easier to say than do, but it's vital you choose the right surgeon and clinic for your procedure.
The proper training and equipment makes a world of difference to the aesthetic results, while the quality of the clinic overall will affect your entire experience.
For example, if you fly to a country in Asia without strict medical regulations, your surgeon and their team is unlikely to work to the same standards you would expect.
Hygiene might not be a priority either, and this has the potential to harm your health. If you pick up an infection, you could become ill — and be forced to extend your stay while you recover.
Medicine and care in a hospital can incur extra expense, taking your overall spends on your hair transplant to greater heights.
A reputable surgeon with access to the latest tools, a strong team and clean, well-equipped facilities will be able to achieve the kind of natural results you want.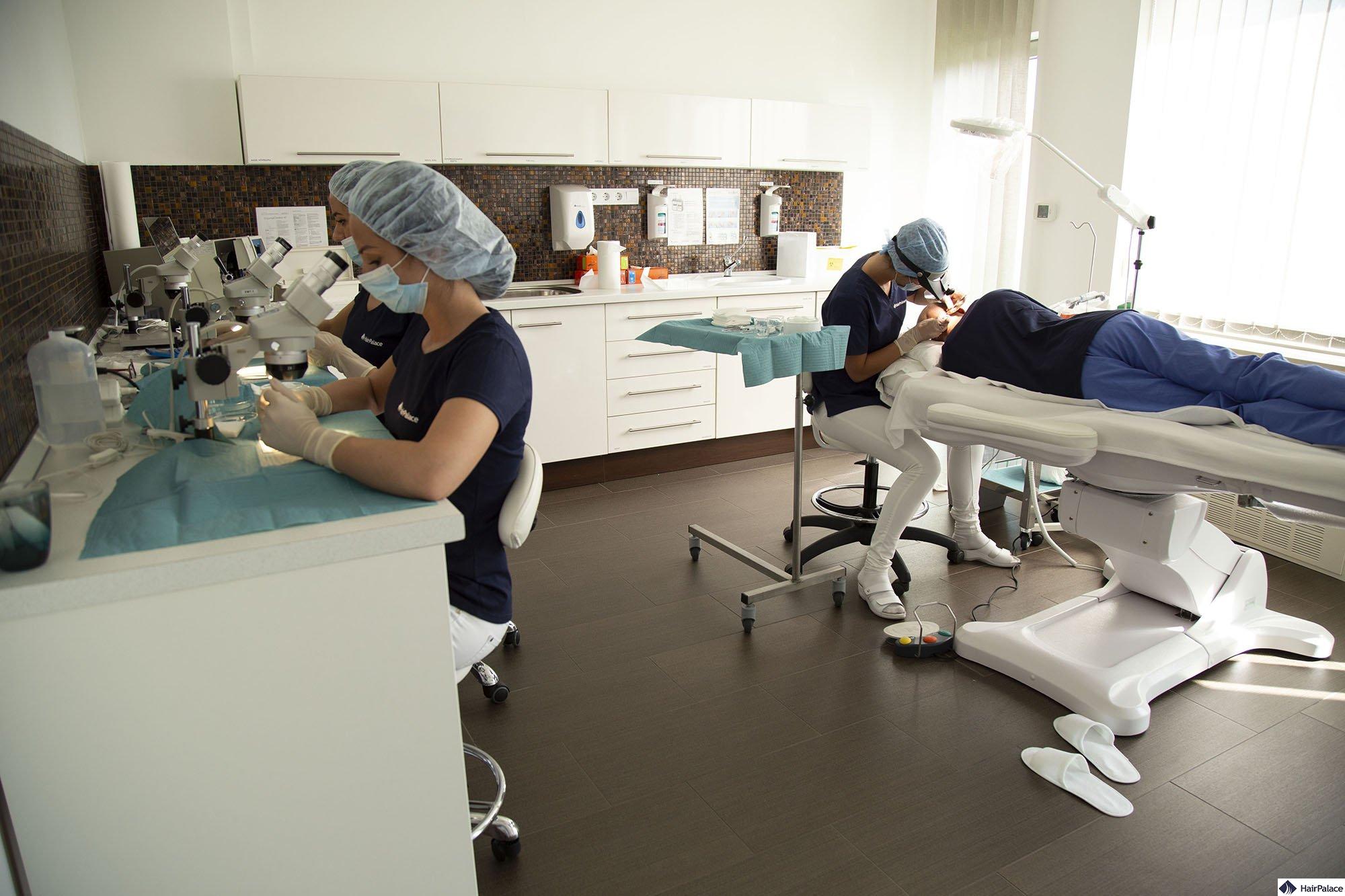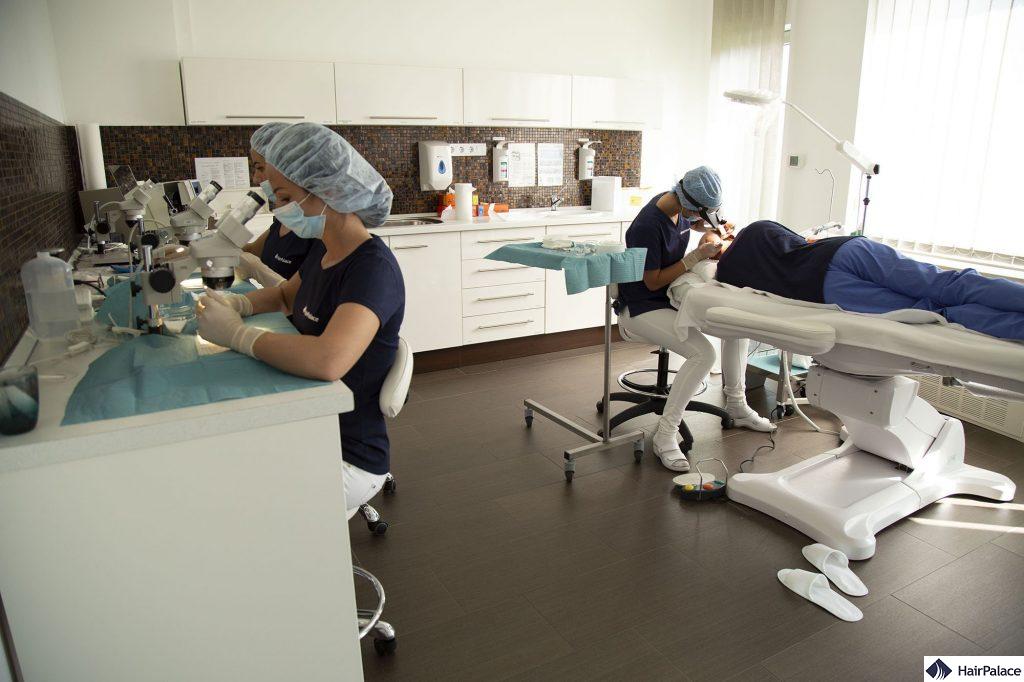 HairPalace is dedicated to providing you with the best experience from the moment you contact us, with in-depth consultations, safe surgery and committed service.
Our online consultation is your opportunity to speak with a professional, address any concerns you may have, and gain the reassurance you need to proceed with the procedure.
Your surgery will be performed in Hungary. This helps to keep our costs competitive but guarantees you a high quality of treatment, from experienced surgeons who have performed countless procedures. During your stay in Hungary, you will have access to a premium apartment and be in the best hands.
Choosing the right package for your hair loss and regrowth goals is simple, and we're here to offer guidance. This level of professionalism and care creates a pleasant, straightforward experience for every patient.
You can save up to 50% on your hair transplantation costs, though there's absolutely no compromise on quality.
If you're curious to see what results we have achieved for satisfied patients in over 10 years, multiple men have produced videos detailing their hair growth after undergoing a HairPalace hair transplant.
You can view a comprehensive gallery of before and after photos too.
Want to learn more about our hair transplant surgery choices?
Please don't hesitate to get a free quote.
A hair transplant procedure should be a transformative experience, leaving you happy, impressed and confident. An expert will restore a youthful hairline using cutting-edge equipment and answers all of your your questions during consultations to set your mind at ease.