Armand – 2800 hairs
Armand had a 1-day intervention at HairPalace hair clinic, he received 2800 hairs. We had to cover the frontal zone to create a new hairline. Hi is young, so we think the result will be very good and dense. Here's his head before the hair restoration surgery at our clinic: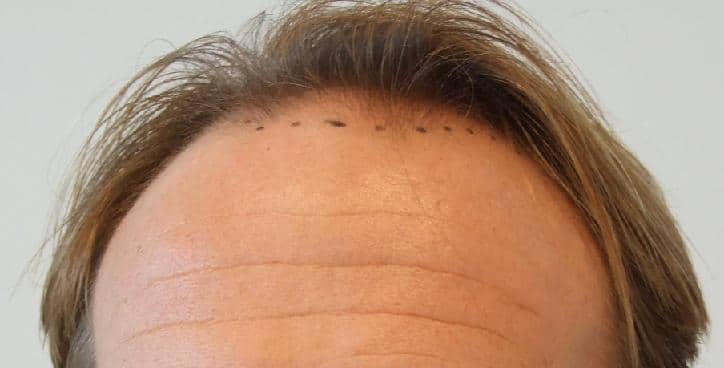 On this picture you can clearly see the new hairline. We always draw the new hairline with the patient, so everyone can be sure that the result will be natural and perfect. Check out this picture we made after the intervention: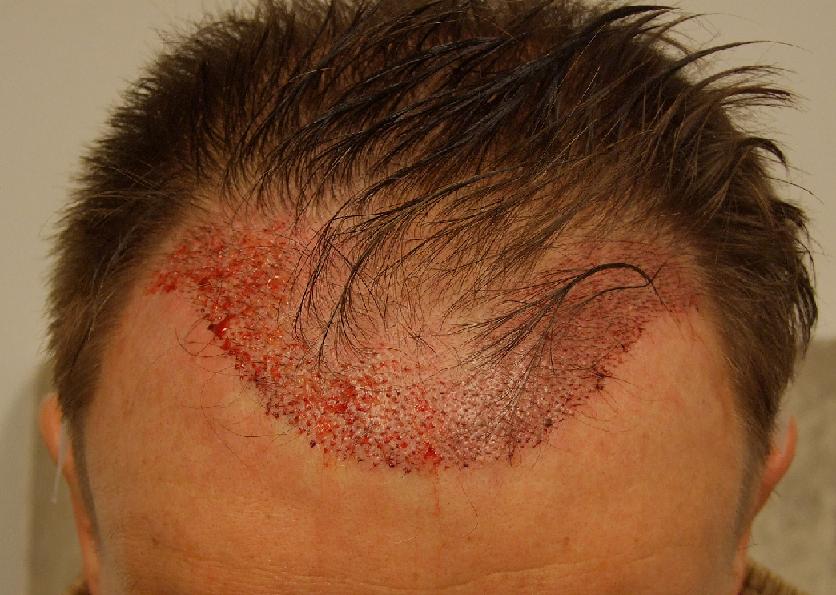 Armand was a little bit concerned that he couldn't do sports during the healing process (for 4 weeks), but now as he saw the result, he said at a check-up that this period without sports wasn't that hard.  Here is a photo of his head at the first check-up (1 week after the surgery):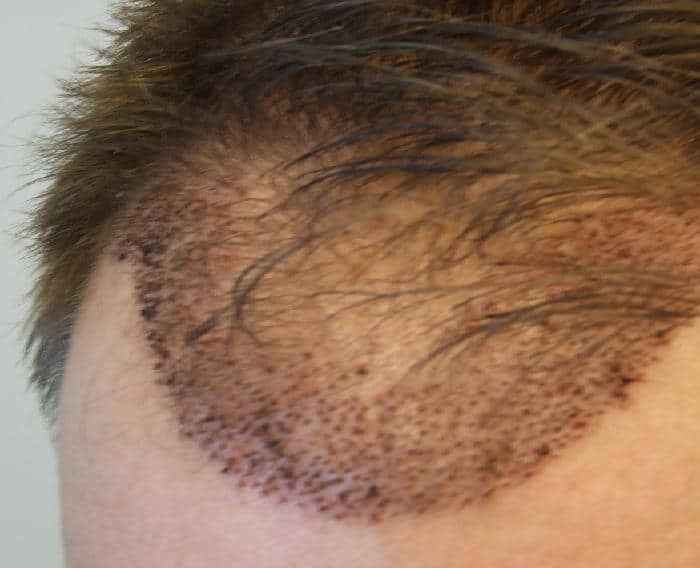 The crusts on the frontal zone will disappear until the third week. To help this process you need to do a gentle massage on your head with a little water. Start to regularly do this massage at the 2nd week. Let's see a picture made at the 3rd week check-up: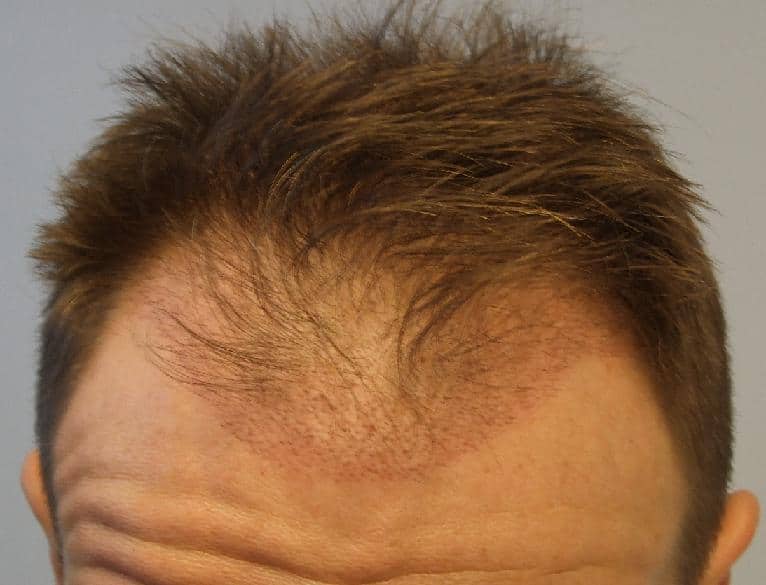 Until the 4th month, the implanted hairs will fall out. This is normal, they give place to the new hairs that will cover the bald area. This is why we don't see any huge change on the 3rd-month picture: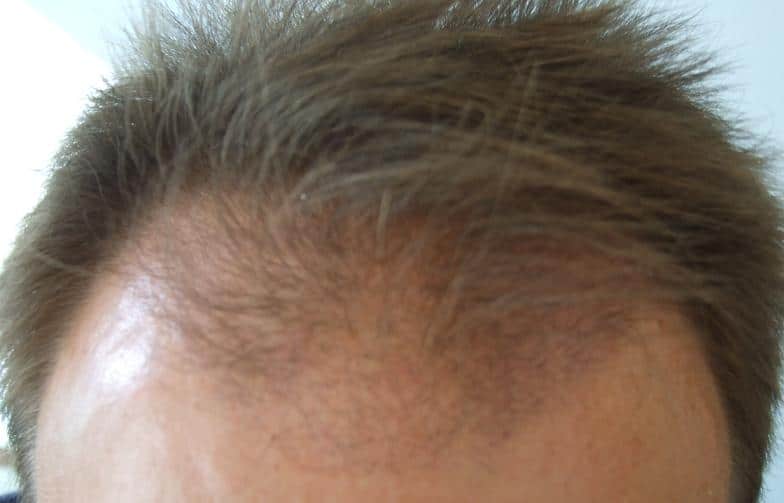 The final result will be visible 12-15 months after the treatment, but the change is already clear on this photo we made 7 months after the surgery: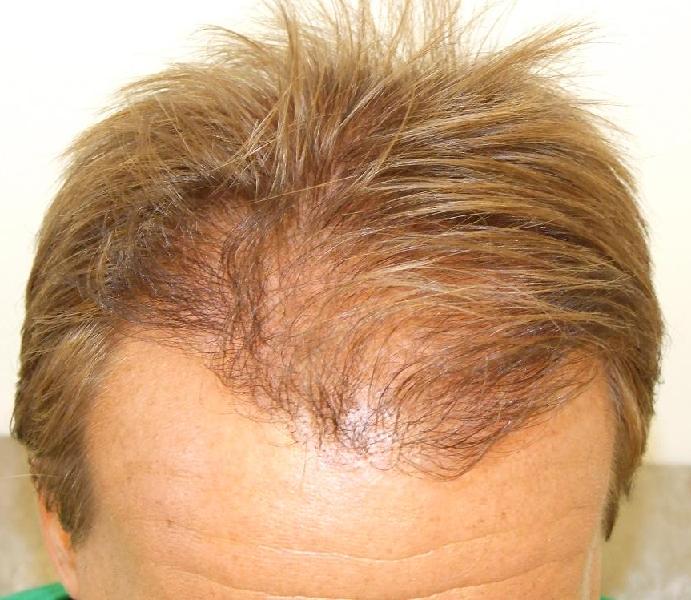 Do not hesitate, complete the form below and let our colleagues help you solve your hair loss problem as soon as possible!
 loading…