Alain – 6300 hairs
We had 2 main aims during Alain's surgery: cover the vertex and cover and densify the two sides and the frontal zone. Finally we implanted 6300 hairs in 2 days. Check out the situation before the surgery: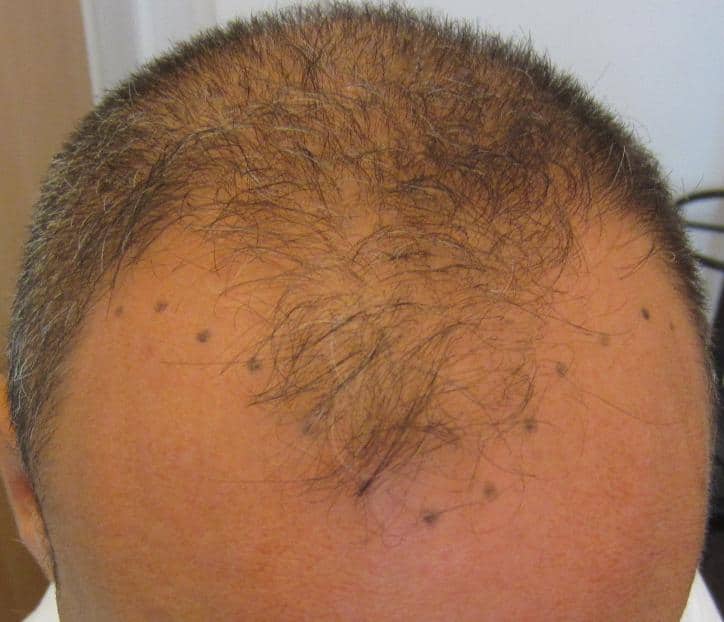 The 2 days of intervention went by quickly, and we made some photos for you right after the surgery, thus you can see the result.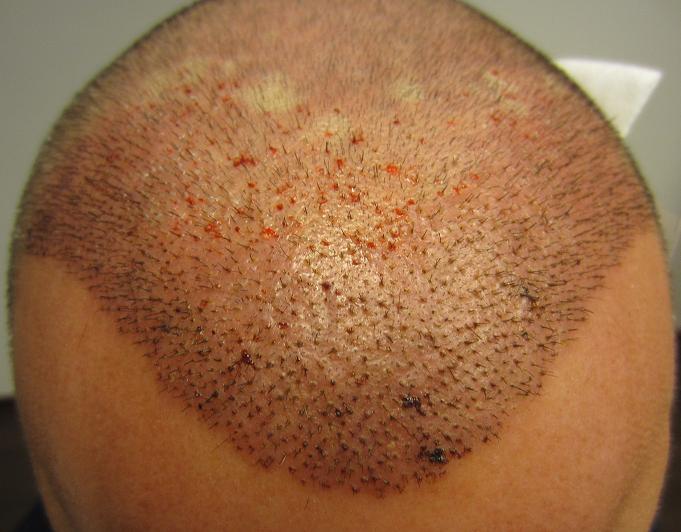 Here you can hardly see how the final result will look like, but you have some idea about the new hairline.
And what Alain did tell us after the implantation?
"It's no exaggeration, but if there would have been a higher note than 10, I would gave that. You have a team we rarely meet. I will recommend your clinic… and thank you again!" 
 The first check-up examination takes place 1 week after the surgery. Crusts may appear on the skin – which is natural, but these crusts must disappear until the end of the 2nd week. Let's see a photo he sent us for the 1st check-up.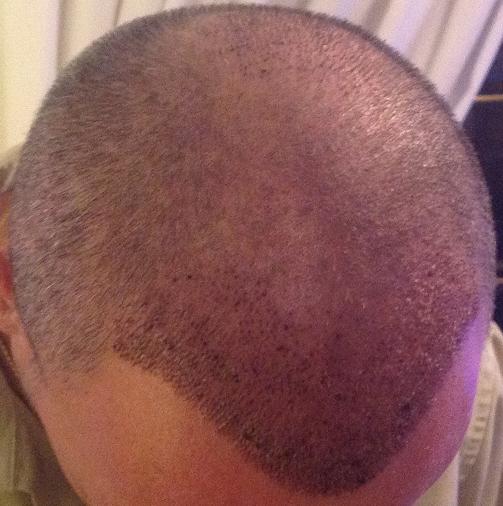 Until the 3rd month you can't see huge changes, because until that time implanted hairs fall out. After the 4th month, they begin to regrow and the result get more and more visible.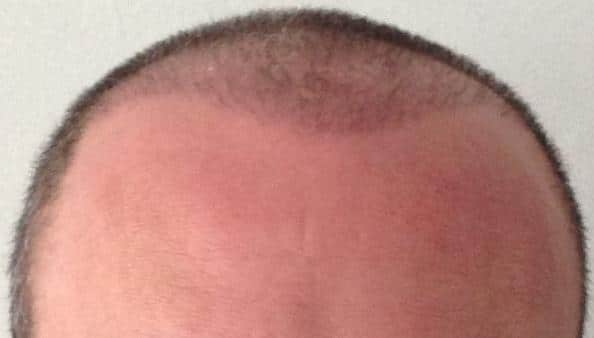 Well, this picture he took for the 6th-month check-up clearly shows the changes, and the hair will be more dense as time goes by.
Do not hesitate, complete the form below and let our colleagues help you solve your hair loss problem as soon as possible!
 loading…