Alain – 4900 hairs
When our patients look the Opinions menu on our site, they often ask how they can compare their hair loss to these pictures. Try to compare your photos with the pictures on our site, so that you will have an idea what patient's case looks alike your problem.
In this case patient needed hairs everywhere, so we implanted 4900 hairs by the following division: 1400 on Zone3, 3500 on Zone2 and 3000 hairs on the frontal zone, on Zone1. Here's a picture to see how we segment the head:
Look at his photo we made before the operation, and if it resembles to your case, it is possible that we can solve your problems too!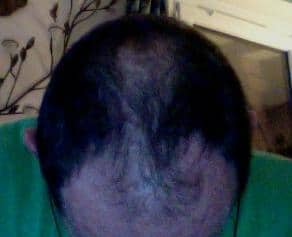 It's clearly visible that we have to cover the vertex and change and densify the frontal zone. We made a picture right after the intervention.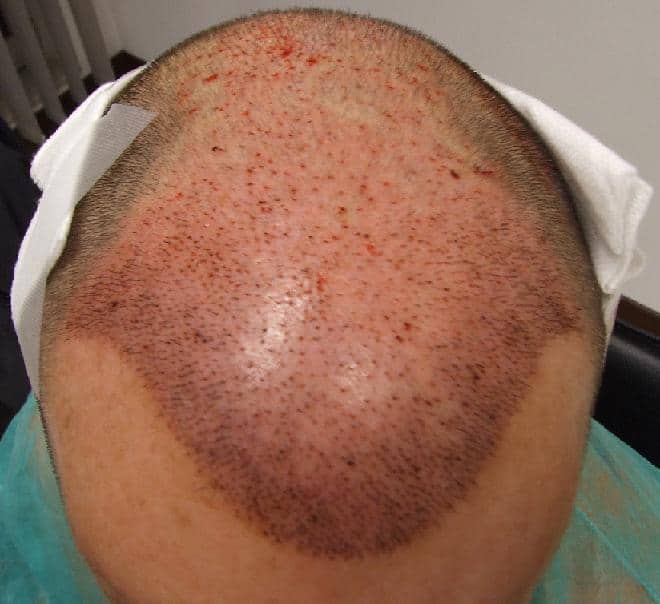 The new hairline can be seen on this picture made 1 week after the surgery.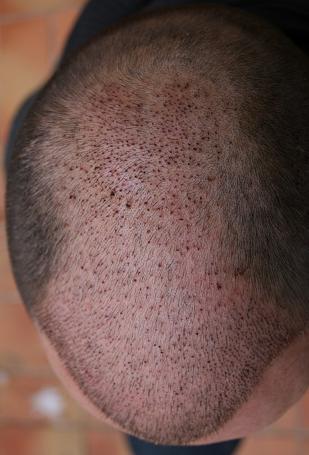 Here's a closer picture of the new hairline.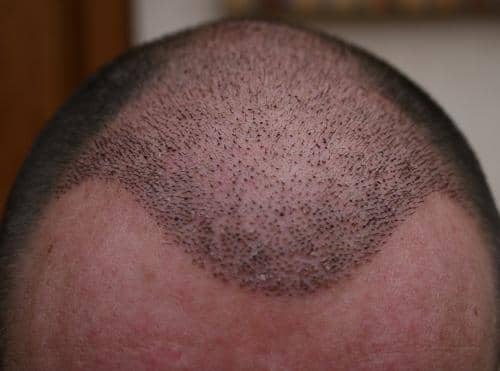 The next control was made 3 weeks after the operation, and Alain's new photos arrived: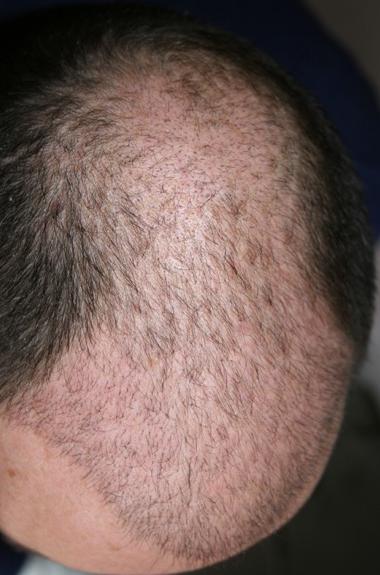 3 months after the intervention the situation can be "bad" as the implanted hairs begin to fall. This is natural and after the result gets better and better, because the transplanted follicles start to produce new hairs that never fall.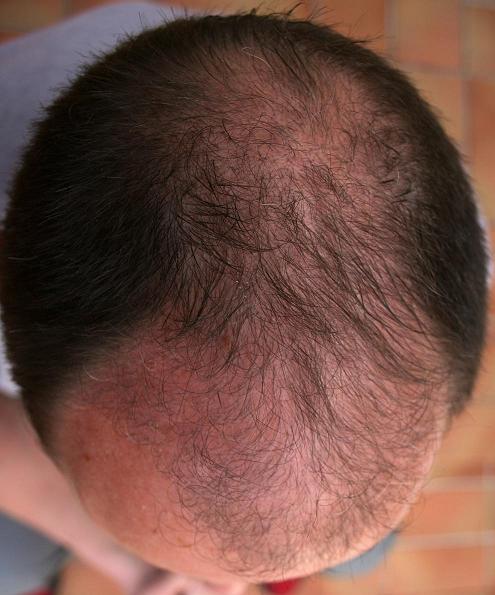 The densification is clearly visible on the photo he sent us for the 6-months control.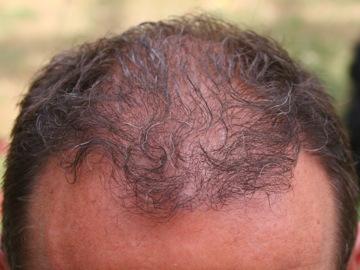 Here is the picture Alain sent us for the 1-year check-up. The hairs will still continue to grow, so the density will be better until the 18th month following the surgery.