Hair transplants have helped thousands of men regain a youthful head of hair, including some of the most well-known faces in film and television.
Famous figures transformed by hair transplant surgery include actors, sports stars, singers, and more. Thicker, healthier hair has changed their entire look, while their results help to bring the benefits of hair transplants to more people.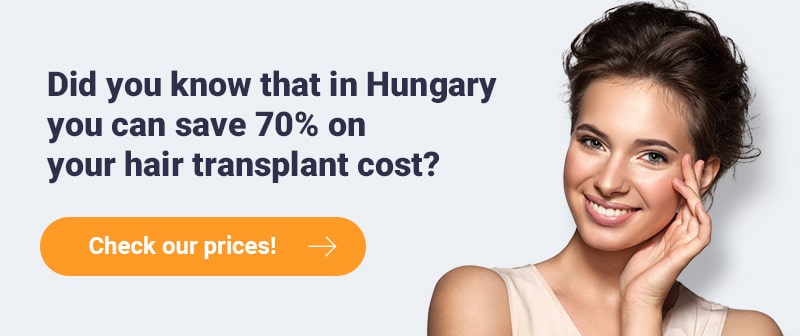 Hair transplants are performed using a popular technique known as Follicular Unit Extraction (FUE). This takes individual follicles from the back of the head and implants them in thinning areas, creating a natural, powerful effect. The FUE 2 SafeSystem is the safest, most cutting-edge form of FUE, offering the greatest results.
Below, we take a look at 5 Hollywood celebs who underwent hair transplant surgery with fantastic outcomes.
1. James Nesbitt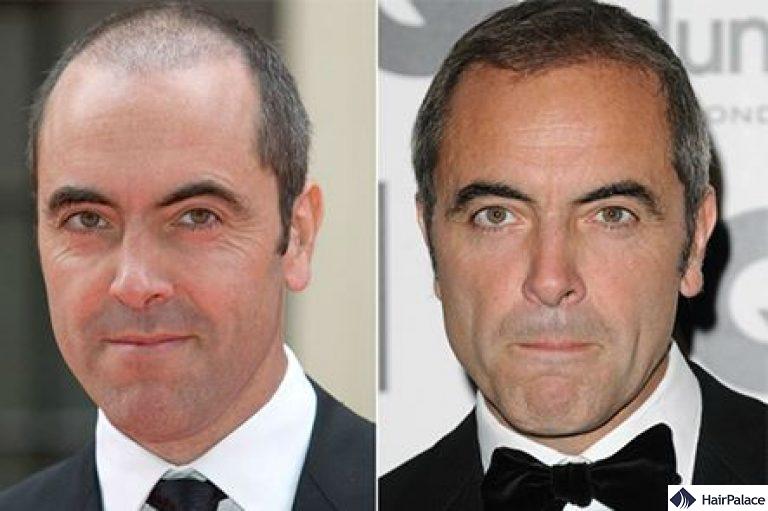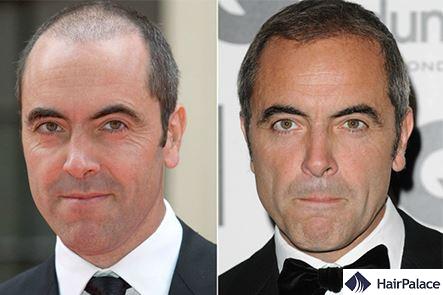 Irish actor Nesbitt is known for varied roles in Murphy's Law, Stan Lee's Lucky Man, Cold Feet, The Hobbit trilogy, and more.
Nesbitt's struggle with hair loss was played out in the public eye, and he was always honest about his problem. He discussed undergoing the surgery openly, and even recorded a promotional film for the medical centre which helped him.
Nesbitt claims his hair restoration treatment changed his life and improved his career.
2. Mel Gibson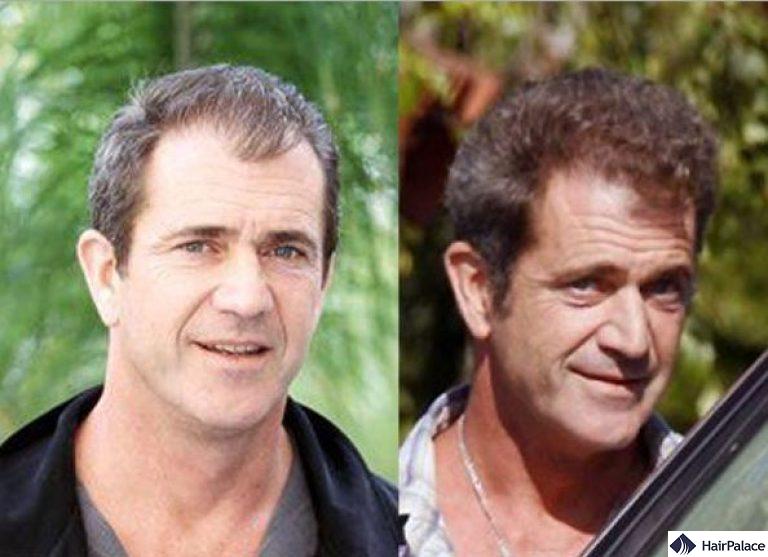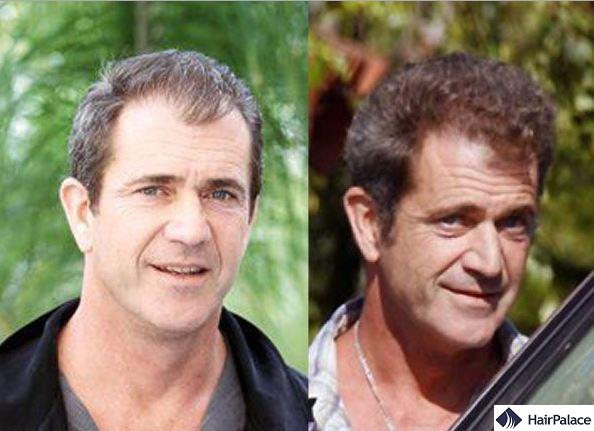 Legendary movie star and director Mel Gibson underwent hair transplant surgery to restore his hair to a more youthful style.
Gibson sported thick, healthy locks in such diverse films as Lethal Weapon, Mad Max, and Braveheart. However, his hair thinned as he got older and led him to choose cutting-edge hair restoration.
He looks fantastic, and continues to work in successful film projects.
3. Sir Elton John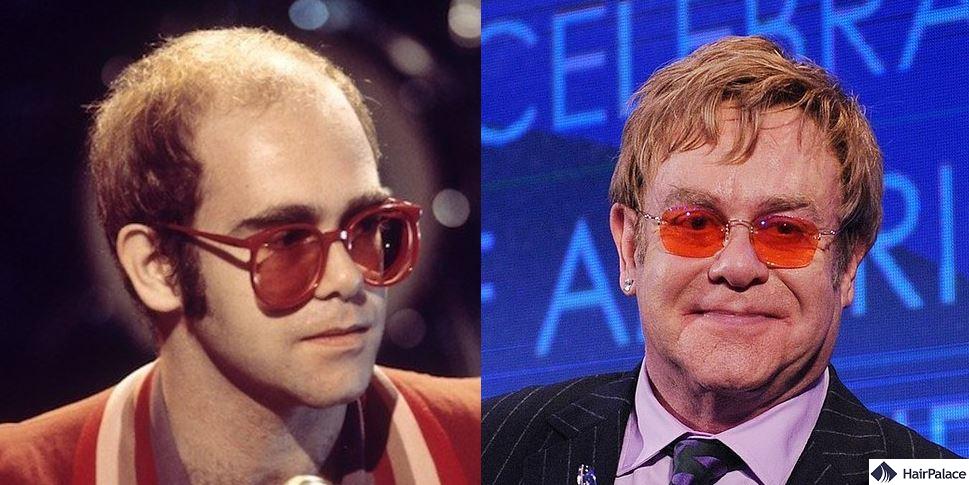 Sir Elton John is a British icon, celebrated for his superior songwriting skills, powerful vocals, and exquisite piano-playing. Hits like 'Candle in the Wind', 'Rocket Man', 'Step into Christmas', and 'Sacrifice' have cemented John's work in the lives of fans across the globe.
He was also one of the first superstars to undergo hair transplant surgery, no doubt inspiring other balding men. His hair started to thin in the '70s, but he opted for the treatment as a permanent solution years later.
Sir Elton John's hair helped to make him look much younger, and no doubt restored some self-confidence.
4. Jason Gardiner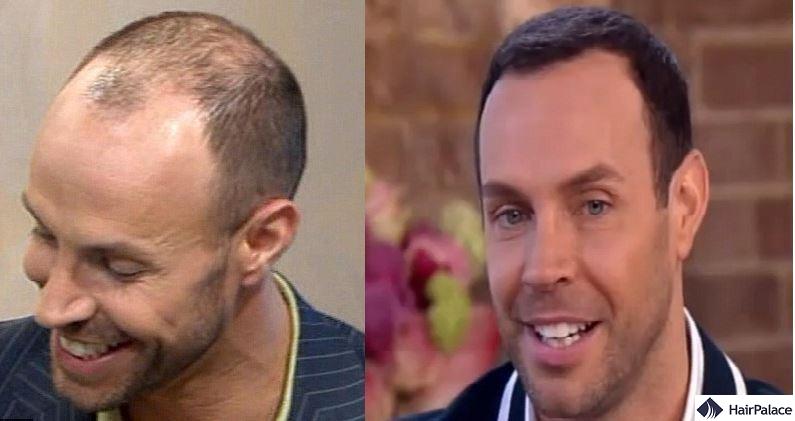 Gardiner shot to fame for his no-nonsense, often controversial statements as a judge on ITV's Dancing on Ice. He has undergone two hair transplants, with his second actually broadcast online as part of Spencer Kobren's The Bald Truth.
He has talked about his treatments and the benefits in a suitably frank way, and he looks entirely different with fuller hair.
5. Dennis Miller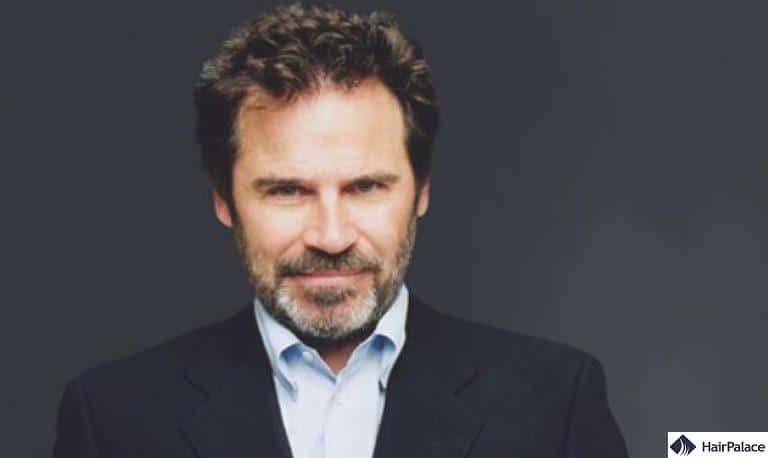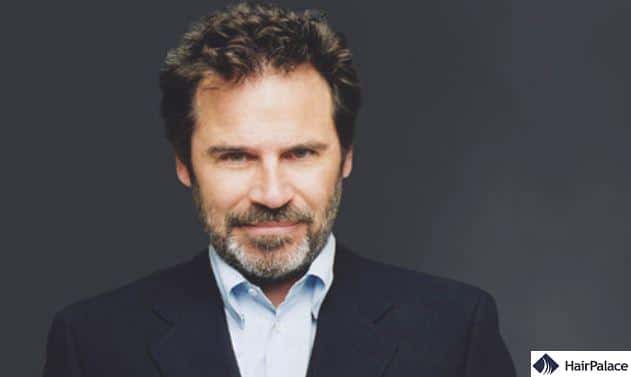 American Dennis Miller is known as a stand-up comedian, actor, talk show host, and sports commentator. He has thick, dark hair which nobody could imagine thinning – but he actually underwent a hair transplant in 2004.
It's believed he acted fast, before his hair loss started to become noticeable, avoiding baldness altogether.
As you can see, hair restoration surgery works for men of all ages and backgrounds. Millions of males are affected by hair loss, but hair transplants are continuing to become a popular solution with permanent results.
Want to know more? Give HairPalace a call and we'll be happy to discuss your options!